Settling in for a night on the couch with your favorite shows and movies (or hey, a book is great too!) is the perfect fall and winter activity. Key to making every moment of this experience as cozy and enjoyable as possible is having a plush blanket to snuggle up in.
Whether you need a blanket to help warm up your bed, relieve stress, or take camping in the wilderness, we've selected the best blankets with an eye towards utility, style, and of course plush-y-ness.
In a Hurry? Here Are The Best Picks!
Best Overall: Bedsure Sherpa Fleece Plush Blanket
Affordable, versatile, warm, and soft. Everything you could want in your blanket.
Best Wool: Pendelton Rob Roy Blanket
Stylish, warm, and worth every penny.
Softest: Bedsure Lightweight Fleece Blanket
Lightweight, affordable, and so soft you will want a second one.
Best Throw: UGG Whitecap Plush Throw
Popular, fashionable, roomy, and so cozy you'll never leave the couch again.
Best Faux Fur: Kitt Fox
Luxe, plush, and primal – just the way you like it.
Best Heated: Sunbeam Plush Blanket
Warm and customizable so you'll never get into a cold bed again.
Best Cotton: UGG Duffield II Plush Sherpa
Plush and comfy–the best of both worlds.
Best Weighted: Gravity
Adds enough weight to hug away the anxiety.
Chunky Knit: Restoration Hardware
Ethical, earthy, and elegant this timeless blanket is the answer to all your couch and bedding desires.
Best Indoor-Outdoor:  Arcturus Outdoor Blanket
Your dog will love this just as much as you do.
Best Overall: Bedsure Sherpa Fleece Plush Blanket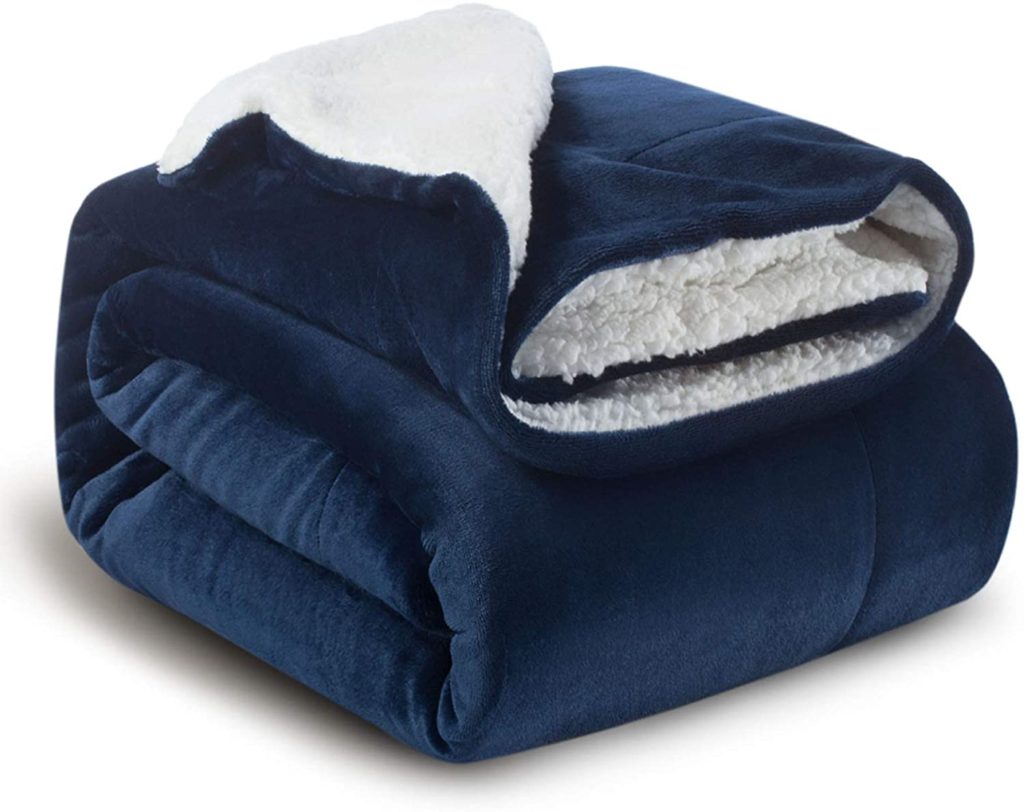 This best-selling blanket has managed to rack up over 25,000 reviews on amazon and the majority of them are overwhelmingly positive. If you're looking for the best value to keep you warm and comfortable whether you are lounging on the couch or need another layer for your bed, the Bedsure Sherpa Fleece is sure to be the blanket for you. Versatile, durable and soft, this blanket will be with you for many years.
Best Wool: Pendleton Rob Roy Tartan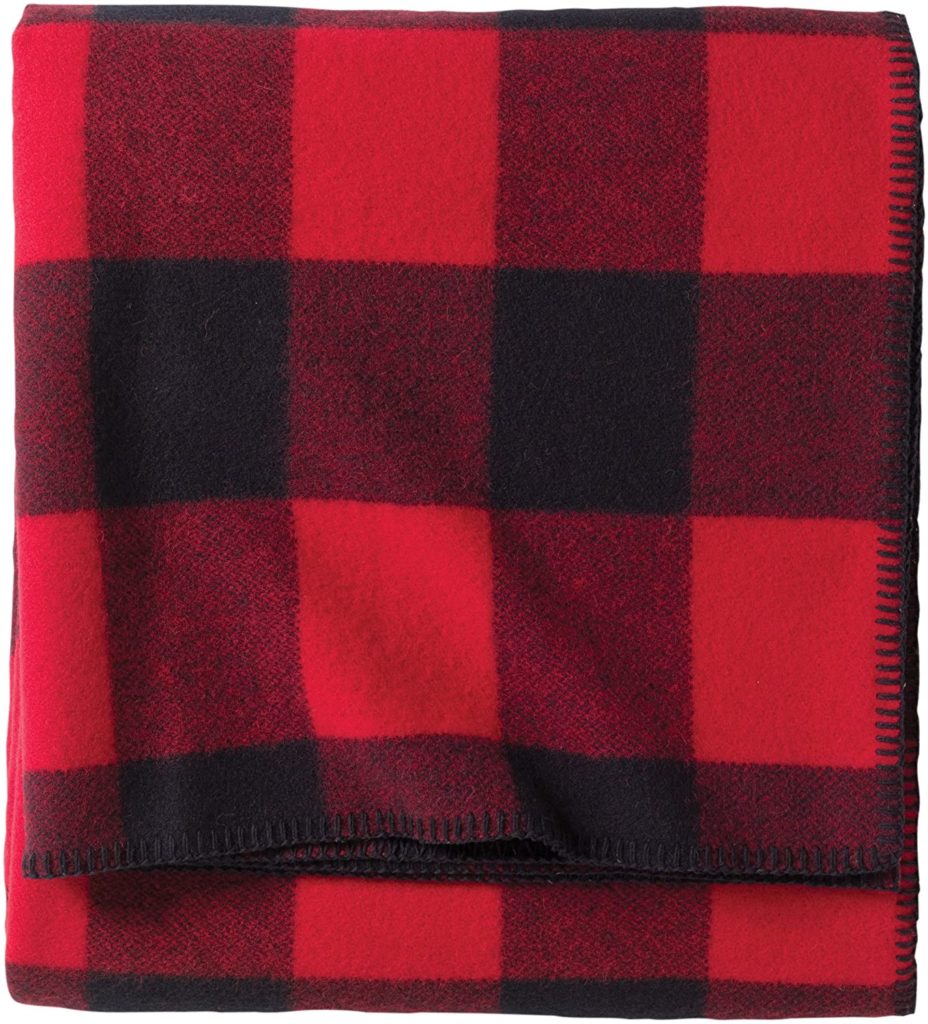 This tartan plaid is a classic pattern that will add some cozy vibes to whatever room you drop it in. Perfect for a rainy winter day on the couch, the Pendleton Rob Roy blanket is a wonderful wool blanket that will sure to keep you warm and snuggly. While this is a bit more than most blankets, the great part about investing in a quality wool blanket is that you don't have to worry about replacing it often and can even pass it down as a family heirloom.
Softest Blanket:  Bedsure Lightweight Fleece Blanket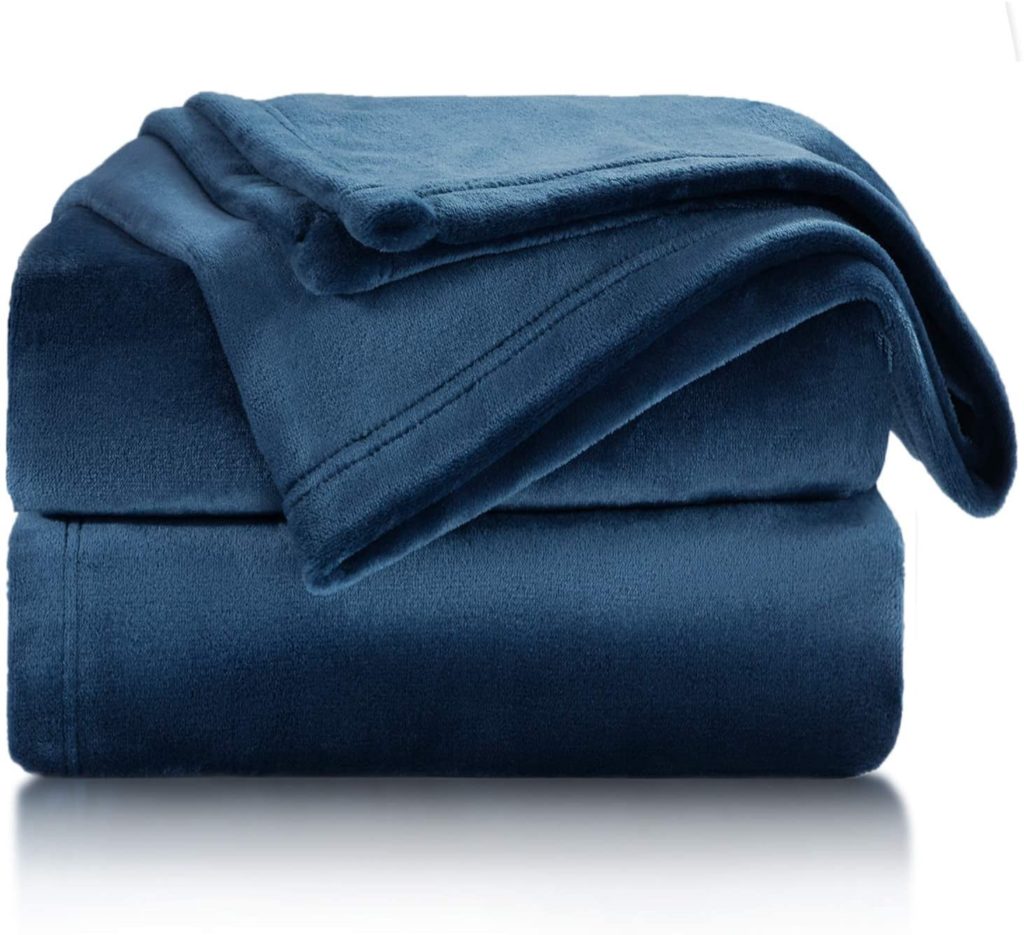 The reigning best-seller for blankets, backed by 47,000 reviews full of 5 stars and warm praise. Offered in a wide spectrum of colors from darker tones to create a soothing atmosphere and bright colors create a fun vibe to ensure that you get a blanket perfect for your space. So, whether you are going to use it for a picnic or want to wrap up in it on a chilly night with a Netflix session and a warm beverage, the Bedsure Lightweight Fleece blanket is going to be your most affordable and go-to option.
Best Throw: UGG Plush Whitecap Oversized Throw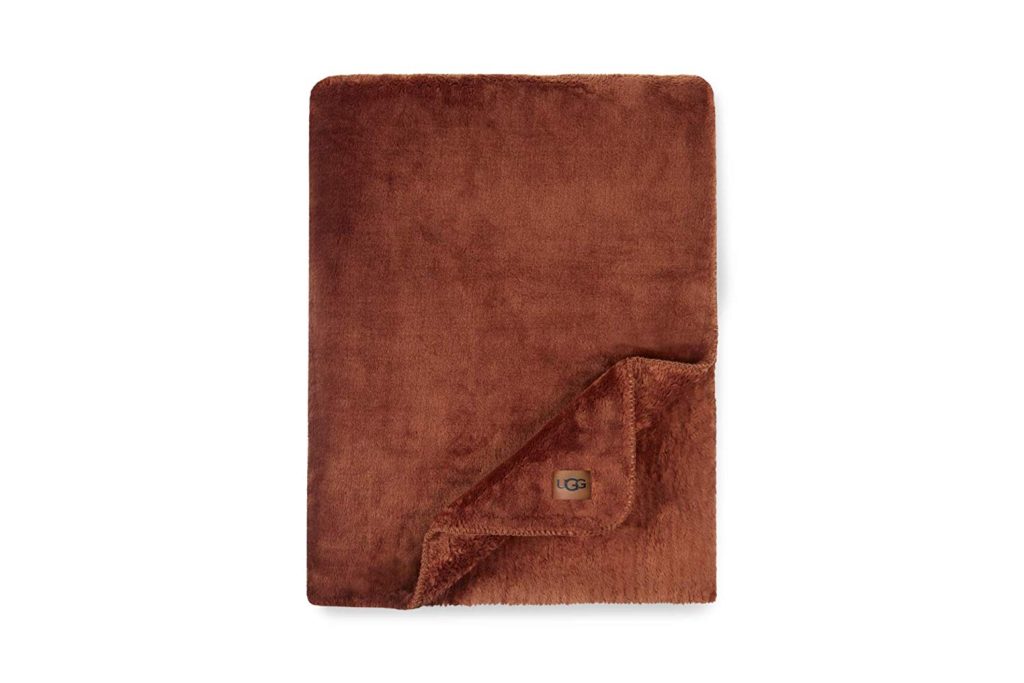 UGG creates some of the most soft and comfortable blankets available and while they are going to cost you a little more it's always worth it. Velvety soft against your skin, the Ugg Plush Whitecap throw will envelop you in a makeshift cabin of comfy whether you decide to use it on the couch, your favorite chair, or in your bed.
Best Faux Fur: Kitt Fox Lounge Blanket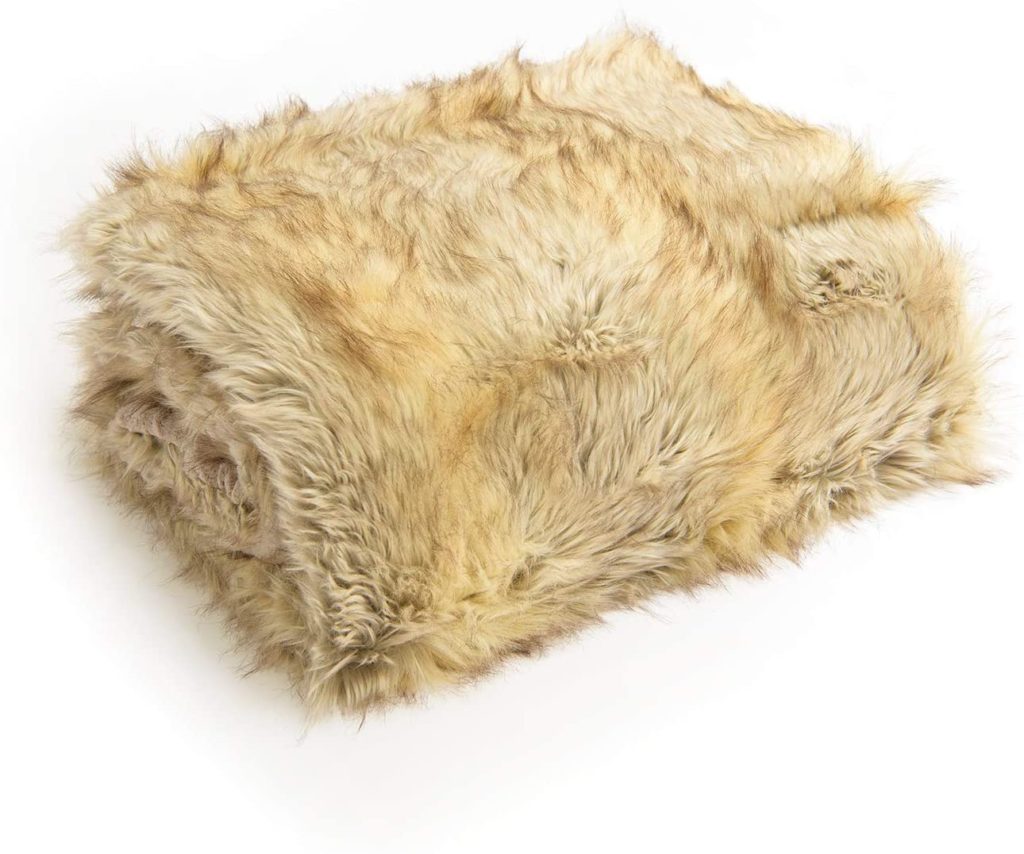 If you are looking to add a bit of primal lux to your lair, the Kitt Fox Lounge blanket has you covered. Soft and plush, the oversized faux fur blanket is sure to keep you warm for many winters to come – all without harming any animals!
Best Cotton: UGG Duffield II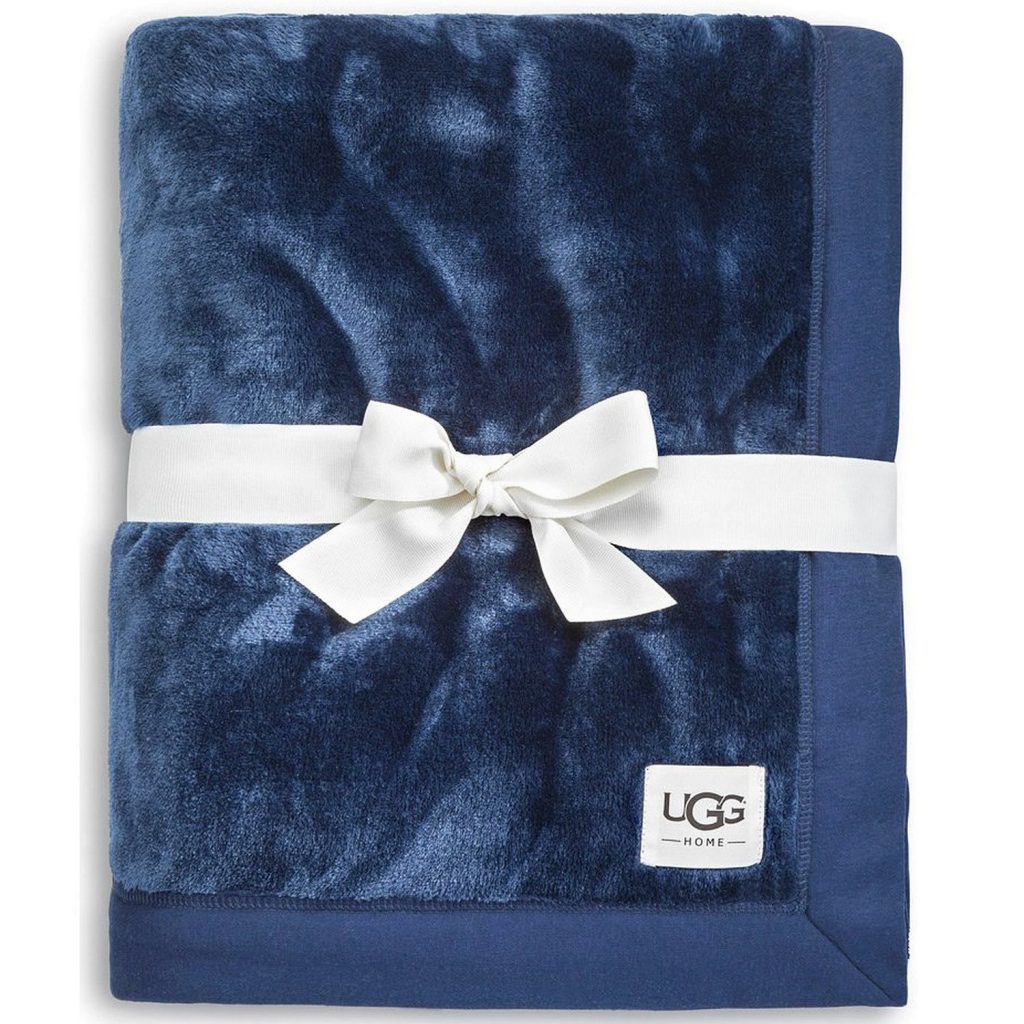 Add a little bit of lux to your favorite area with the UGG Duffield throw. It has a sophisticated luster and is highly rated among blanket lovers.
Best Heated Blanket: Sunbeam Microplush Blanket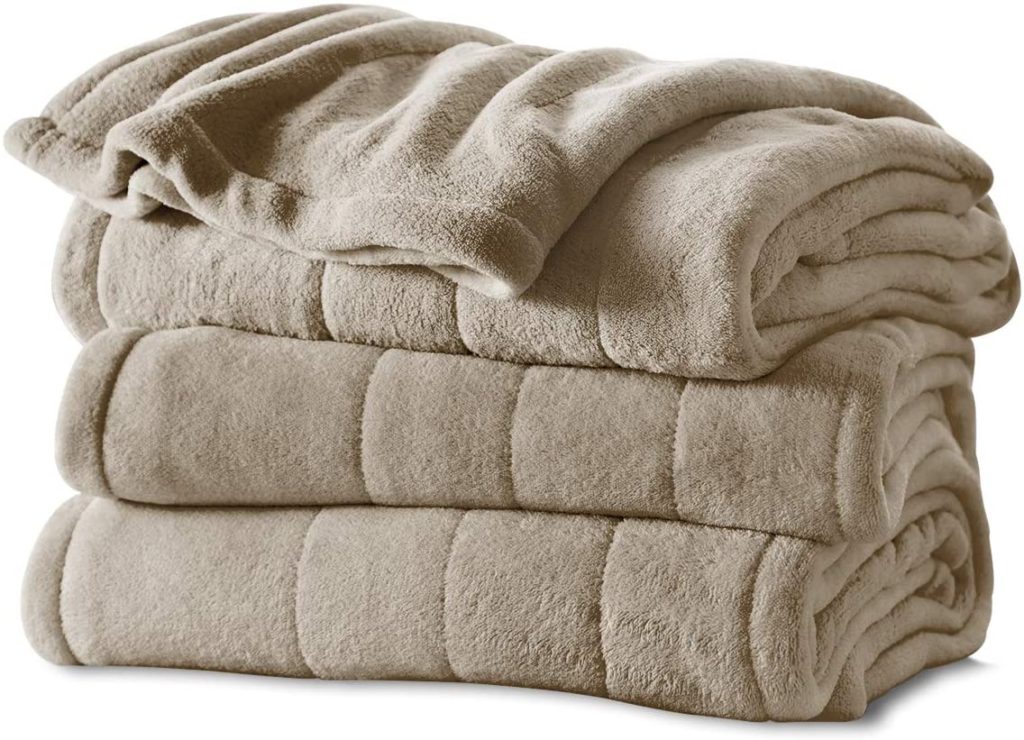 Do you hate getting into bed when the sheets are cold? Or do you want immediate head-to-toe toastiness when you slide under a blanket on the couch? With over 7,000 reviews this blanket from Sunbeam is sure to keep you warm this winter and for an unbelievably affordable price. Offering 10 heat settings this microplush ultra soft blanket will definitely help you find the perfect level of warmth for your individual preferences.
Best Weighted Blanket: Gravity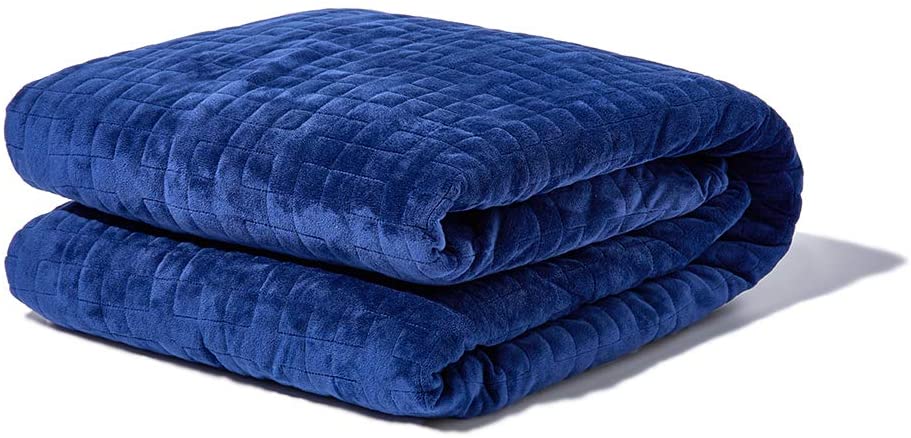 Trying to figure out which weighted blanket to get is no easy task and is probably giving you even more angst. Thankfully, the Third Generation Gravity Blanket is here to help take the anxiety off your chest by adding some weight to it. While it seems counterintuitive, I actually subconsciously started doing this years ago by placing a pillow on my chest. To my surprise, adding some weight essentially simulates the feeling of being held or hugged, and a this can now be accomplished in a much easier fashion with these scientifically advanced blankets. Weights are available in 15, 20, and 25 lb options and the company recommends you choose 10% of your bodyweight. So kiss your stress goodnight and cuddle up in your new blanket for some soothing slumber!
Best Indoor-Outdoor: Arcturus Military Blanket in Olive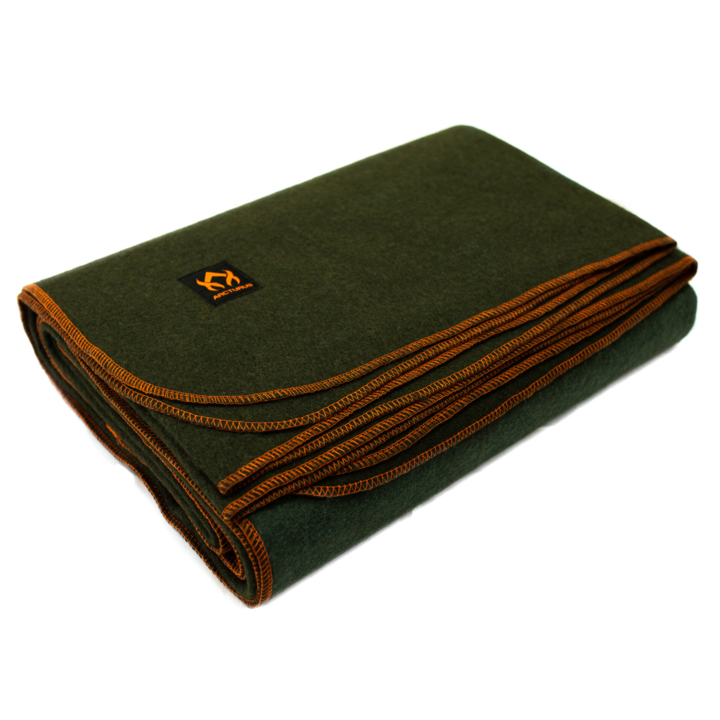 Perfect the outdoors whether you are camping or tailgating with friends, the Arcturus is your essential and versatile blanket that looks as good on a couch as it does by the campfire. Triple washed during creation, these blankets are also hemmed on all sides making them more durable and less prone to shedding.
Best Chunky Knit: Restoration Hardware Hand-Knit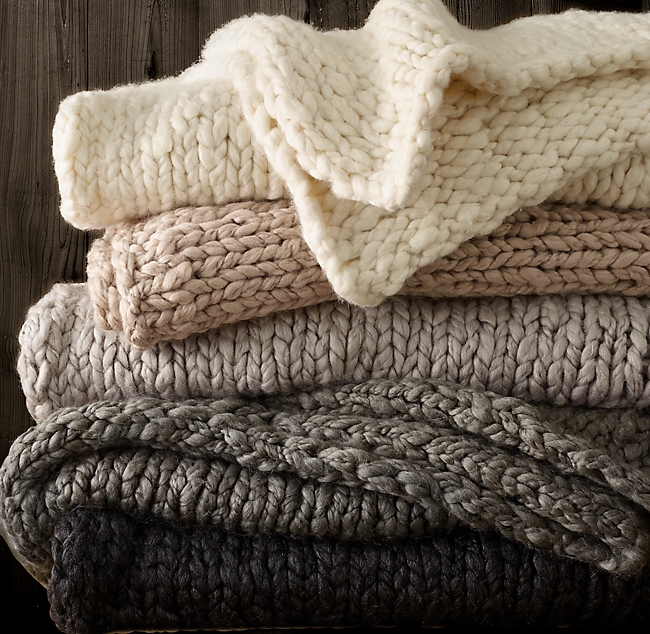 Exquisitely and meticulously knitted by hand, the Restoration Hardware chunky knit blanket feels silky soft and heavenly heavy. Easily the most expensive item on here but oh so worth it. This favorite comes in a simple but aesthetically on point sample of colors from onyx to oatmeal, perfectly vibing with the muted earthy tones that are so prevalent at the moment.