The fountain pen was invented in 1884 by Lewis Waterman and became immediately essential to everyone's life, being used to take notes as well as sign important documents of all sorts. Today these pens are obviously very sophisticated and can be a statement piece for any desk, but they are also wonderful for writing. Instead of pressing into paper like a ballpoint pen and exerting all that sustained force on your hand and fingers, the fountain pen will automatically apply ink once the nib touches paper making it far easier on your hand when writing. They also make great gifts for writers, and I have given more than a few as gifts for professors.
Waterman, Montblanc, LAMY, Parker, Pilot, and Caran D'Ache are all leading brands to keep in mind when you are shopping, and these brands are making some of the best fountain pens available today. From stylistic styluses that are conversation pieces in their own right to pens that will get the job done, here are the best fountain pens of 2019.
Waterman Expert Fountain Pen

Waterman has been making pens in the Parisian fashion for over 130 years and has a devoted following.  This is one of the most popular fountain pens that Waterman makes and for good reason: its classic cigar design will be appealing to many and will rest easily in your hand. The Expert fountain pen provides smooth and clean writing every time you use it. Ensuring you have an excellent experience from the moment you receive this pen, it even comes presented in a special gift box.
Lamy 2000 Matte Black Fountain Pen with Fine Nib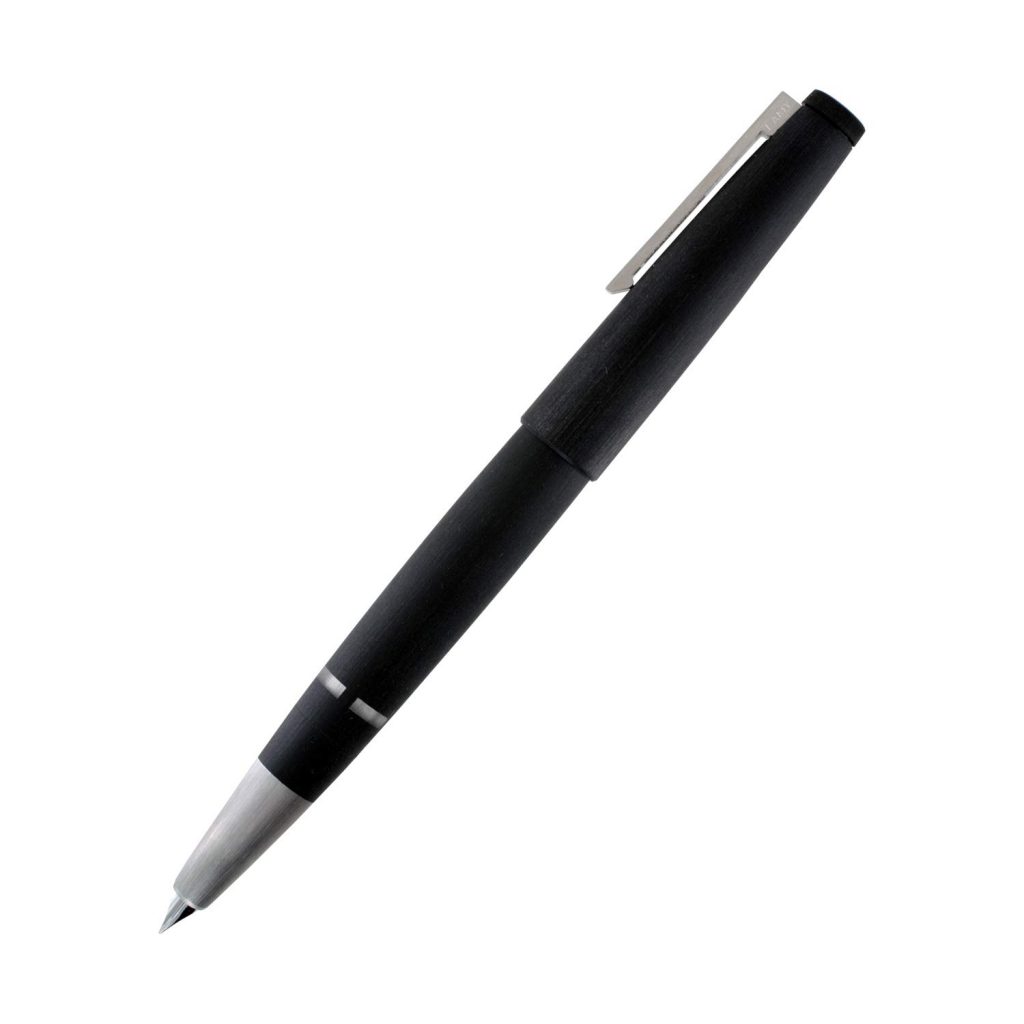 When it comes to pens of any sort, LAMY is a clear frontrunner and especially makes some of the best fountain pens available. In fact, it has won many awards (I didn't know there even were awards for pens) for design and is actually on display at the Museaum of Modern Art! The Lamy 2000 uses bottle ink and there are four small "windows" above the nib so you can clearly see how close you are to needing to refill the pen.
Ted Baker Rose Gold Fountain Pen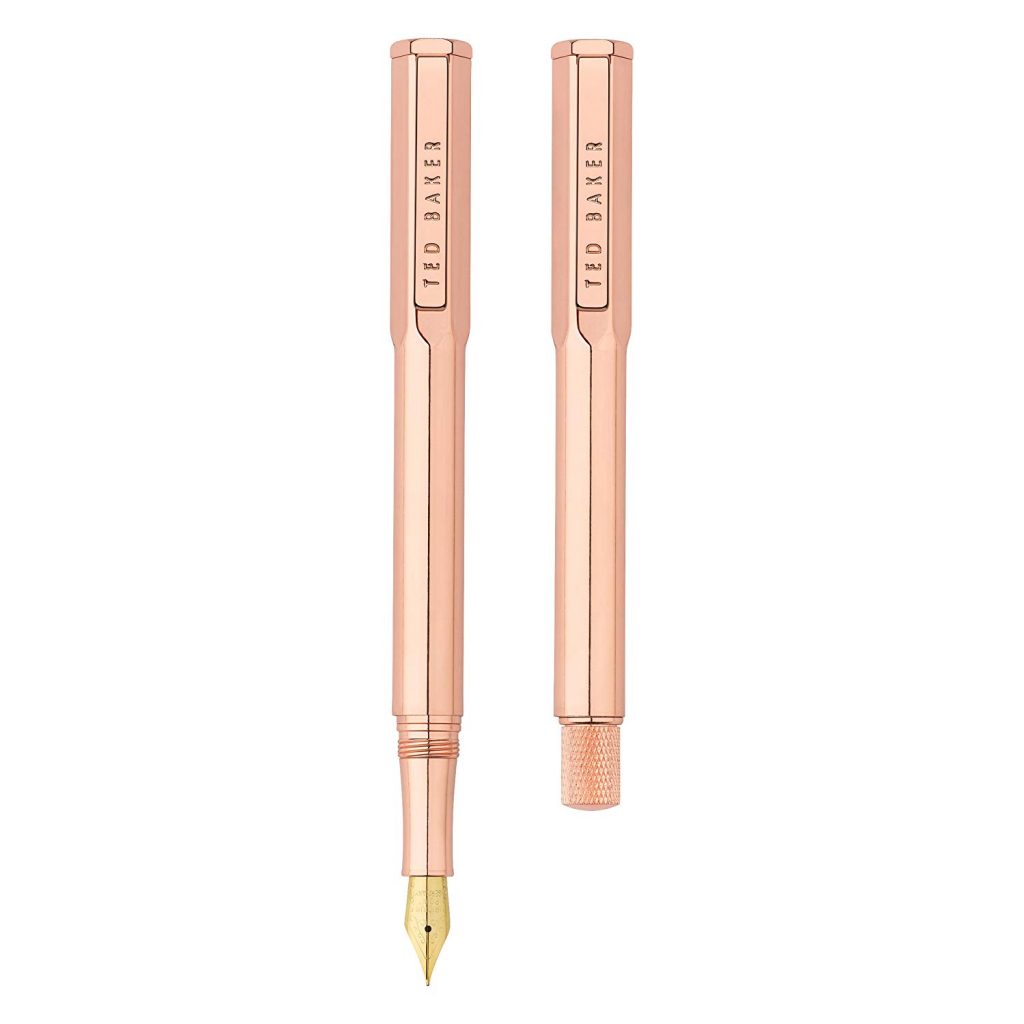 This brash fountain pen is so distinct that I had to include it for its amazing looks alone. If it is a statement piece you are looking for, this is without question the best fountain pen for you. Slender and shiny this is rose gold pen from Ted Baker will bring an exceptionally refined flair to your next writing session and will always add a bright and tasteful pop of color whereever you happen to lay it down.
Caran D'Ache Retro Ecridor Fountain Pen
The Swiss made Caran D'Ache is a svelt and timeless fountain pen and is offered in the equally timeless and bright precious metal palladium. Being made of such high quality metal, it sits heavy in your hand but brings with it a rare confidence and fortitude that will infuse your strokes with an unequivocal reserved, stiff boldness redolent of the icy Alpine peaks where this pen was created. When you run out of ink (from using this pen so much no doubt) you can replace it with ink cartridges.
Parker Sonnet Fountain Pen Black Lacquer with Gold Trim

This pen by Parker has a timeless look to it, sporting a sophisticated black and gold combination that will look great no matter where you place it. These fountain pens are handcrafted and then checked individually to ensure they are flawless.  The 18K gold nib ensures a longevity that is rare among everything today and whether you are signing a deal or just jotting for the fun of it, Parker's Sonnet Fountain Pen will have you eagerly writing every chance you get. It is offered in a variety of refined colors and patterns sure to fit with your distinguished tastes, which makes this easily one of the top candidates you should consider for next fountain pen.
PELIKAN M200 Fountain Pen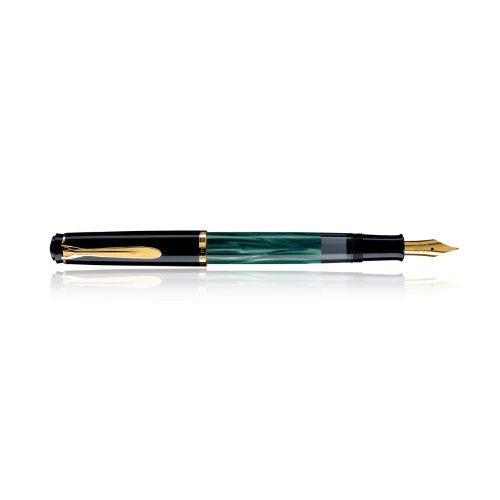 Made in Germany, the Pelikan 200 hails from long and prestigious line of fountain pens, the first of which was made in 1929. The barrel looks like green marble and will fit with any distinguished setting and everyone will recognize the iconic pelican beak clip that gives this fountain pen a little bit of character when considered next to some of its more traditional counterparts. Comment on writing. The Pelikan M200 is made of resin, so will feel lighter in your hand as you glide across the page. Ink filling and re-filling is done with a piston, so you will need a good bottle of ink to accompany your pen.
Pilot Custom 823 Fountain Pen

Sporting a unique smoky amber tint for the barrel, the Pilot Custom 823 fountain pen is not only distinct but also great for writing. Pilot pens are famous for their Japanese heritage and it is advisable to go with a medium nib as the fine will be extra fine. The barrel is large and sports a large ink capacity as well, which is fine because the masters at Pilot have ensured this pen will rest easily in your hand. Just as you would expect, the Pilot Custom 823 arrives in a silver gift box ensuring a great experience from the moment you open the box.
Cross Century Brushed Black PVD Fountain Pen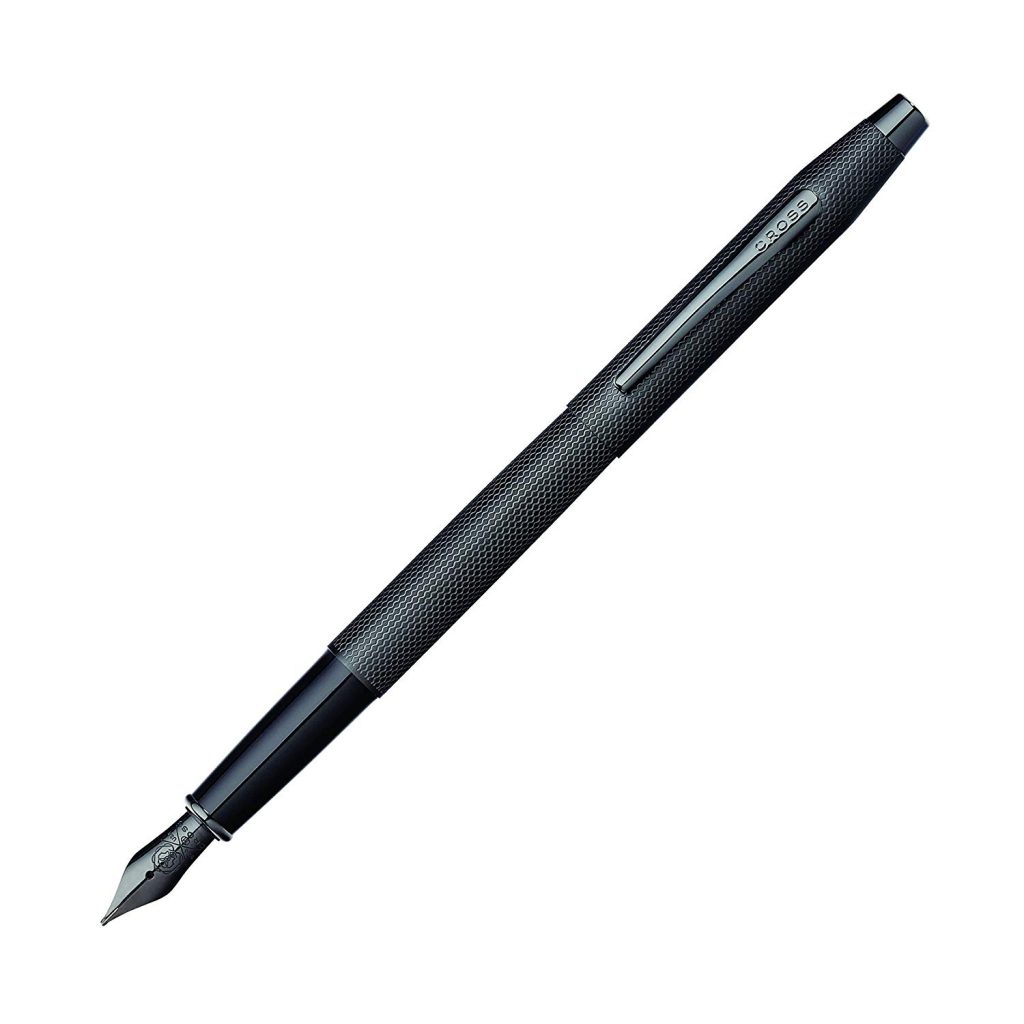 The swarthy Cross Century Brushed PVD Black fountain pen has a special allure. Dignified, masculine, and seductive, this ebony pen with its dark stainless steel nib is just what you want for your next writing session. The pen itself is slender and easy to hold and yet has enough weight to it so that you won't feel like you are writing with something cheap. The Century uses standard ink cartridges for refilling ink, so it won't be a nuisance to keep your favorite new pen filled with ink and ready to write.
Faber-Castell Ondoro Oak Wood Fountain Pen

Faber-Castell was founded in 1761 and has been dedicated to making pens of all sorts for over eight generations. So it is no surprise that they have created one of the best fountain pens on this list. I love the distinct organic look of this pen. Faber-Castell's Ondoro Oak pen has a natural elegance that will make it a great addition to any desk you place it on and is an excellent fountain pen in its own right.
Scribe Sword Fountain Pen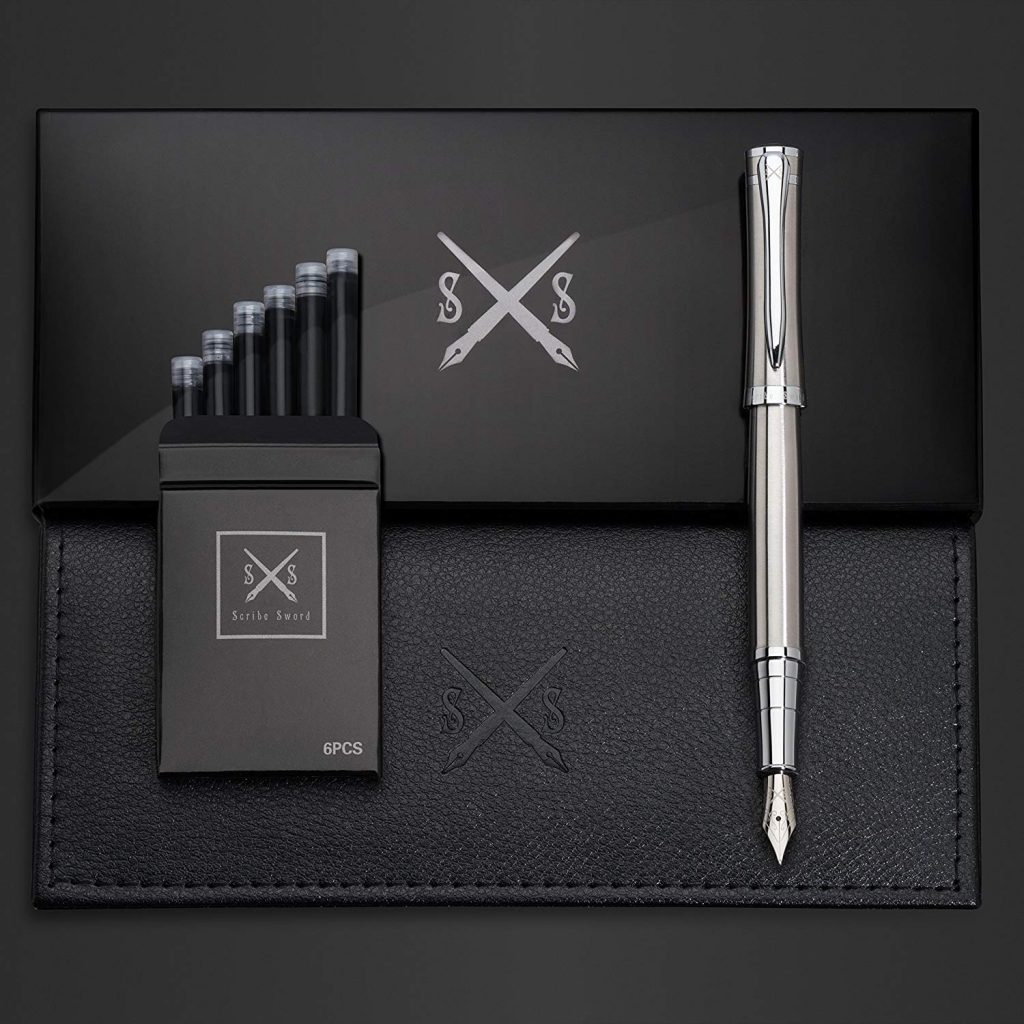 This is a popular and best-selling fountain pen that is likely a good place to start if you are just looking to test the waters with your first fountain pen. Scribe Sword comes with a nice leather case for the pen itself as well as 6 complimentary ink refill packages. The airtight cap will help ensure no ink dribbles out while you aren't using the pen and help make the most out of each ink cartridge. Comes in three classic color options of stainless steel, black, and blue.