Nothing creates a warm, cozy, and relaxing vibe like a throw blanket. These blankets are typically smaller and perfect for draping over your bed, sofa, or wrapping up with in your favorite reading chair.
Before picking which throw you will ultimately decide to drape yourself in for winter during those great Netflix marathons or when you just want to relax on the couch by the fire, try to figure out which type of fabric you want. The most common fabric types or blanket materials are:
Faux fur
Wool
Cotton
Tweed
The next thing to consider is the style. Do you want a blanket with elaborate patterns or something classic and simple like waffle or cable? Do you want bright colors to really liven up a room or do you want cooler and softer colors to suffuse your space with relaxing vibes?
Whatever you end up deciding, here are the top rated and most popular throw blankets.
John Hanley Merino Wool & Cashmere Throw Blanket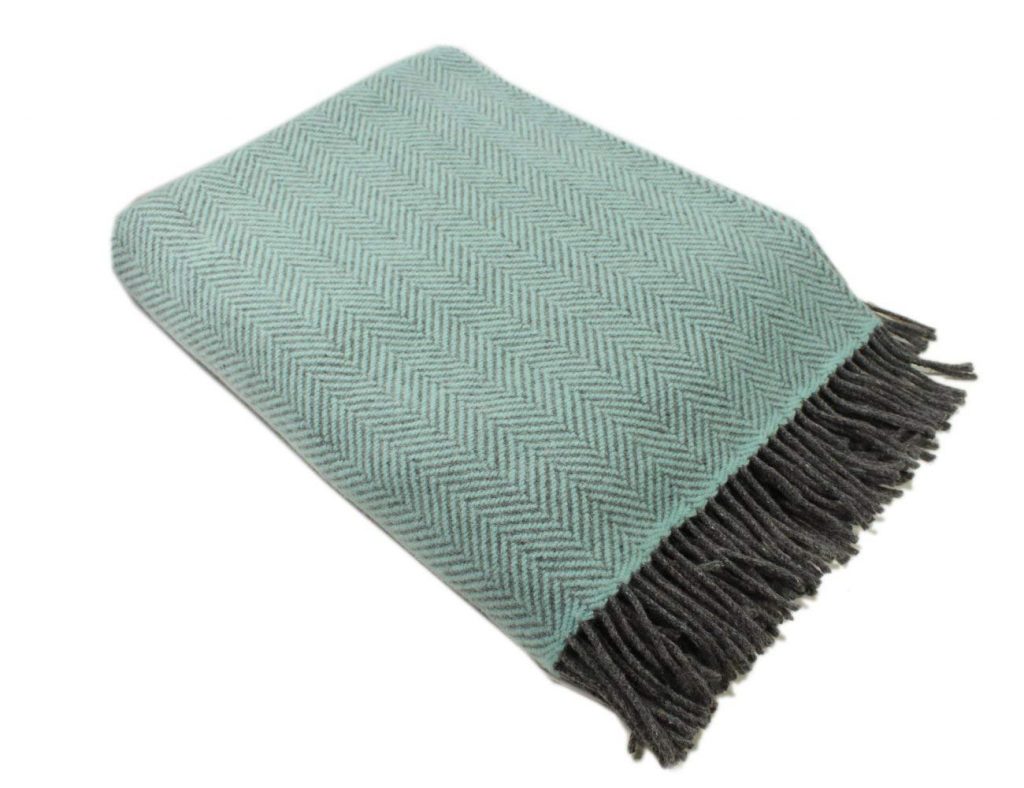 If you are looking for a soft and elegant throw blanket it this is it. Combining merino and cashmere this is a blanket you wish you could wear outside and never take off. The herringbone pattern adds a distinct touch of sophistication that will suffuse any room with a classic, classy feel.
UGG Bliss Sherpa Throw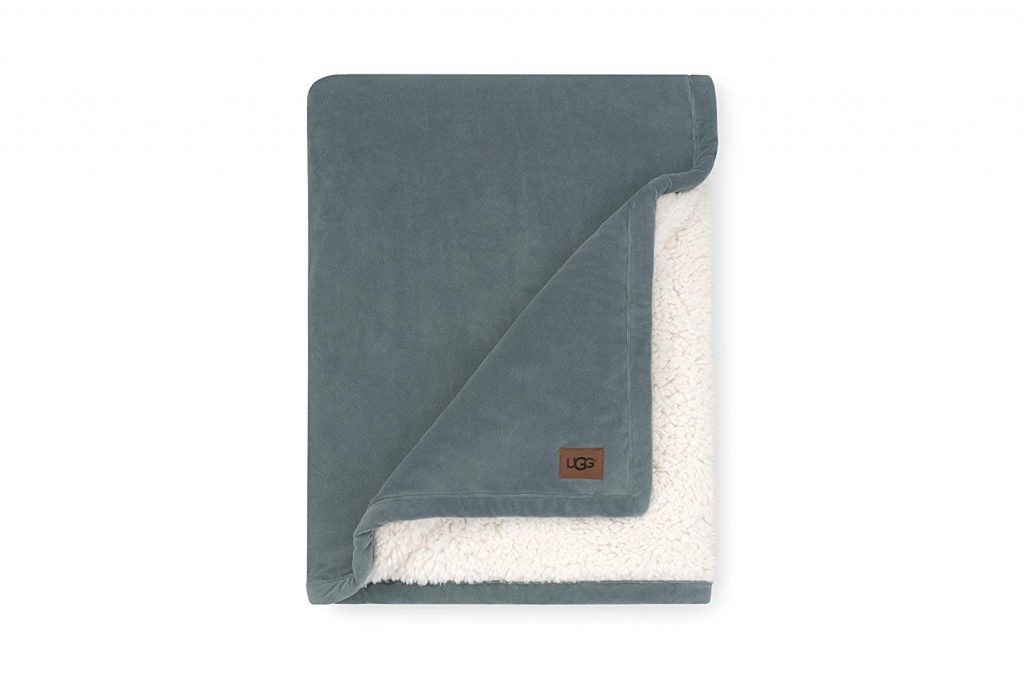 I looked really hard for a great Sherpa to recommend. Many of the highly rated and popular ones are utterly awful to look at so you can imagine my relief when I finally found this blanket by UGG. This one comes in a perfect palate of muted and woodsy colors, and my absolute favorite has to be the sage green. This one is perfect for the fall and is log cabin ready!
Prince of Scots Authentic British Tweed Throw Blanket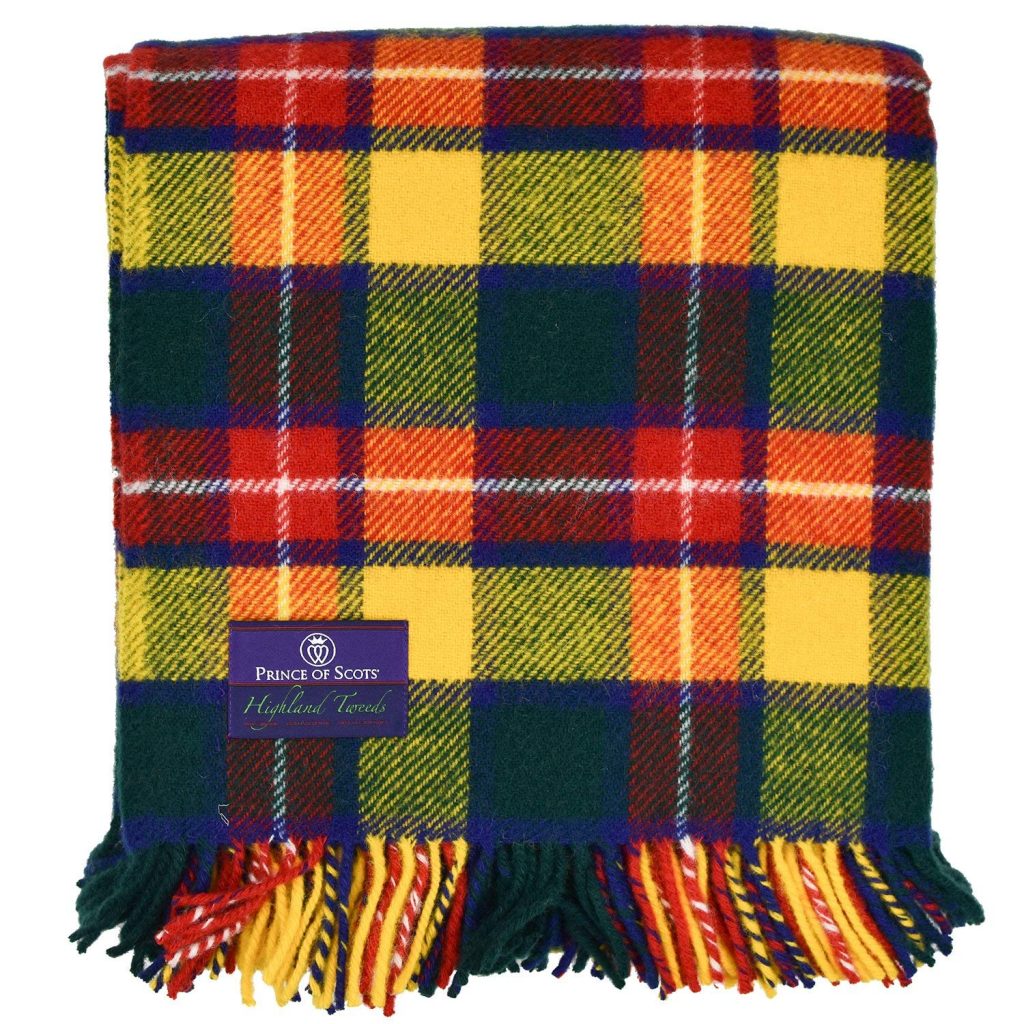 This blanket has been certified by the Woolmart Company which is a global authority on wool. And it definitely deserves it. You will relish the softness and since it is offered in a variety of vibrant or coolly muted colors you will be able to find the perfect combination for whatever room you decide to place it in.
NTBAY Cotton Throw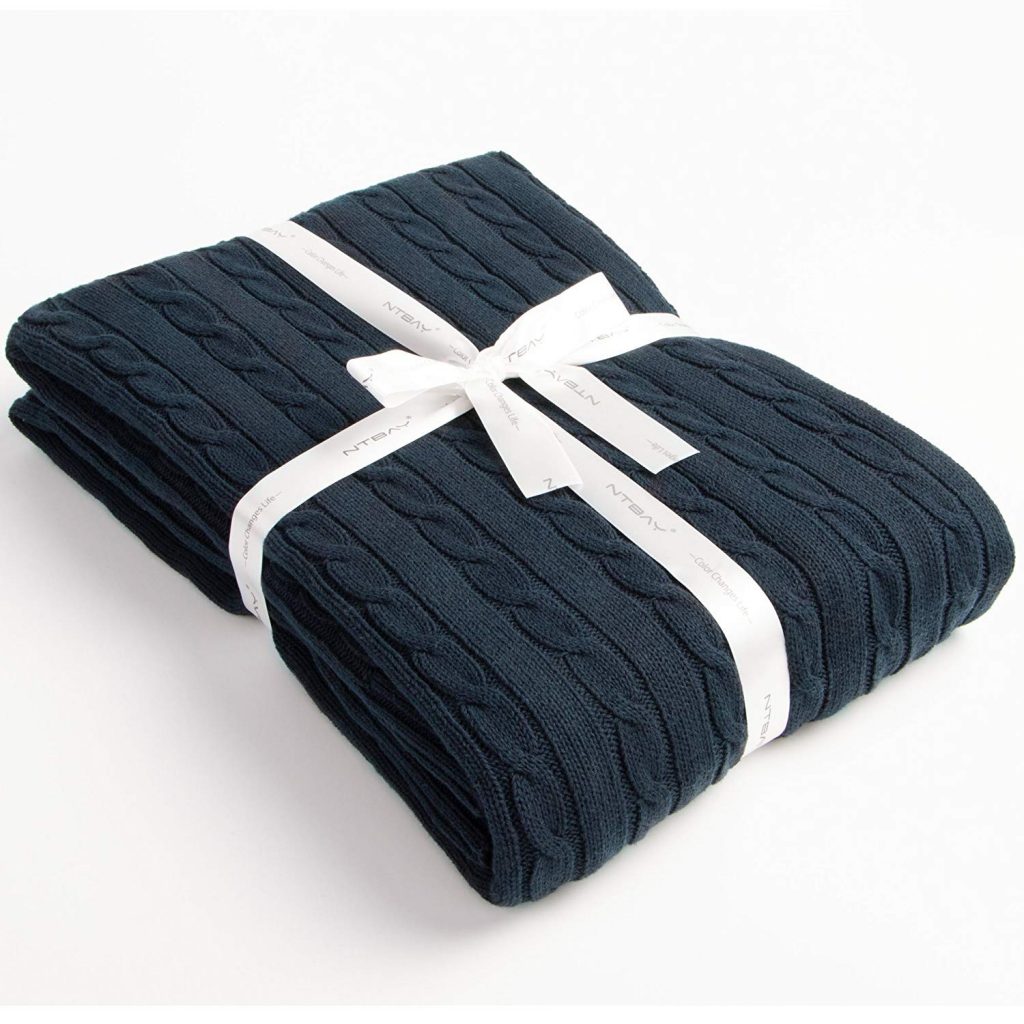 Looking for a blanket that will be a classic for years to come? This popular throw is 100% cotton with a classic cable knit pattern that never goes out of style. It is available in 51×67 or a larger 60×78 and is machine washable which means it will require minimum upkeep.
Sunbeam Reversible Heated Electric Throw Blanket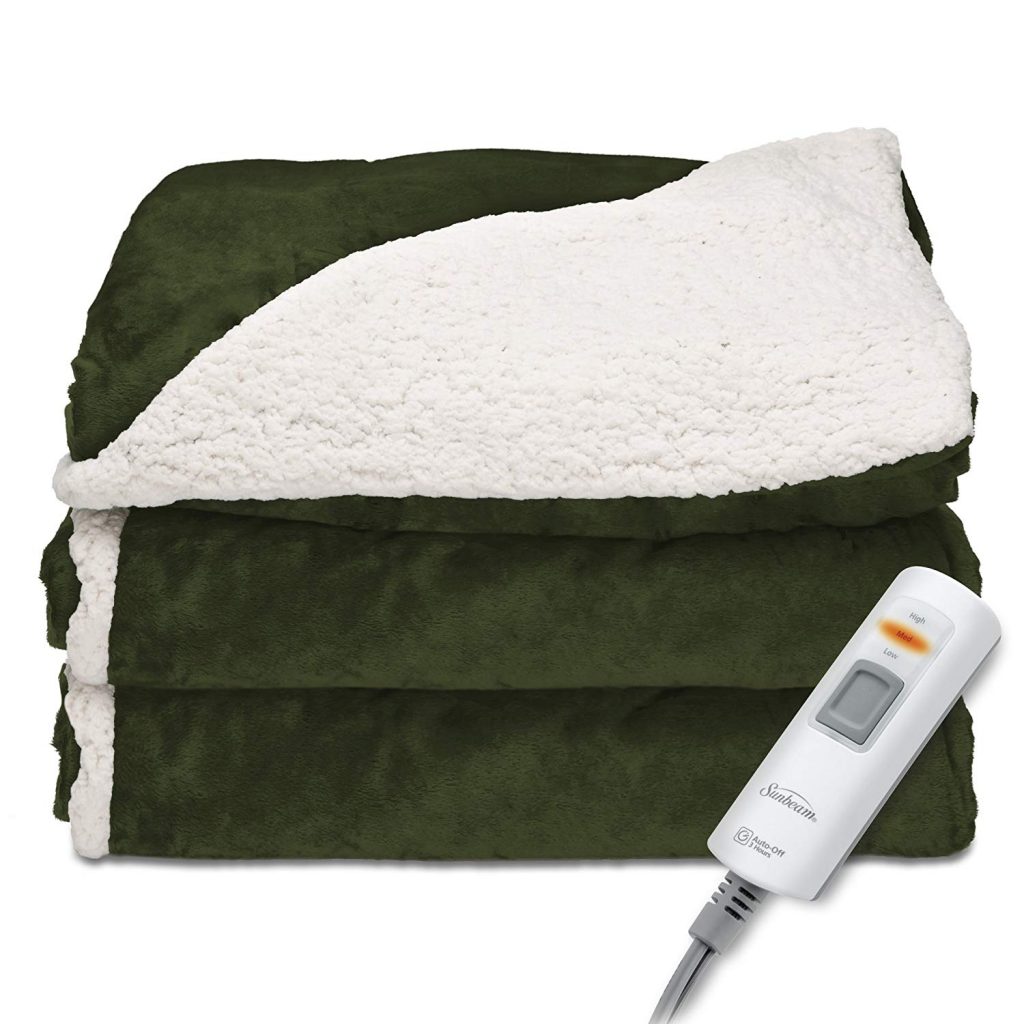 This top rated throw comes highly recommended by reviewers and is available at an attractive price point. The underside is a plush and soft Sherpa and the other side is an equally soft mink. Equipped with an electric controller, you will be able to choose between three different heated settings to ensure the perfect warmth.
Ethan Allen Cable Knit Throw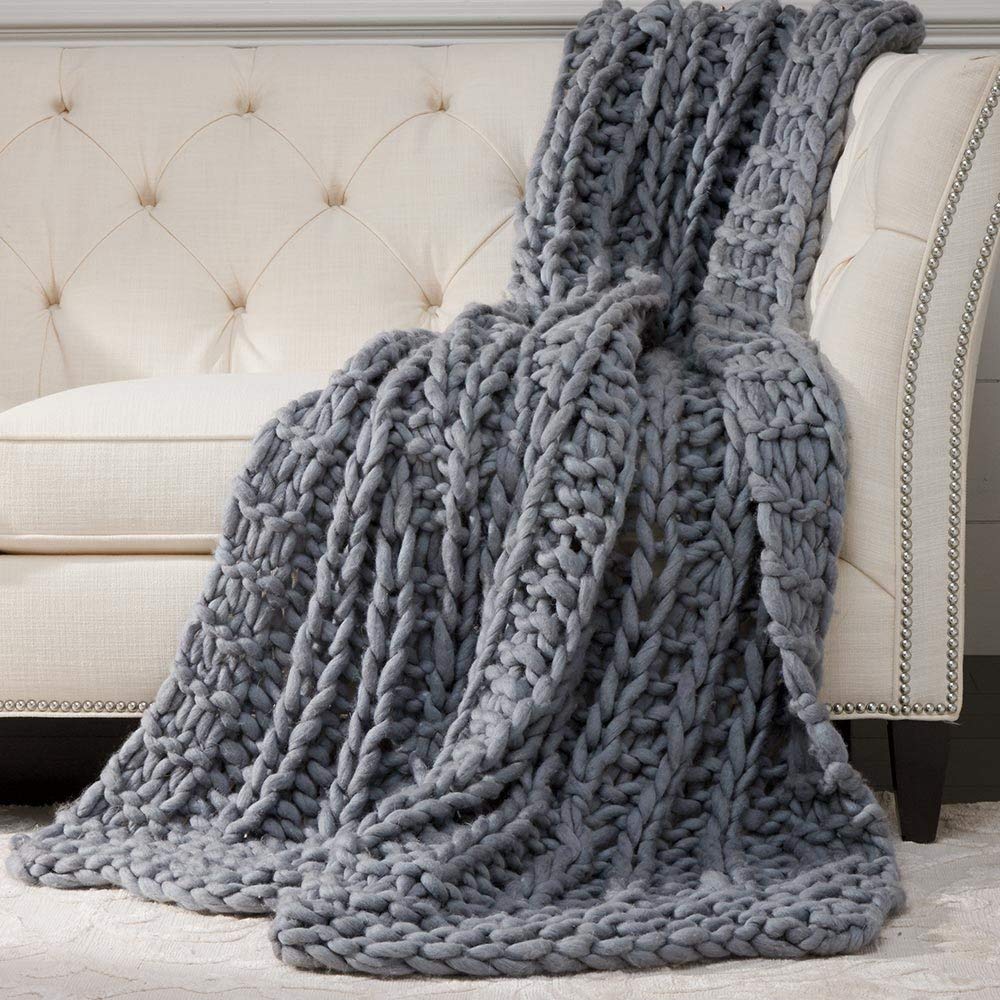 This chunky cable knit throw will be your go to on lazy mornings with your warm coffee. It will go perfectly with the rest of your top rated hygge aesthetics in any room.
Laguna Classic Artisan Throw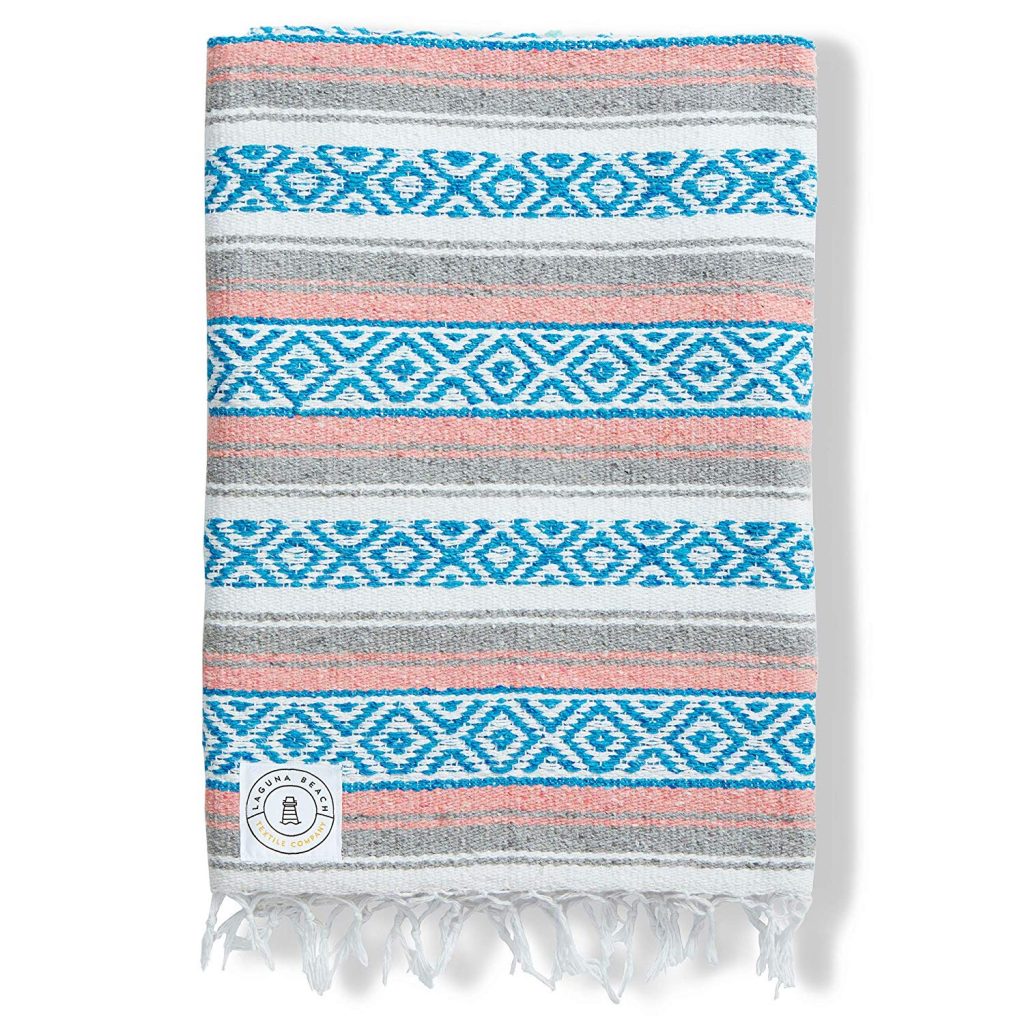 The large size, ultra-soft cotton blend, and bright fun colors will make this blanket perfect for sunnier climates. This will become a favorite in your vacation home or give your current digs a whimsical and beachy vibe.
Supersoft Shaggy Faux Fur Throw Blanket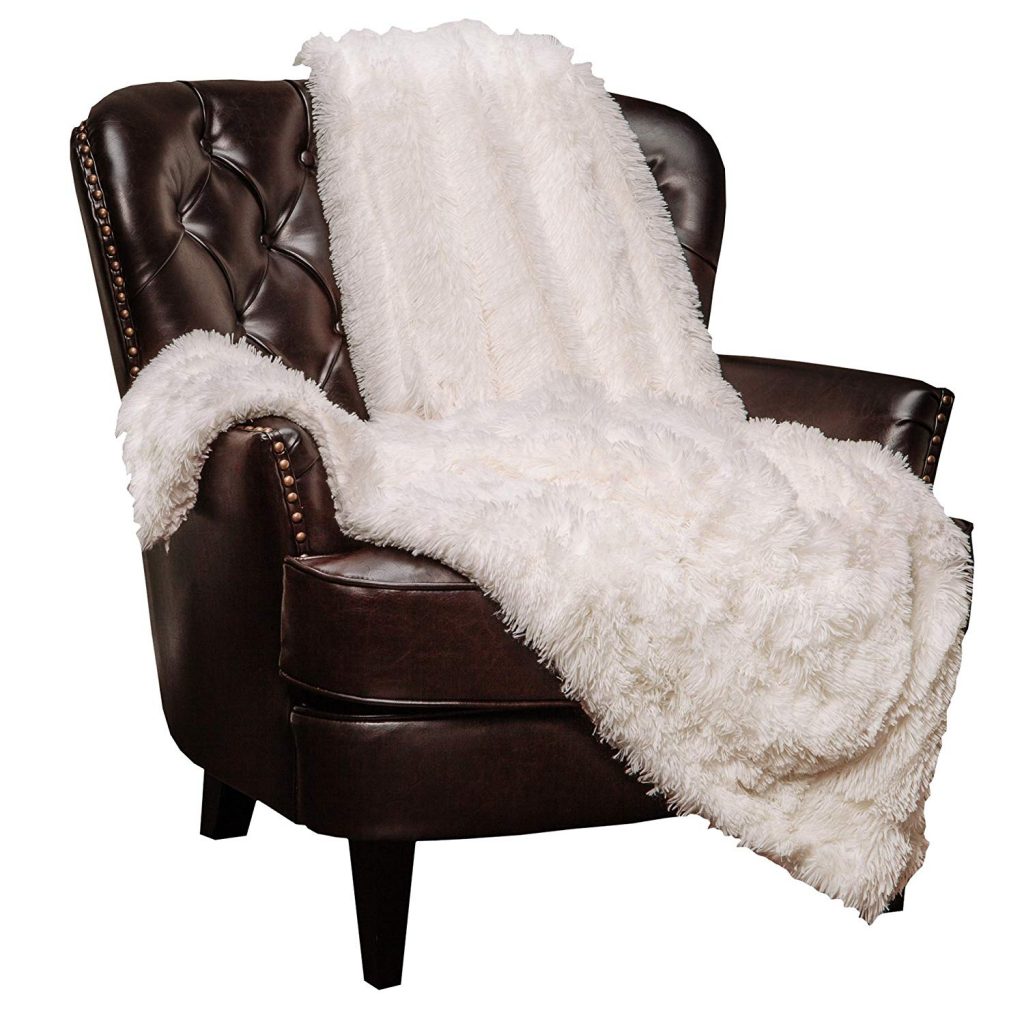 Perfect for adding a little bit of bohemian character to any room, this faux fur throw will drape easily over a chair, couch, or bed. It is also extremely soft and great at retaining warmth, so you will love wrapping up in it on those colder evenings.
Modern Woven Farm House Throw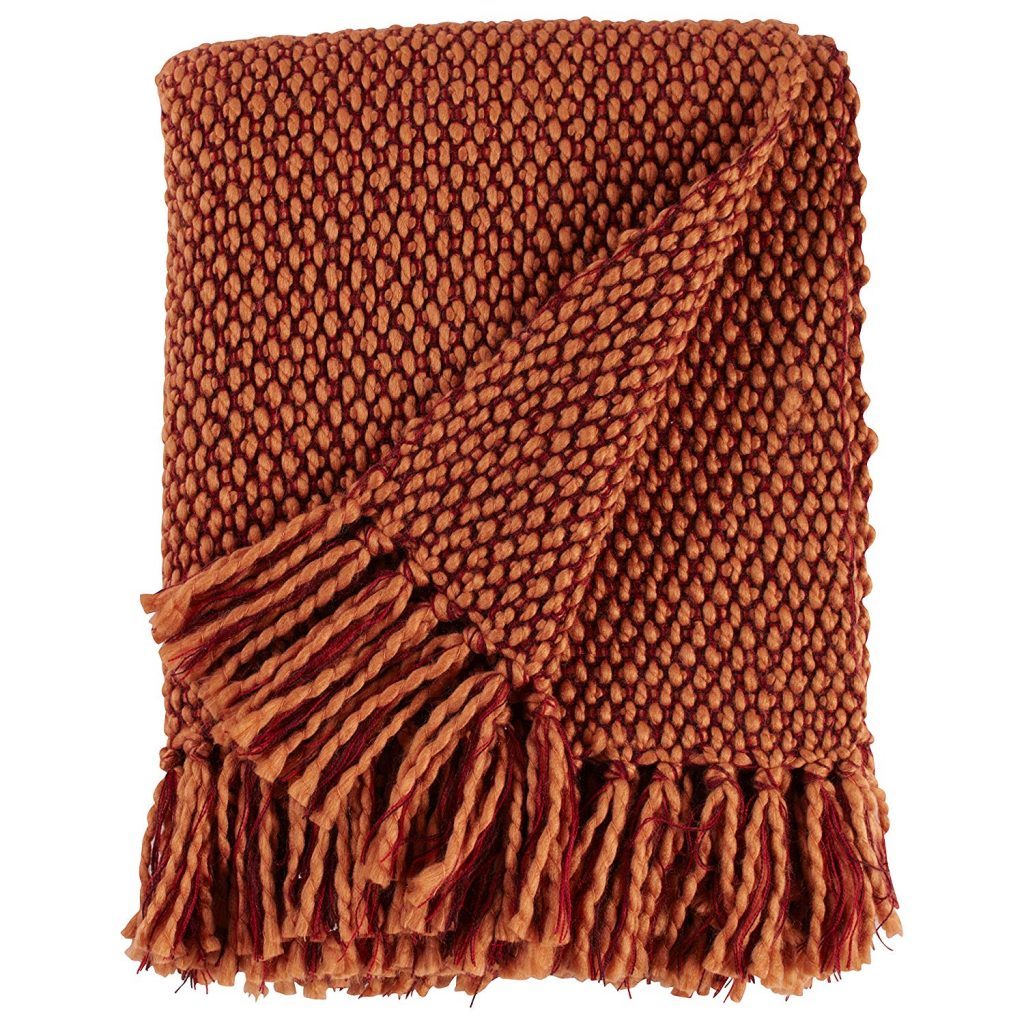 Constructed from soft acrylic yarns this snuggle-worthy blanket will be your go-to on any cold winter night. Get this one in the warm and rustic red to match perfectly with cozy fireside evenings.
UGG Duffield Throw Blanket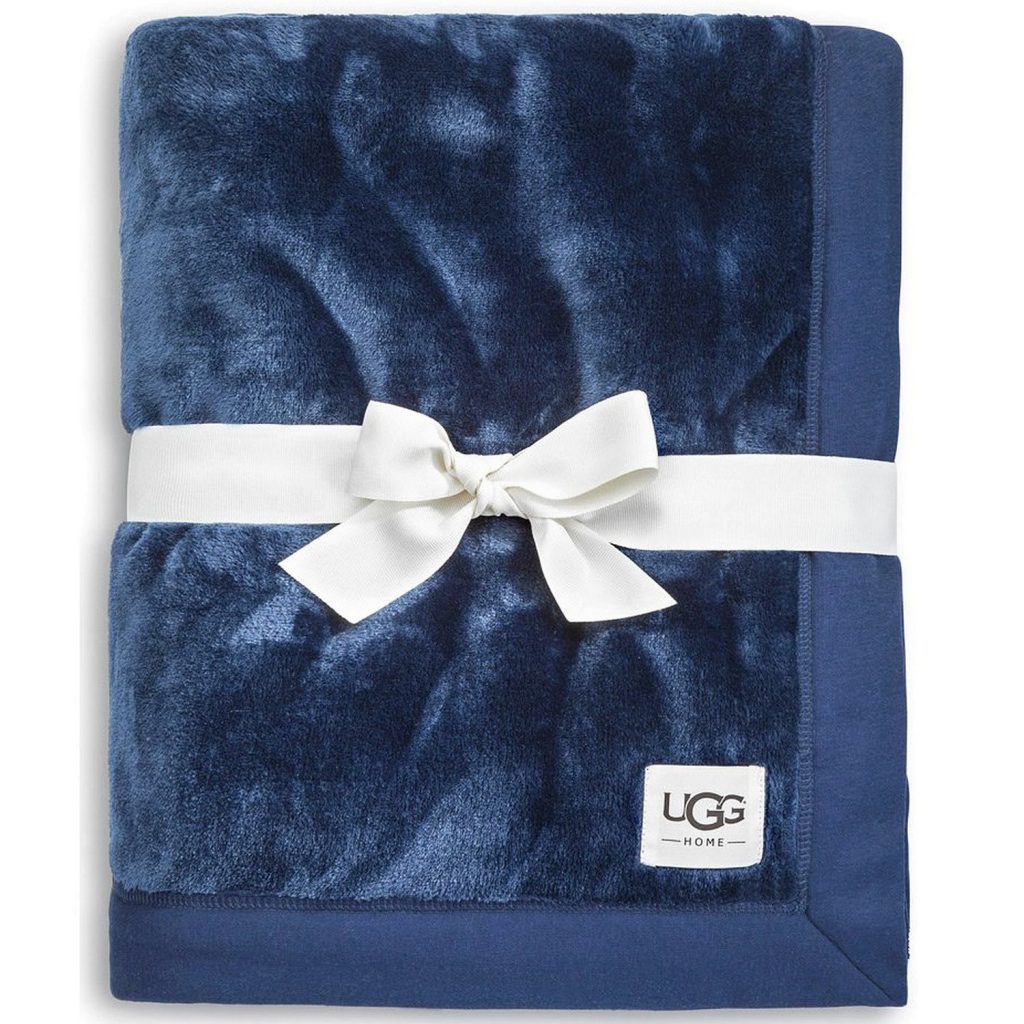 Add a little bit of lux to your favorite area with the UGG Duffield throw. It has a sophisticated luster and is highly rated among blanket lovers.
Bournia Throw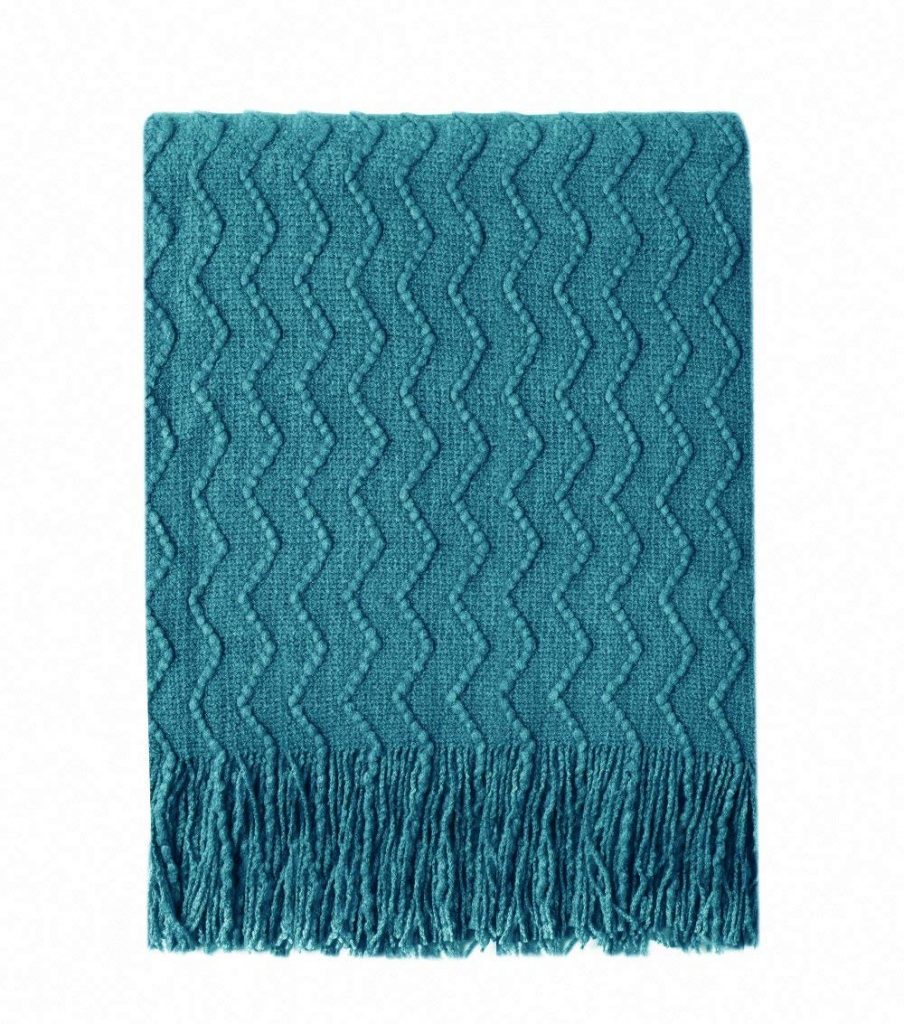 Styled with a variety of minimalist patterns, this popular blanket will look excellent in any room you throw it over your sofa. It doesn't hurt that it feels silky to the touch and is lightweight which will make it perfect for napping!
Benevolence Falsa Beach Throw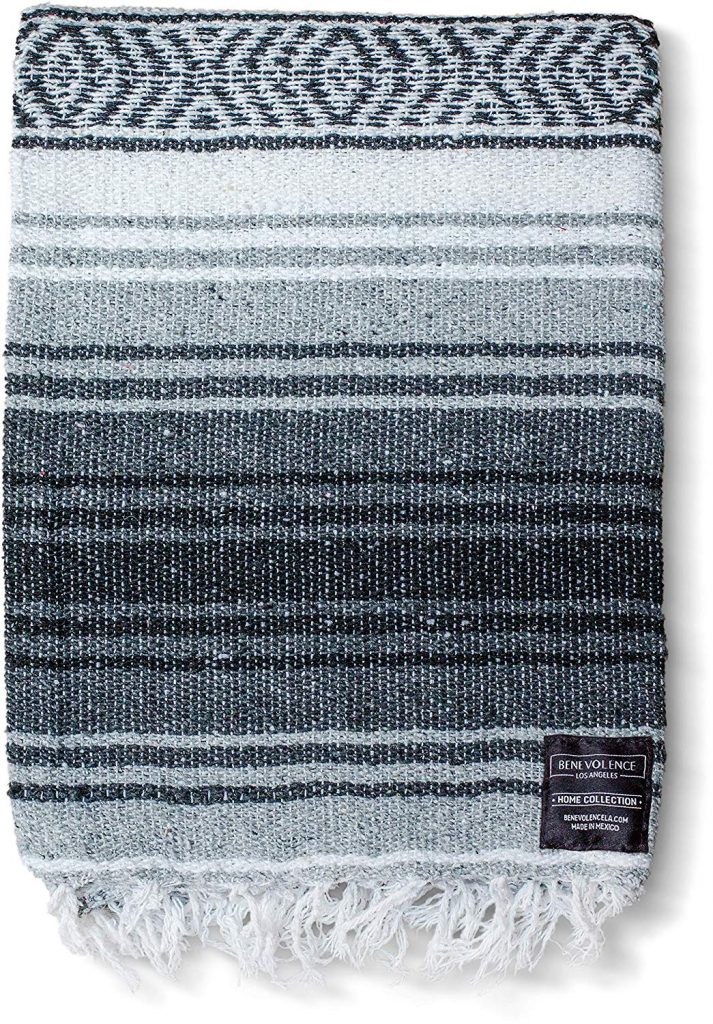 This highly rated throw comes in a number of different colors ranging from eye popping oranges and teals to softer and more relaxing hues of blacks and greys. It will work perfectly whether you want to leave it inside or bring it outdoors to a picnic or the beach.
PHF Waffle Weave Blanket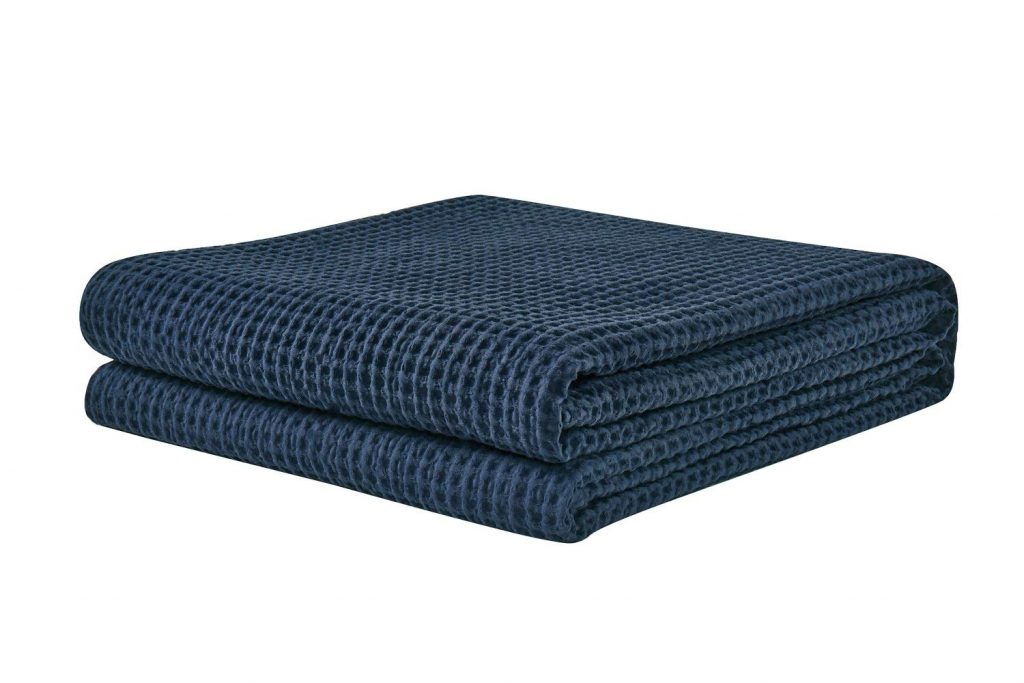 An excellent cotton throw for any season of the year, the waffle pattern will keep you perfectly warm but not too hot. Add a great minimalist vibe to any room with this blanket. Available in king, queen, or twin sizes.