The best travel backpacks are those that easily pass the 22x14x9 TSA carry-on size restrictions, basically allowing you an extra free personal item in addition to your carry on luggage.
Additionally however, you want something that can easily transport your laptop (while protecting it as much as possible) and is a cinch to get through the TSA lines. You are also going to want something that can either easily fit underneath the seat in front of you on an airplane or be simply stored in the overhead above you. Regarding those last two points you are going to want something that is, above all, durable.
Combining all of these elements is no easy task, yet the brands below were able to pull it off.
These are the best backpacks for travel:
Kipling Seoul Prt Backpack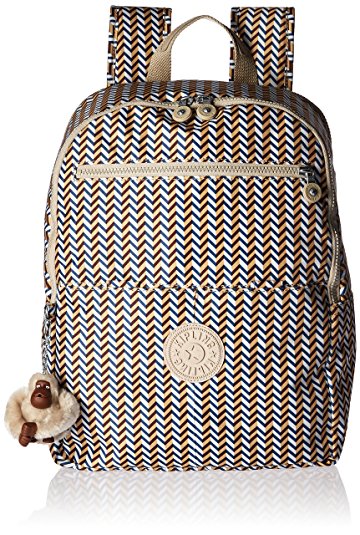 You'll be the most stylish passenger on the plane, bus, or street when you are rocking this festive and beachy backpack.
Tumi Haydon Stanford Backpack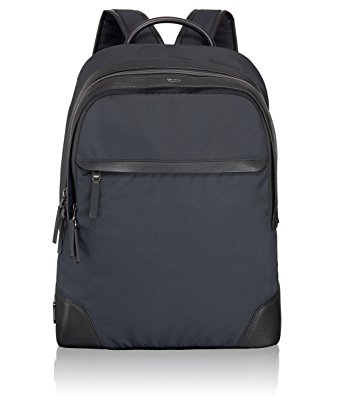 This luxe travel backpack comes with a leather carry handle and stately leather straps. The handsome Haydon is as stylish as it is spacious, featuring a laptop pocket, ipad pocket, and two zip pockets.
Fjallraven Kanken Backpack for Travel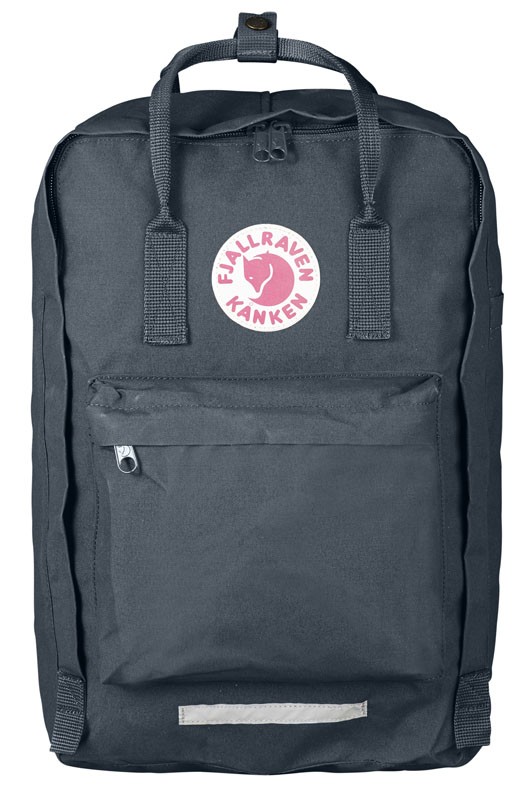 Fjallraven has been winning the hearts of everyone with their minimalistic designs and warm earthy color palettes. Made of a dirt resistant and water resistant vinylon F your Fjallraven Kanken can be easily wiped clean after your trip is complete. These are the perfect choice for urban adventurers who need an on-trend carry on backpack for traveling.
Osprey Porter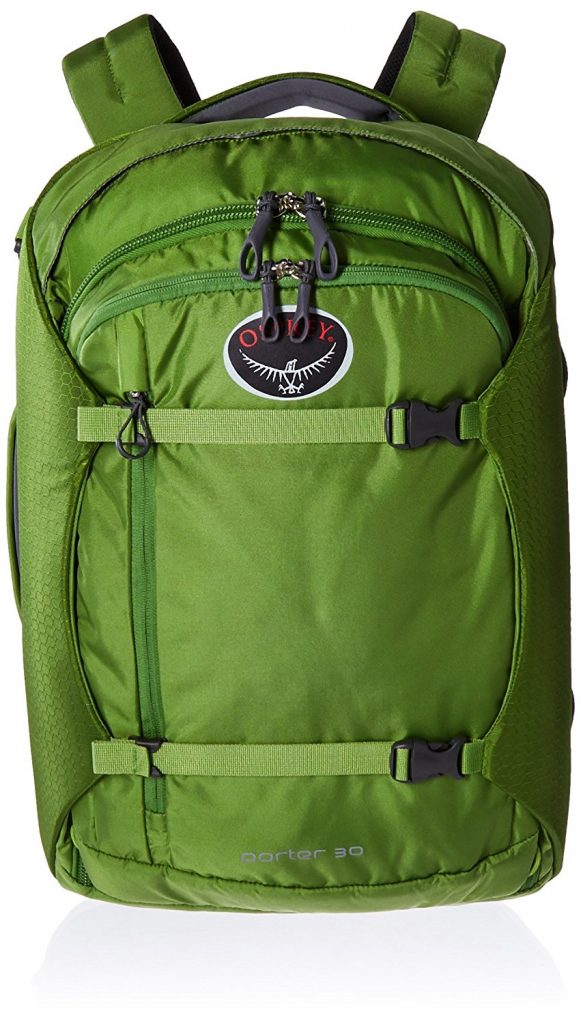 While the Porter has all the comforts we have all come to expect from Osprey's backpacks, where Porter shines when it comes time to pack and unpack. It opens and closes just like a normal suitcase which makes life so much easier when you are a little road weary and need all the small things to go just right. At its attractive price point it is one of the best buys currently available especially if you are looking to take a trip to Europe and need all the extra space you can get.
Tortuga Travel Backpack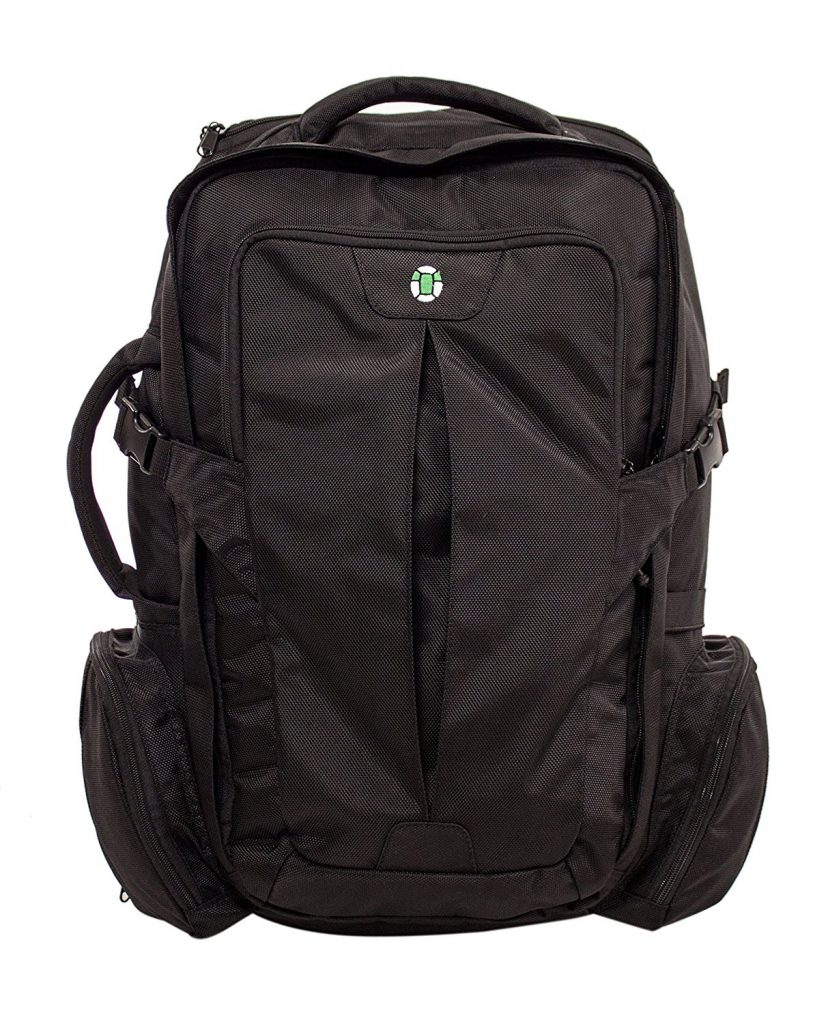 This carry-on sized backpack works as hard as it possibly can to replace your suitcase. It even packs like one which makes it easy to get to the items you need fast. The creators of the Tortuga smartly created a hip belt system that is able to transfer 80% of the load from your shoulders to your waist. While this is one of the larger backpacks listed here it's still lighter and more versatile than any luggage you might consider using on a longer trip.
Osprey Farpoint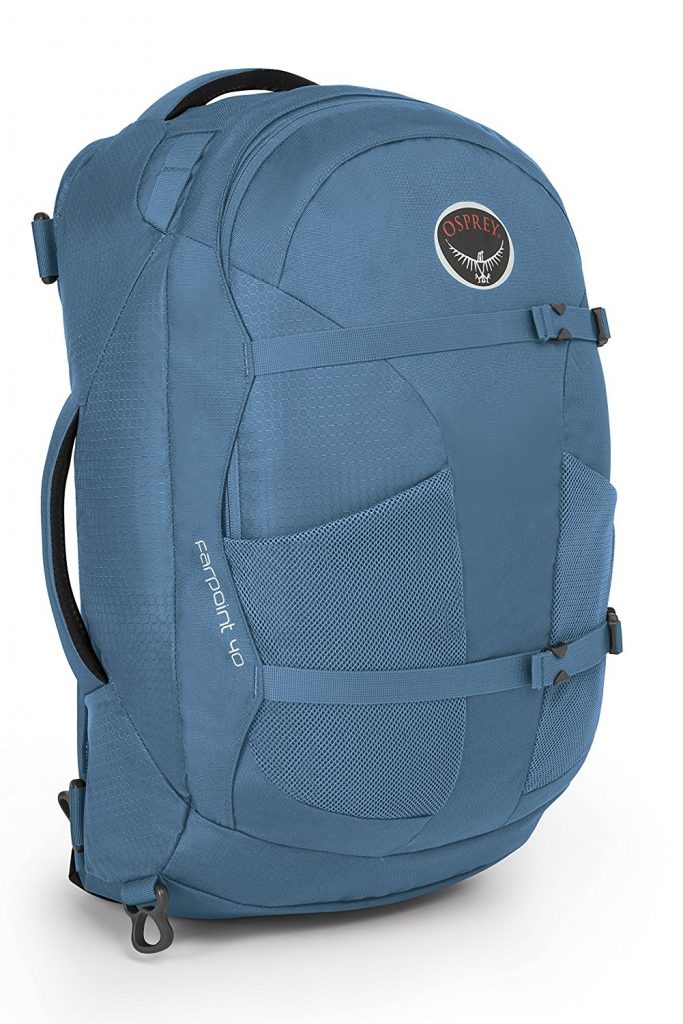 The Osprey Farpoint is one of the most comfortable travel backpacks you can possibly find. It has an excellent number of different ways to carry it, whether it's on your back or using one of the handles on the top of the pack or the side (trust me you need these options). Constructed from a durable nylon you'll be able to sling the Farpoint around with little care about it being damaged or even more importantly, the contents inside.
The North Face Jester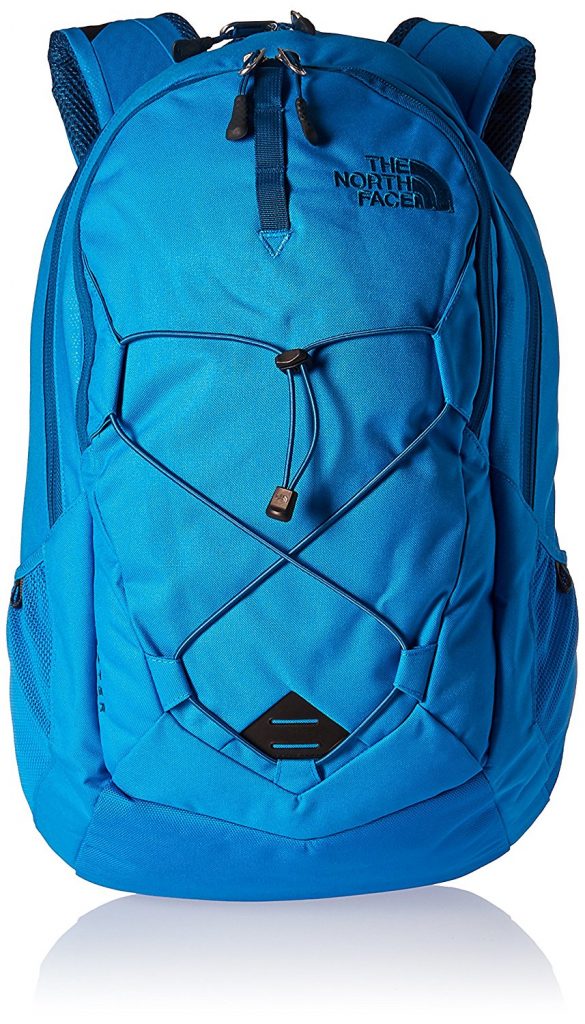 If you are looking for the best small travel backpack, the North Face Jester is the tiny, dependable companion you've been seeking. It comes in a variety of brilliant color combinations and features mesh pockets for your favorite liquids, a padded laptop sleeve, and a ventilation system to keep your fresh and cool on those warm summer vacation days.
Patagonia Refugio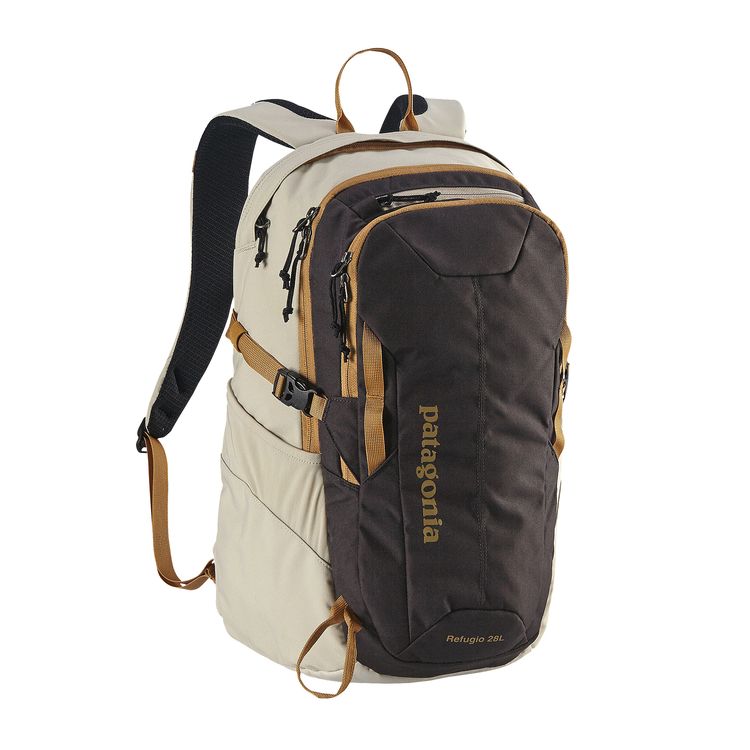 For those looking for the best lightweight travel backpack, Patagonia's Refugio offers a hard to refuse option. The Refugio comes with airflow mesh shoulder straps and back panel, and is complete durable water repellent finish.
eBags Professional Backpack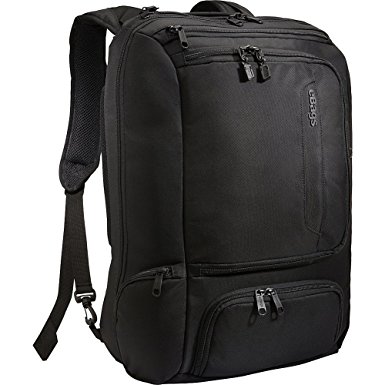 If you are going on a weeklong haul (or longer) it makes sense to look at all the options offered by eBags. While they are not for the fashion-forward crowd, they ensure you will be able to pack every last possible item that you need and in such a way that it will be very hard for you to misplace anything. With special pouches for everything from your laptop to your sunglasses and passport you will be thankful you bought this during those mornings where you need to rush out of the hotel and have to re-pack in a hurry, or those late nights before your plane flight when you are trying to figure out just how exactly to fit that one last touristy trinket you bought! Lastly, like many other top rated travel backpacks it features cushioned back panels to keep you feeling fresh on your travel adventures.
Timbuk2 Uptown TSA Friendly Backpack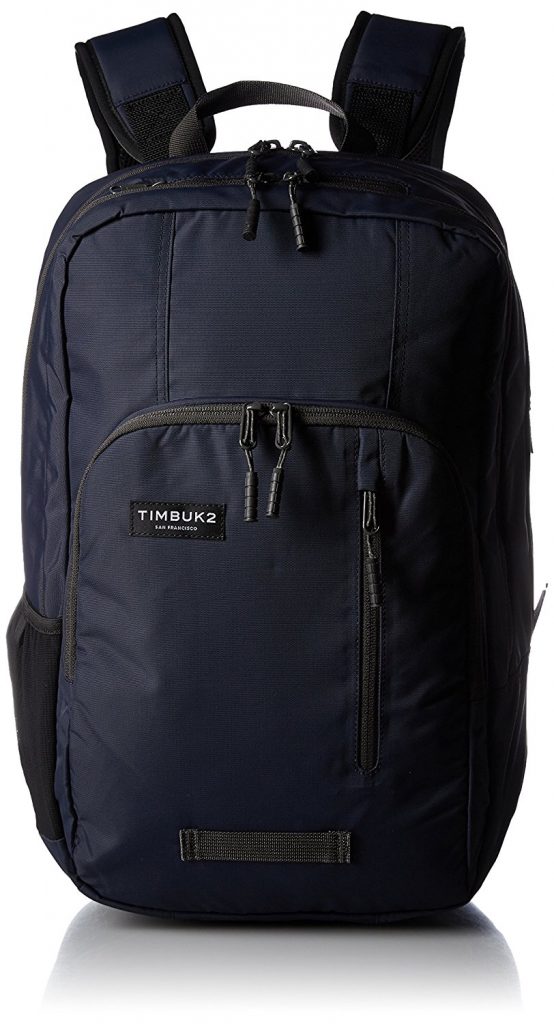 If you've been looking for any type of messenger bag or backpack you're probably very familiar with the famous San Francisco brand Timbuk2. Thankfully they have created one heck of a backpack for travel. Made of excellent 400D nylon the Uptown is going to be able to endure many years of being stuffed inside the overhead compartment or thrust under the seat in front of you. It is slender of course, so you  won't have to worry too much about forcing the fit. Lastly, it has pouches for your sunglasses, and enough room to easily fit your favorite 15" laptop inside.
Tumi Tahoe Kent Flap Backpack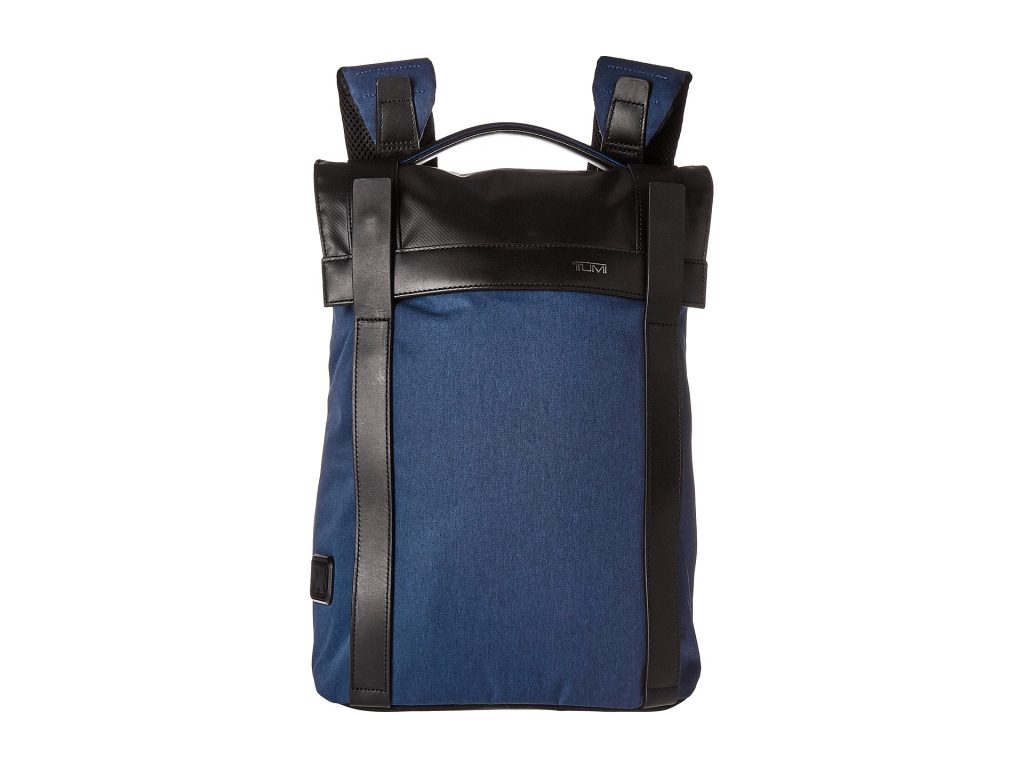 If the Haydon is the most fashionable travel backpack offered by Tumi, the Tahoe Kent is the sensible alternative that focuses on comfort over appearance. Adorned with a leather top flap and leather accents, the Tahoe Kent also sports padded shoulder straps and mesh cushioning to keep your back cool and comfortable. You know how long those lines can get at the airport or how it sometimes seems like it takes forever to find your bus or taxi, so these things matter a lot!
Samsonite Vizair Backpack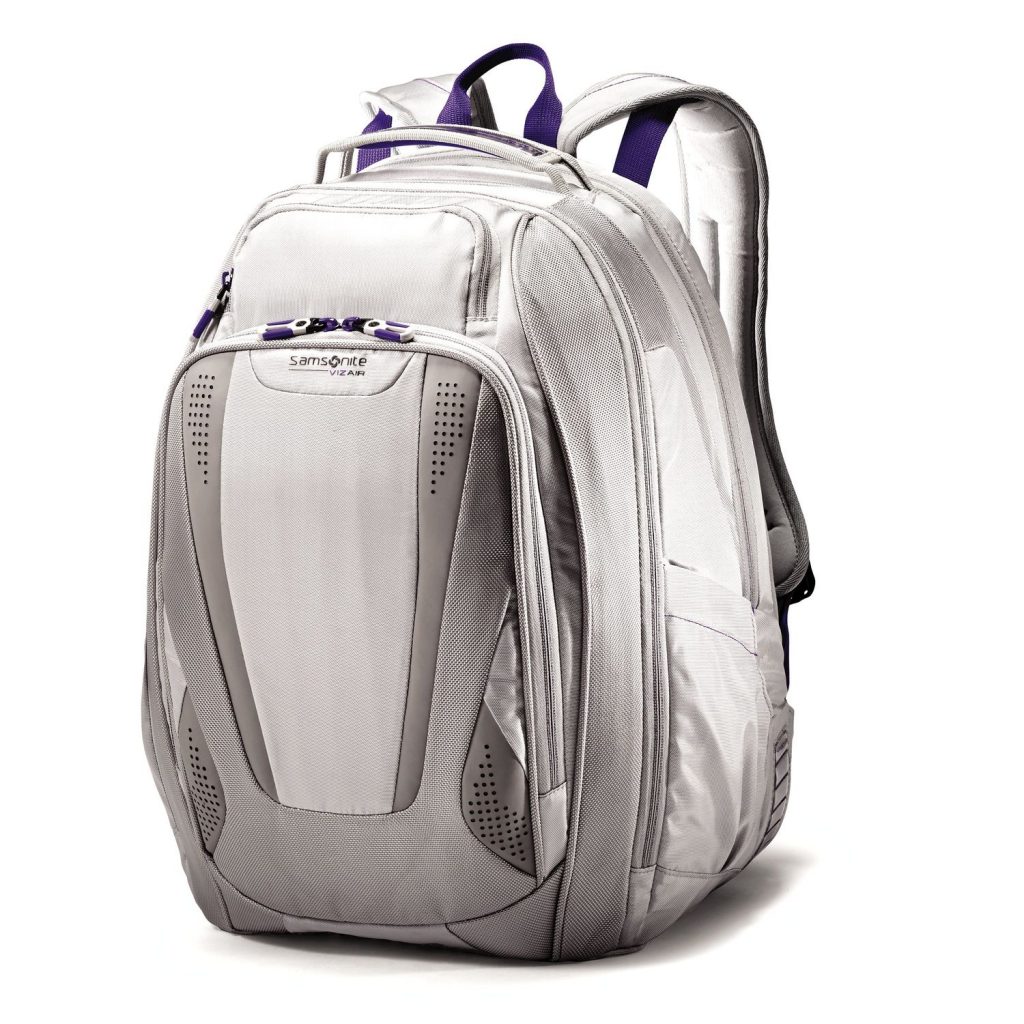 Your friends will never lose track of you when you travel with this backpack from Samsonite. The silvery sheen to it will certainly attract some hopefully wanted attention, but with convenient handles and straps Samsonite has made a backpack that is dependable as it is fun. Complete with lower lumbar padding as well as padded areas for your upper shoulders and padded straps this will feel good for those longer days spent transferring flights to get to your ultimate destination.
eBags Mother Lode
These folks really, really understand packing. They are nearly neurotic about organization but with the help of the Mother Lode all of your stuff will be effortlessly and properly stored with an insane number of pockets. If you need to pack a lot of things for a longer trip and essentially want someone else to think about how all your things should fit, this is the best travel backpack hands down.
Tumi Alpha Bravo Knox Backpack for Business Travel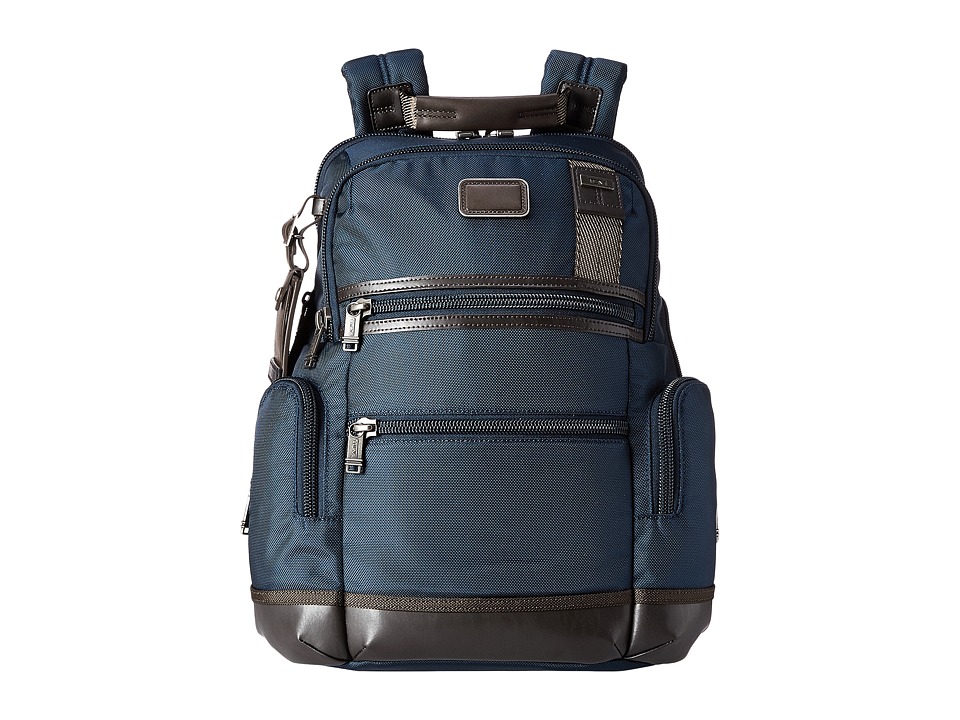 If you travel a lot for business and need something that you can depend on for, well, the rest of the time you need to conduct your business travel your best bet is purchasing the Tumi Alpha Bravo Knox backpack. It's made from ballistic nylon which is just as hard as you are and padded interiors to safely store your important documents and electronics.
TRAKK Vigor Power Charging Backpack
If you've ever been sitting in the airport zooming through Instagram and some pictures of your past trips you've had to hold back for fear of completely draining your battery before you even get on the plane. Well now you don't have to be like the rest of the world and huddle around the battery charger. You can charge your phone from your backpack!
Knomo Luxe Beaux Backpack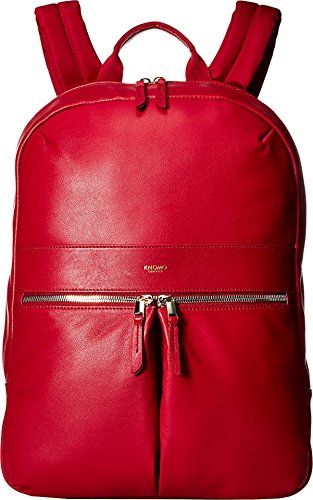 Last but not least is this swaggerific red leather travel backpack by KNOMO. The Beaux is for the most fearless and glamorous among us, those intrepid travelers who wear red, recline all the way back in their seats, and order more drinks on the flight over than you plan to spend on your entire vacation. After all, someone is waiting to pick up your luggage when you arrive.