At bottom, we are the adventurers of this world, and one thing we need is a great weekender bag to accompany us on all of our jaunts.
So, whether you are slinging this in the back of your car or stuffing it in the overheard compartment here are the best weekender bags:
Herschel Novel Travel Bag
Ted Baker Dogtag Weekend Bag for Men
Ted Baker Shalala Bag
Calvin Klein Coated Canvas Weekend Bag
Cole Haan Wayland Travel Bag
Cenzo Vecchio Italian Leather Weekender Bag
Ted Baker Cross Grain Leather Bag for Weekend Trips
Steve Madden Weekender
North Face Basecamp
Fjallraven Duffel No. 6
BRIC's Deluxe
Floto Luggage Trastevere
Leathario Weekender Travel Bag
Fred Perry Classic
Herschel Floral Bag
Fossil Mayfair
Kenneth Cole I Beg to Duff-er
Timbuk2 Navigator
Tupons Canvas Weekender
Herschel Novel Travel Bag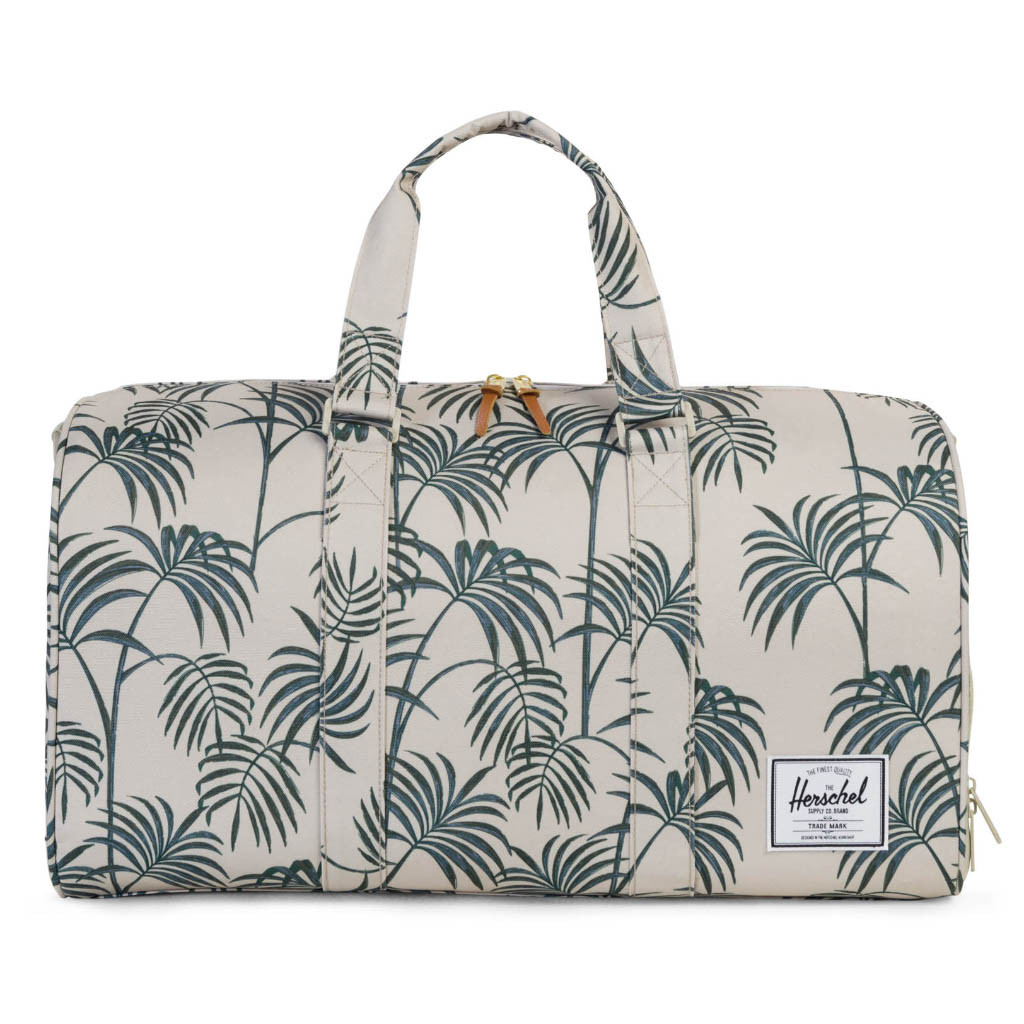 Perfect for your next beach weekend getaway, the stylish lazy green palms and sand colored cloth that adorn the Herschel bag will conjure visions of refreshing ocean reading sessions or boozy poolside afternoons. The bag has a rich stripped red lining, a mesh pocket, and the perfect interior shoe compartment for your dress shoes or flip-flops. People will be staring at you in the airport but if you buy this weekender bag you are probably used to that kind of thing.
Ted Baker Shalala Bag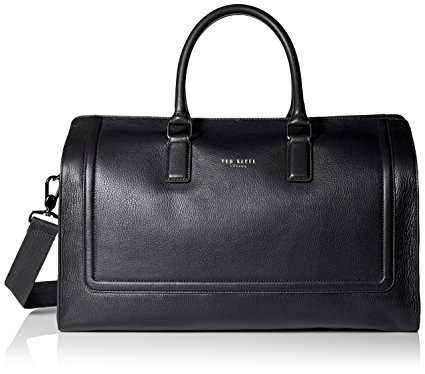 When I was first looking for weekenders I was endlessly fascinated by some of the stylish leather options and inventive, loud designs that many of them had. However, when I thought about travel in general I gradually started to look for a good black leather bag (and this was actually much more difficult than it should be). Enter the Shalala. It's got enough room for two or three days and nights of clothing, your travel essentials, and shoes or your favorite pair of dress boots. A great finishing touch to this designer weekend bag is the interior fabric design that adds a special detail that many bags simple miss.
Cenzo Vecchio Italian Leather Weekender Bag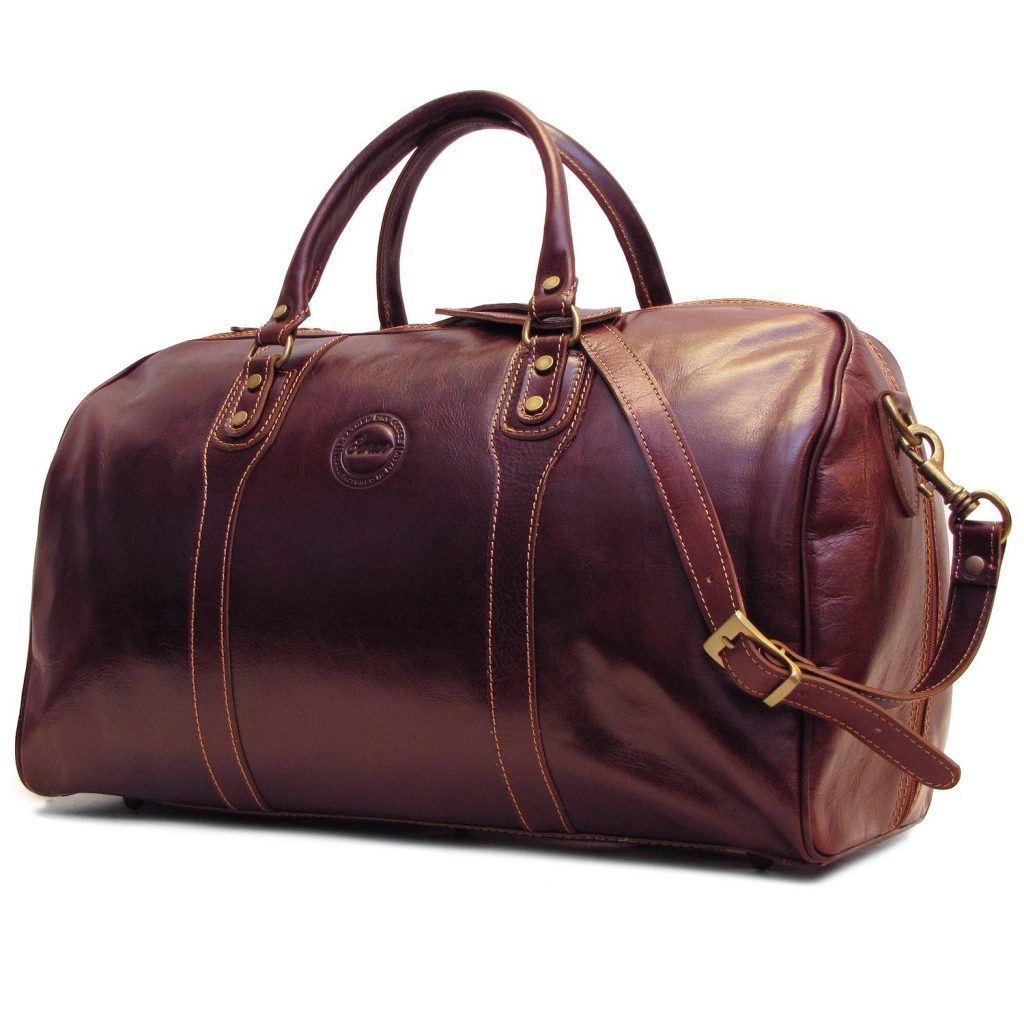 The Cenzo is one of the best weekender bags around. The full grain calf skin leather is handsome and will only look better with time and the contrast stitching adds a subtle touch of elegance that most bags are just simply missing. The stripped cotton canvas interior is a sensible touch and has a medium sized zip pocket. A studded bottom means you can set it on the ground without fear of getting the bag too dirty while you wait for your Uber or the bus to whisk you away to your weekend escape.
Cole Haan Wayland Travel Bag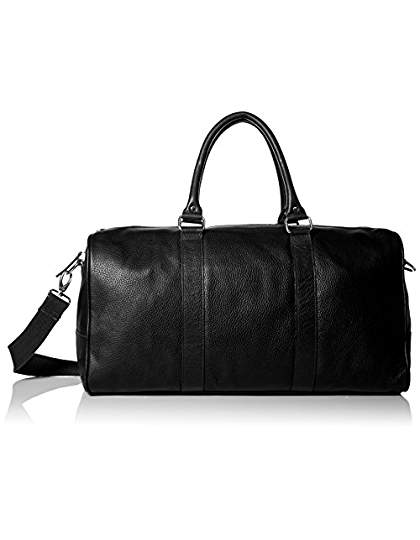 This is a sleek pebbled leather option from Cole Haan lined with a soft cobalt interior that won't draw much attention from your fellow travelers and passengers. Yet it will somehow let everyone else know that it is very likely you have a fine wine tucked away in your bag and a well-thumbed novel full of thoughtful marginalia. All this is to say it's a timeless choice and a weekend bag very much worth investing in.
Steve Madden Weekender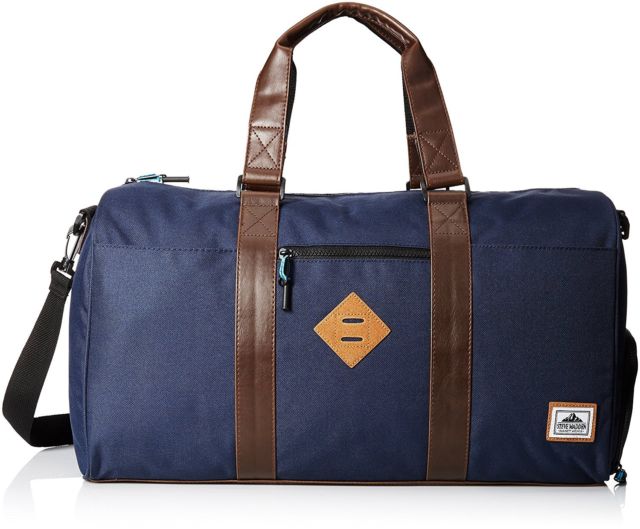 Steve Madden has created a functional bag made of nylon and leather trimmings. It's big enough to get a change of clothes in and light enough to zip through the airport with. There is a special pocket just for an extra pair of shoes or your favorite flip-flops depending on where you are heading for your trip.
Floto Luggage Trastevere Travel Weekender Bag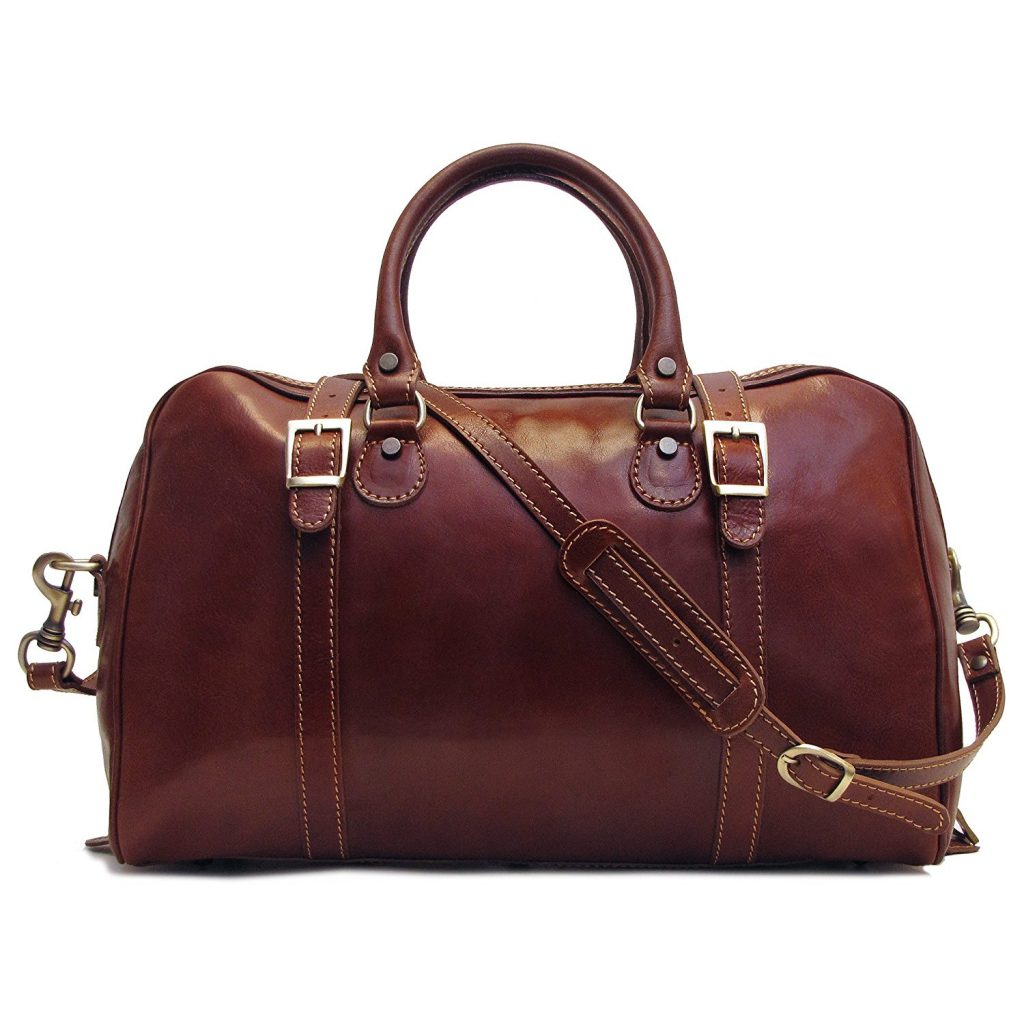 Floto's popular weekend getaway bag comes in a polished Italian leather The zipper goes all the way down the side making it easy to pack your clothes and also easy to unpack (you won't have to go digging). A stripped cotton interior lining provides a nice finishing touch.
Ted Baker Cross Grain Leather Bag for Weekend Trips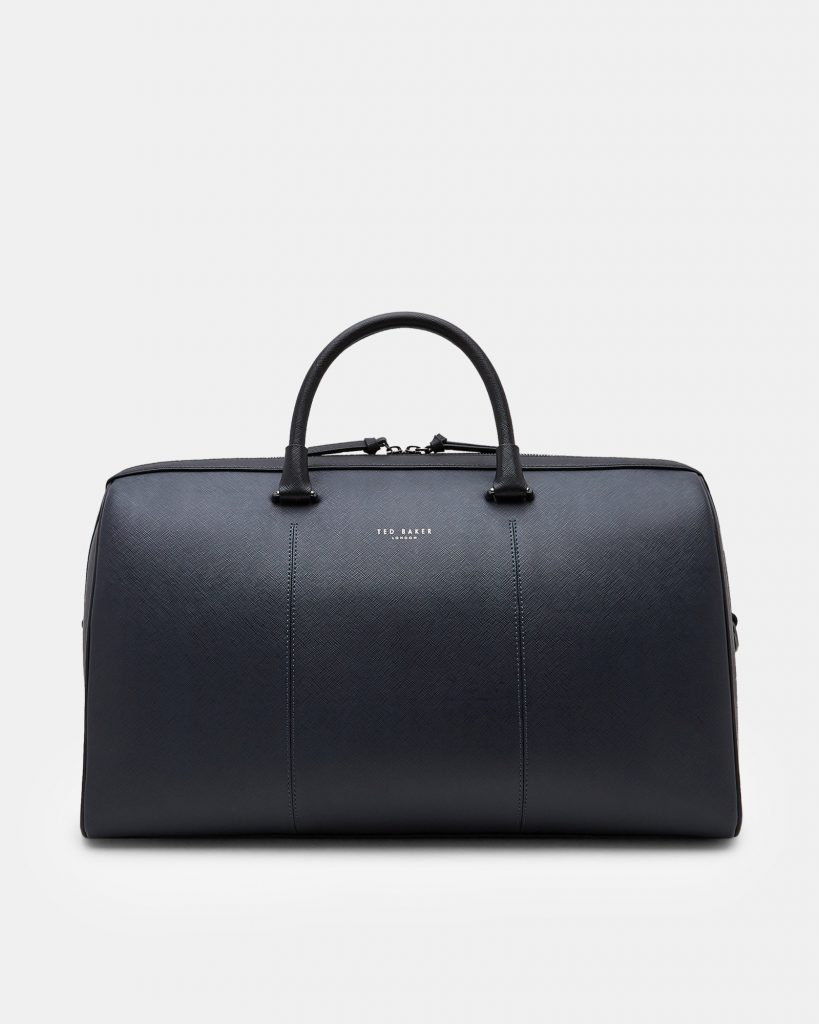 With an on-trend and sophisticated cross grain leather look this is a statement bag. While there is no compartment especially for your shoes, at x by y you will have plenty of room to easily toss them in the bag along with a few changes of clothes and your travel essentials. All told this is a durable urbane weekender perfect for your next trip outside the city—or to one of your old favorites!
Fjallraven Duffel Weekender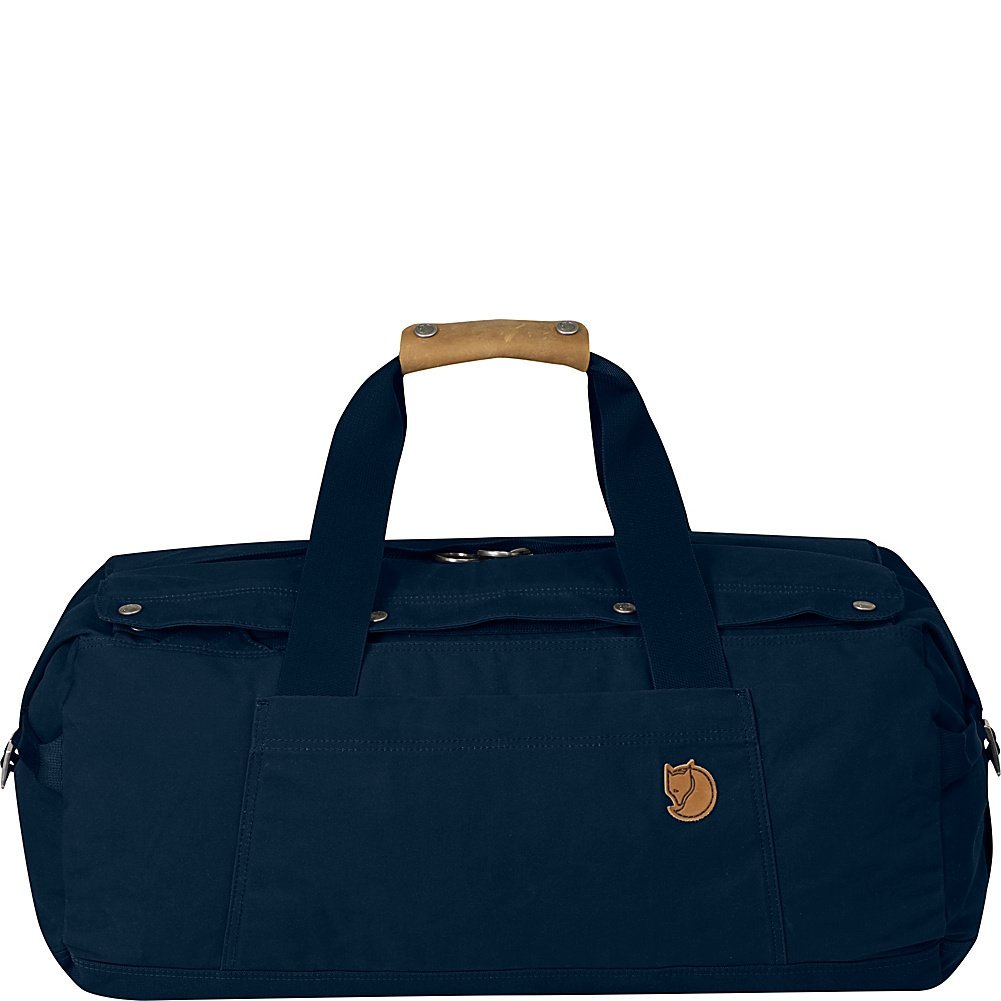 The Fjallraven travel duffle is an excellent choice if you just want to grab your books, some camping clothes, and head out of the city to that special mountain or lakeside retreat. There are plenty of external pockets to keep your favorite bag of snacks within easy reach and plenty of internal pockets to keep your essentials segmented from the rest of your items. It's impressively versatile and can be carried by the handles, over the shoulder, or over your back just like a backpack.
Leathario Weekender Travel Bag
This top rated weekender bag is made from vegetable tanned leather and you will quickly fall in love with the shiny finish. It's perfect for a short trip and can be carried either on your shoulder or by the thick leather handles. Metal feet on the bottom of the bag protect it from those dirty airport floors or the overhead compartments (which it will fit easily into!).
BRIC's Deluxe Weekender Duffel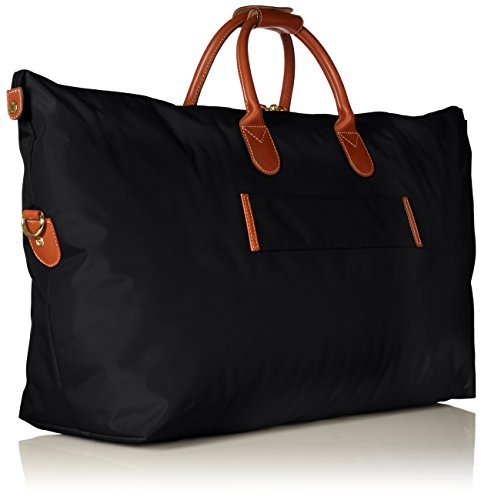 Founded in Milan in 1952 BRIC's has been hand crafting travel bags and other fine leather goods for 65 years. Made of nylon, this bag has a roomy interior that makes it simple to throw your clothes and other items in as quickly as you please. There is a convenient side mesh pocket to store anything you need quick access to or don't want to go digging for. Lastly, the leather handles add a distinguished flare to this functional and humbly fashionable weekend travel duffle.
North Face Basecamp Duffel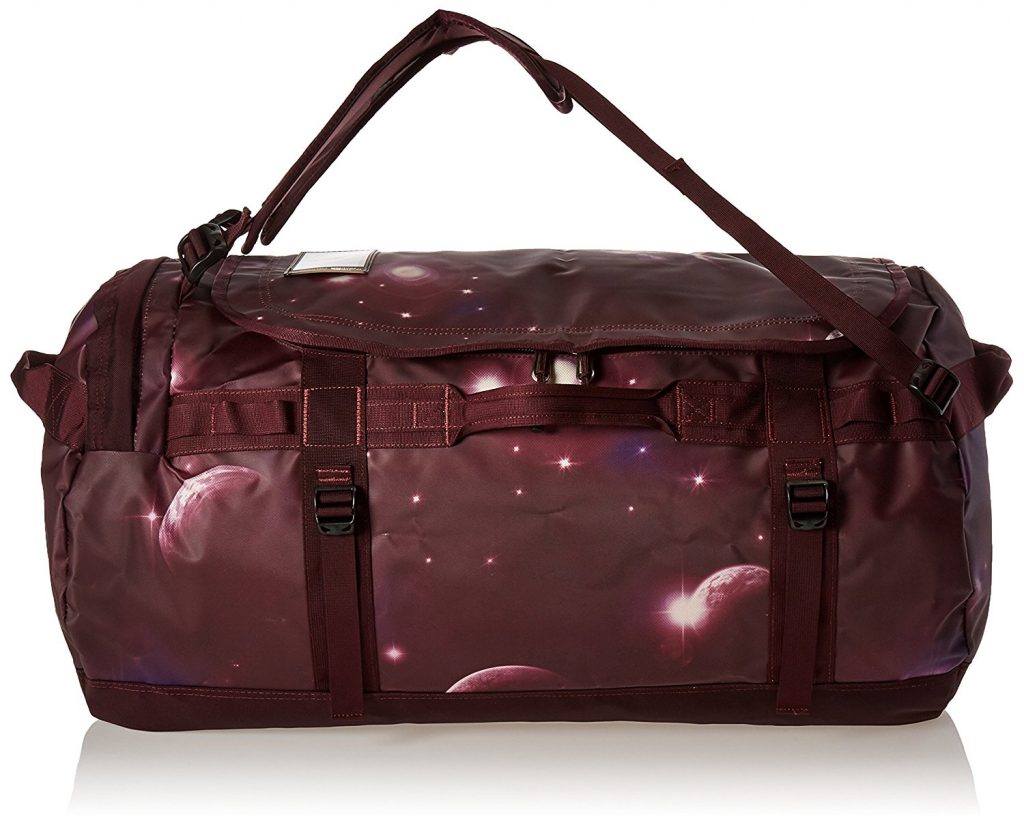 Honestly there are so many eye-popping designs for this highly rated weekend bag that I wanted to include at least five others from North Face. Here is the spacy and spacious Basecamp Duffel: there are enough pockets and mesh pockets to store everything you need and then just a little more. It also has enough handles and straps to carry this weekender bag anyway you like. An essential pick if you are off to the lake house or higher up to your favorite mountain cabin and might have to do a little bit of climbing between here and there.
Herschel Floral Travel Weekender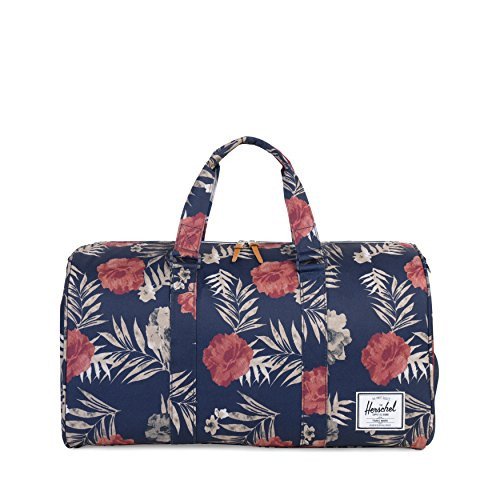 I had to include a second entry from Herschel for this vibrant floral print. An absolute must for your next visit to the coast or your favorite tropical retreat.
Ted Baker Dogtag Weekend Bag for Men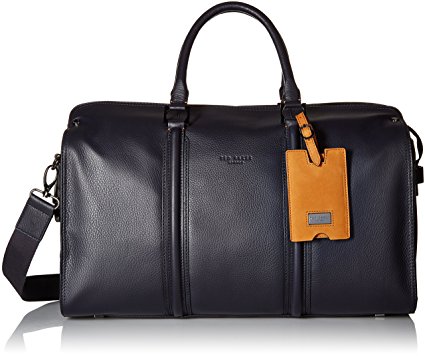 Ted Baker's Dogtag bag offers an exclusive, roomy, and altogether a finely made weekender complete with interior snap and zip pockets for storing those items you don't want to have to go digging for. The navy cross-grain leather makes this an obvious choice for the preppy among us and one that will age well as time passes.
Timbuk2 Navigator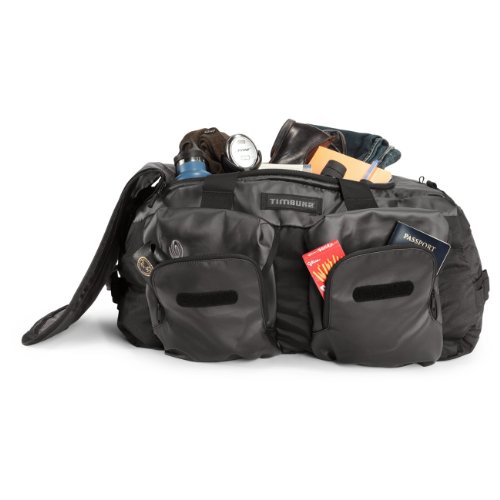 San Francisco based Timbuk2 knows how to make a sturdy and extremely durable bag that can endure all sorts of weather. While this won't win any fashion awards and you might want to think twice before going into the office with it, it's one of the best options when it comes to an outdoor weekend excursion. There are pockets for just about everything you can imagine (sunglasses, powerbricks, snacks, etc) and the main compartment is deep enough to pack a variety of clothing, shoes, and of course your laptop.
Fossil Mayfair Framed Leather Weekender Bag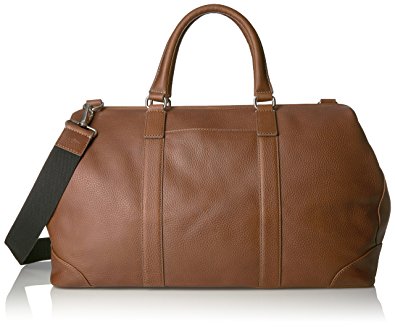 For those who like an understated look the Fossil Mayfair will make an excellent companion. The natural brown leather will go with anything you wear and it comes with a shoulder strap for easy carrying. The bag itself is simple: there are 3 velcro pockets and an interior zip pocket but for the most part you can easily drop in anything you need for your weekend trip.
Tupons Canvas Weekender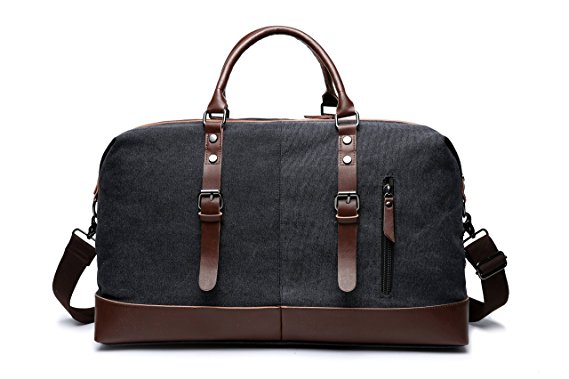 If you are looking for a bag at an amazing price without a doubt it's the Tupons Canvas. It is big enough to pack for you and your favorite traveling companion, so it's like getting two for the price of one. The canvas bag with contrasting leather handles gives it a unique urbane look for adventurous urbaneers.
Kenneth Cole I Beg to Duff-er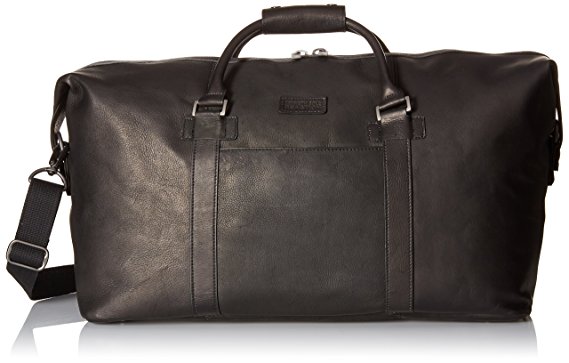 This cheeky weekend duffle can blend seamlessly with your office attire if you are planning to check in for a half-day before escaping on your next getaway. Kenneth Cole's bag features two stout leather handles for carrying and a full length nylon strap for those long treks across the airport or through town. You'll have plenty of room to pack everything you need and still be able to effortlessly stash this carry-on in the overhead compartment.
Calvin Klein Coated Canvas Weekend Bag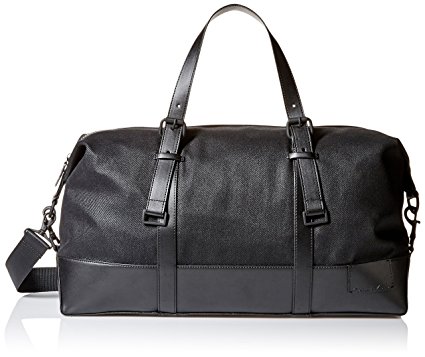 This is a great black canvas weekender from Calvin Klein. It's got an excellent combination of sleek, urban sensibility coupled with a modern toughness that makes it a hidden gem for travelers seeking that perfect combination of style and functionality.
Fred Perry Classic Weekender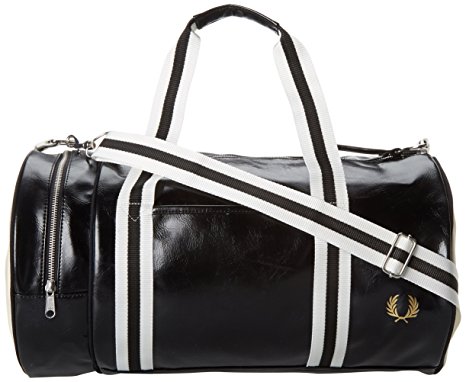 If you like to travel light this is the bag for you. The Fred Perry weekend travel bag has a stunning classic even retro vibe to it thanks to the barrel shape and glossy black finish. Constructed from ultra-durable PVC and on the slightly narrow side it's nevertheless perfect for a short jaunt to the beach.