You know what goes perfect with reading, coffee, and coziness? Grey skies, winter, and of course cozy wool blankets.
As someone fond of spending time indoors doing all of the above I took the time to sit down and snuggle up to discover the best wool blankets for winter.
Faribault Wool Throw Blanket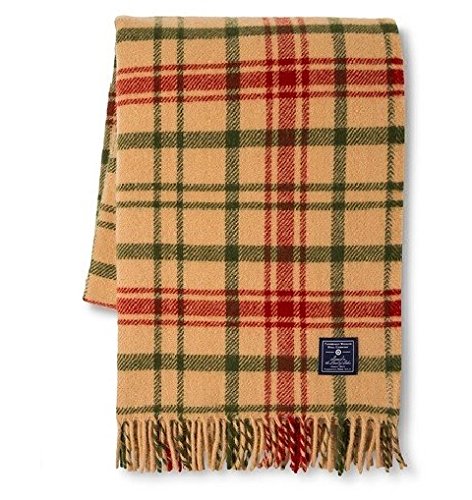 The folks at Faribault reached back into their wool archives, which, by the way, span 150 years and came up with a rich and timeless pattern for this blanket. It has fringed edges to give it a great rustic farmhouse look. This is a medium weight wool so its neither too thick nor too thin which means it will be perfect for keeping you warm.
Pendleton Eco-Wise Easy Care Wool Blanket Oxford Waverly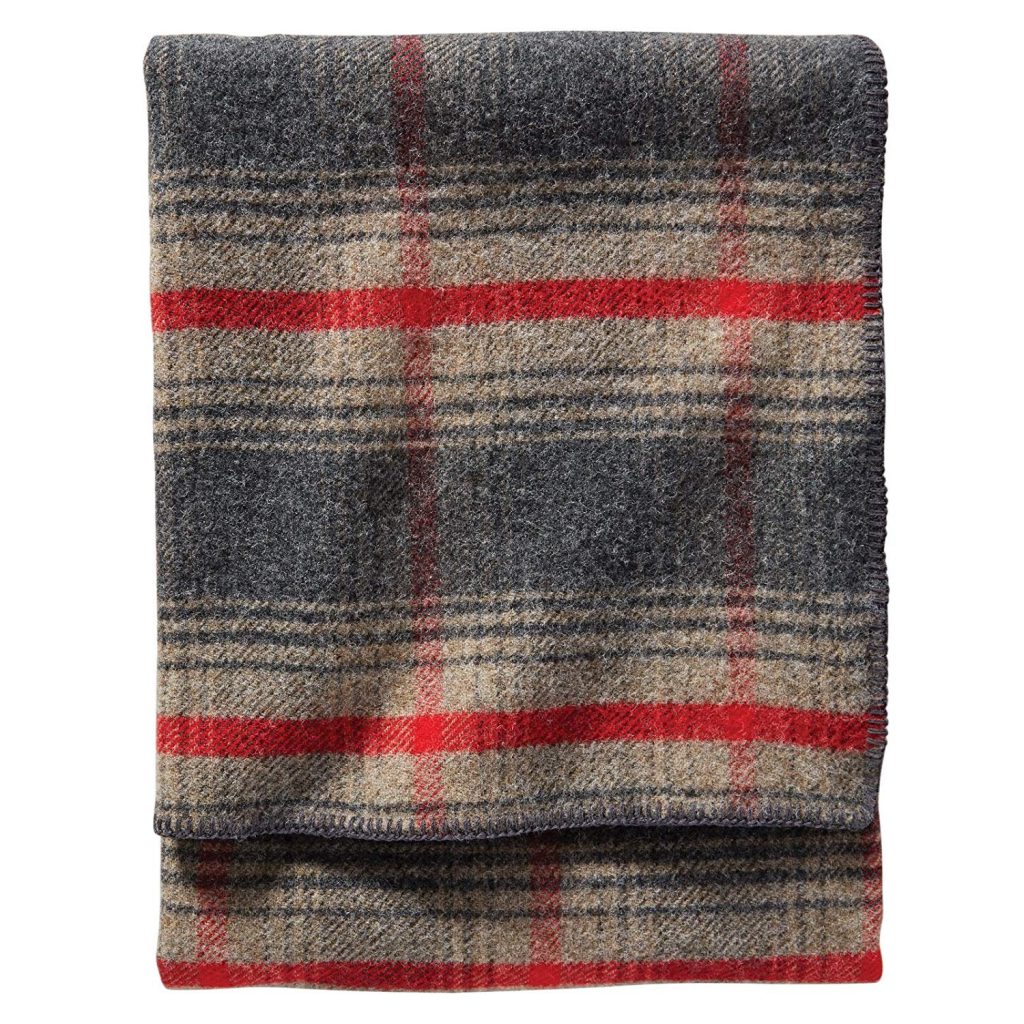 This popular blanket is for those of us who really don't want to have the extra hassle of dry cleaning our fine possessions. Yes, that's right, you can machine wash this amazing blanket. As an added benefit it is made from a colorfast wool so it won't shrink and the colors won't fade from washing.
Woolrich Hudson Bay 6 Point Blanket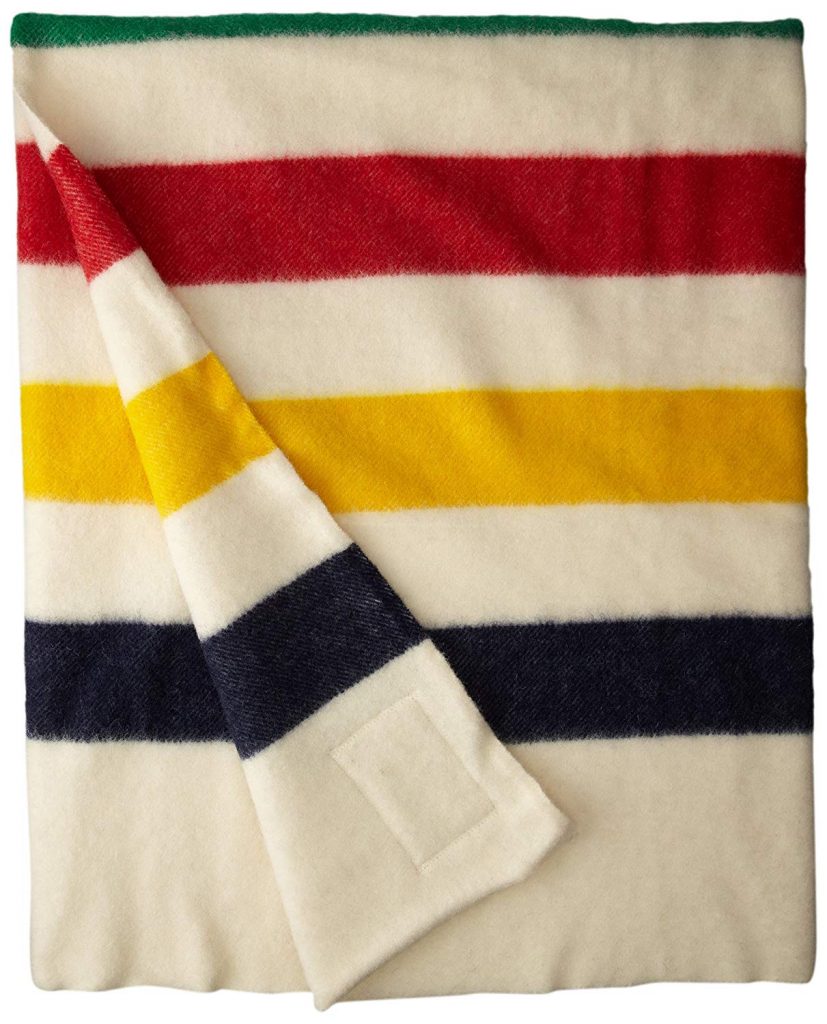 If you are looking for the absolute best in wool blankets, then Woolrich's Hudson Bay is just the option for you. Loomed in England, this blanket is soft, water resistant, warm, and exceedingly durable. The 6 point refers to the actual size of the blanket which in this case is queen size. The vibrant colors are created by Woolrich's unique process of air and sun drying. The quality of this blanket ensures that it will become an heirloom that you pass down from generation to generation.
Pendelton Pine Lodge Wool Blanket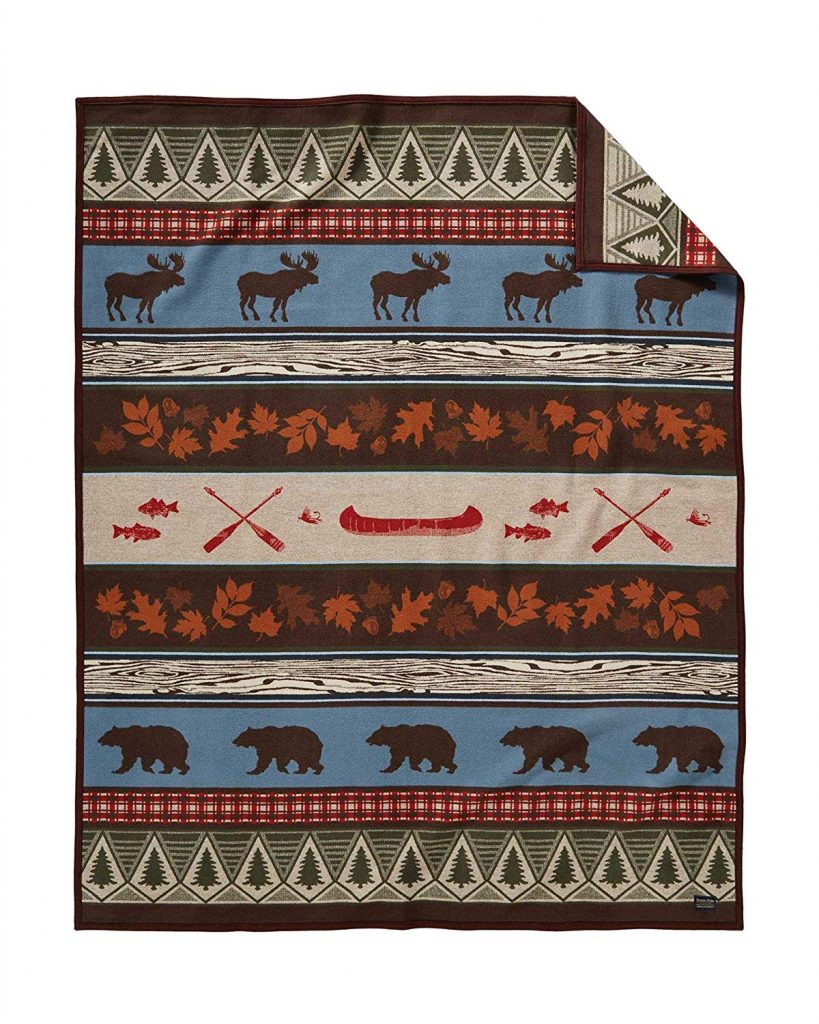 This top rated blanket has everything you could ask for: style, warmth, and durability. The imagery on the blanket contains everything I love about the fall and winter and all the great wildlife you see deep in the woods on a camping trip. Just looking at it makes you want to curl up with a nice cup of hot cocoa by a roaring fire in your favorite log cabin for the entire winter.
Woolly Mammoth Merino Wool Blanket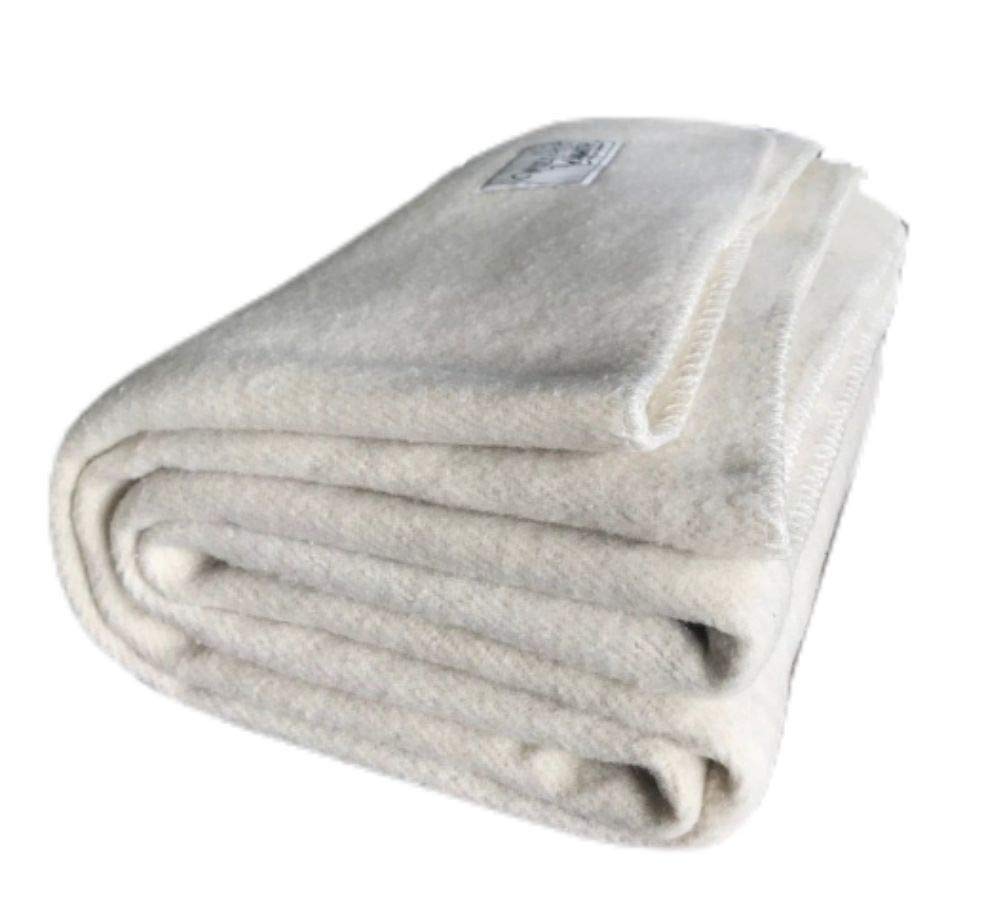 If you don't like the itchiness that comes with most wool, yet still crave the great level of warmth it provides, consider this blanket from the folks at Woolly Mammoth. Made from mostly merino wool and some acrylic for durability, this will be softer on your skin. After weaving, the blanket is given a brushed finish making it even more soft! It also has a nice clean and simple look and is offered in solid colors and essential patterns like stripes.
Pendleton Crater Lake National Park Blanket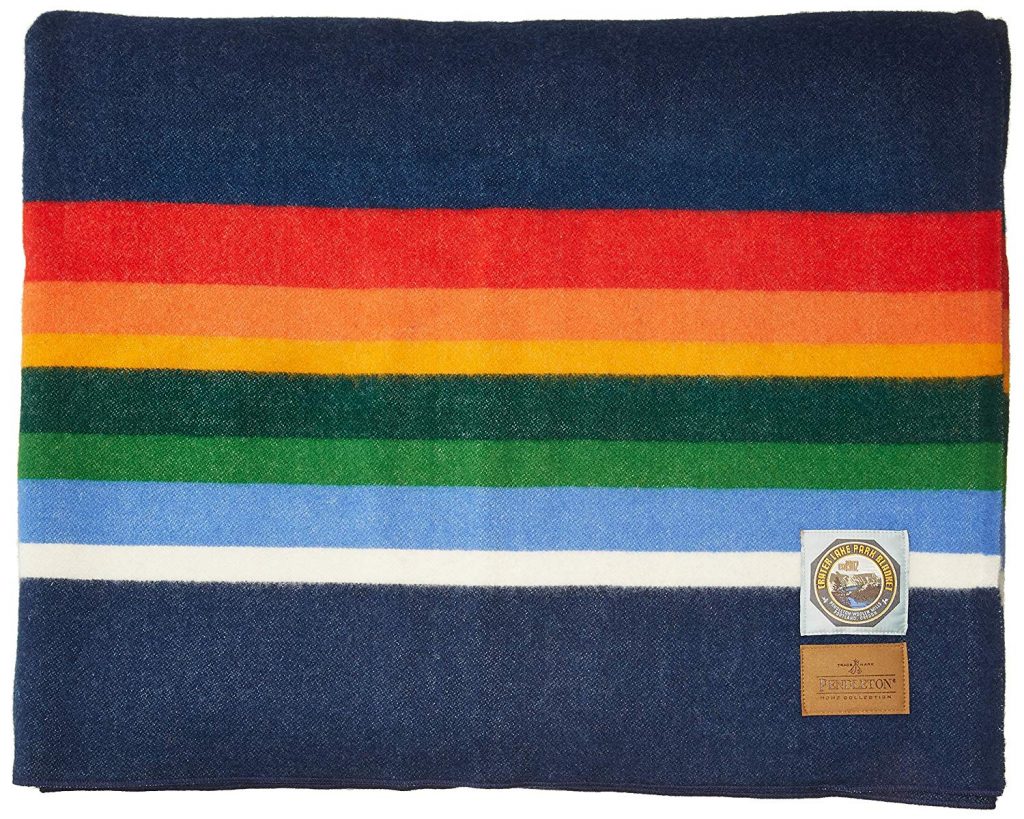 Pendelton is synonymous with high quality. I love the simplicity and minimalism of these blankets that nevertheless manage to stand out in just the right way no matter what room they are in. Made of 100% wool this comfy winter blanket is a piece of the iconic National Park collection. Made in the USA, you can feel confident that this purchase will be with you for a very long time.
Kerry Mills Irish Wool Blanket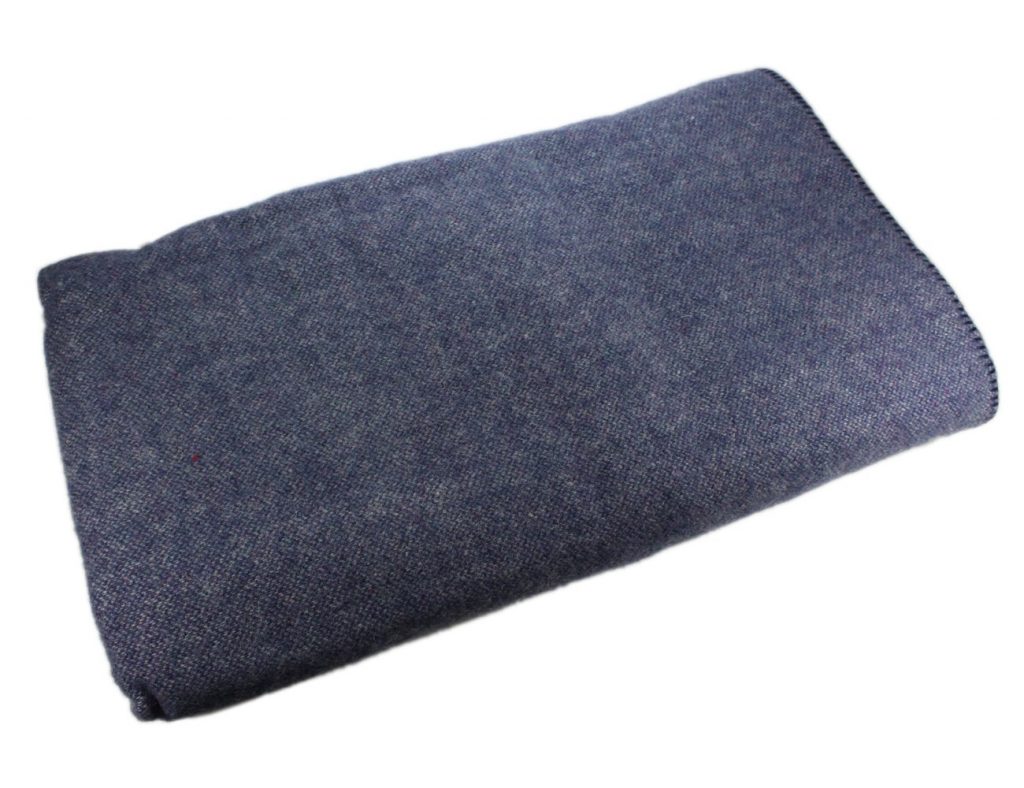 This is an excellent choice for anyone seeking a simple wool blanket with worthy materials that will endure more than a few seasons of use, just like the Irish mill in Kerry that produces it!
John Hanly Plaid Lambswool Blanket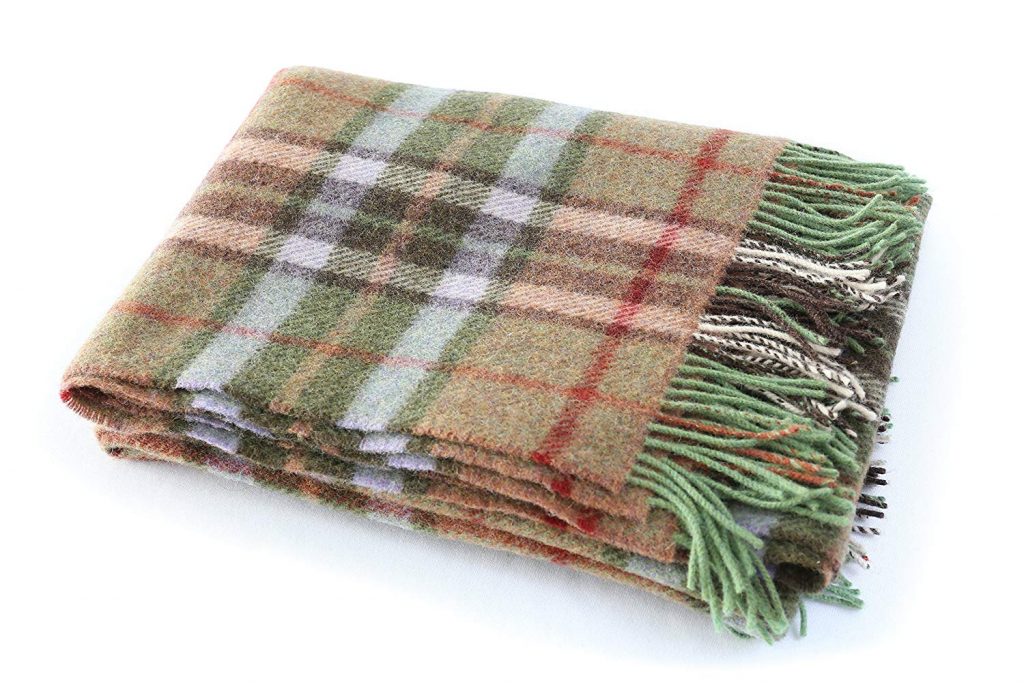 Offered in an essential plaid pattern, this blanket will bring a bit of cheer to counterbalance the dark winter nights. The John Hanly blanket has high marks for comfort
Johnstones of Elgin Reversible Wool Blanket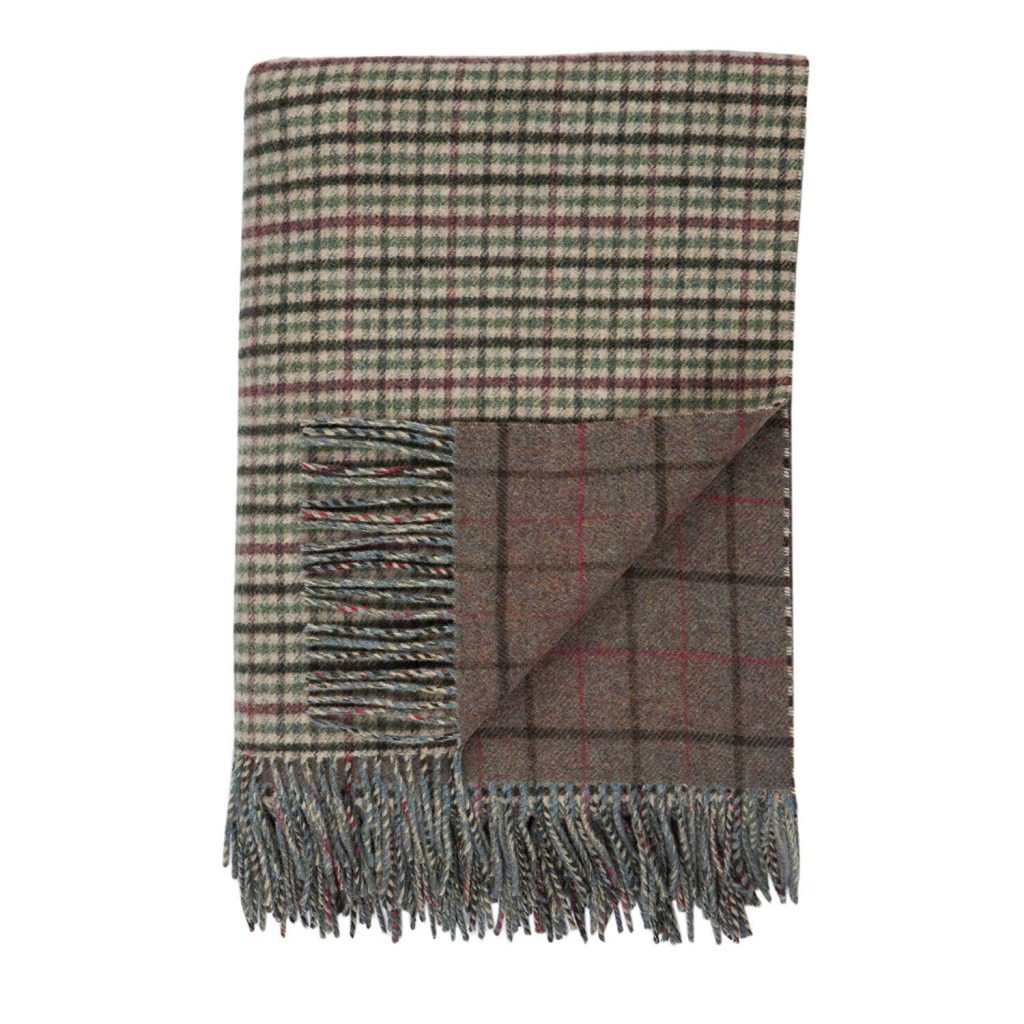 Created in a timeless and dignified stripe pattern this wool blanket is without a doubt going to be your favorite during winter time. Made of 100% pure lambswool you are guaranteed to remain warm and cozy once you snuggle under this blanket. Since it is a reversible you can choose which pattern shows, making it a versatile and attractive choice no matter what room you place it in.