If your collection of literature is spilling over your bedside table, scattered across the floor and your favorite reading chair, then it's time to invest in a good set of unique bookends.
The more decorative the better.
Or, if you know someone who could use them, any of these would serve as gifts for book lovers.
Portal Hopper Bookends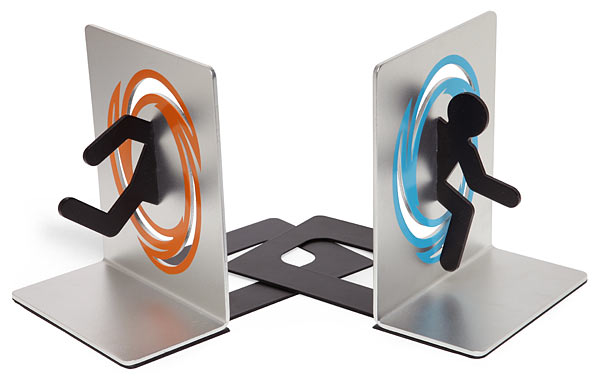 For the geekiest reader in your life.
Agate Bookends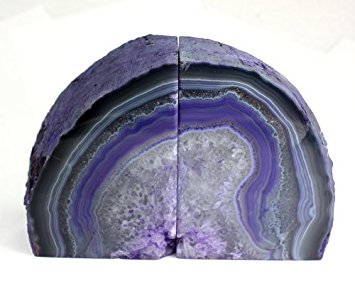 Agate bookends have seen a massive resurgence in popularity this year. Add some interesting color to your shelf in 2017 with these top rated bookends.
Alien Invasion Bookends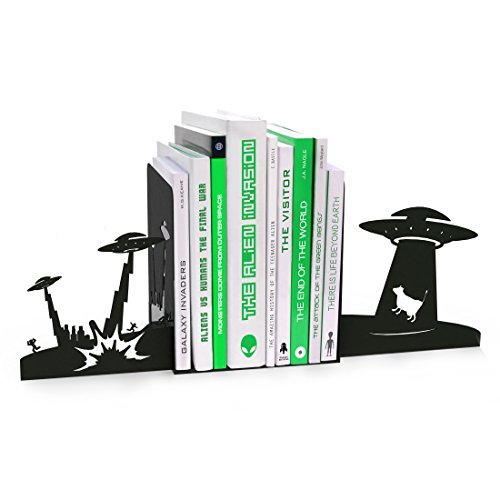 For the lover of Science-Fiction and Fantasy books.
Classic Wooden Bookends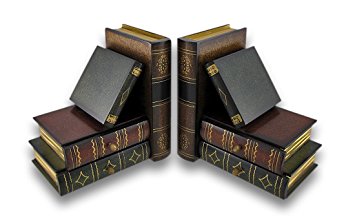 Studiously serious bookends for the dignified readers in your life.
The END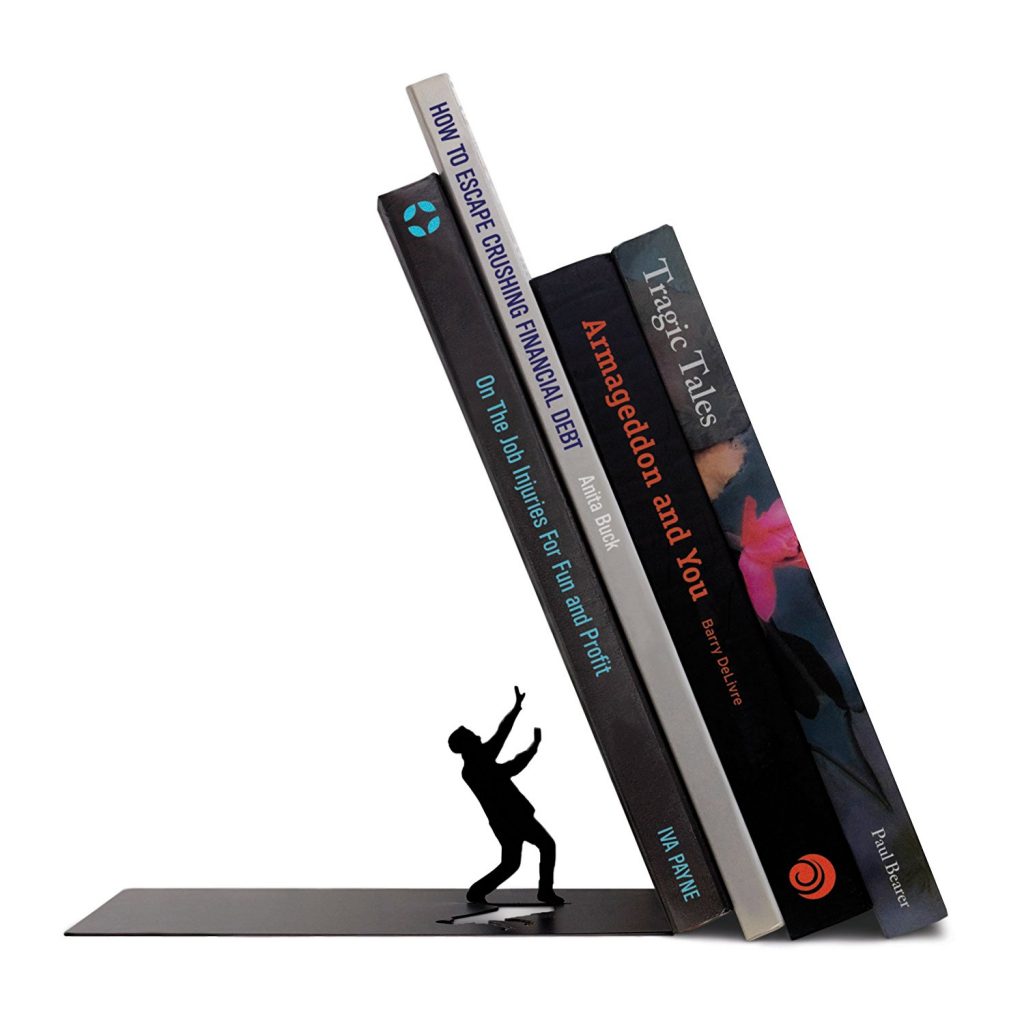 This simple but witty addition to both ends of your shelf will help keep your books from falling over.
Katana Bookend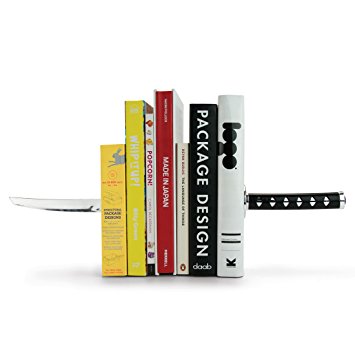 This funny bookend is perfect for keeping all those texts that created your sharp mind standing upright and perfect.
Dragon Bookend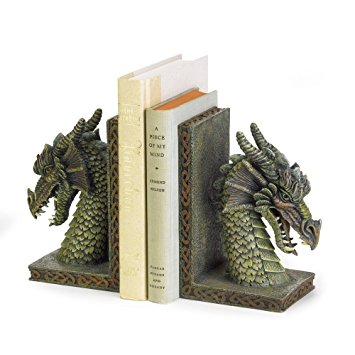 Now your knowledge will be kept safe by these ancient dragons. This is the perfect addition to your treasure-filled tomes in your grand library.
Dire Wolf Bookend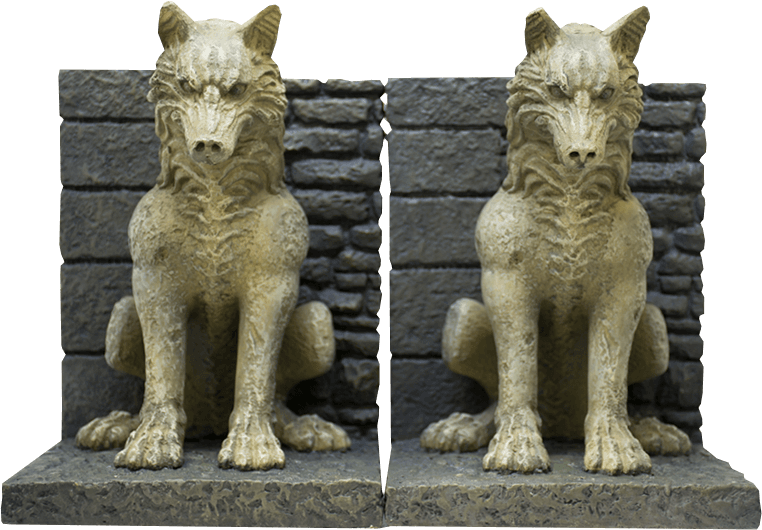 Ensure your books are carefully guarded with this Dire Wolf Bookend inspired by George R. R. Martin's epic series. If you are shopping for game of thrones gifts this is sure to be one on someone's list.
Arthurian Knight Bookends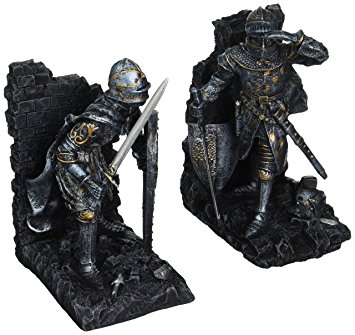 Perfect for holding a long and hefty set of epic fantasy books together.
Zombie Bookends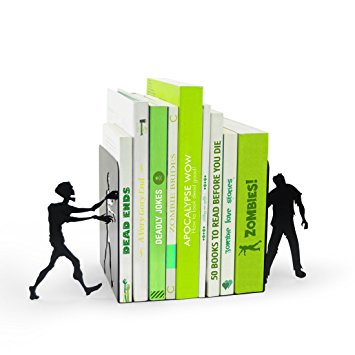 Excellent choice for organizing all those horror novels.
Iron Throne Bookend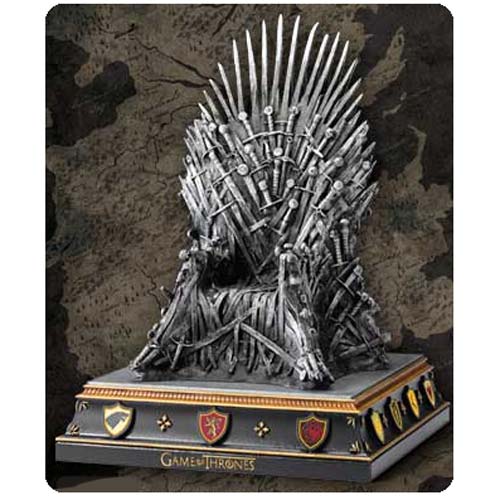 Decorated with all the sigils of your favorite plotting Houses, these decorative bookends are the perfect set for the plotting prince, princess, or pauper.
Ferris Wheel Noskid City Bookends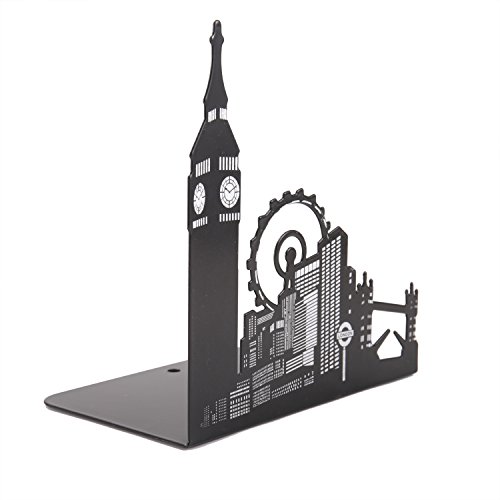 A great set of bookends for the urban reader who loves to travel (especially to London). View your favorite books between the looming city skylines of famous landmarks like Big Ben, the Tower Bridge, and the London Eye.
Owl Wonderland Bookends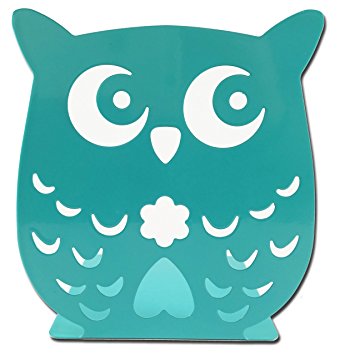 These are excellent for a shelf full of children's books. The charming, wise owls will watch over your youngest reader.
Helping Hand Bookend Set
Black & White Marble Bookends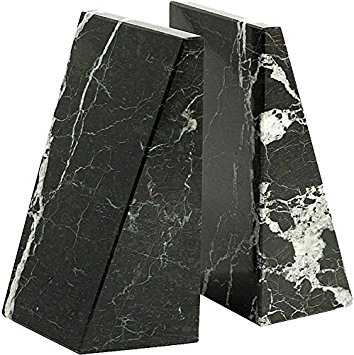 These slick, minimalist marble bookends are excellent for a modern library and a life that has eschewed all excess but still is overfull with dignity and worth.
Nautical Ship Bookends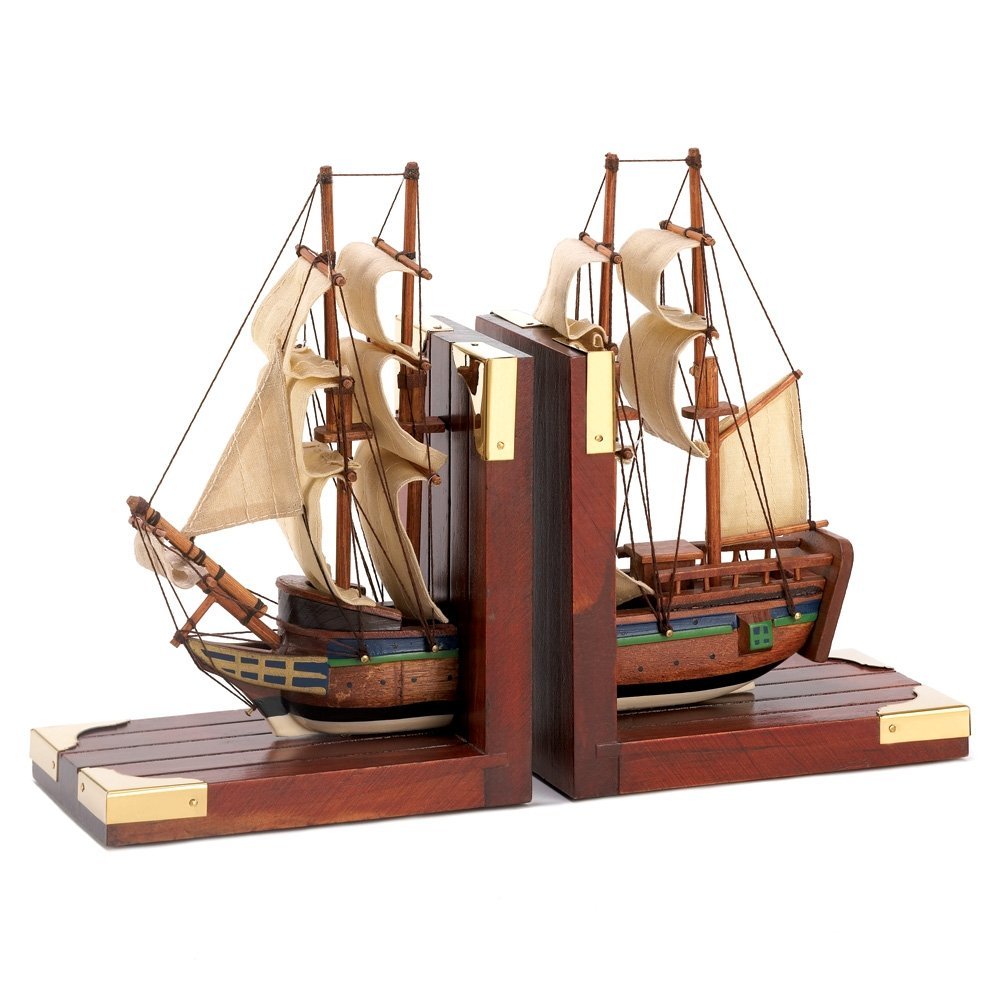 If you've ever set sail to cross the heaving, tumultuous seas of learning or if you just add a bit of nautical flare to your book shelf or desk these are an excellent choice.