Political intrigue, moral ambiguity, low magic, and a great dose of bloodshed and brutality all combined to create a stunning and indelible epic fantasy series. If you are looking for books like Game of Thrones to relive all the scheming in brothels and gardens, the anguishing cliff hangers, and the sudden shocking deaths of characters you thought were sacrosanct then behold!
These books from new and established authors have many of the same characteristics as George R. R. Martin's famous fantasy books, but they all also differ in unique and provocative ways.
Popular Right Now
| Black Leopard, Red Wolf | A Priory of the Orange Tree | The Prince of Thorns |
| --- | --- | --- |
| |   |   |
Black Leopard, Red Wolf by Marlon James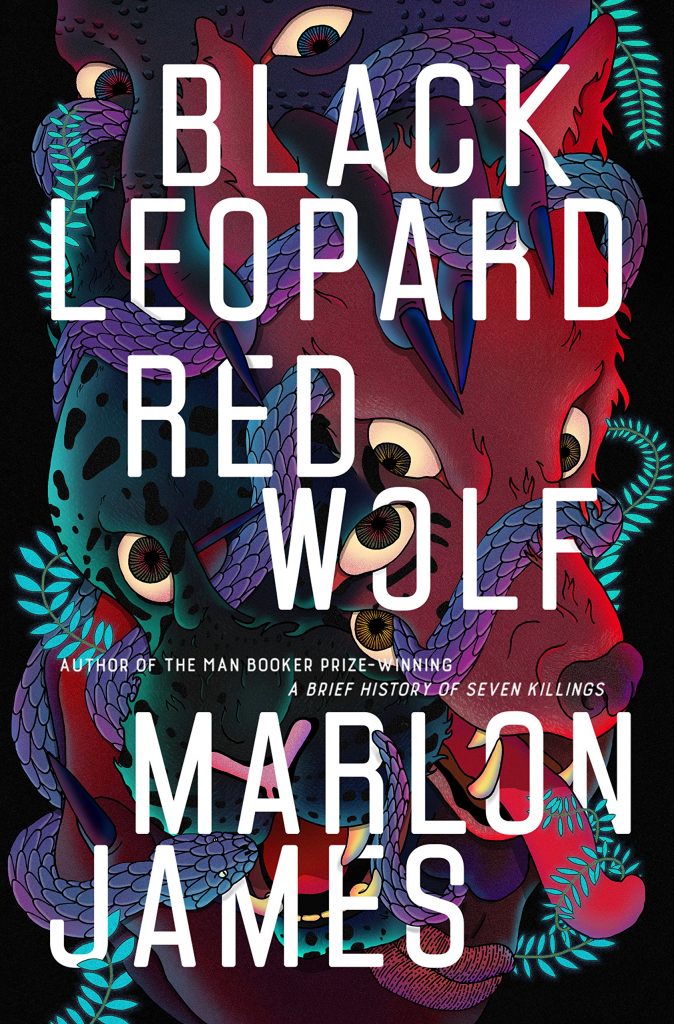 There has been a lot of buzz about this book, namely that it is like Game of Thrones set in Africa. Told from the point of view of Tracker (a character who can't remember his given name), Black Leopard Red Wolf introduces us to a whole host of terrifying creatures from vampires to a maniacal white scientist who has transformed himself into a mechanical spider as Tracker and a band of mercenaries try to find a missing child. Plenty of fighting with a lot of blood and guts spilling all over the earth, this is a book that will challenge your conception of fantasy as well as your stomach.
The Blade Itself by Joe Abercrombie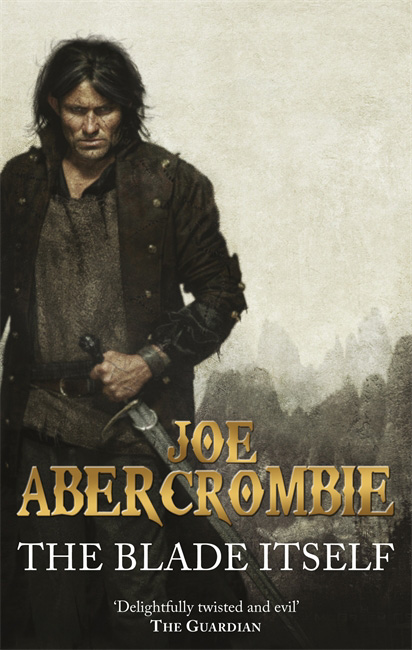 Definitely one of my favorite fantasy reads ever. This will appeal to those who enjoyed the dark, pessimistic nature of the world of Game of Thrones. The Blade Itself is overflowing with gritty humor, irony, and a world populated full of villains and anti-heroes who you can't help but root for.
Splatterism: The Tragic Recollections of a Minotaur Assailant by C. S. Hand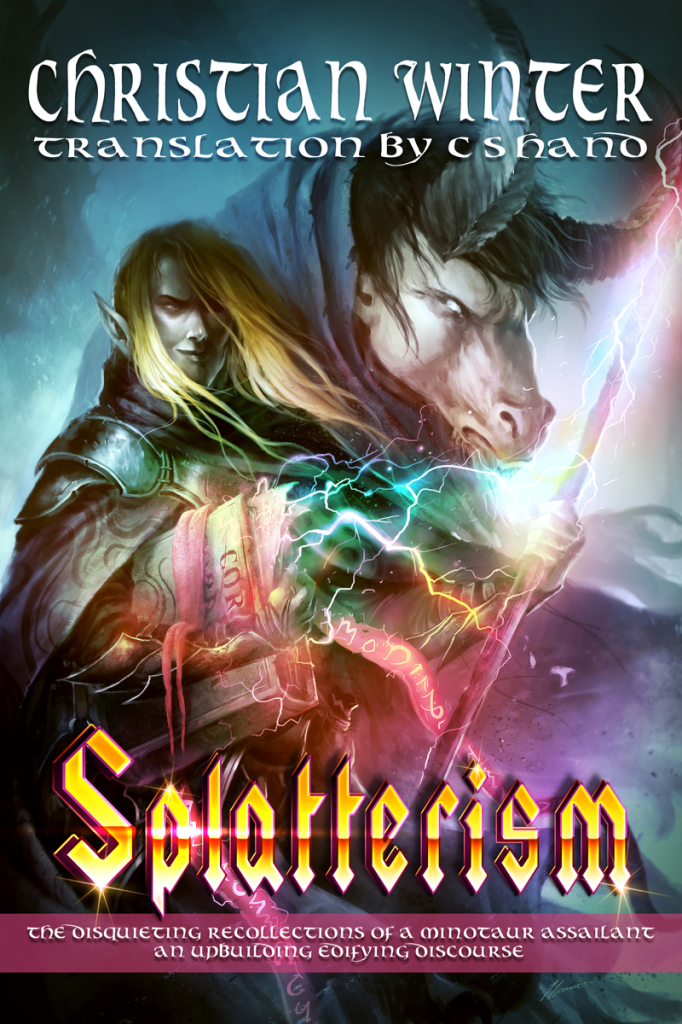 Meet Scammander and Evander. They're not trying to save the world—they're trying to destroy it!
When a suicidal assassin encounters a legendary mage who's forgotten his magic at the bottom of a bottomless well the duo embark on a journey that will lead to the destruction of the world and everything it holds dear.
All told, Splatterism is an ambitious, fun, poetic slasher full of swagger, philosophical puzzles, and clever verbal duels.
The Priory of the Orange Tree by Samantha Shannon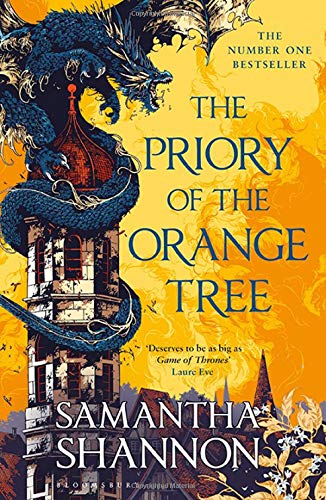 This book has been widely celebrated as a feminist Game of Thrones, and I think it definitely lives up to that hype. There are epic battles, plenty of palace intrigue, dragons and dragonriders, and sorcerers with dark and powerful magic all narrated from 4 distinct and deeply developed points of view. When the warring kingdoms of the East and the West learn that an ancient evil is stirring and that they might be powerless to stop it, they have to decide to continue to fight against each other or unite and fight an evil greater than anything they have done to each other in the past.
Prince of Thrones by Mark Lawrence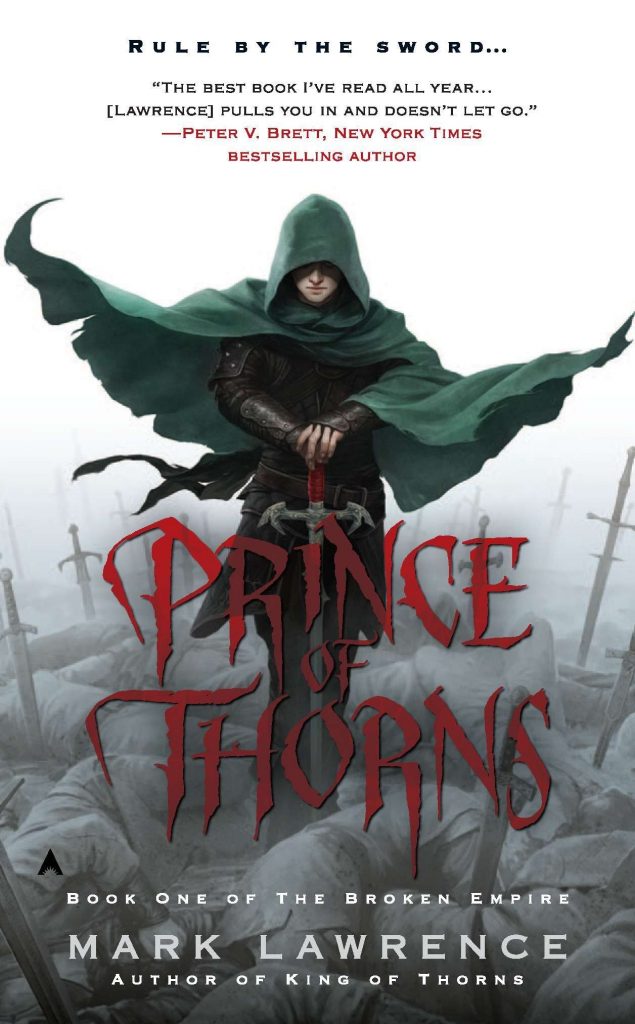 This is probably as close as it gets to Game of Thrones in terms of utter brutality and ruthlessness of both characters and the world as a whole. Jorg is kind of like King Geoffry, and Prince of Thorns chronicles his ambitious, calculated, and disturbing grasp for power after his mother and brother are horrifically slain and he is cast out.
The Steel Remains by Richard K. Morgan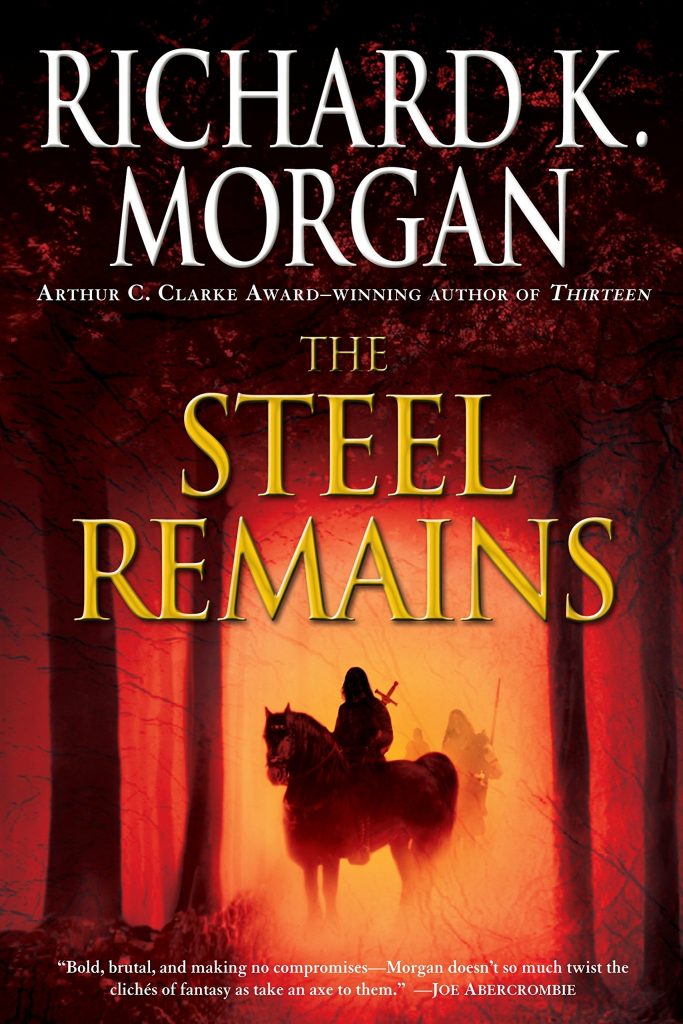 The Steel Remains follows a bitter, sarcastic mercenary as he aids his noble mother in search of a lost girl who was sold into slavery. It seems like a simple task for a fabled swordsman until he starts learning things like people who were supposed to be dead are walking the earth again—and eating other people.
The Poppy War by R. F. Kuang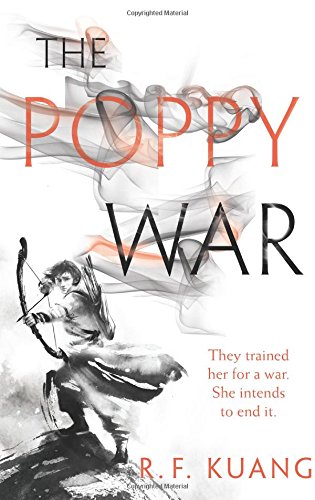 When a dark-skinned peasant girl from Rooster Province surprises everyone in the Empire by beating the test to attend the Sinegard (the most elite military school in the realm) it will change not only her fate but the fate of an entire Empire. Rin discovers ancient secrets about gods no one thought existed anymore and uncovers a sacred art that is so powerful only a few have ever been able to harness it. Rin's powers aren't the only thing growing however: across the Narrow Sea an old foe is readying itself for a third Poppy War—and this time there might not be any survivors.
Promise of Blood by Brian McClellan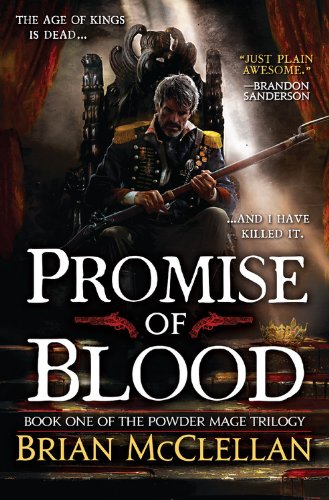 After the bloody overthrow of a king and the execution of opulent and corrupt aristocrats you would think there would be a time of peace and prosperity across the land. That's definitely what Field Marshal Tamas believed. Instead, war between 9 kingdoms erupts, infighting increases, and secret loyalists to the old rulers begin to make their moves to re-take the throne. Oh, and rumors emerge of gods walking the earth again which start to make those peasant prophecies about the end of the world a little more believable.
An Ember in the Ashes by Sabaa Tahir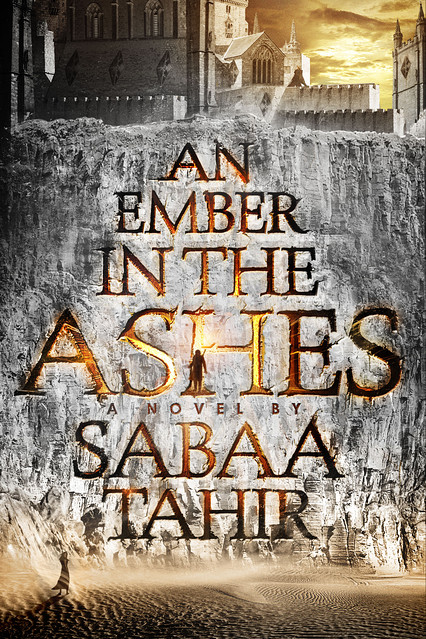 When Laia's brother is arrested for treason she approaches the Resistance for help—and in exchange they require her to attend the brutal Blackcliff military academy. There she meets Elias, a brilliant and charismatic soldier who is the favorite of the academy and golden son of the reigning Queen—and also there against his will. Soon the two realize that their wills could combine to change the fate of the Empire forever.
Red Rising by Pierce Brown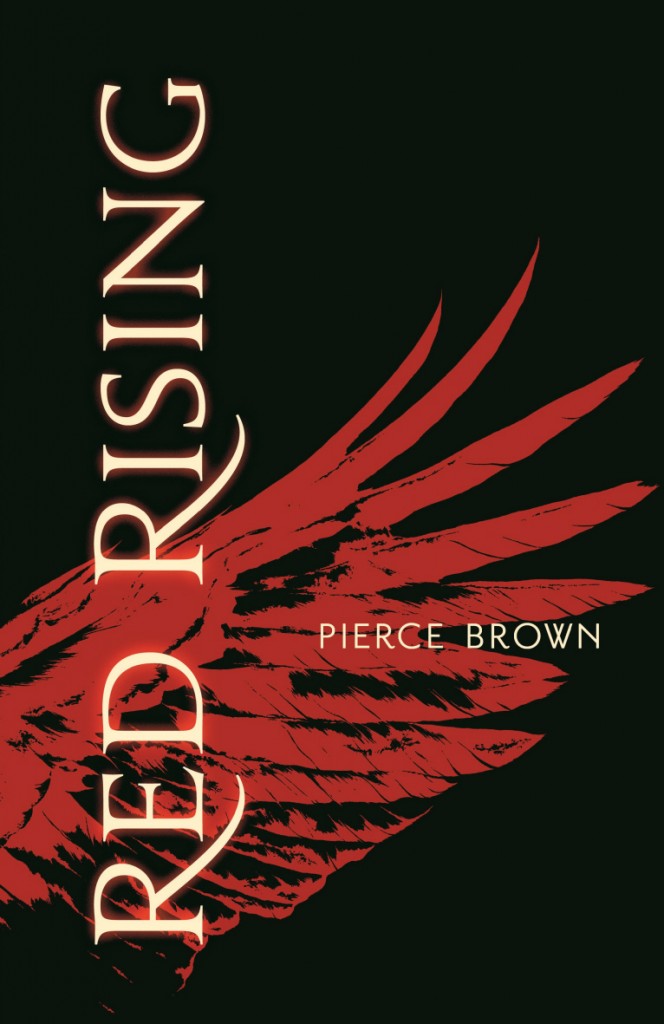 Hailed as a Game of Thrones in space, this will be a fun read if you are looking for a break from the traditional fantasy setting of Martin's medieval world. However, there are plenty of surprising plot twists, an abundance of snickering wit and devious innuendo, carnal indulgence, and of course no character is safe from a shocking death or a brutal fight that doesn't go as planned.
The Lies of Locke Lamora by Scott Lynch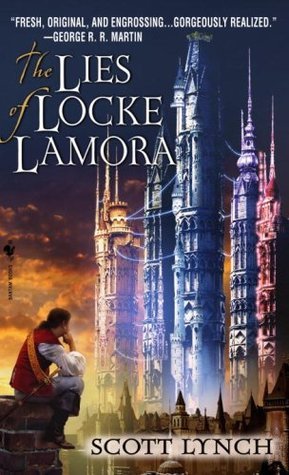 Often mentioned alongside Game of Thrones for its gritty world and characters with broken moral compasses, Scott Lynch's The Lies of Locke Lamora is a great fantasy world reminiscent of Renaissance Italy with low magic and lots of scheming and plotting. This is a fast read with lots of wit and clever exchanges on each page.
The Darkness that Comes Before by R. Scott Baker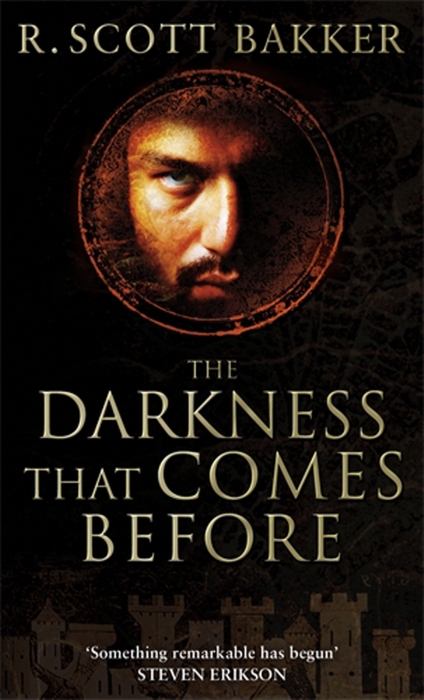 Many centuries ago the ruling family was wiped out and the world was nearly destroyed by a coterie of dark wizards known as The Consult. But a charismatic philosopher-warrior who is also the last living descendant of the royal blood line has returned, and Anasurimbor Khellus has anything but forgiveness on his mind.
Mistborn by Brandon Sanderson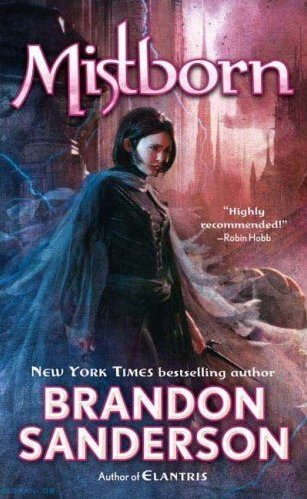 Set in a world where evil triumphed over good, this is a unique take on epic fantasy that sets bad guys against worse guys. Trapped in the depths of a hellish prison, a beaten and scarred thief named Kelsier assembles a band of nefarious criminals and mages but even then their plan seems like a hopeless folly rather than the heist of a master rogue. It's not until Kel meets Vin–an orphan with incredible abilities and absolutely zero trust for anyone–that he realizes they just might have a chance. If she doesn't betray him.