If you are looking for Game of Thrones gifts for your favorite Westeros fan there are tons of excellent choices ranging from mugs and Game of Thrones apparel and clothing like t-shirts and hoodies to board games and even action figures.
While there are literally thousands of different items I've picked some of the gifts that are sure to be a hit with your favorite geek.
Leather Bound Game of Thrones Books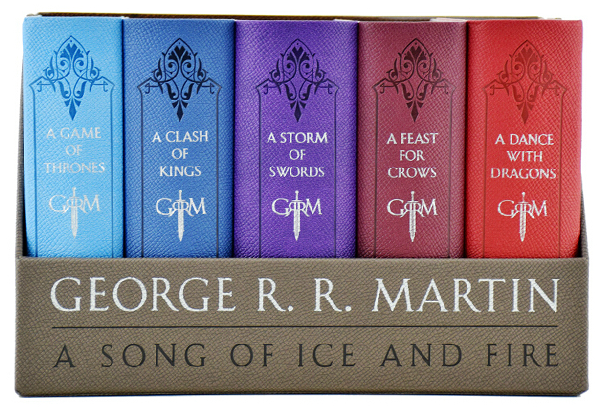 Know someone who loves HBO's Game of Thrones show but hasn't read the books?
Introduce them to one of the greatest series of epic fantasy books ever written—and do it right.
With this set of leather bound tomes, your favorite geek will devour and understand the true and awesome power of George R R Martin's gritty storytelling style.
Price: $42.88
Dragon Egg Cookie Jar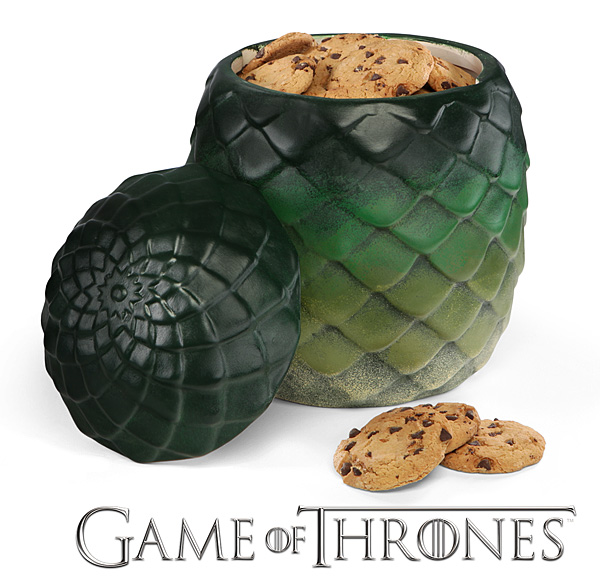 Yes this is real and yes any Game of Thrones geek is going to absolutely love this gift.
Price: $43.14
Complete Game of Thrones TV Series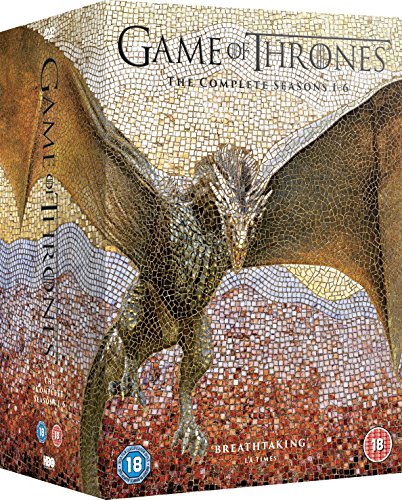 You know you aren't going to only watch this incredible series just once. You know you're going to watch it hundreds and hundreds of times.
Just as importantly, look at the brilliant cover art! A mosaic of a dragon? Add to cart. Now.
Price: $167.99
Game of Thrones Dire Wolf Bookends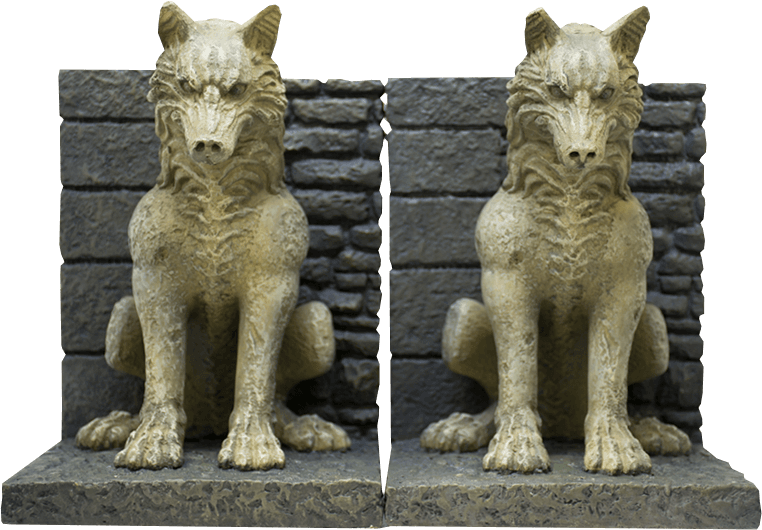 I think this is probably one of my favorite Game of Thrones gifts out of all the really incredible items here. If your fan is a big reader they will love you forever when you give them the ability to store their ancient and hallowed tomes with dignity.
Price: $74.99
Weirwood Snow Globe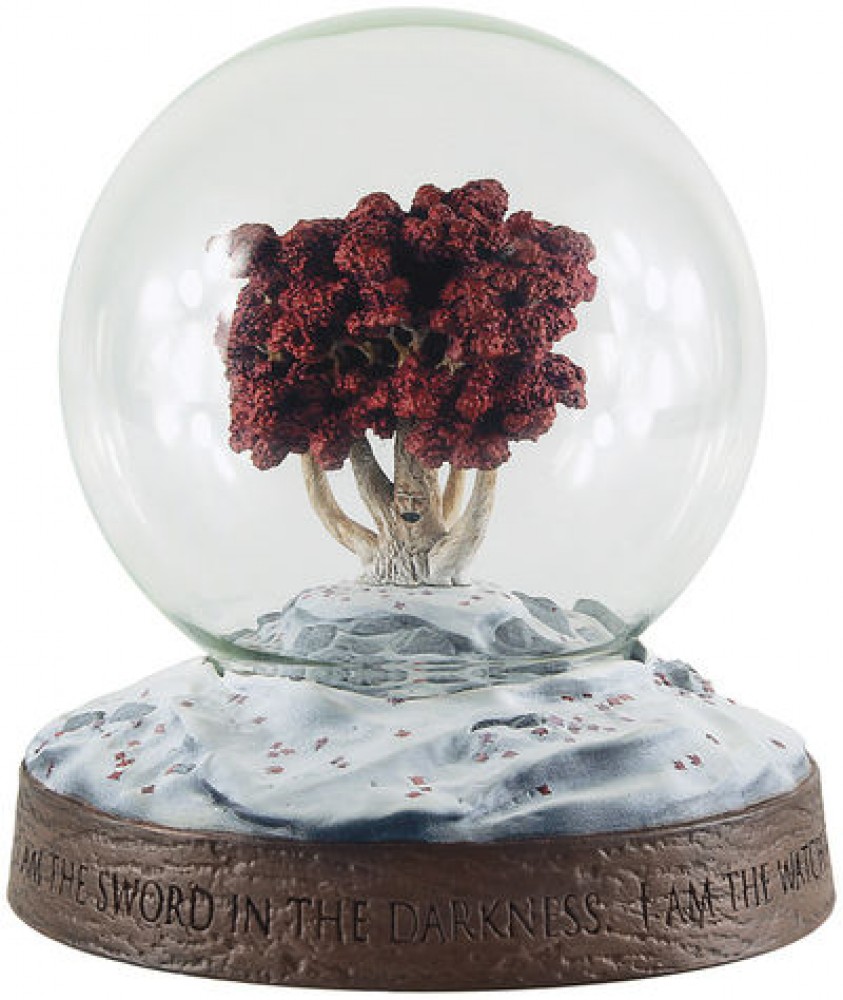 I really like this because I love magical elder trees. Chances are your favorite GoT fan does as well. It will make the perfect desk decoration to add a subtle enchantment to any desk or table in any room.
Get it soon since there are only 1,000 that have been made and its very unlikely that they are going to make more of these!
Price: $99.99
Inside HBO's Game of Thrones
CTA: Get Inside HBO's Game of Thrones
This is a handsome and richly detailed leather binding giving you an insiders look into the first two incredible seasons of the hit series.
Price: $23.99
I Drink and I Know Things Shirt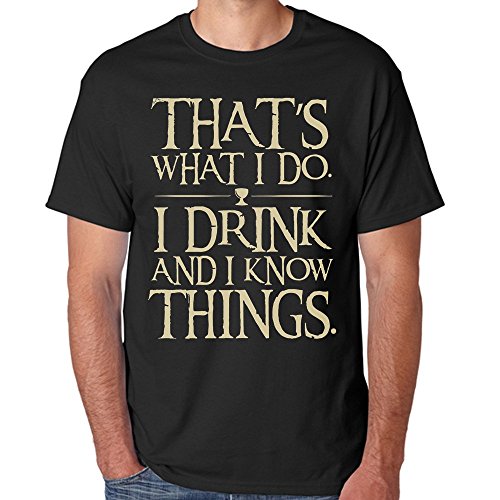 Every Game of Thrones fan knows the phrase "You know nothing, Jon Snow." Now fans of Tyrion Lannister can relish this pithy saying all day long in this clever t-shirt.
Price: $7.95
Game of Thrones Coloring Book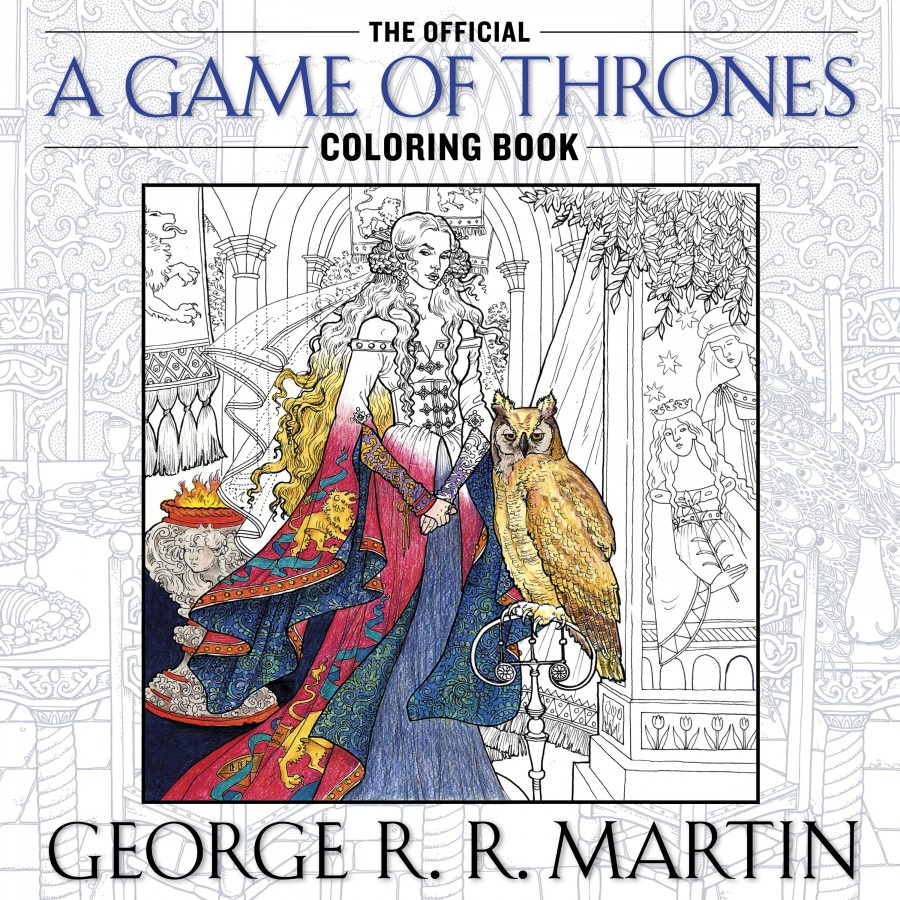 This is the perfect gift for anyone who loves HBO's Game of Thrones or George R R Martin's A Song of Ice and Fire.
Boasting an impressive selection of drawings from world-renowned illustrators your Westeros enthusiast will revel in coloring the glorious house insignias, secret gardens, towering castles, and of course gleaming swords and armor.
Price: $13.33
Funko POP Daenerys Targaryen Figure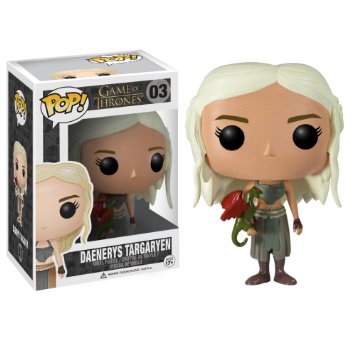 Best gift for the ambitious Game of Thrones fan in your life.
Price: $7.99
Funko Pop Ghost Figure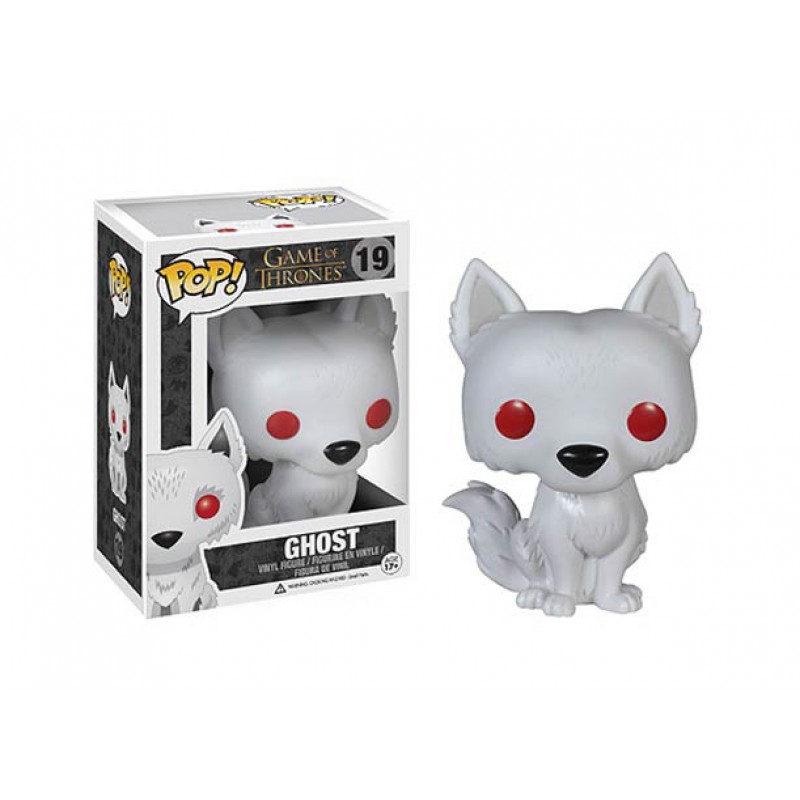 This direwolf has adorable blood red eyes!
Sit him next to your favorite snack while you and your friends are galloping through your next GoT marathon
Price: $9.25
Funko Pop White Walker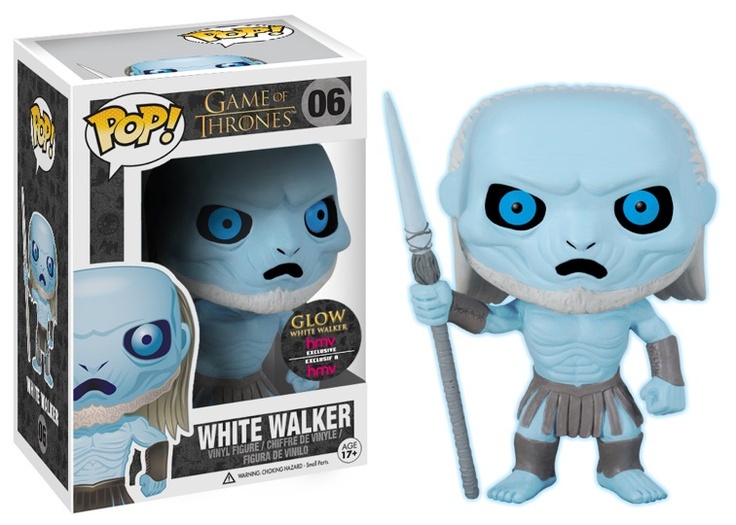 This little guy is fierce. His head even spins. The White Walker action figure is perfect for scaring unwanted siblings away or worse loathed coworkers who you haven't eliminated yet.
Price:$8.95
Large Game of Thrones Drinking Horn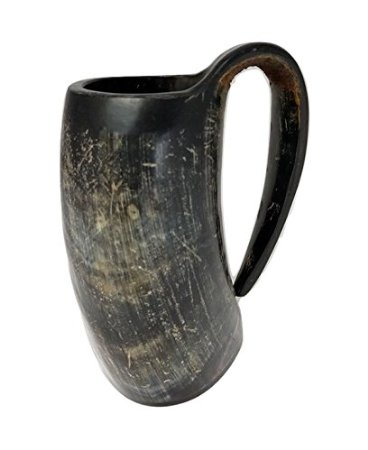 For those winter nights or spring feasts where potent ale in large quantities is necessary, this great drinking horn inspired by the Game of Thrones television show is a must have.
Price: $38.99
Stark "Winter is Coming" Coffee Mug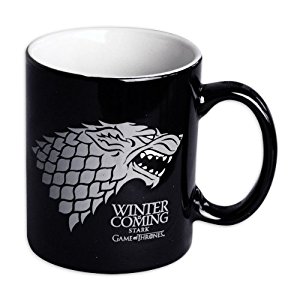 For Stark loyalists this coffee mug is a must. This is the easiest Game of Thrones gift to please any Westeros fan.
Price:$9.87
Game of Thrones Heat Sensitive Mug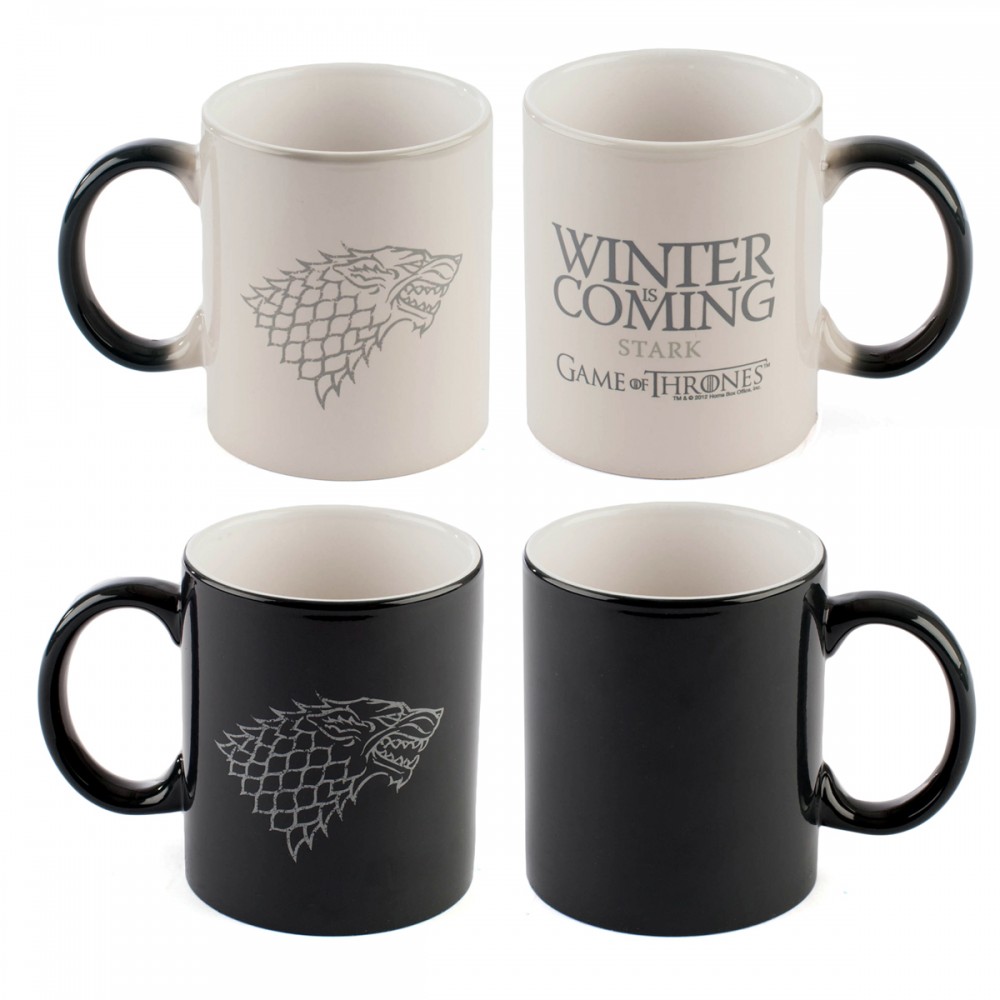 The mug is black when cold and then turns a perfect shade of white to reveal the harrowing message that winter is coming. The direwolf looks dreadful no matter what color the mug is!
Price: $19.90
Game of Thrones Ceramic Stein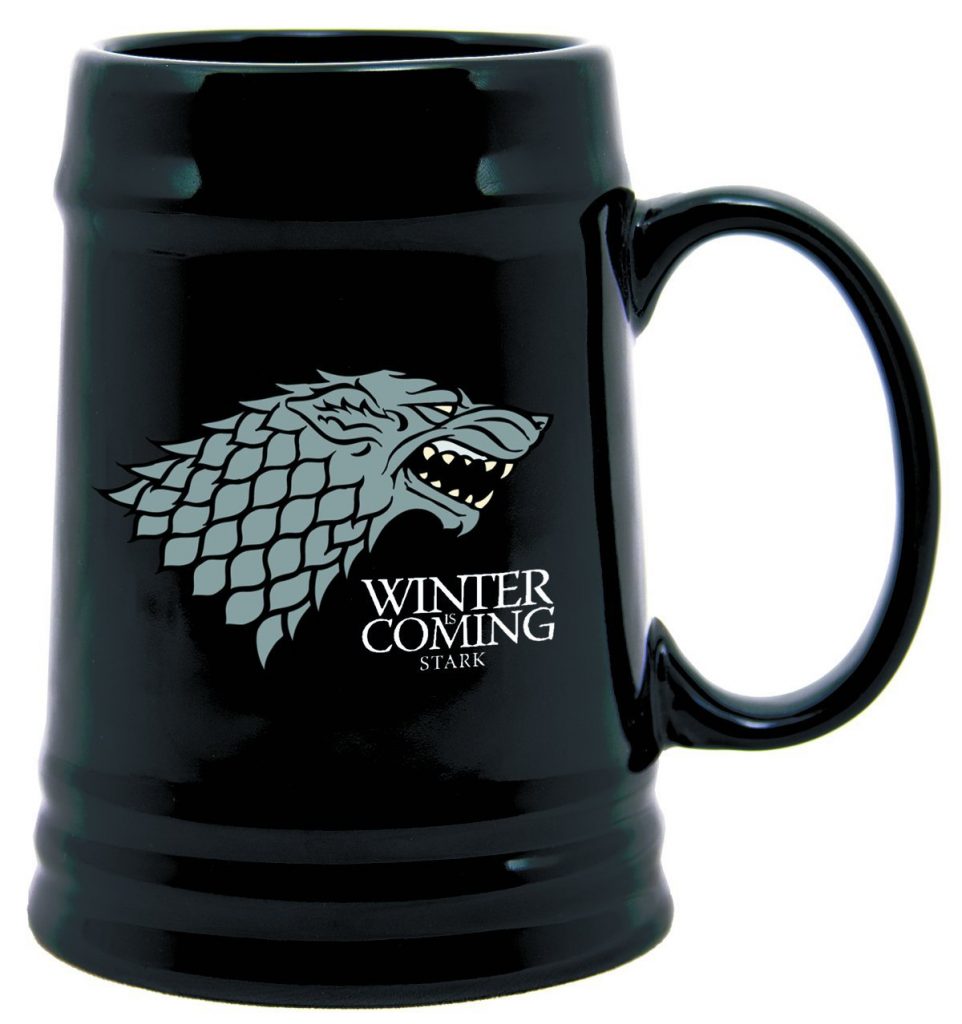 Grab this for yourself and a friend and see how many ales you can throw back during each show with this sturdy officially licensed Game of Thrones stein. Better yet grab one for each hand.
Price: $19.99
Hand of the King Bottle Opener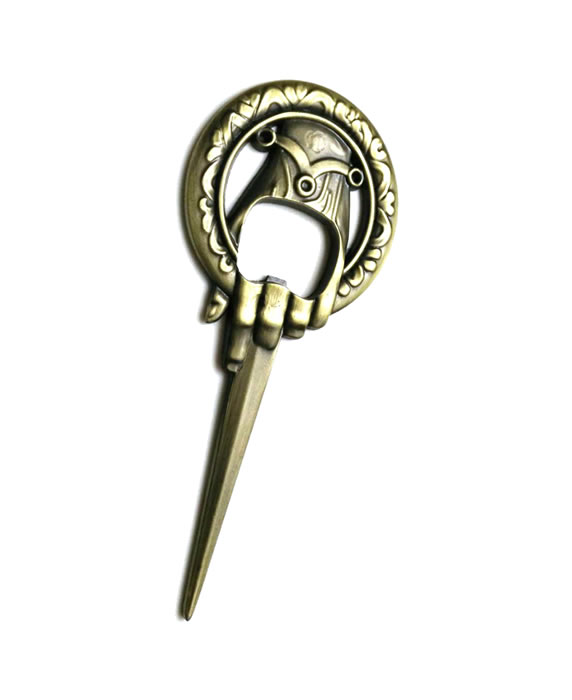 A good bottle opener is actually very hard to find. A clever one is nearly impossible.
This Game of Thrones inspired Hand of the King bottle opener will no doubt open many fun conversations at your next series viewing party.
Price:$14.99
Game of Thrones House Sigil Coaster Set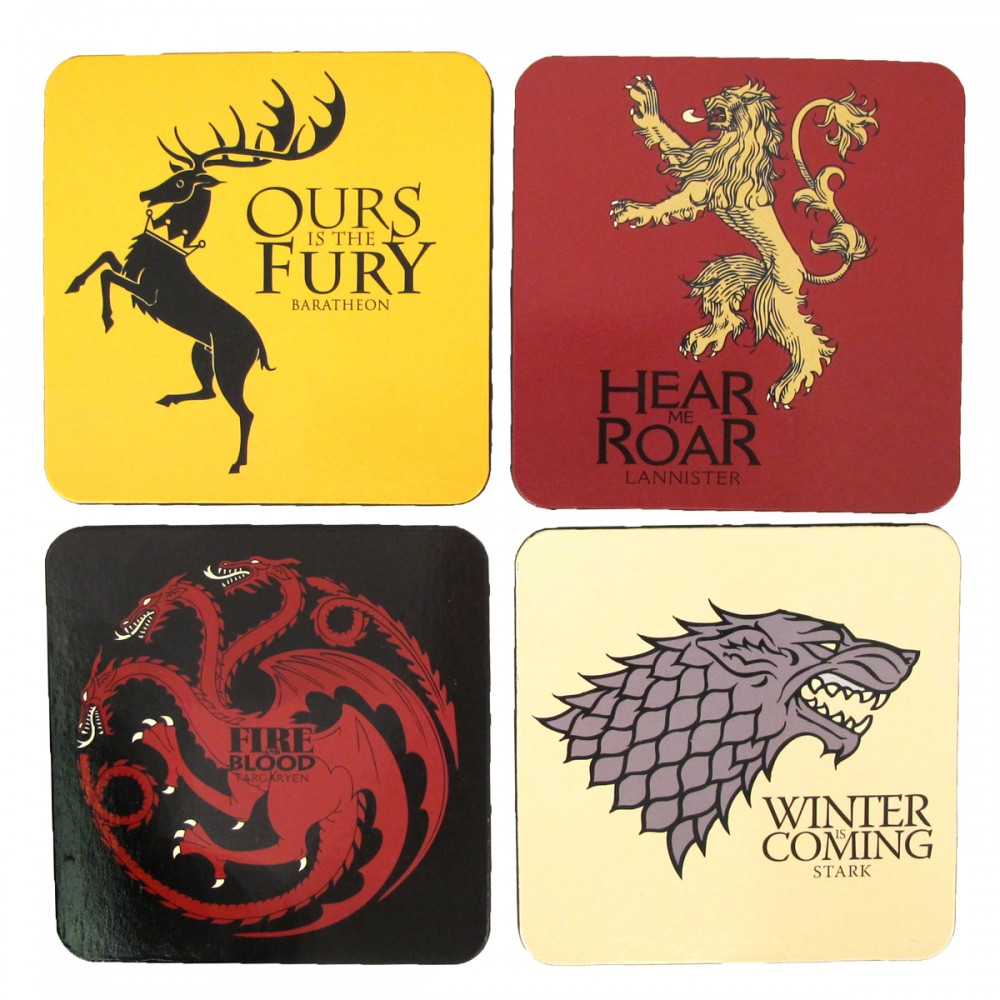 If you've already got your ale horns and Game of Thrones mugs you need to get these coasters before your next grand banquet.
Price:$9.35
Winter is Coming T-Shirt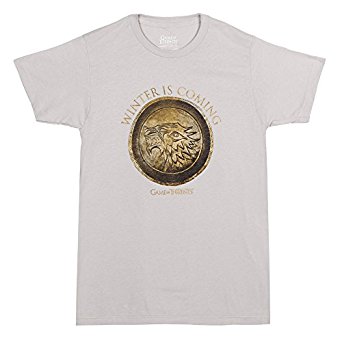 Get your fan a t-shirt that has the most famous and foreboding phrase that delights the ears of everyone who loves Game of Thrones.
Price: $9.99
Game of Thrones Monopoly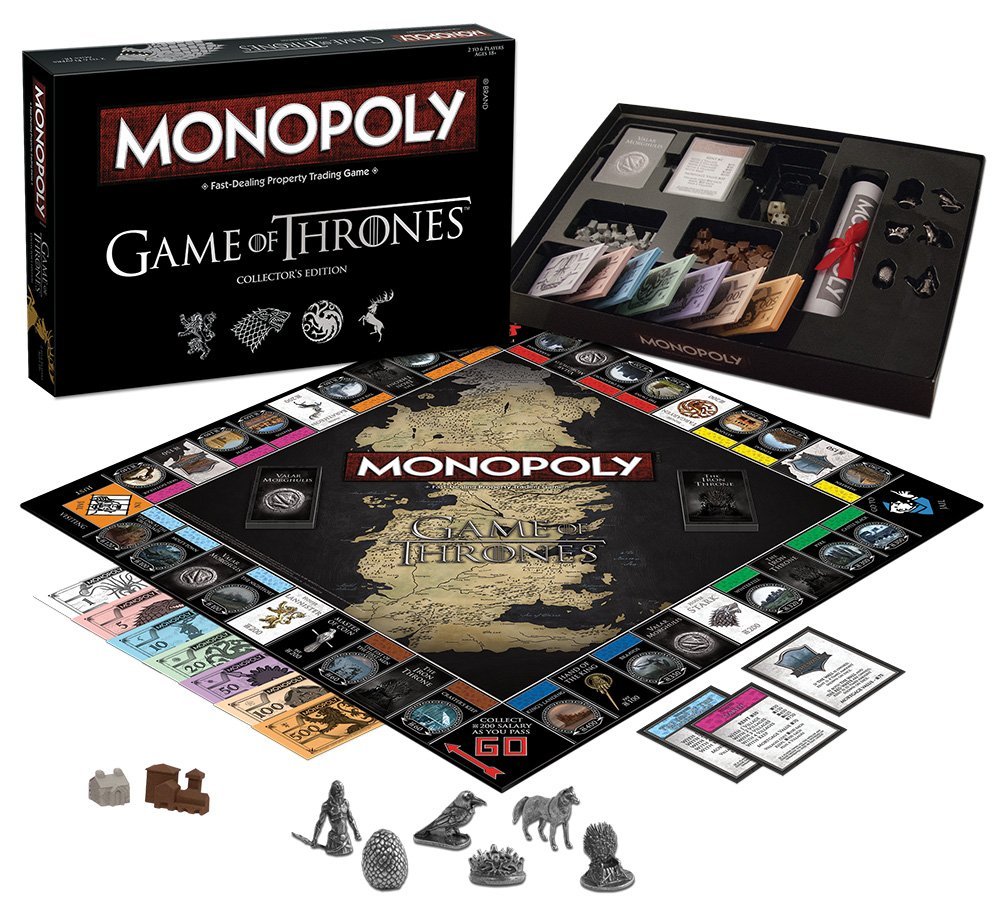 If you and your fellow Game of Thrones fans love Monopoly then getting this is a no-brainer. Even if you don't enjoy Monopoly, then getting this should still be high on your list since it makes Monopoly GREAT.
Here's why:
The money has the house insignias on it
You can play as the three eyed raven, a direwolf, a dragon egg, the Iron Throne, or a White Walker
You can own Winterfell
Price:$ 44.35
A Feast of Ice and Fire: Game of Thrones Cook Book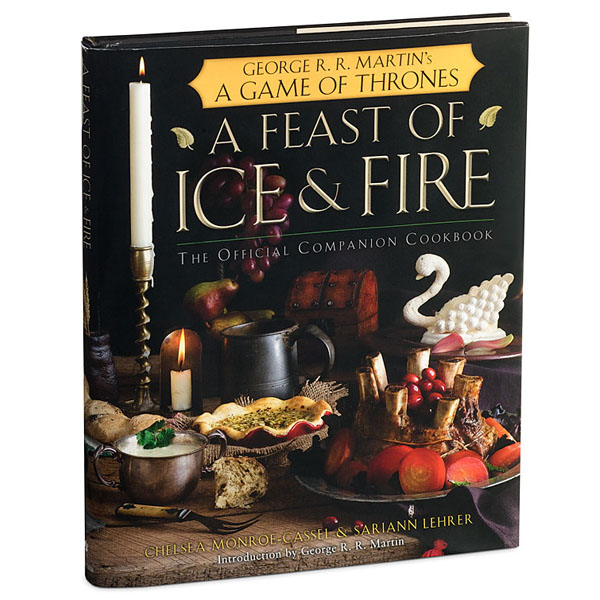 I generally try not to eat whenever I'm watching Game of Thrones.
But I can't say I wouldn't mind sampling some of the juicy and delicious feasts (as long as I always knew where the exits were and had sufficiently bribed all the guards).
Well thanks to Chelsea Monroe-Cassel and George R R Martin himself, we all now have the chance to safely enjoy as many Game of Thrones themed foods for all our Game of Thrones-themed parties.
Price: $23.79
The World of Ice and Fire: Untold History of Westeros and the Game of Thrones
Price:$ 29.99
Game of Thrones Clue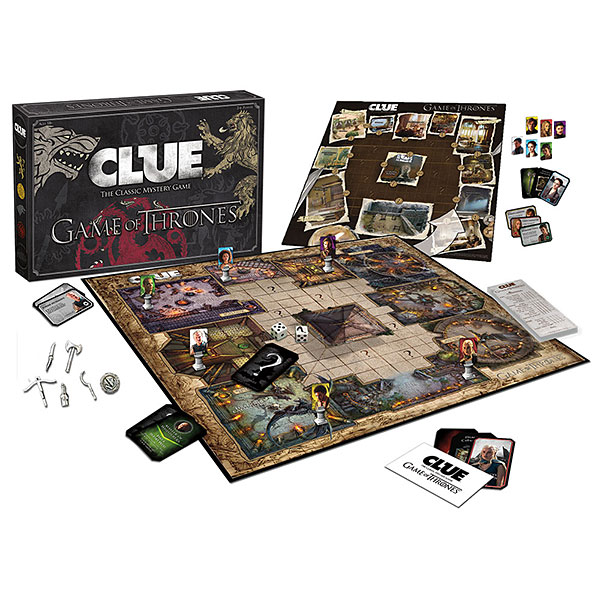 If there was any game essentially tailor made for Game of Thrones, it's Clue.
Unravel the plot of who was responsible for a sinister murder in either the Red Keep or Meereen as one of twelve iconic characters from HBO's hit show.
Price: $37.40
Risk: Game of Thrones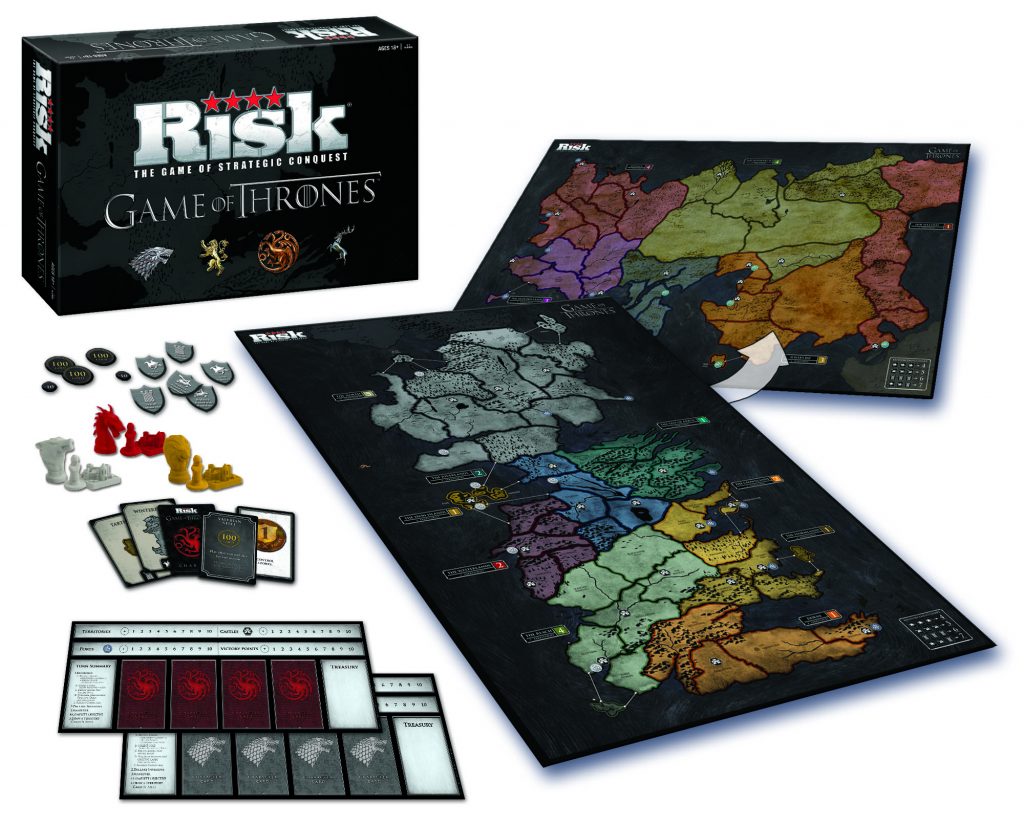 If your group of Game of Thrones addicts loves board games, this is one of the best gifts you could all get for yourselves.
Risk: Game of Thrones has 3 unique and thrilling ways to play:
Skirmish
Dominion
World at War
Price:$59.97
Game of Thrones Playing Cards
Bring some grit and glory to your next card game whether it be war or poker with this set of Game of Thrones playing cards. This deck features all your favorites like Tryion Lannister, Ned Stark, and Daenerys Targaryen.
Price: $5.99
Game of Thrones Salt and Pepper Shaker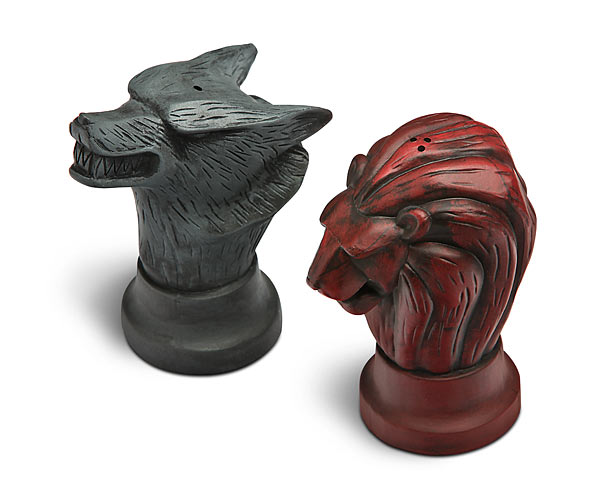 What would be a better companion piece to the cookbook than Stark and Lannister salt and pepper shakers?
Price: $19.99
Game of Thrones Stocking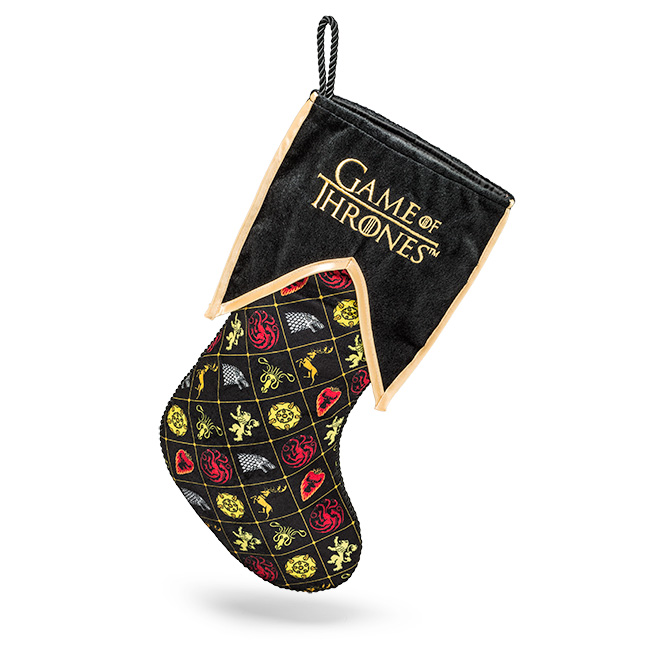 If you are planning a Game of Thrones holiday (hopefully without all the bloodshed) this is the perfect piece to stash some great gifts in.
Price: $15.93
Night King Action Figure
This fierce and awesome Game of Thrones action figure makes a great addition along with the dire wolf and the White walker.
Price: $8.95
Targaryen Family Banner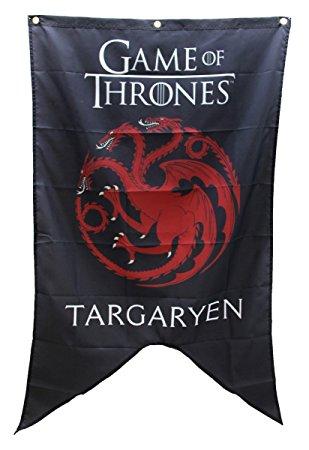 Declare your allegiance by hanging this in your room or office. Better yet, get one for every room. Measuring 30 x 50 this is a worthy addition regardless of where you decide to hang it.
Goes perfect with a severed head.
Price: $11.21
Stark Family Banner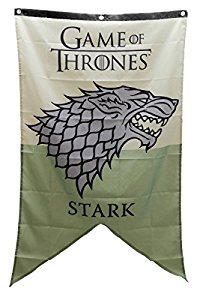 Live in a house divided between Stark, Lannister, and Targaryen? Get a few of these banners for your Stark fans so they can claim rooms.
Price: $12.13
Map of Westeros Poster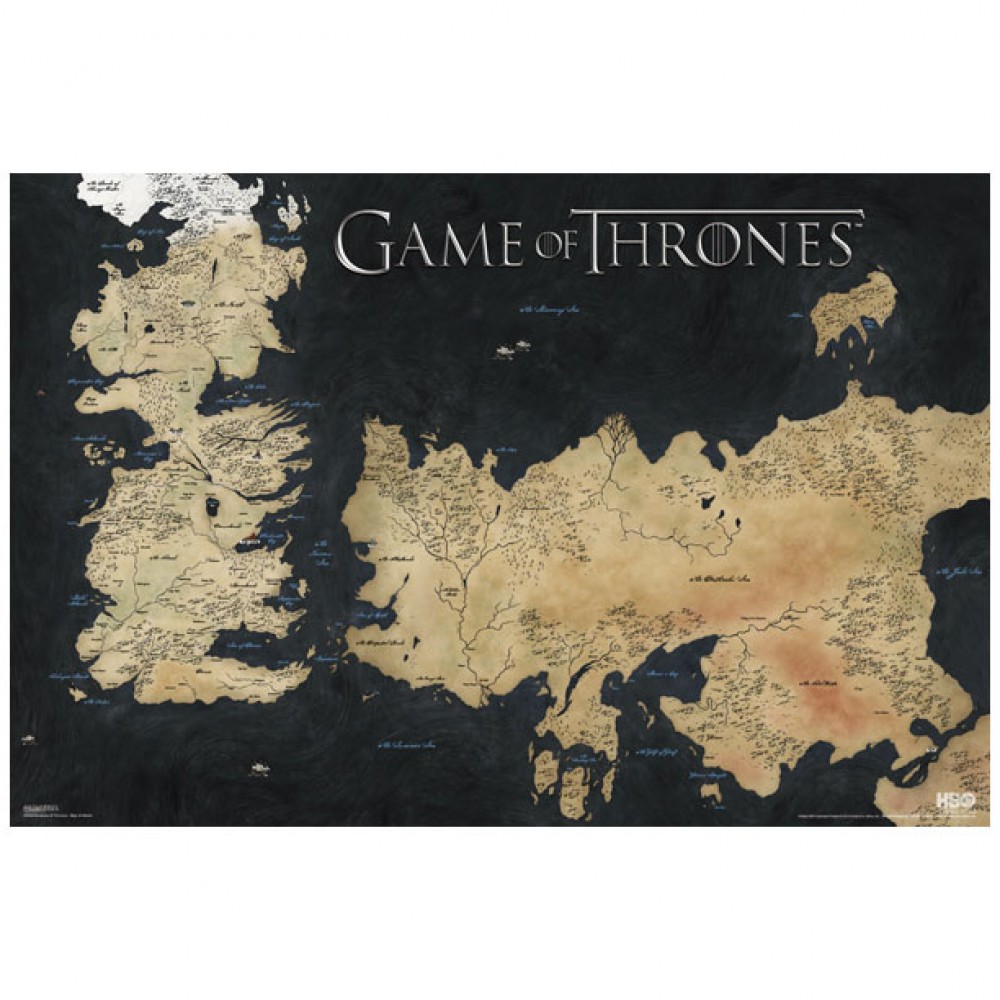 Behold the vast, storied lands of Westeros with this gorgeous map.
Price: $5.40
Funko POP Game of Thrones Jon Snow Figure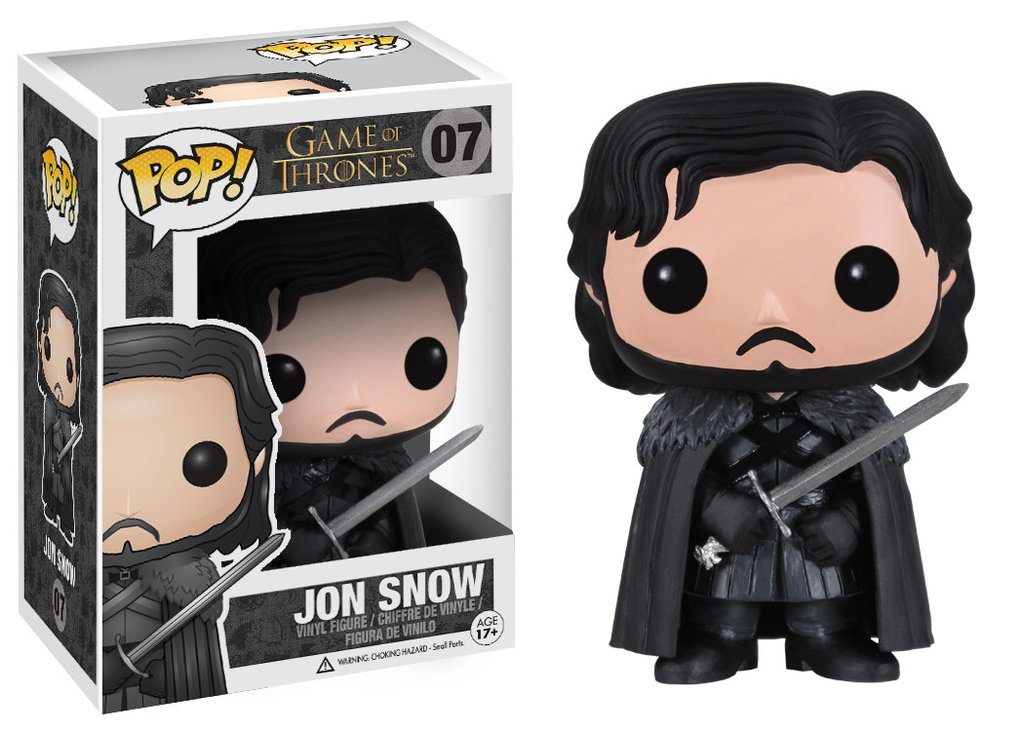 Let's face it.
If you are looking at Game of Thrones merchandise, there is going to be a lot of Jon Snow stuff.
Wrap this in a cool Stark "You Know Nothing, Jon Snow" t-shirt and you'll have one happy geek this holiday season.
Price:$ 7.75
Game of Thrones Iron Throne Bookend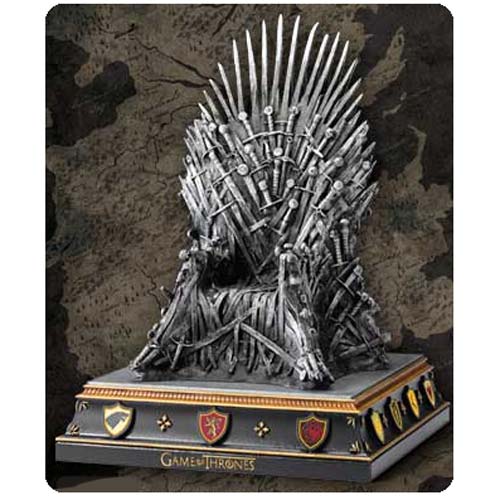 Another great set of bookends inspired by the Song of Fire and Ice. Help your favorite geek prop up their books with these terrifying Iron Throne bookends.
Price: $65.00
So Which Are You Going to Get?
Whether your favorite geek is a Stark or Lannister they will relish any of these Game of Thrones gifts. Whether you are setting up for a Game of Thrones theme party or doing some birthday or holiday shopping you've now seen the best and most reviewed merchandise the Internet has to offer.