With so many different brands making candles these days, I'm always shocked at how difficult it is to find anything good. It's actually nearly overwhelming. Everyone has a scent you want to try.
This is doubly true when looking for man candles.
So in order to find the best we'll go on a tour of masculine scents ranging from earthy to woody to the kind of worn in leather that goes perfect with a motorcycle or a tuxedo and cocktail after midnight. No matter what personal style you have, you can be assured you will find the best and most unique candles for men here.
Botanica de Havana by Archipelago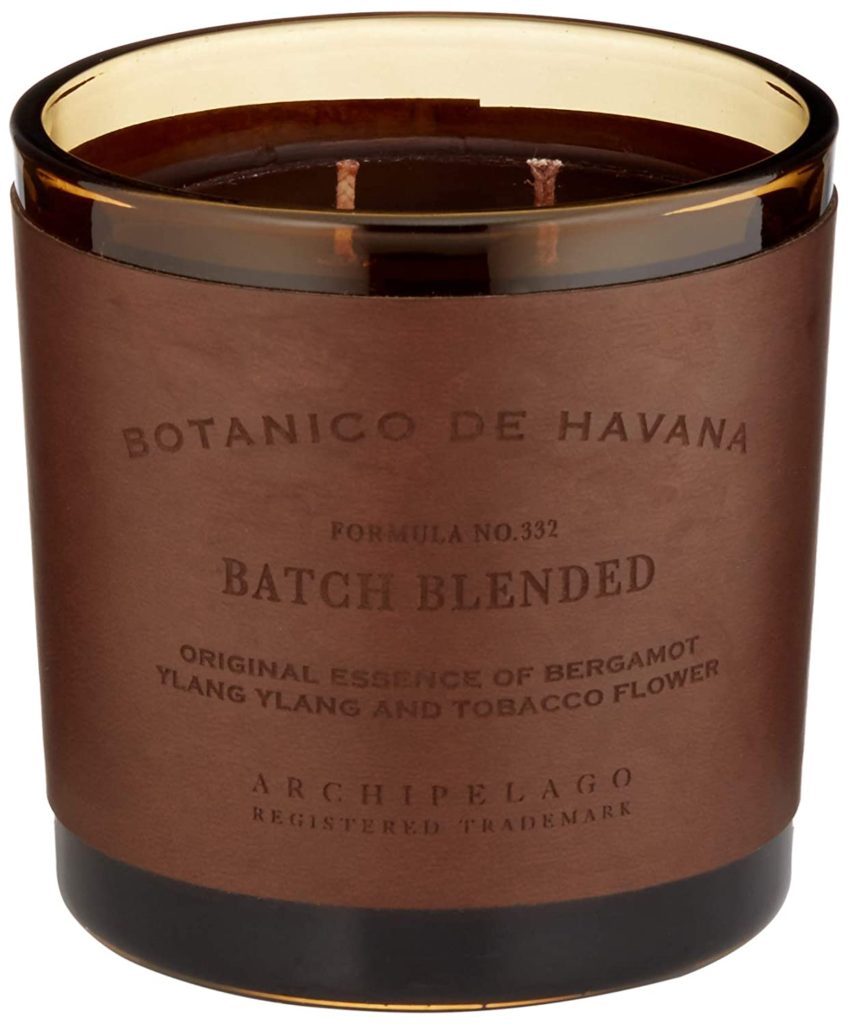 The Botanica de Havana candle comes in the perfectly masculine dark amber jar: wrapped in a suave brown leather with embossing it creates that hard to obtain vibe of island idleness and unique Latin swagger. Citrusy notes of pineapple and crisp bergamot tango with coffee beans and fat tobacco leaves to create a distinct and unforgettable scent. Botanica de Havana is the easiest way to add coolness to your lair.
WoodWick Redwood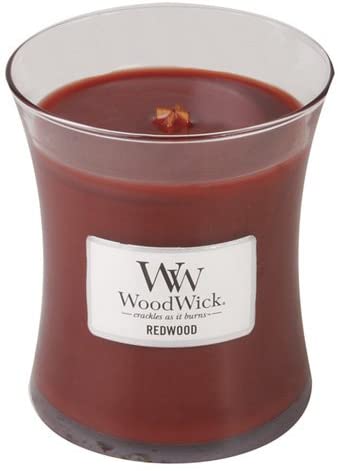 A hugely popular man candle, the WoodWick Redwood arrives in an earthy crimson hue that immediately whisks you away to the legendary forest of strong, massive trees. The folks at WoodWick have seen to it that your nostrils will soon follow: burning the candle unfurls rich redwood bark, sweet sandalwood, and warm amber notes. The natural wooden wick helps create a magical pop of a campfire without leaving your home.
Manly Indulgence Black Tuxedo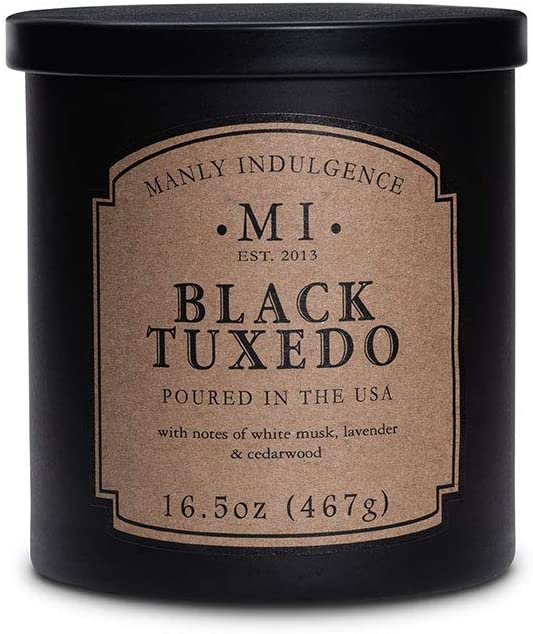 The folks at Manly Indulgence are to be commended for their vimmy names. I could spend hours reveling in the sumptuous names of each one of their impeccable candles. Black Tuxedo is everything you would expect from a candle with this name: sleek, sophisticated, and a little stiff just like an Yves Saint Laurent tuxedo right as you open the first champagne of the evening.
Burn Time: 60 hours
Baxter of California Wood Ash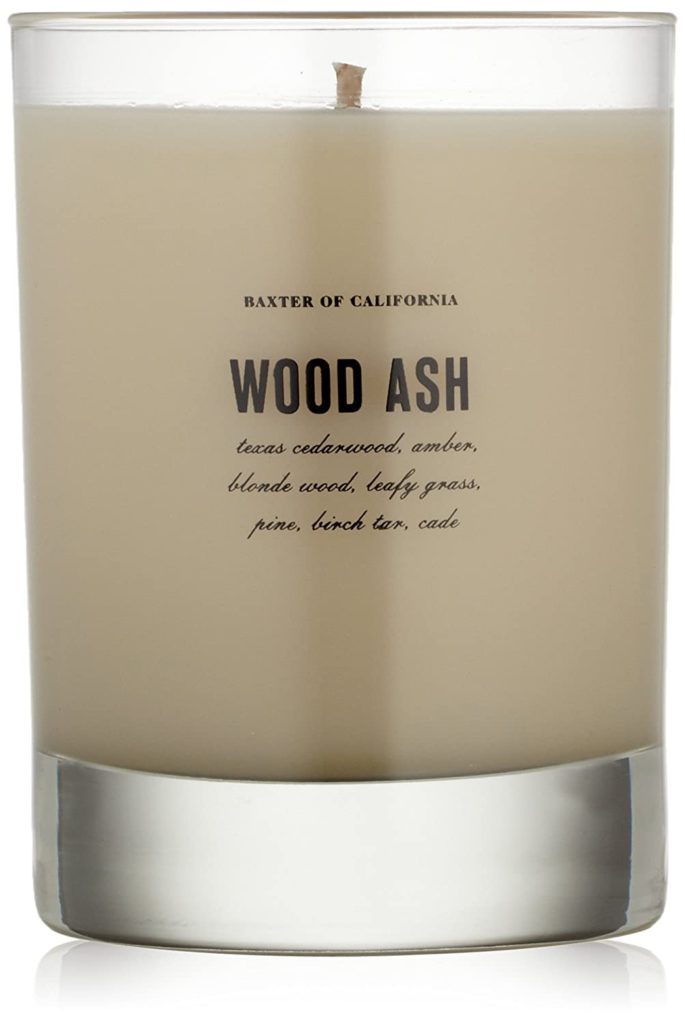 Baxter of California's Wood Ash captures the cold, crisp air of mountain forests and freshly scattered campfire embers. Perfect for the adventurer who enjoys flannel and night skies full of stars and dreams. This is one of three distinct scents created to bring the essence of desert valleys, ancient forests, and clear beaches into your home.
Burn Time: 80 hours
Archipelago Bergamot Tobacco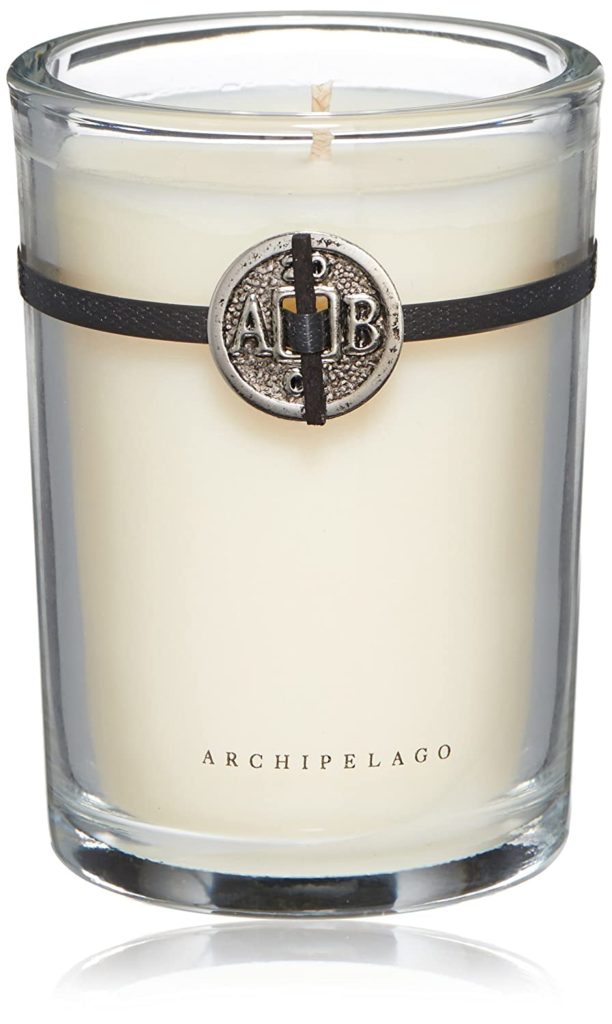 Crisp and earthy, Archipelago Bergamot Tobacco is a complex candle for a complex man – one who is comfortable with paradoxes and riddles and perhaps enjoys a walk through lemon groves near Italian lakes as much as he does a night downtown with a new expensive cocktail.
Candle Theory Cozy Lounge Set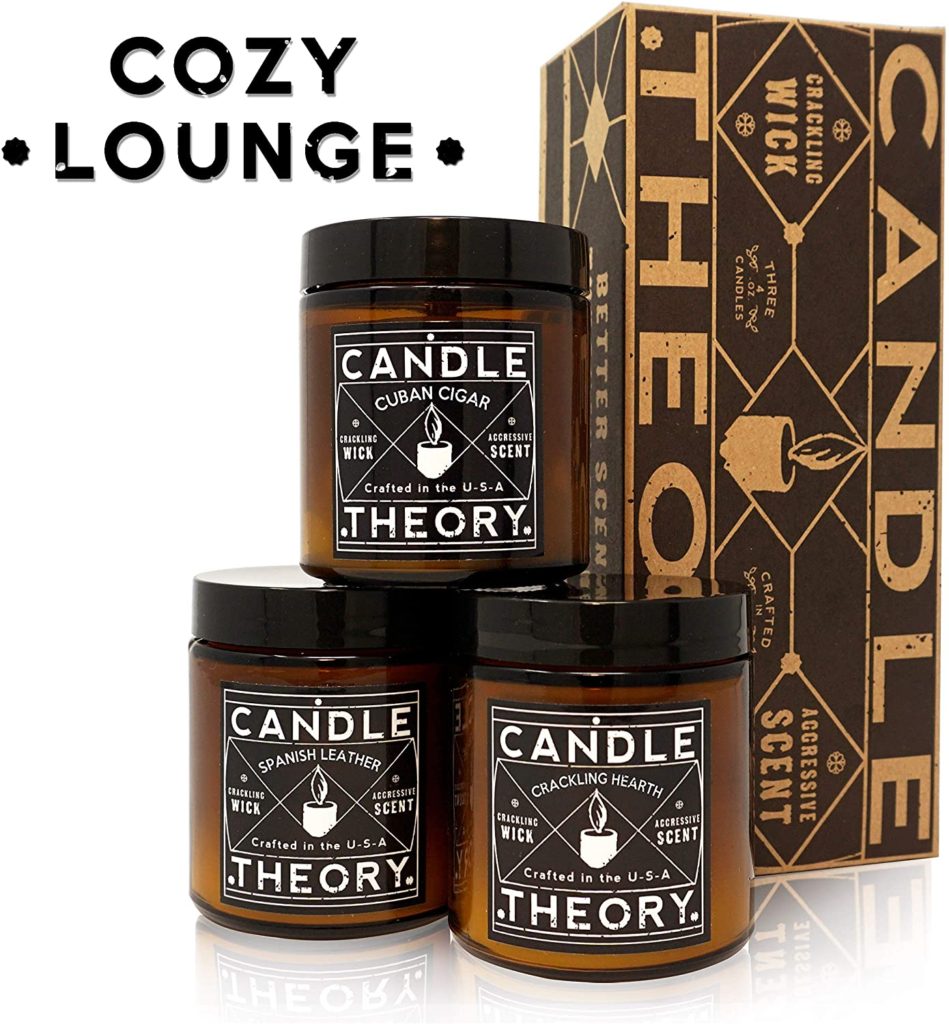 Candle Theory has done us all a favor with what amounts to an essential starter kit for manly scented candles, bringing the most popular together in this convenient and affordably priced package. As an aside its worth noting that this set along with others here make some of the best gifts for men. All you have to do is light them up to indulge yourself in the heavy smoke of a Cuban cigar, the deepness of Spanish leather, and of course you would do this all fireside, with the help of the Crackling Hearth candle. Now you can sit back with your favorite whiskey and enjoy your masculine and sophisticated lair.
Northern Lights Whiskey and Tobacco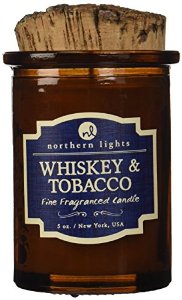 If there were ever two things that went hand in hand (literally), it would be whiskey and tobacco🥃. Both are perfect for those reposeful evenings spent reflecting on the warm glow of old victories with chummy companions and as the fire slowly dims. Who knew you could get all that with just this candle? The dark amber jar from Northern Lights Whiskey & Tobacco comes with a stout wood top looks like it was pealed right off your grandfather's tree and will sit perfectly on any shelf to add a masculine and assured vigor to your sacred lair.
Burn Time: 35 hours
LuLu Candles for Men Leather and Tibetan Oud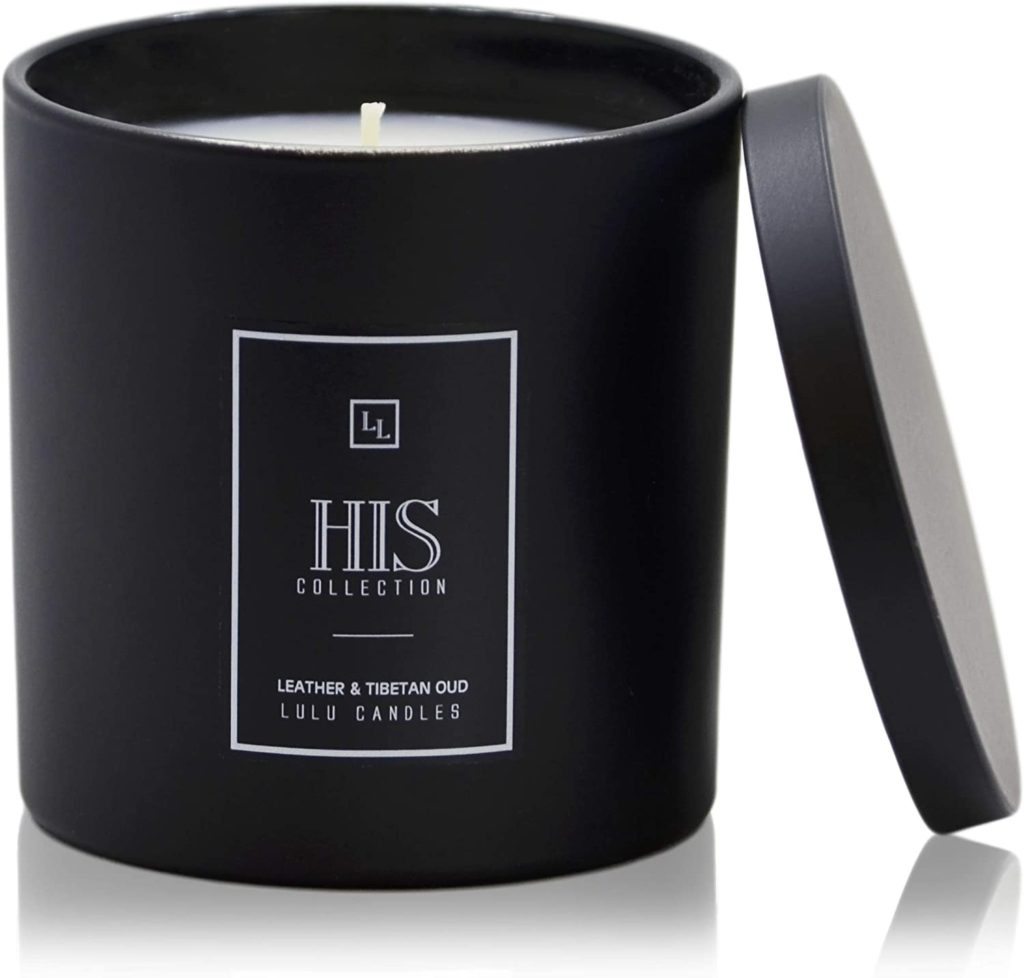 Spicey and mysterious, this popular and affordable scent is a surefire way to add some character to your vanilla space. LuLu Candles Leather and Tibetan Oud comes in an eternally sleek onyx jar, which makes it just like that expensive tuxedo – always good.
Yankee Candle Midsummer's Night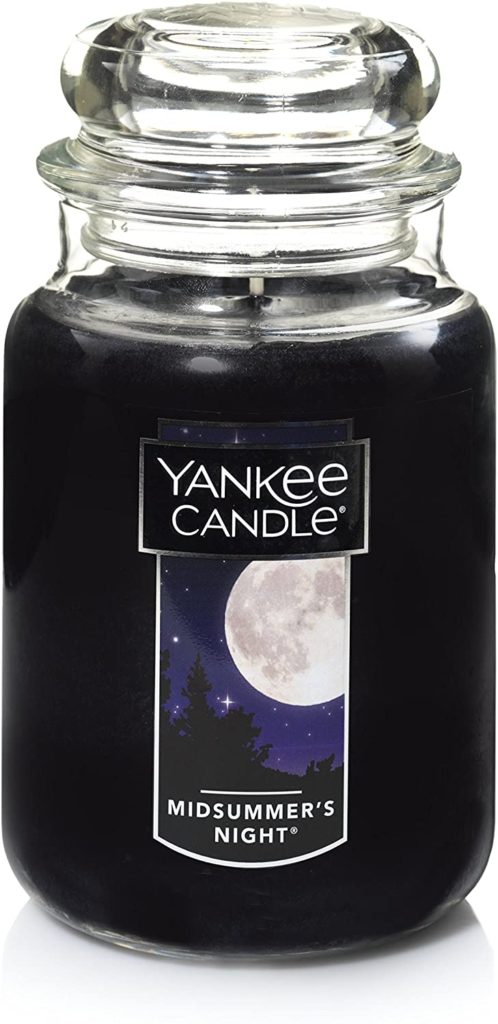 It's not official without a selection from the Yankee Candle Company. Sporting an enchanting moonlit-forest this handsome black wax candle will release its masculine magic into your favorite space. Sparks will fly as musk, sage, and cologne burn late into the night.
Burn Time: 110-150 hours
Blue Velvet Gin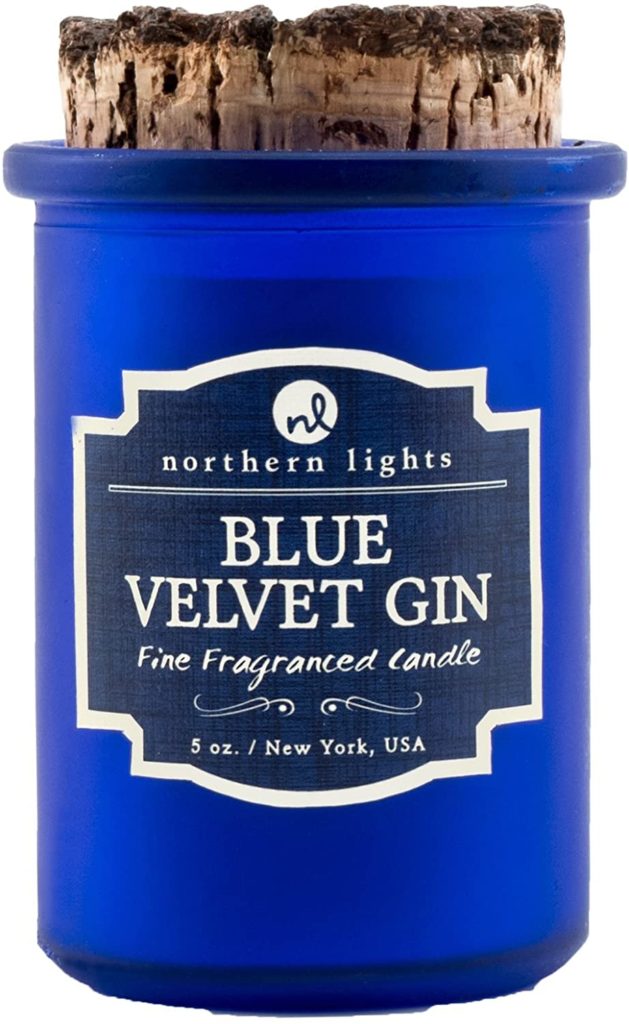 Speaking for the gin men here, you know what goes perfect with a spring and summer evening? Gin! It can't be whiskey and wood all the time and the lighter spirits pair well with lighter days. That's where the Blue Velvet Gin candle comes in. Packaged in a dashing blue bottle with Northern Light's signature cork top this candle is sure to enliven your senses with poppy scents of Amalfi lemon peels, limes, fresh slices of tangerine, and of course the sharp and clear scent of juniper berry.
Black Forest Soy Candle by Archipelago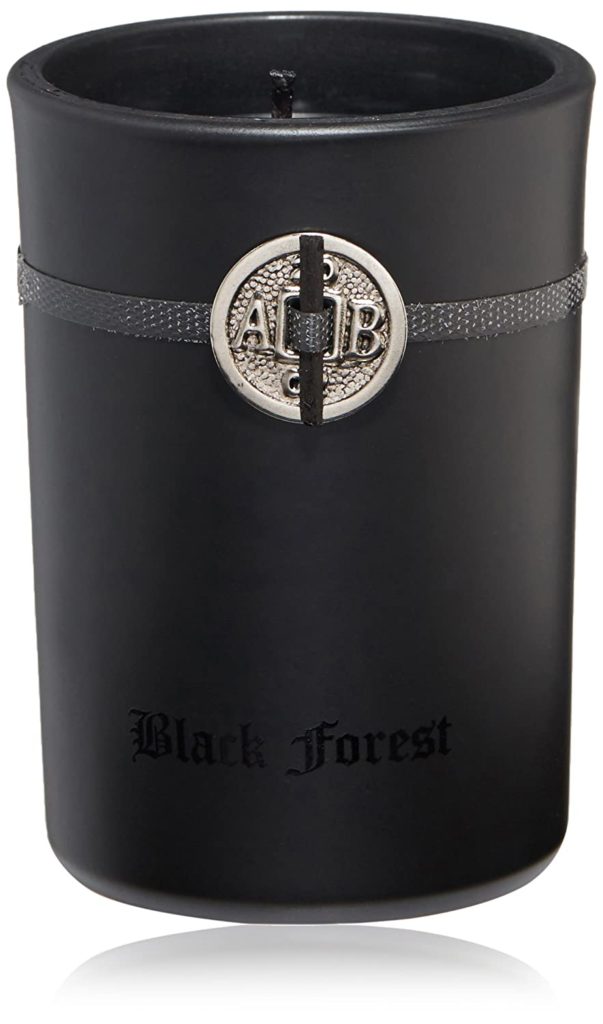 It's easy to see why this is a celebrity favorite. Archipelago takes a unique and approach to creating this scent: they create the fragrance and store it in barrels which allows it to age and mature, just like the barrel-aging process you might be familiar with from your favorite elite Scotch whiskey distillery. Burning this Black Forest candle releases a woody and sophisticated scent full of Douglas fir, delicious black currant, and ebony wood. The matte black jar ensures you can confidently display this anywhere in your home to help upgrade its masculine vibes.
APOTHEKE Charcoal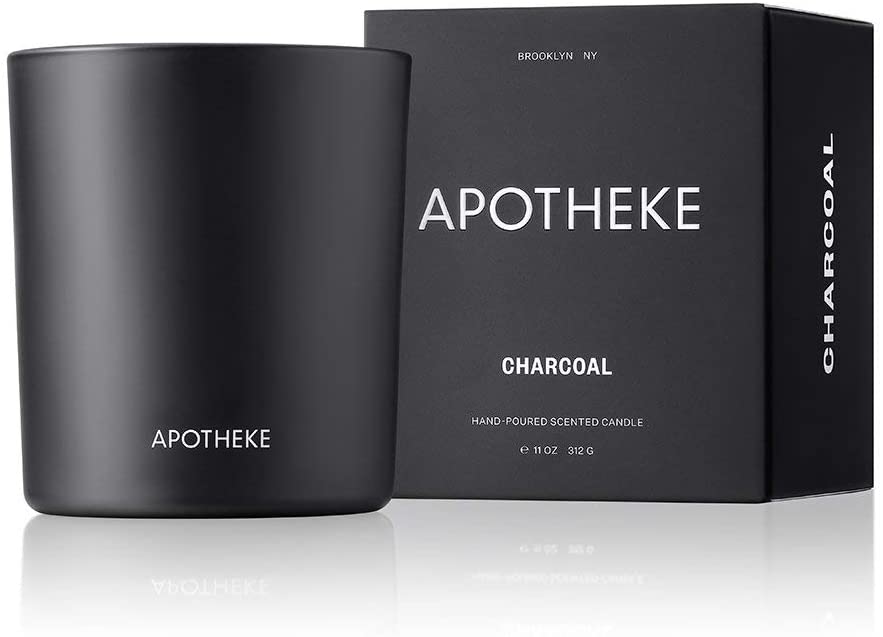 APOTHEKE is a luxury home fragrance that you've probably seen on your virtual strolls through West Elm. They have a wonderfully articulated motto that runs "we believe scent can transform a house into a home, elevate our mood, and help keep memories alive." Their candles live up to both the aesthetic and the scent! The Charcoal candle from APOTHEKE will uses cedar and sandalwood with amber and patchouli, all which combine to create a scent of an ancient Japanese coal.
LuLu Candles Sexy Man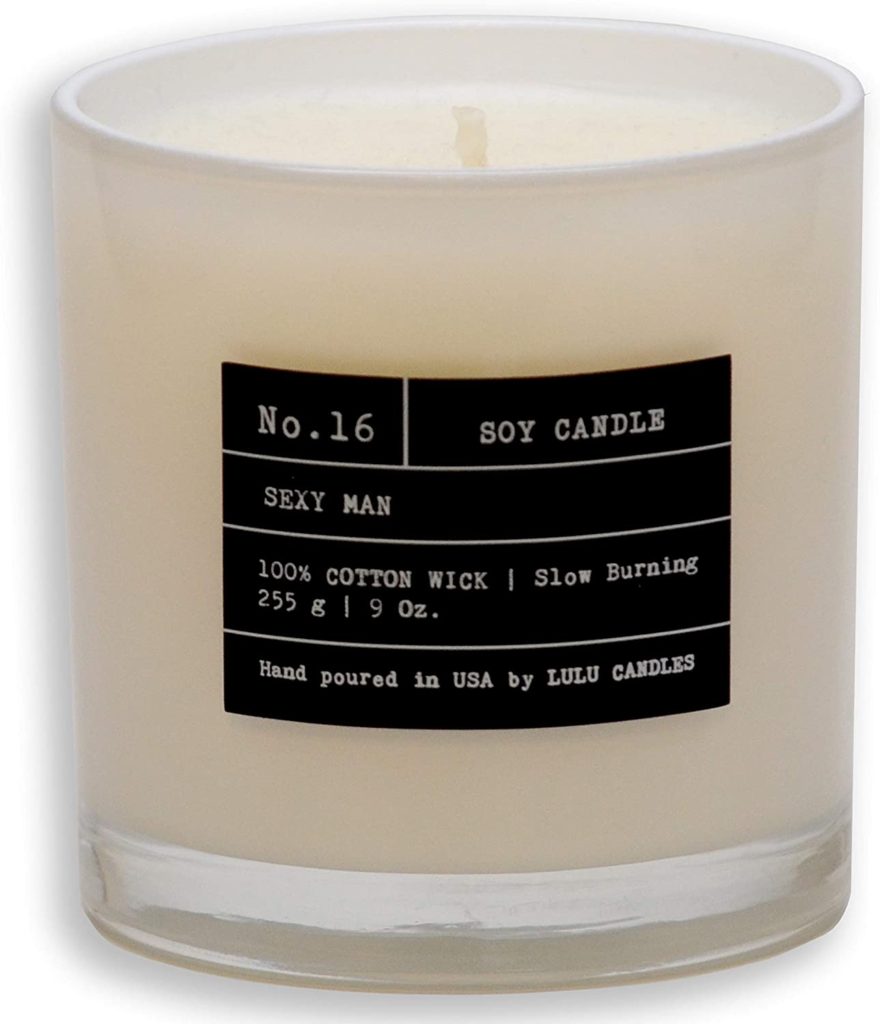 An obligatory purchase that not only serves as a great conversation starter but also delivers a much loved scent of vanilla, clean linen, and cedar.
Northern Lights Dark Rum and Oak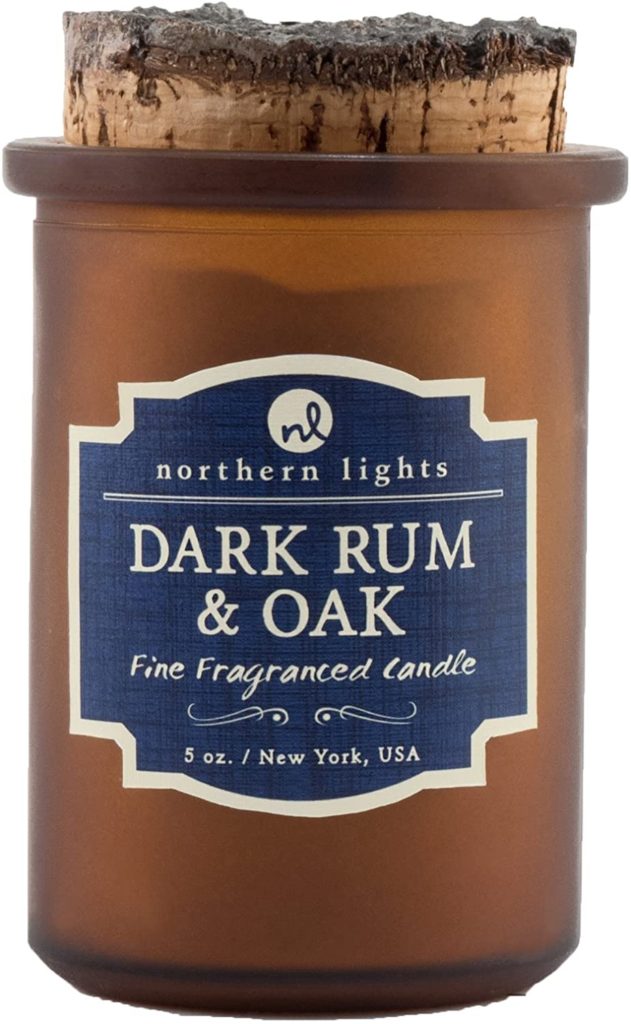 Even if you don't burn the candle this probably stands as one of the best pieces of manly décor you can have in your room. Sweet with a dark side, this smells of barrel aged rum, coffee, and an unmistakable oakiness that is heavy with tradition, just like the wood paneling, oil paintings, old books of Latin grammar that accompany your leisure sessions when burning this candle.