What is it about fantasy books that has us returning to them over and over again, and pleading with our friends to move our Chosen Ones up even higher among the giants we have previous been celebrating? Yes, J. R. R. Tolkien founded the genre, but hasn't George R. R. Martin created his own fresh world free of all influence? And hasn't Peter S. Beagle's Last Unicorn ironically subverted the genre, clearly making that text the best work of fantasy?
Another way to ask this is what makes for a great fantasy book? How would you even determine that?
Well, it's a lot of things:
Worlds. The ability to create entire civilizations and cultures with deep pasts, turbulent todays, and huge futures is something that the Fantasy genre does so well. It takes our imagination literally to a place it has never seen before. The best books keep us wanting to return to these worlds over and over.
Characters. Fantasy is an established genre with a lot of amazing voices telling enthralling and thrilling tales comprised of swashbuckling, mischievous, and amazing characters. Whether you come for the innocent farm boy with a destiny to fulfil, stay a little longer to visit a tavern along with feuding dwarves and elves, and finally seek out the black-clad anti-hero and his poisoned blade with the prophecy to sabotage, the characters of these books are all enviable, relatable, and even repulsive. That is to say, they are great company.
Plot. We've all had that moment when all the reading all the waiting and all braiding of hair finally reaches a climax. And it always seems to be around 2am the next day where you have to be at work or have that important test to take. We've also come across those truly magical books that hurtle us through their muthos, each page demanding that we turn to the next one.
These, then, are the key elements we kept in mind in assembling this list. Some of these top rated fantasy titles are classics that helped establish the genre itself while many are from brave new voices writing in what is undoubtedly a new golden age of fantasy.
Here then are the best fantasy books!
📈Popular Now
1 The Black Company by Glen Cook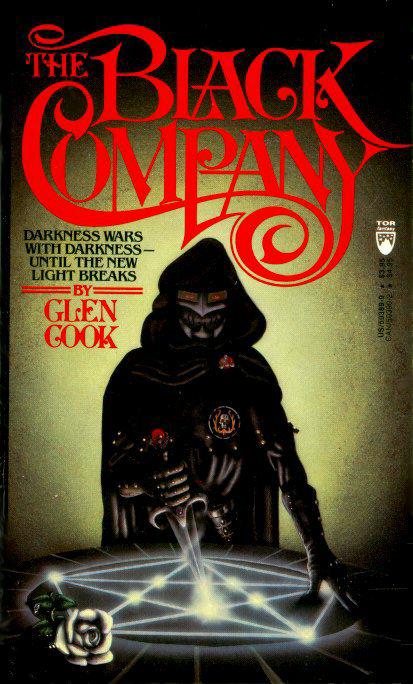 After you start traveling from city to city serving various dark overlords, drinking on cold winter nights, watching One-Eye and Goblin play their magic tricks on each other, and hanging out with a guy-girl named Soulcatcher you will start to wonder a few things.
Why is the life in a mercenary unit so much more rewarding than your day job?
Why doesn't our world have a cool backstory filled with insane gods and goddesses named The Lady and The Dominator?
Why don't you own a forvalka?
And why you have waited so long to read this book?
The minimalist prose and the brooding characters create a truly black company of mercenaries (who fought in something called the Pastel Wars) working in one of fantasy's first truly grey worlds. Moral ambiguity abounds, as well than more than a few unsettling deeds.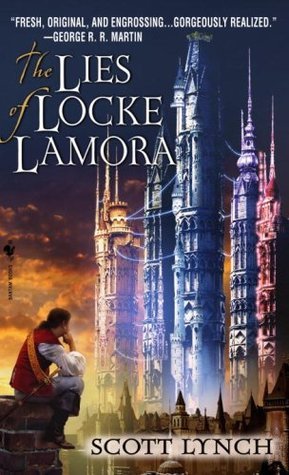 Ostensibly about a "new kind of thief" the Lies of Locke Lamora is about the best profession in the world, and the only job that bestows a person with any sort of dignity these days: being a clever liar. Redolent of Renaissance Venice, this book is so great because you are running with the city's underworld, with Locke Lamora and his gang pulling off heist after heist, cussing and drinking all the while.  It's all fun and games until someone drowns someone else in horse piss. Full of wit and not to be missed, you need to read this now.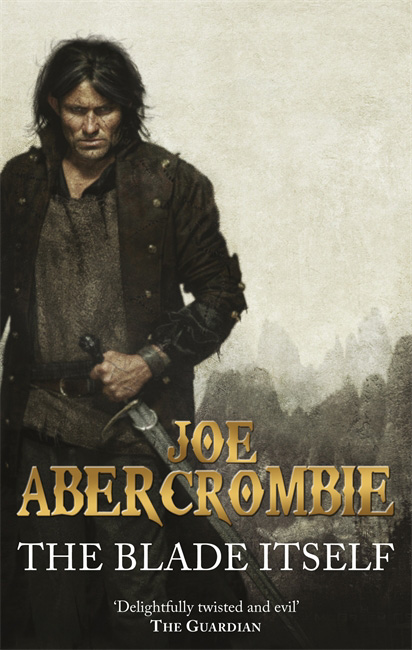 Definitely one of my favorite fantasy reads ever. This will appeal to those who enjoyed the dark, pessimistic nature of the world of Game of Thrones. The Blade Itself is overflowing with gritty humor, irony, and a world populated full of villains and anti-heroes who you can't help but root for.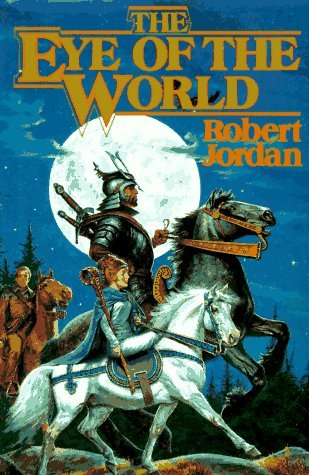 The Wheel of Time is perhaps one of the most celebrated works of fantasy ever written.
It's a completed series that spans 14 books that span 800+ pages each. We are talking essential epic fantasy here, you don't have a choice—you must read these books.
Start with the first novel—The Wheel of Time—where you will meet Rand Al'Thor, Perrin Aybara, and Mat Cauthon. All of them are simple farm boys with hidden abilities and huge destinies.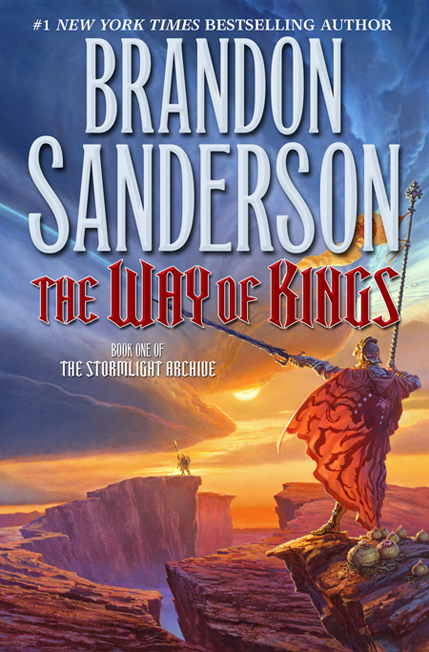 The first book in the Stormlight Archive series, the Way of Kings weighs in at 1008 pages in paperback. It's a classic fantasy epic woven with golden threads of intrigue, bloodshed, and wizardry. On an inhospitable planet beset by hugely powerful storms, 10 different armies fight against a singular foe. A slave, a king, and a young scholar may hold the separate keys to discovering a way to win this war, but their pasts might forever preclude them from a successful alliance.
6 Harry Potter and the Sorcerer's Stone by J. K. Rowling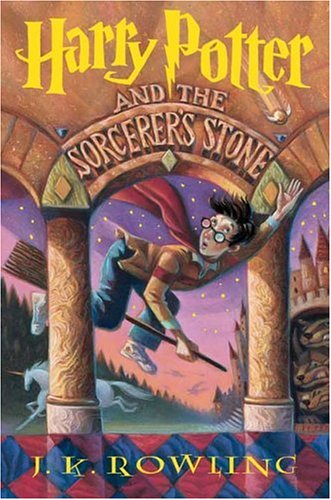 A seminal work of Fantasy fiction, Harry Potter and the Sorcerer's Stone is one of the all time best-selling fantasy books ever written. The book has everything a a great fantasy book needs: a young, neglected boy with a secret destiny, evil sorcerers, centaurs, unicorns, an enchanted school, goblins for bankers (too close to the mark maybe), and of course companions. So grab a butter beer and start this enchanting tome!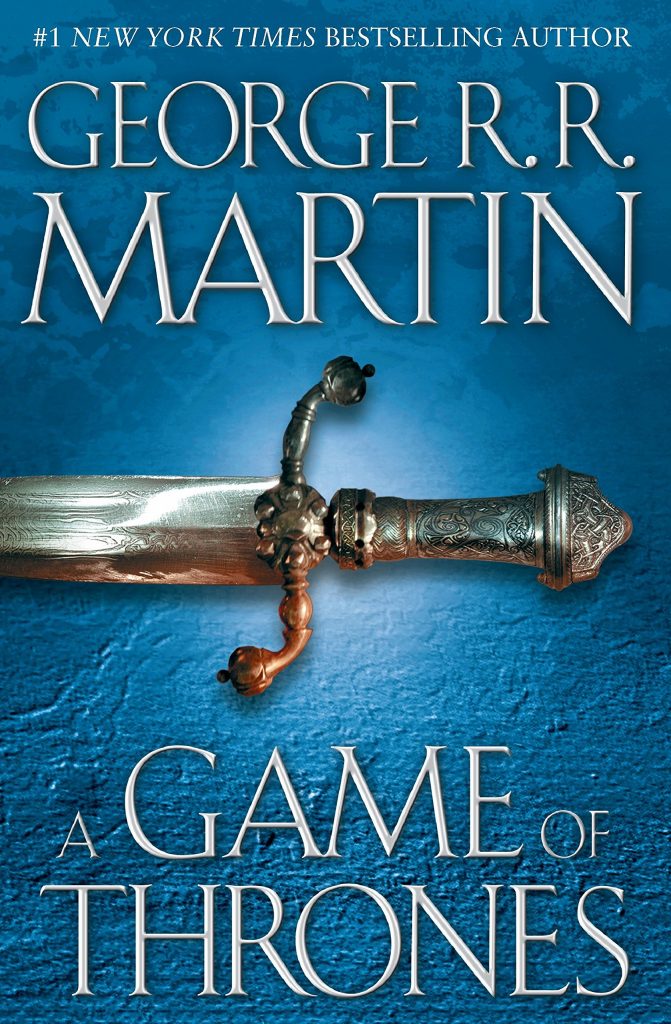 Embark on a fantasy series that changed the genre forever. Even if you have seen the show, start with A Game of Thrones to get acquainted with the legendary characters and the perspectival style that allows Martin to share their own unique perspectives. In a world where the seasons can last for many years, things are beginning to change. Kingdoms are reshuffling their alliances with an eye on the throne in King's Landing. Nightmarish creatures frozen in the time of myths are rumored to be among the living once more. Across the sea the scion of an ancient house that used to rule the world stirs with a new hunger for domination. Winter is coming.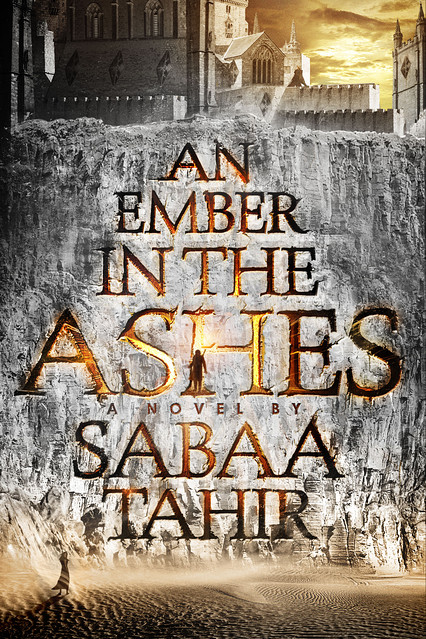 When Laia's brother is arrested for treason approaches the Resistance for help—and in exchange they require her to attend the prestigious and brutal Blackcliff military academy. There she meets Elias, a brilliant and charismatic soldier who is the favorite of the academy—and also there against his will. Soon the two realize that their wills could combine to change the fate of the Empire forever.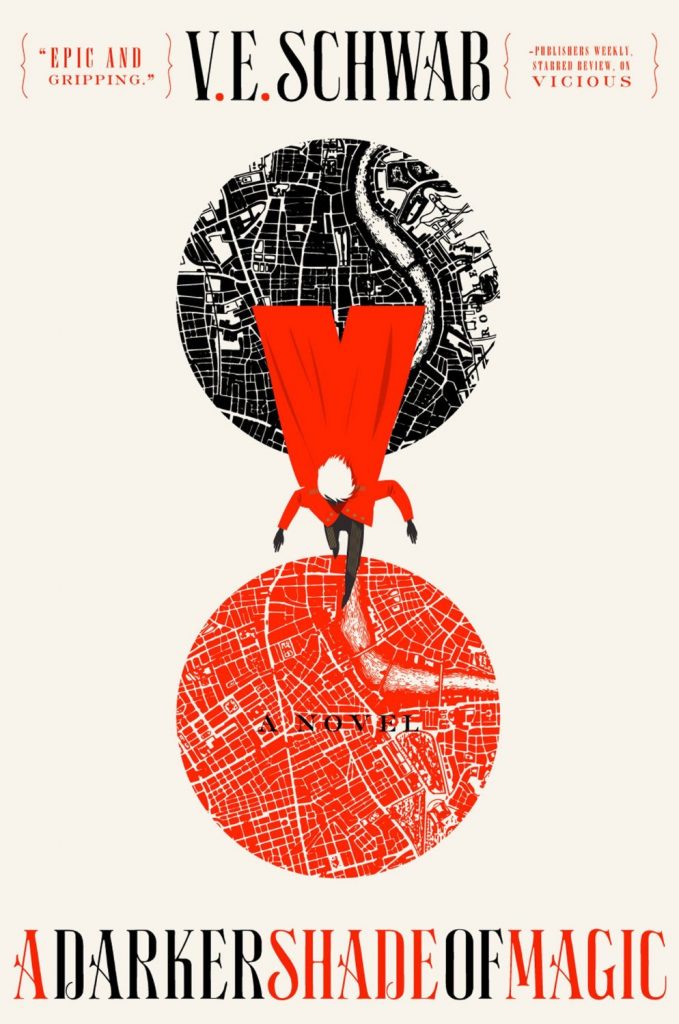 Kell is the prince of Red London who spends his time delivering messages to the other royals of the other Londons.
Unofficially, Kell is a smuggler.
He takes people to see what the other versions of their city look like. Being a smuggler he is no stranger to danger which is good because meeting the cut-purse Delilah Bard introduces him to more than he can bargain with.
A Darker Shade of Magic. is an exciting world-hopping adventure dedicated to "The ones who dream of stranger worlds." this is a splendid tome worth your hard earned ducats and far more important than what you are watching on TV or reading right now.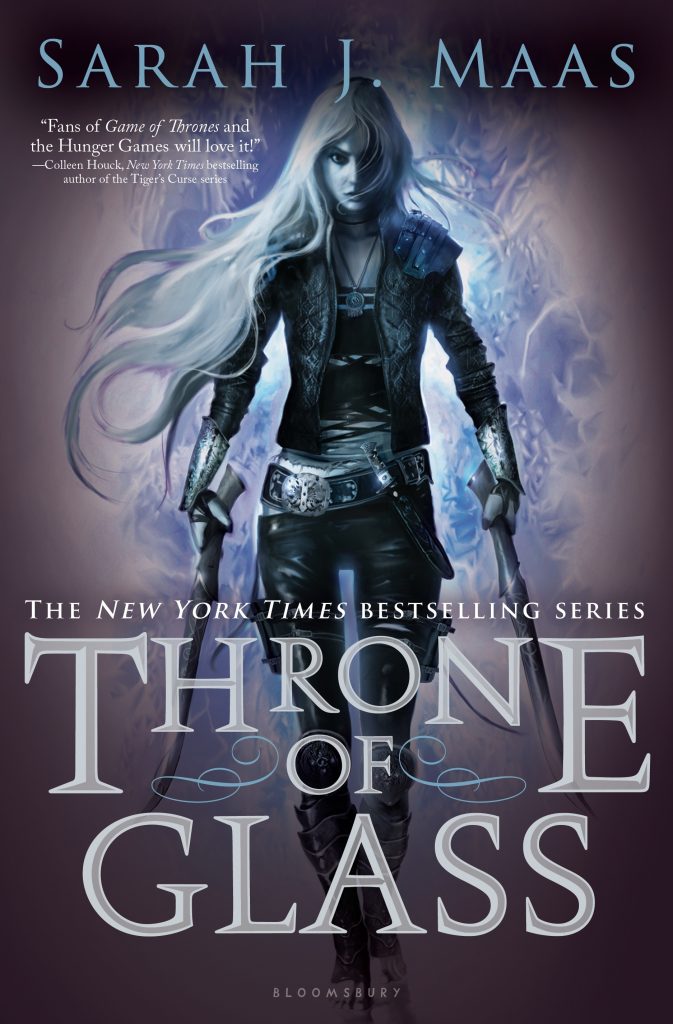 After serving one year in the Endovier salt mines, 18-year old assassin Caelina Sardothien is brought before the Crowned Prince Dorian who has a special offer for her: serve as his champion in the realm's search for a new royal assassin. When Caelina accepts she has no idea the intense training and trials that lie ahead of her: competing against other great warriors and assassins from far and wide in order to obtain her freedom. She also has no idea that she might like the roughneck Captain Westfall more than she is willing to admit and that court Dorian's interest is more rewarding than she would have ever believed. But the most important thing that she could never have seen coming is the need to solve a series of murders to save her own life.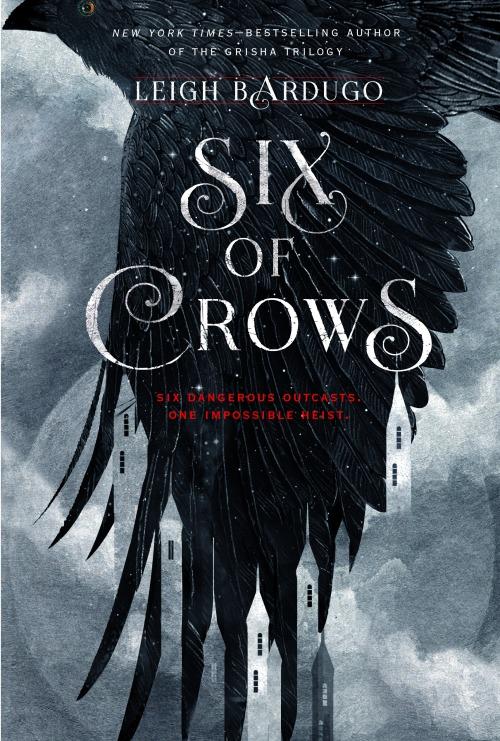 Six of Crows features a wily cast of outcasts just as likely to betray each other as they are to pull off a nigh-impossible heist.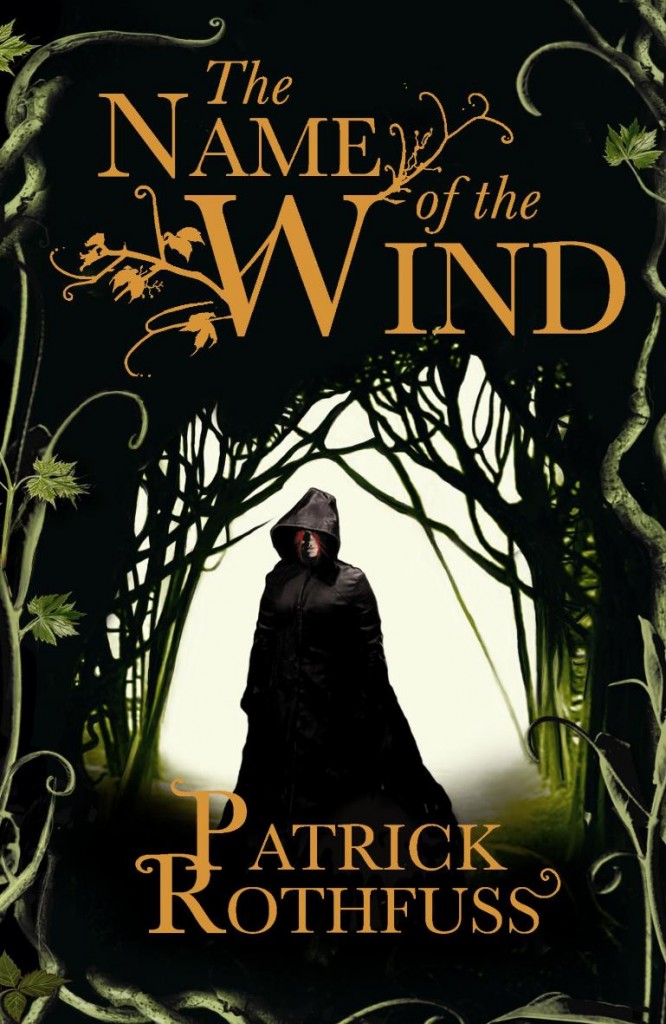 Patrick Rothfuss has revived a long dormant lyricism and returned a golden song to all readers of epic fantasy. This is a series I am particularly fond of, and even penned a panegyric to Rothfuss's Kingkiller Chronicles.
The Name of the Wind is both an enthralling fable and also a fable about stories themselves. It centers around Kvothe, a precocious scion of a travelling theatre troupe whose parents are slaughtered by some very powerful and very, very dark beings.
You might as well read The Wise Man's Fear which continues Kvothe's epic rise and fall and whisks him away to such forbidden realms as a faery kingdom and a band of mercenaries.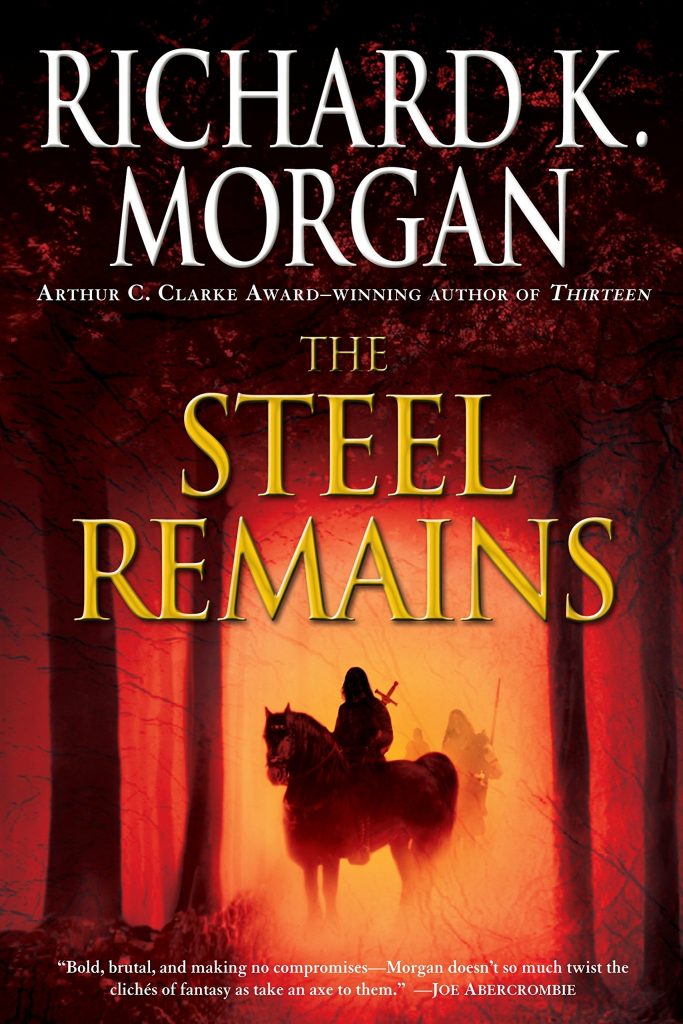 The Steel Remains follows a bitter, sarcastic mercenary as he aids his noble mother in search of a lost girl who was sold into slavery. It seems like a simple task for a fabled swordsman until he starts learning things like people who were supposed to be dead are walking the earth again—and eating other people.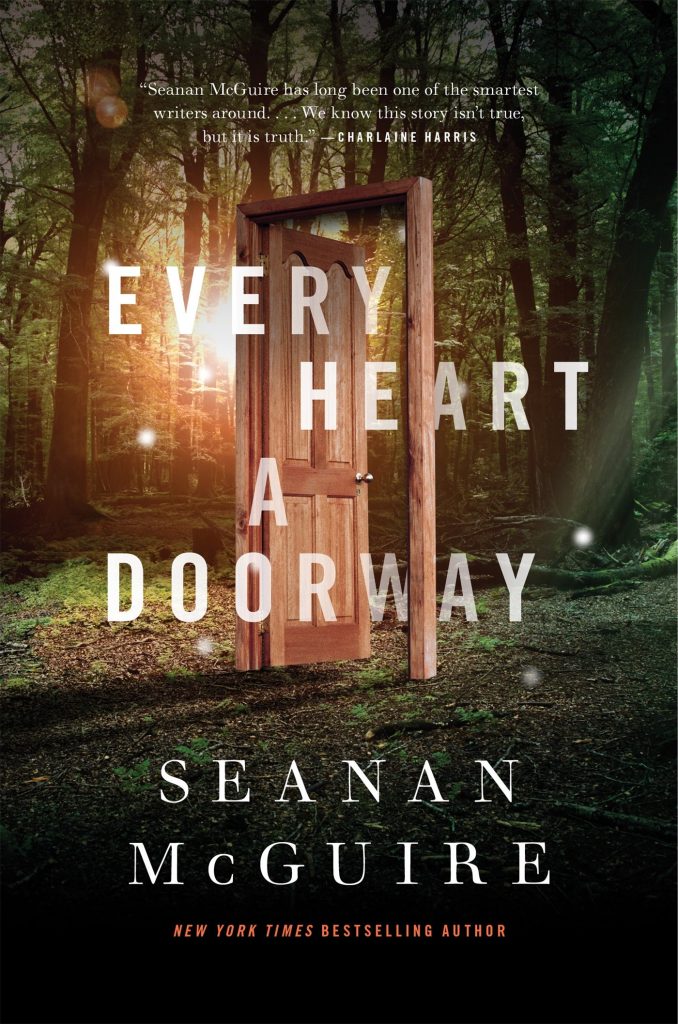 I love, love, love the premise of this novel—its like a reverse Harry Potter. When children return from their magical quests in other worlds they are often forever changed and matured beyond their years (and sometimes beyond human limitations). This is where Eleanor West's Home for Wayward Children comes to succor the parents of these disenfranchised children. Eleanor helps the children as best as she can until everything changes when a new girl shows up at the school followed by a rash of murders.
15 Mistborn by Brandon Sanderson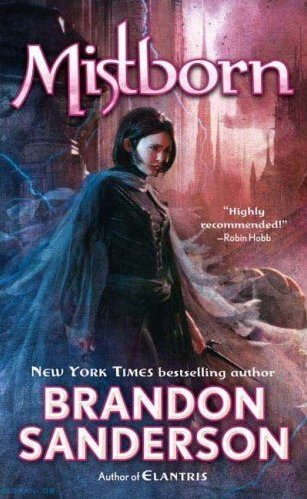 Fantasy fans are going to immediately fall in love with essentially everything Brandon Sanderson writes—especially Mistborn and the follow up books in the series, The Well of Ascension, and the Hero of Ages.
Kelsier survived and escaped the darkest and most brutal prison in the realm. And when he nearly snapped he discovered a unique power
Vin is an orphan and a cutpurse who has the same power that Kelsier does.
They unite to create a sinister band of underworld blackguards comprised of sell-swords, backstabbing nobles, and of course thieves in order to usurp an all-powerful evil lord and his corrupt kingdom.
16 Red Queen by Victoria Aveyard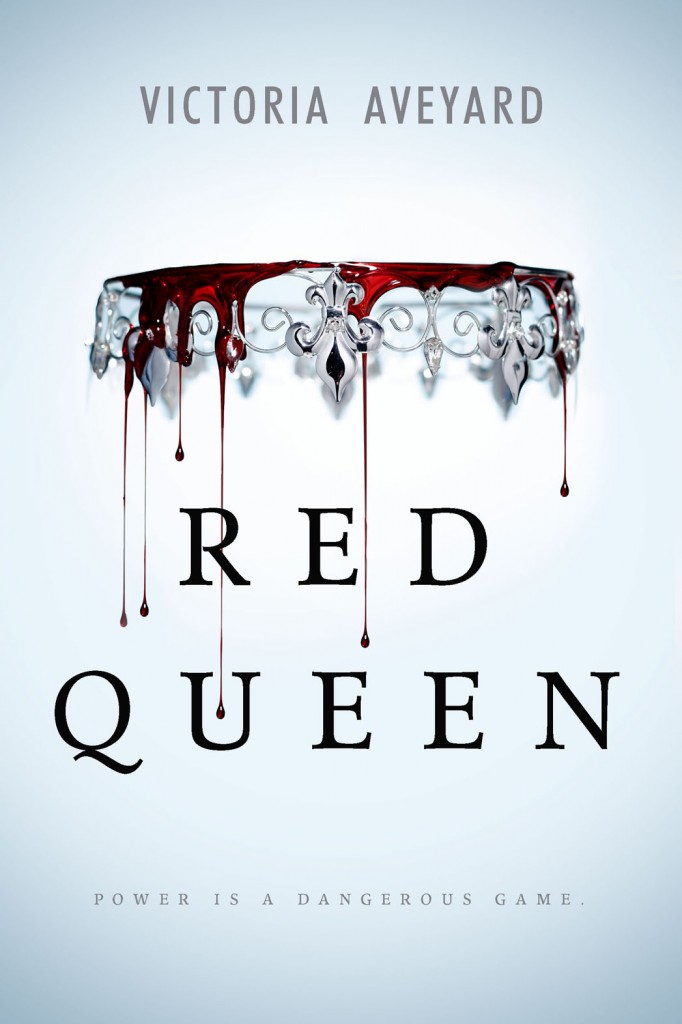 In debut novelist Victoria Aveyard's The Red Queen, the color of your blood is intimately linked to all you will ever be in life.
Red is common while those genetically-blessed with Silver are essentially the gifted elite.
Enter Mare Barrow, from the squalid region known as the Stilts who has a blood type that might just mix things up and transform her stilted life into something greater than she could have ever dreamed of.
That would all be fine and well except for the fact that the Silvers have a bit of an objection when it comes to the possibility of their entire rule being jeopardized.
What they didn't account for was the Red Guard. Or the fact that Mare is fighting on their behalf—and potentially against her better half.
17 Gardens of the Moon (Malazan Empire of the Fallen) by Stephen Erikson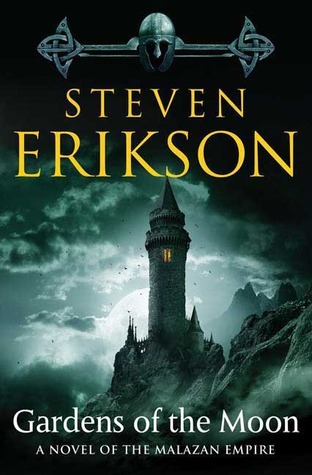 Who would have ever thought that what started as a game of Dungeons and Dragons could become a grand entry in the hallowed halls of epic fantasy books?
Starting with Gardens of the Moon, the Malazan Empire spans 10 humongous tomes. The world building is deep and often mentioned alongside Tolkien's, and is complemented and at times overshadowed by the Erikson's prose which sparkles with wit and is overfull of philosophical intrigue.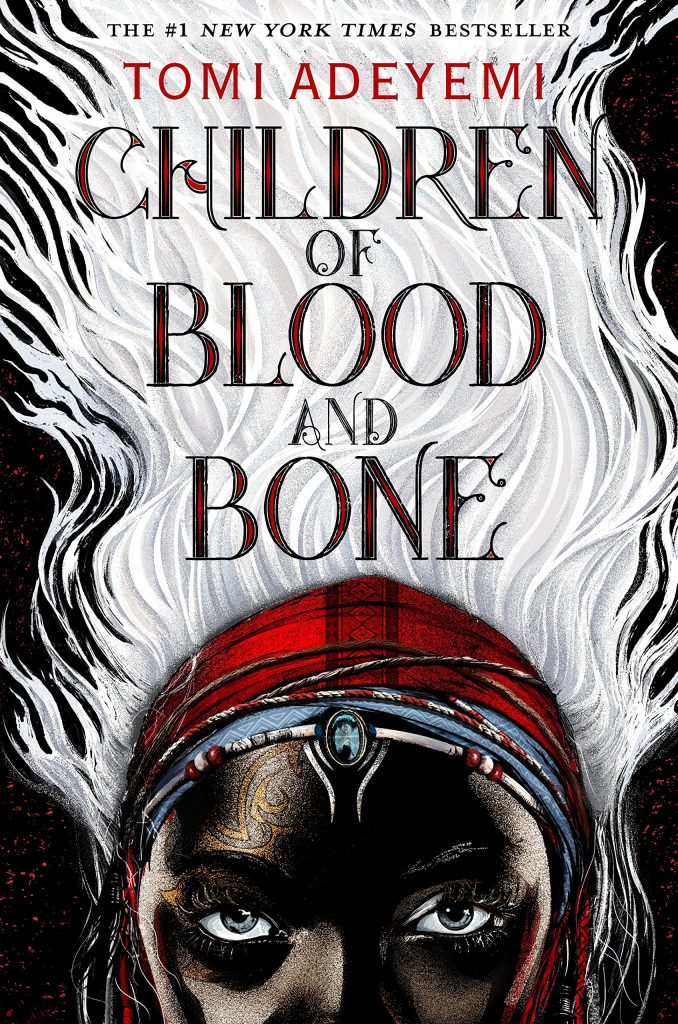 Under the orders of a ruthless king, magic was erased from the world as most of the maji were slain. Well, almost. Magic lives in those like Zelie and as her power grows she must decide how to wield it and who to use it against—for someone she grows to love may be the person she needs most desperately to kill if magic is ever to return to this world.
19 Neverwhere by Neil Gaiman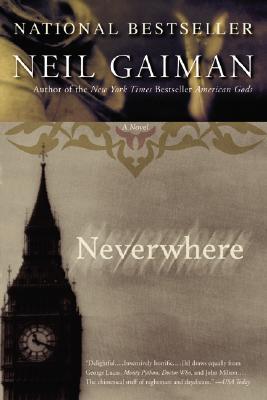 Darkly hypnotic, Neverwhere takes place in an alternate London full of shadows, demons and monsters, saints and angels–and Richard Mayhew. Richard is a simple London businessman who just happened to wind up here from doing a good deed: He helped a girl who was bleeding on the sidewalk in his world. But it turns out this girl is Door, a powerful noblewoman in this new alternate world. Door is on a mission to find the evil agents who slaughtered her family and if Richard is to ever return home to the "London Above" he will need to help her.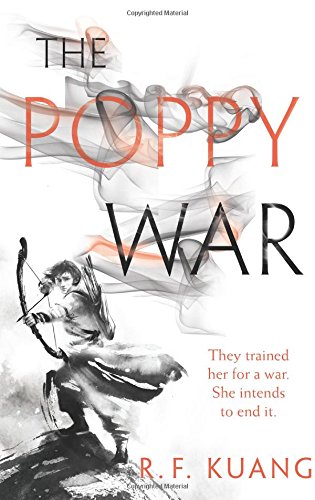 A thrilling debut with a familiar Harry Potter riff and yet so memorably unique that it offers up an unprecedented reading experience. When Rin unexpectedly and flawlessly beats the Empire-wide test to pick the best and brightest to study at the Academe, everyone was shocked. But life at the most elite military school—the Sinegard—isn't easy for a dark-skinned peasant girl from Rooster Province. Even so, Rin discovers long lost secrets about gods and rediscovers an ancient art that only a few have ever been able to harness. Rin's powers aren't the only thing growing however: across the Narrow Sea an old foe is readying itself for a third Poppy War—and this time there might not be any survivors.
21 The Dragonbone Chair by Tad Williams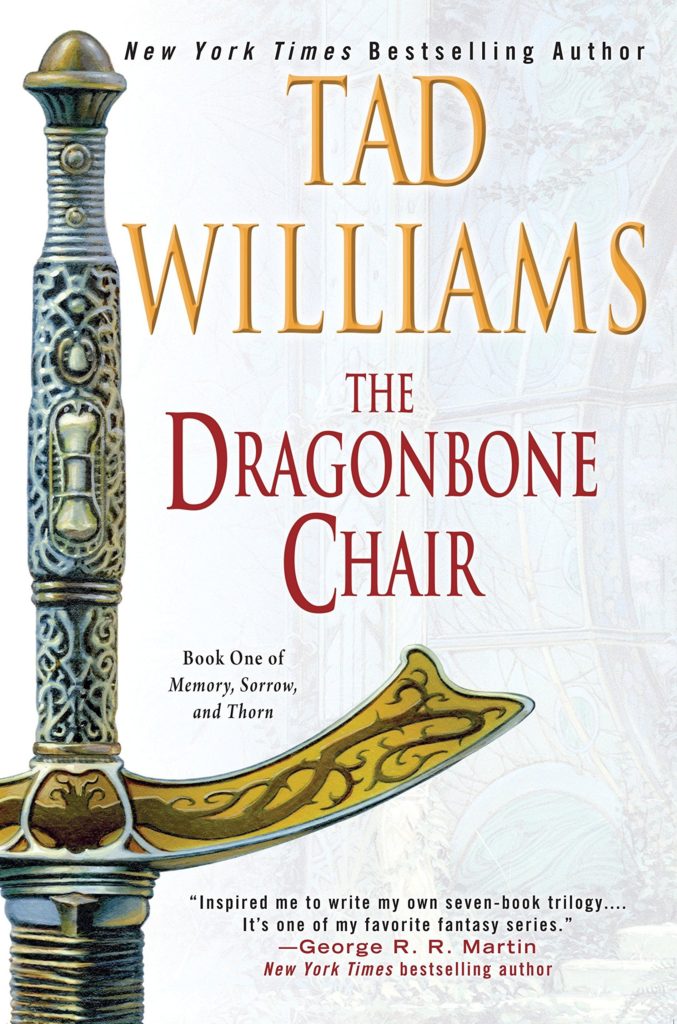 Without a doubt one of the greatest fantasy epics of all time, The Dragonbone Chair influenced and is lauded by such fantasy masters as George R. R. Martin and Patrick Rothfuss, and fans have come to cherish it for its worldbuilding and canonical fantasy elements. The once peaceful land of Osten Ard is about to fall into a dark war as an old king lies dying and a new ambitious king makes a pact with an undead elf king. A kitchen scallion named Simon inadvertently joins forces with the League of the Scroll, a group of scholars who must solve a series of perilous riddles on a quest for the lost swords of power which are the only hope they have of saving Osten Ard.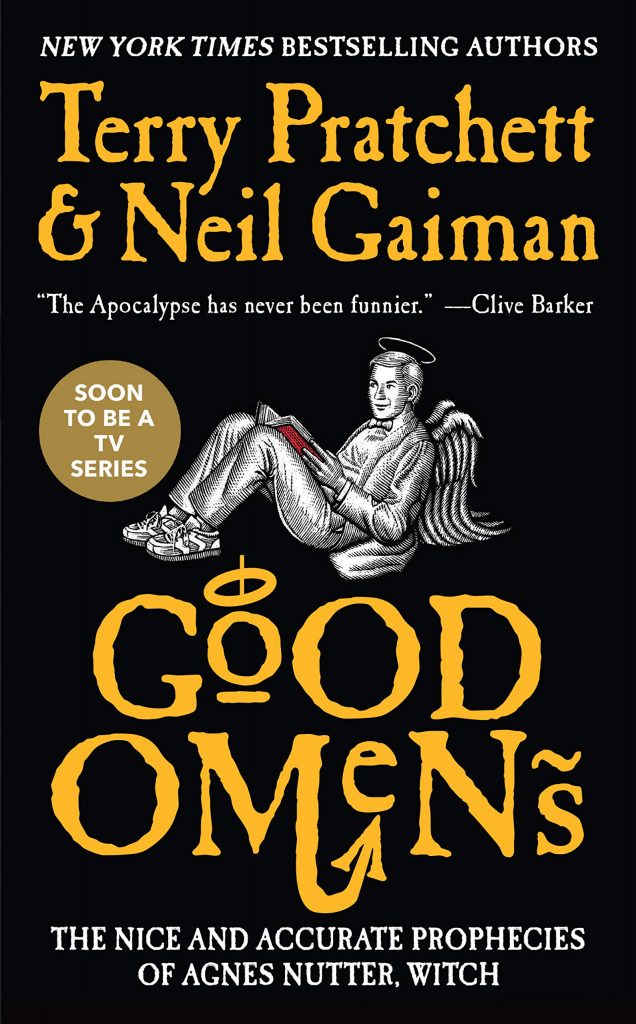 It's finally happening. The war between good and evil. The problem is, for one Angel and one Demon, it will really ruin their lifestyles. Cheeky and charming, Good Omens: The Nice and Accurate Prophecies of Agnes Nutter, Witch is a smirking reprieve to the towering tomes of other fantasy books.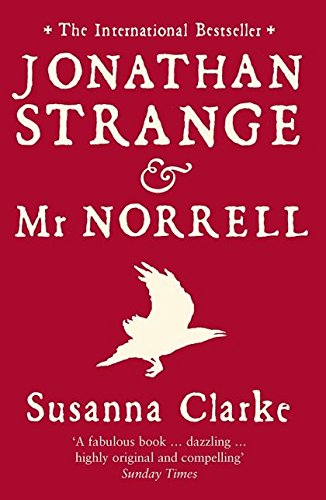 Neil Gaiman has said that Jonathan Strange & Mr. Norrell is "unquestionably the finest English novel of the fantastic written in the last seventy years."
This is exactly the sentence I had typed out when composing this comment, and when I discovered some famous fantasy author had also written it, I decided to quote him instead. If you only have the time to read one fantasy book in your entire life, this is the one I would recommend.
Jonathan Strange & Mr. Norrell is about two magicians and a very practical magic that is nonetheless highly enchanting to read about. It is also about a world that was once very magical whose magic has faded.
This text contains 185 footnotes and books within books (all of which I want to read) with titles like "The Anatomy of a Minotaur," "The Black Letters," and "How to Putte Questiones to the Dark and Understand its Answeres."
It's time to make some tea and read this enjoyably gnomic tome.
23 The Witcher: The Last Wish by Andrzej Sapkowski
A New York Times best-seller, The Witcher follows the famous Geralt of Rivia who has unique magical abilities coupled with incredible fighting prowess. No ordinary warrior, he uses his abilities to fight the many dangerous and evil beasts that roam the lands.
24 Kushiel's Dart by Jacqueline Carey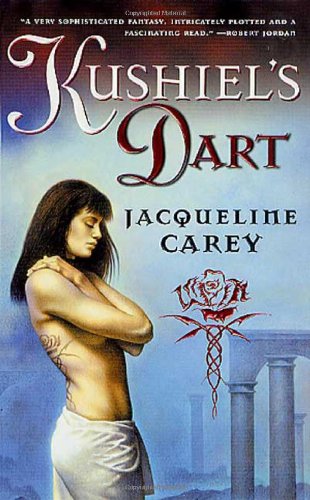 An invigorating departure in what can be an overly tropy space, Kushiel's Dart is about the death of an old world and the exhilarating birth of a new one. In a beautiful land where the only law is "Love as thou wilt" Phedre experiences pain and pleasure as the same thing, making her an outcast. Purchased by the nobleman Anafiel Delauney, to be trained in the arts court and courtesanship–she soon uncovers a plot which will threaten the very land she loves.
25 Stardust by Neil Gaiman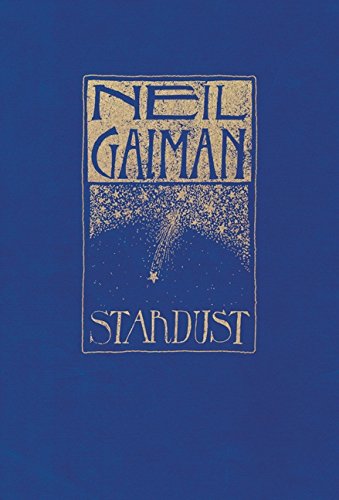 When Tristian Throne thinks that scooping up a fallen star will win the icy heart of Victoria, he embarks beyond the wall of his small village to the magical world of Faerie. Written in Gaiman's wry and avuncular fireside style, Stardust is a charming fantasy book brimful of wonder, genuine adventure, and love.
26 Lord of the Rings by J. R. R. Tolkein
One of the most memorable journeys in all of fantasy literature begins on Bilbo Baggins's elevnty-first birthday which also happens to be when Frodo Baggins turns 33. A wellspring that arguably created the fantasy genre, The Fellowship of the Ring is a tale that brings together a group of adventurers from ancient nobility, great dwarven warriors, and of course handsome elves as it sets the stage for the ultimate battle between good and evil.
27 The Summer Tree by Guy Gavriel Kay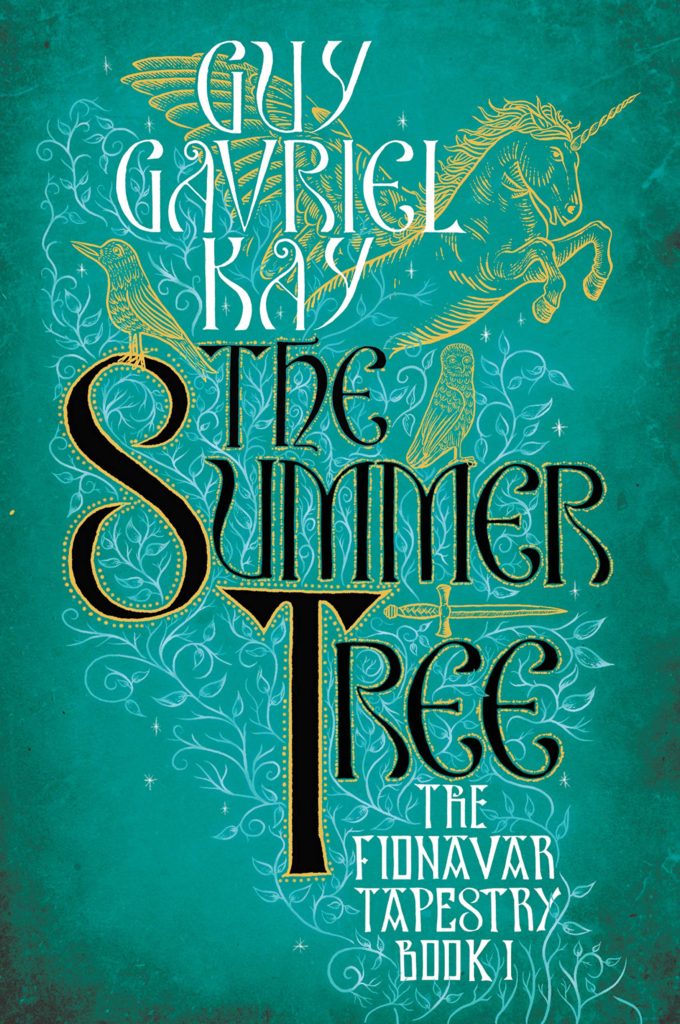 Five students attend a lecture and afterwards are invited to travel to a magical world celebrating the 50th anniversary of its King. Once they arrive however, they learn that all is not what it seems. The Kingdom is suffering a massive drought because the current King refuses to sacrifice himself, and each of the students begins to discover dormant powers within themselves that they never knew existed. Have they arrived too late? An betrayal will free an ancient god bent on destroying and enslaving everyone. All told The Summer Tree is woven of rich and heavily dyed yarns full of primal magic and rare adventure.
28 Dragonlance Chronicles by Tracy Hickman
This is essential fantasy reading. You've likely heard of this epic fantasy series, but on the off chance that you have been hesitating from reading it let me give you the one reason why everyone has to experience these books:
Raistlin Majere.
The Traitor Baru Cormorant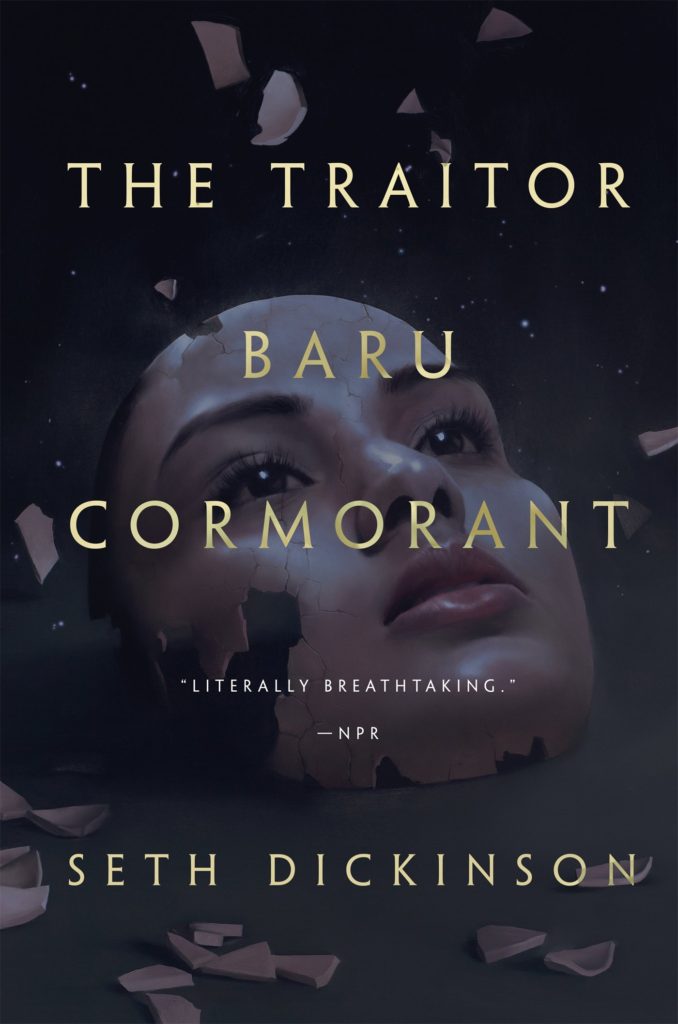 When a foreign power known as the Empire of Masks invades Baru's native island of Taranoke they bring technology like science, soap, and writing and use their colonizing powers to rewrite her history, outlaw her customs, and infect her slaughter her brothers, sisters, and fathers. Baru does the unthinkable: she bottles her hate and decides to beat this foe at its own game. A complex and fascinating read that maps neatly onto current socio-historical discourse, The Traitor Baru Cormorant is an intellectual feast not to be missed.
30 The Colour of Magic by Terry Pratchett
This may or may not seem like an obvious choice, but I'm pretty sure you will be down for the humor, irony, and mordant wit on display of every single page of Terry Pratchett's The Colour of Magic.
31 The Priory of the Orange Tree
Boasting praise from many outlets as "epic feminist fantasy" the Priory of the Orange Tree delivers on the promise. Powerful women form the center of this thrilling new story: badass dragon slaying priestesses, resourceful queens, and brave dragonriders command our attention. While the three distinct lands all have a special relationship with dragons, a secret group of female mages in the South has a special occupation: keeping the Nameless One and his followers suppressed. However, it becomes obvious that his return is unstoppable and the destruction of the world as they know it must not be far behind.
32 The Darkness that Comes Before by R. Scott Bakker
In The Darkness that Comes Before, intrepid fantasy author R. Scott Bakker inagurates an exciting new fantasy saga. The series spans two trilogies, The Prince of Nothing and the Aspect-Emperor which will give you a lot of material to devour.  Bakker writes on his blog that the only thing he is interested in subverting is simplicity (making him a perfect fit for reader looking for complex and lyrical fantasy books).
33 The Way of Shadows
Brent Weeks introduces us to a street rat, Azoth, who after a very difficult time on the mean streets of Cenaria becomes the student of a fearsome assassin, and adopts the name Kylar Stern. There are some disconcerting scenes and sentiments early in this book, but that goes with modern fantasy literature and modern life which on a "good" day is far more terrifying than any book. Modern life, it should be noted, might just be the worst thing that has happened to anyone yet, and if Kylar Stern can figure out how to kill it (and Brent Weeks can figure out how to narrate it), that will be the best fantasy book ever.
While there is a character named "Momma K" which almost disqualified this book, there is also an elite assassin named Durzo Blint, which has got to be one of the better fantasy names I have ever come across.
Durzo Blint isn't the type of person you would want to meet alone in a back alley, but he is definitely the type of person you would want your worst enemy to meet alone in a back alley.
Why is Durzo Blint capable of horrific murders (he tells Azoth early on that he's "done worse than kill children")? Because Brent Weeks keeps calling him a "Wetboy."
Weeks also invented a name for the instrument of retribution, the "Night Angel," but still decided to call his magnificent and gifted assassins "Wetboys," which sounds less like a dealer of death and more like someone who wets the bed in his 30s.
If you ever needed a way to become furious on command, just start constantly calling yourself "wetboy" and you will probably be able to kill entire armies.
But not Raistlin.
34 Princess Bride by William Goldman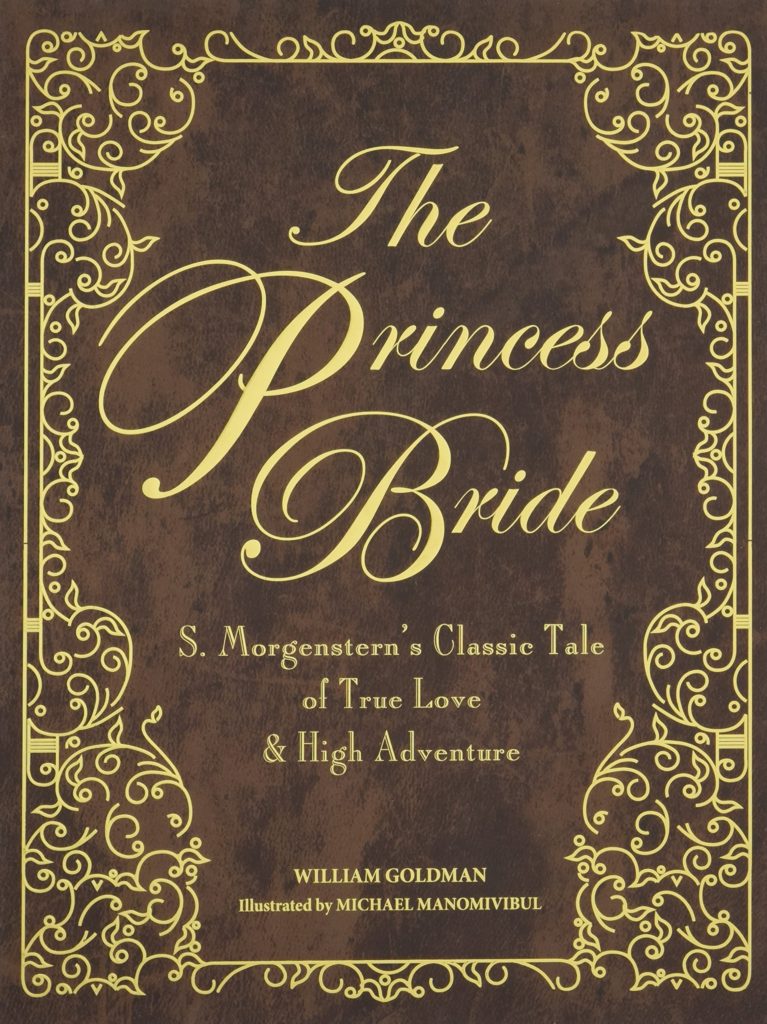 A heartwarming and jovial tale of True Love and high adventure, The Princess Bride is a fantasy cult classic packed with swordplay, romance, and revenge. You will cherish your time with Buttercup, Westley, and the Dread Pirate Roberts as generation after generation of readers have.
35 Nine Princes in Amber by Roger Zelazny
Recounted in a swaggering prose unafraid of its modernity, Roger Zelazny's Nine Princes in Amber is for true fans of the fantasy genre. When Corey wakes up in a hospital he's got a bad case of amnesia. As he slowly pieces things together he discovers that he has a legitimate claim to the crown of Amber, a magical world. The trick will be living long enough to claim it: Corey has to battle with his 8 other siblings and their shifting allegiances, each grasping for control and ultimate power.
36 The Last Unicorn by Peter S. Beagle
If you are looking for a deeply-felt, poetic departure from the traditional fantasy epic then your quest will come to a satisfying conclusion in Peter S. Beagle's The Last Unicorn. The story follows a unicorn who is the last of her kind: after a chance encounter with some local hunters, she is inspired to leave her enchanted forest and search out the greater world which will introduce her to many new friends, feelings, and of course enemies.