With all the incredible Star Wars gifts around, what are the odds of finding the ones that your favorite fan is going to love?
Using my own Jedi skills I was able to find the best star wars apparel and unique gifts that will be perfect for Sith Lords and Jedi alike.
Star Wars Death Star Waffle Maker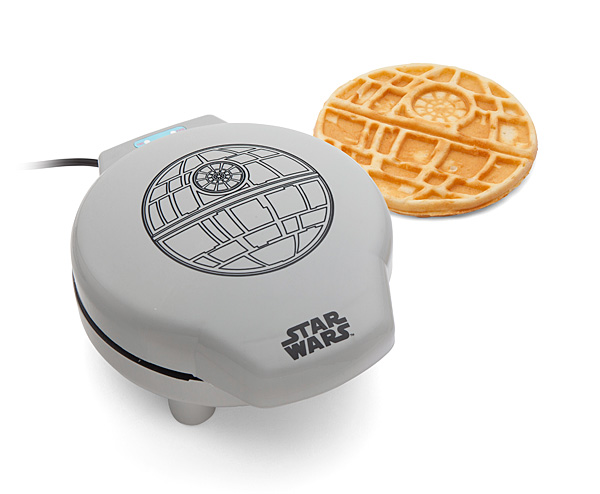 Is there a reason why you don't have this yet?
Let's be honest: there isn't.
Complete Star Wars Movie Collection 1-6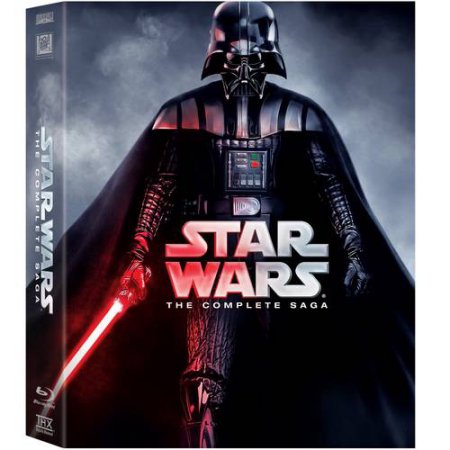 What better Star Wars gift is there? Introduce someone to the magic, drama, and delight with the complete set of Star Wars movies. For only $84 you will be hard pressed to find a better gift.
R2 D2 App Enabled Droid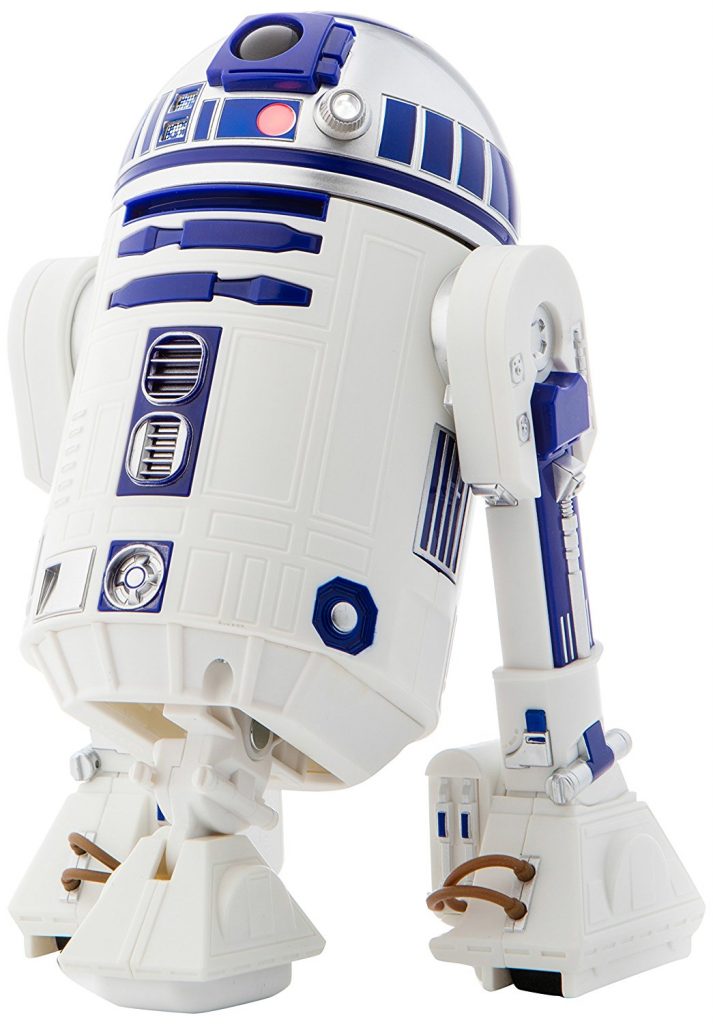 Millennium Falcon Bottle Opener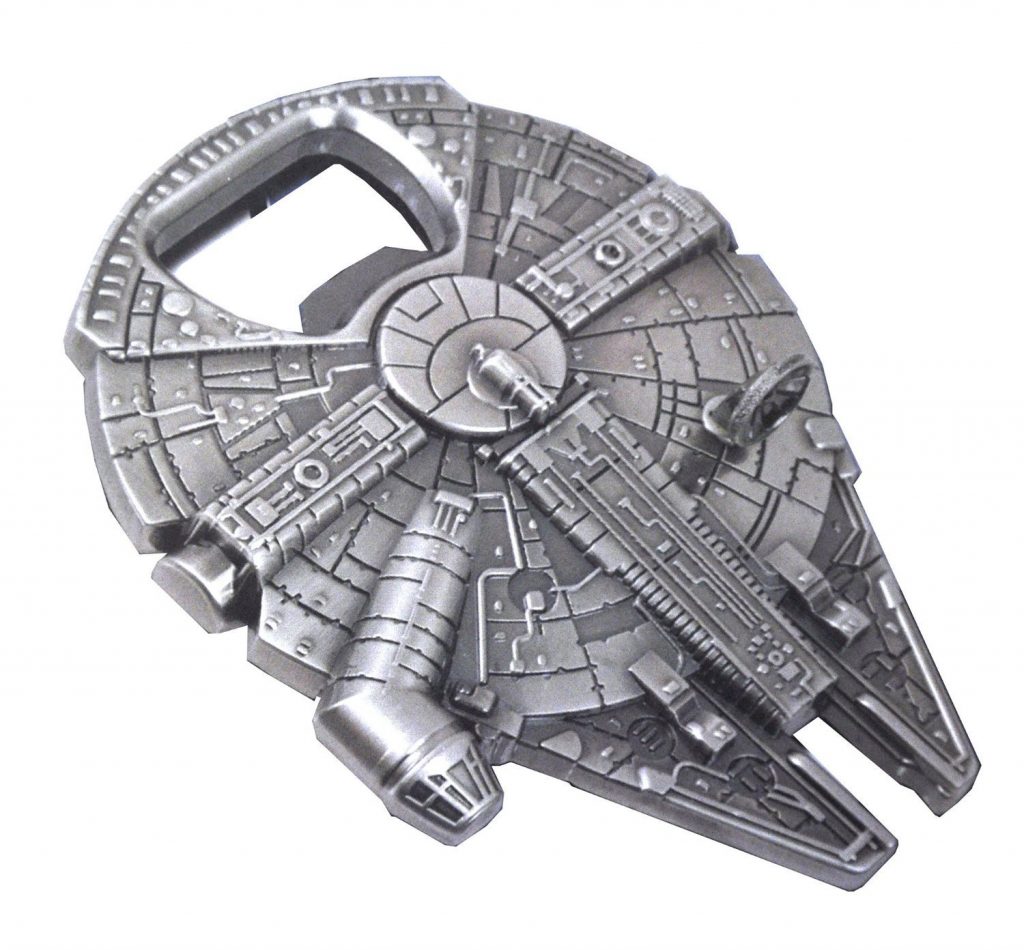 Become everyone's go-to at any Star Wars gathering with this bottle opener.
The Force Awakens Action Figures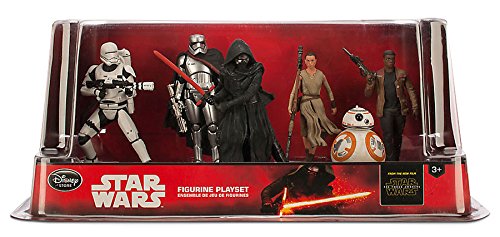 Perfect for the budding young Star Wars fan (or the one who wisely refused to grow up and still revels in a galaxy far, far away).
The Force Awakens contains all main characters from the new film including:
Kylo Ren
BB-8
Captain Phasma
Rey
Finn
Star Wars Han and Leia Bathroom Towels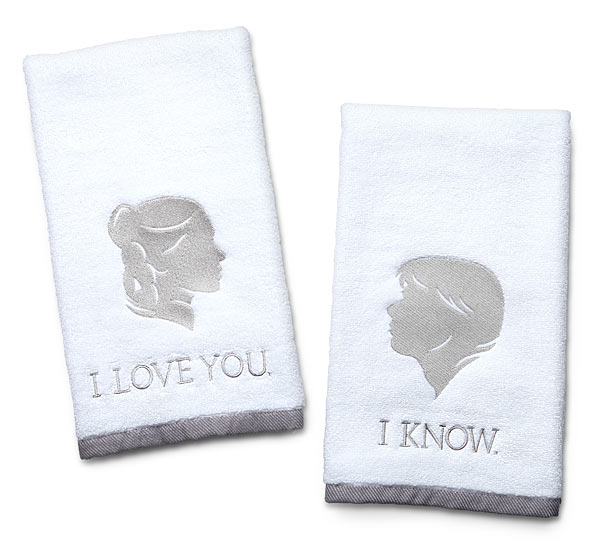 Add a bit of clever romance to your bathroom with these Star Wars towels. Whether you are Han or Leia in your relationship, this gift is a steal for just $29.39 that won't get you frozen in carbonite!
Star Wars Wireless Headphones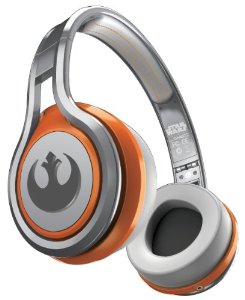 Swivel from side to side as you take aim at incoming TIE Fighters, focus your Jedi powers,  or practice your light saber technique to your favorite music using these Rebel Alliance wireless headphones.
This is essential geek gear and a wonderful gift for anyone who loves Star Wars.
Levitating Death Star Bluetooth Speaker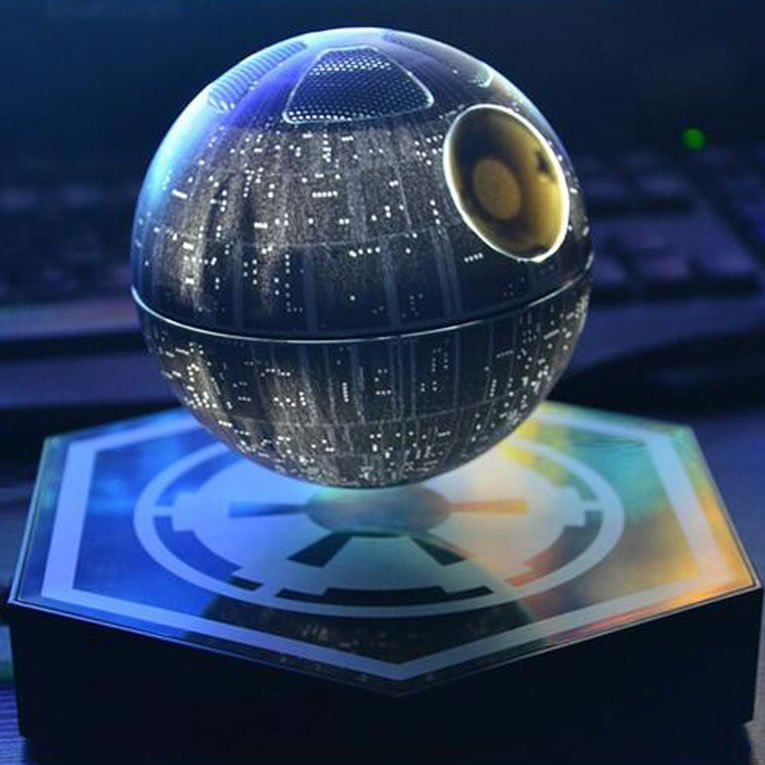 Without a doubt this is one of the best gifts for Star Wars fans you could possibly buy. The wireless connection allows you to use your smartphone, tablet, or any other bluetooth enabled device to blast high quality sound from the hovering, spinning Death Star.
For $212 it is a lot less than Rebel lives.
William Shakespeare's Star Wars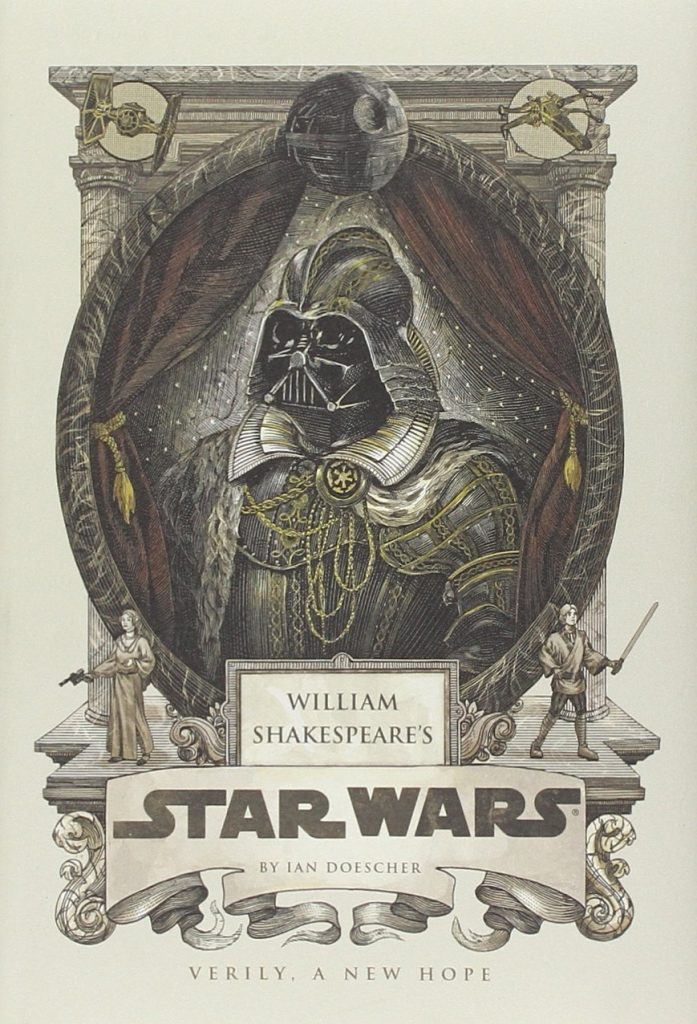 An essential addition to any Star Wars collection, this inventive tome features your favorite story from a galaxy far, far away re-written in Shakespeare's enduringly potent iambic pentameter.
Millennium Falcon Bluetooth Speaker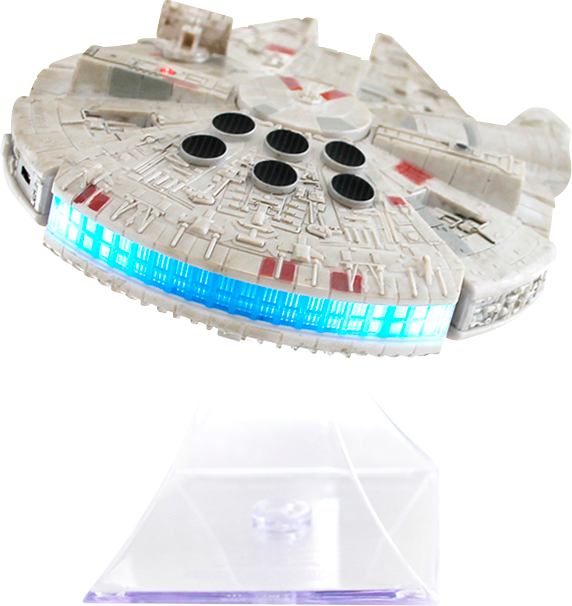 I'd be biased if I didn't also track down a great gift for people who are not aspiring Sith lords.
Star Wars R2-D2 Measuring Cup Set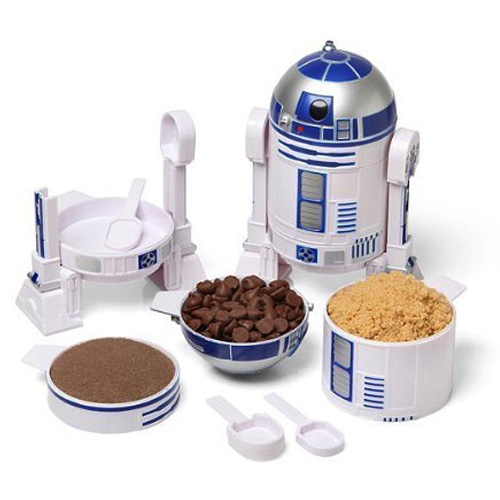 Make your favorite Star Wars fan happy with this set of measuring cups. This R2-D2 can be completely broken down and with the handy measuring labels you can be sure your meal will taste delicious.
Risk: Star Wars Edition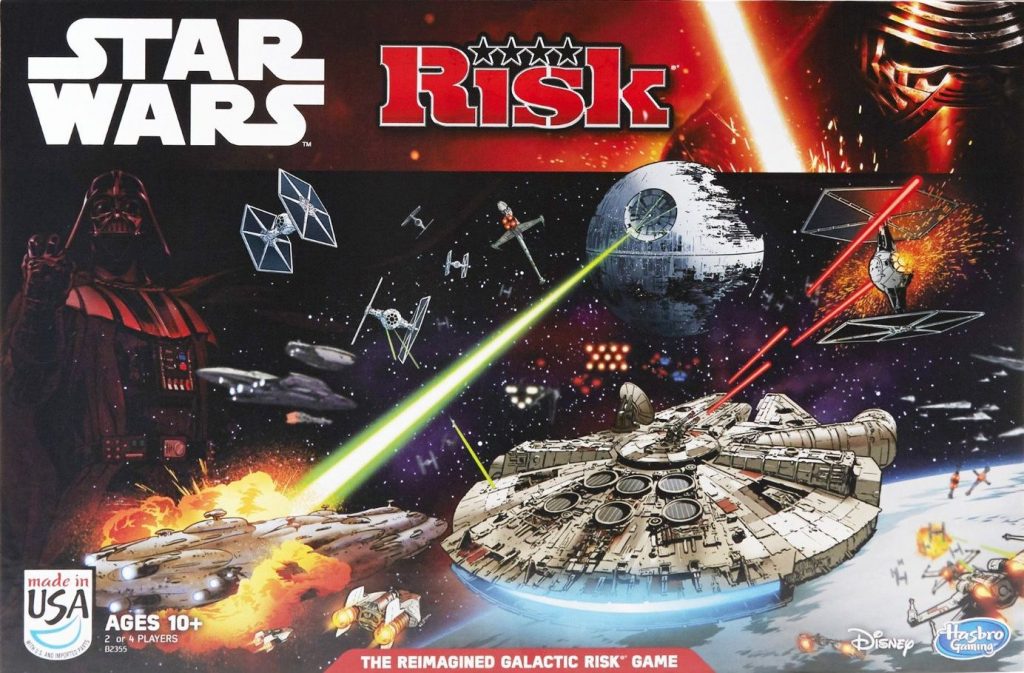 Risk was one of my favorite board games to play when I was growing up and if there had been a Star Wars version it would have made my childhood somehow even better.
This is a great way to start an evening either trying to destroy the Death Star or destroy Rebel Scum. And yes, someone gets to fly the Millennium Falcon.
Star Wars Nixon Black Darth Vader Watch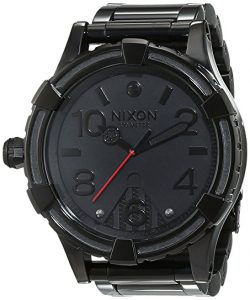 Join the Dark Side of the Force officially with this Vader inspired watch from NIXON. Featuring the greatest Sith Lord of them all's notorious black helmeted visage, it even comes with a box (which of course has Vader on it as well) to keep your new watch nice and clean. The blacked out stainless steel delivers a villainous sophistication and lets you keep track of time to make sure Wondering when the perfect time to choke rebel scum? Always, of course.
Millennium Falcon Rug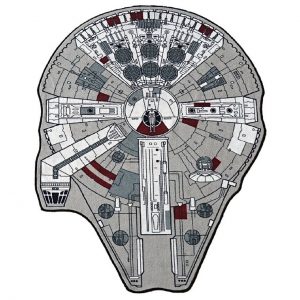 The one thing every room is missing is this Millennium Falcon rug. It will go perfectly in front of your TV or gaming area or of course your bedroom. This must have for any Star Wars fan measures 59" in length and 79" for width easily making it the center of attention no matter where it winds up. Which is exactly as it should be. Brash pilot and roaring Wookie not included (unfortunately).
Death Star Rug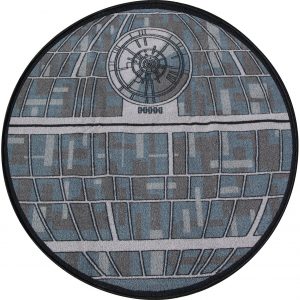 Depending on your allegiances, this will either make the perfect rug for your bedroom…or maybe the perfect rug for your bathroom. Either way, you should have it along with the Millenium Falcon rug. The balance of the Force must always be maintained. The Death Star rug measures 52" in diameter  and is fully operational.
Star Wars: Han Solo in Silicon Carbonite Ice Tray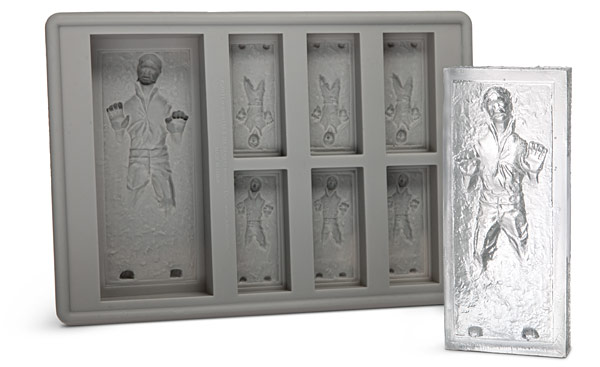 Perfect for Star Wars parties, this clever gift lets you freeze your own Han Solo for just $6.99.
Star Wars Cook Book: Wookie Cookies & Other Galactic Recipes
Here is another great Star Wars gift that should be a key addition to any set of cook books in any fan's kitchen.
Star Wars Lightsaber BBQ Tongs – With Sounds
At the next Star Wars themed party you can keep the BBQ sizzling with some extra heat from your lightsabers.
Star Wars Darth Vader Apron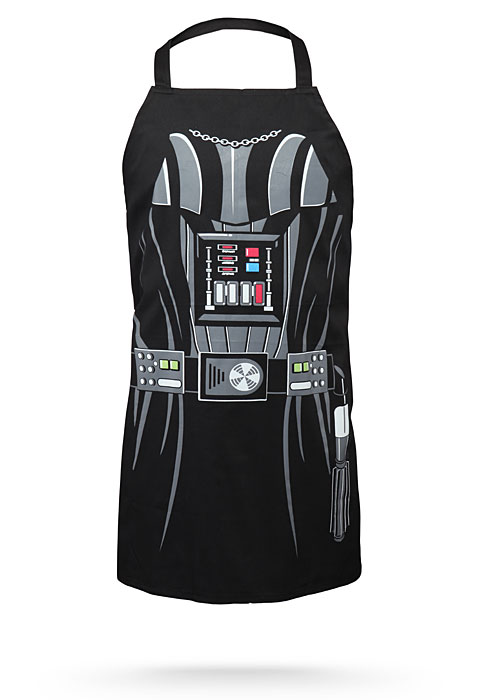 When people ask about the special sauce that makes your dish taste so good, you can finally tell them your secret: the dark side of the force.
Your supposed to be looking for gifts for others, but honestly if you gravitate towards the Darth Vader apron then I know the Sith in you is going to make you shop for yourself.
Star Wars: May the Froth be With You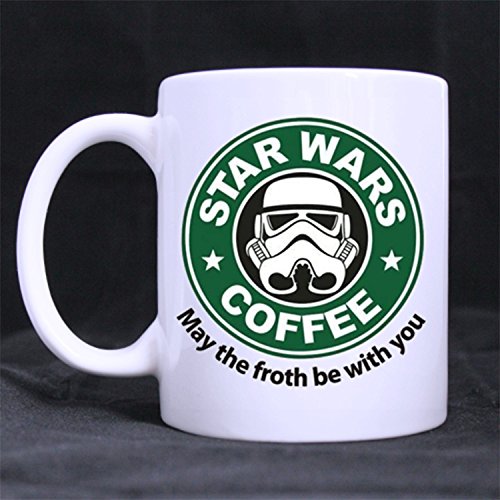 Here is a great gift for Star Wars fans and coffee lovers alike. Ensure your favorite Jedi starts the day right with the Force and the Froth on their side.
Star Wars Men's Number 1 Dad T-Shirt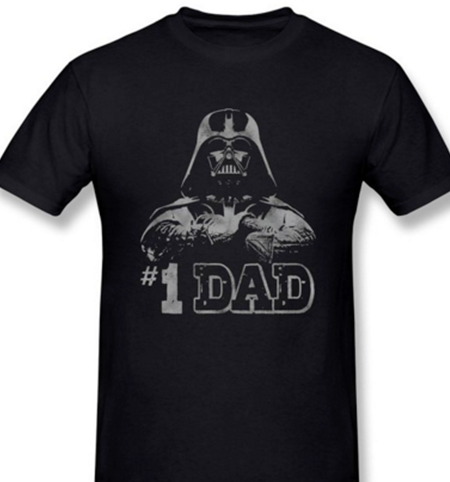 If your dad or husband loves Star Wars, then this is the perfect gift for him. Give your dark-side dad a gift that shows your down with the Sith.
Darth Vader Socks by Stance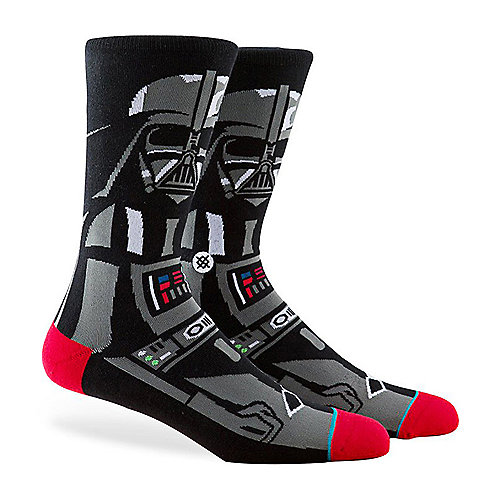 Made of 49% Cotton, 28% polyester, and 100% Dark Side of the Force these Dath Vader socks are perfect for your favorite Sith Lord. They pair great with a black suit and an army of clones.
Star Wars Don't Mess with a Princess T-Shirt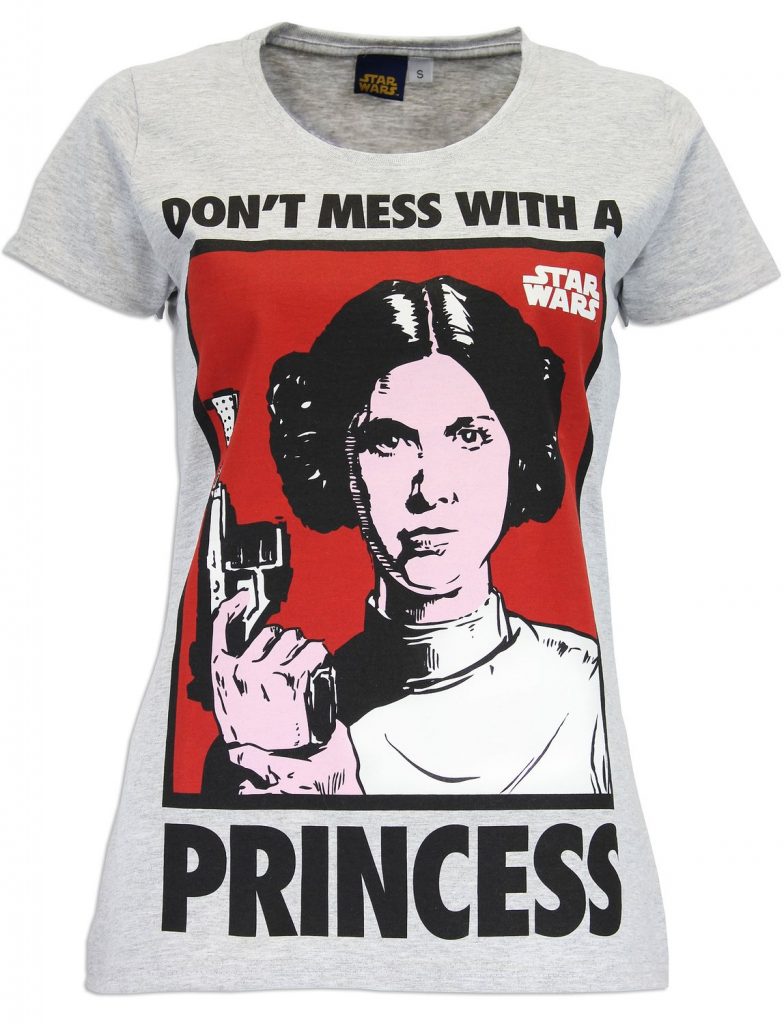 A classy Star Wars gift for her, show your favorite Princess you know she's not to be trifled with. Everyone in the galaxy already knows she's the most beautiful and now they will know not to get on her bad side. And let's be honest, it might be a helpful reminder for you as well.
The Imperial March: Star Wars T-Shirt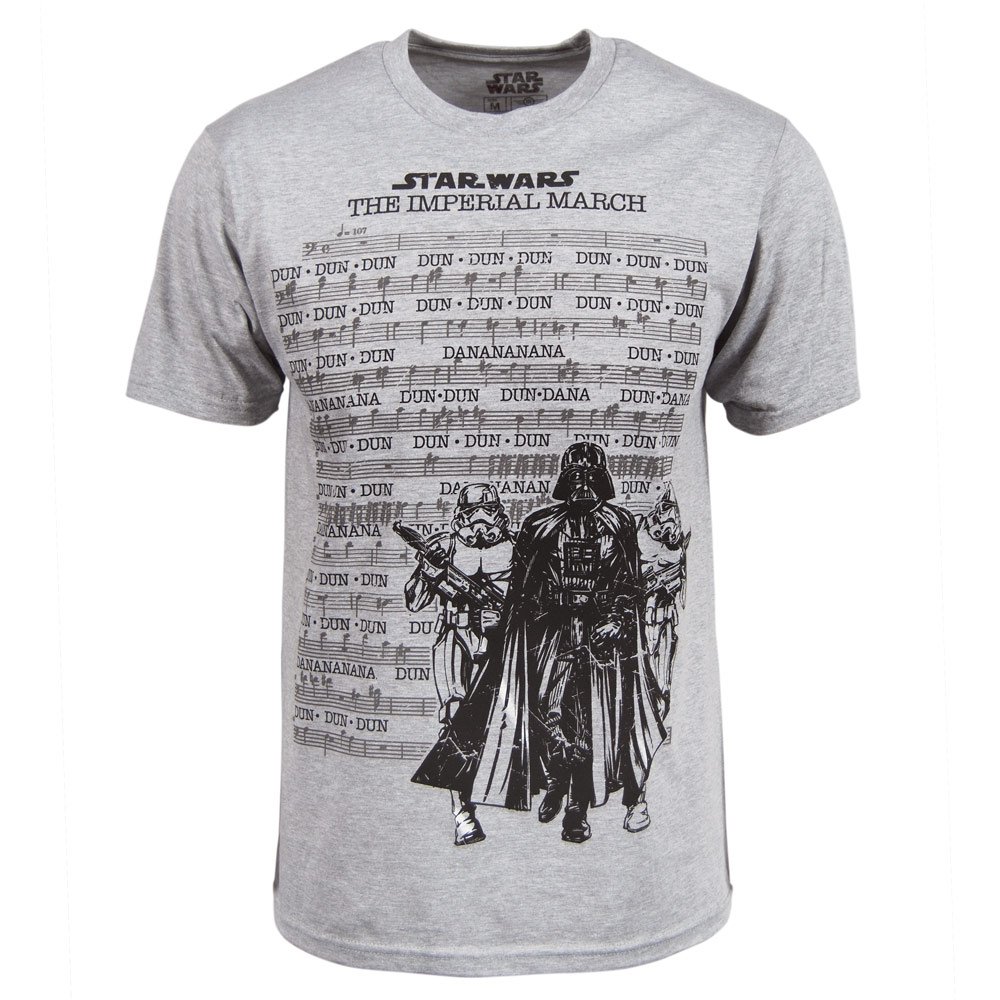 This hilarious Star Wars shirt lets everyone know that the person wearing it has a great sense of humor. Your fan should see if he or she can get people to sing along!
Expressions of Vader Shirt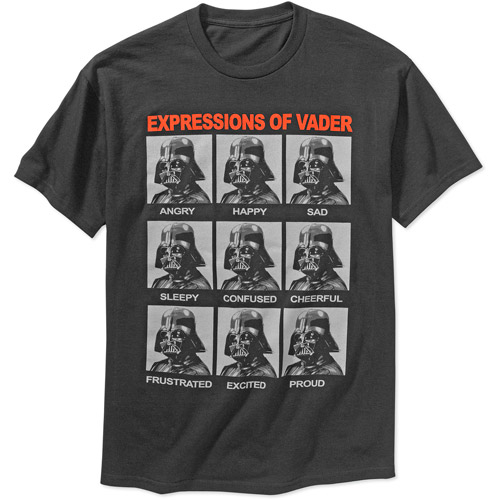 Another essential gift for your favorite fan's closet. This Star Wars t-shirt is everything we love about modern geekdom: sarcastic, immediately relevant, and all in good fun.
See all the myraid deep and variegated expressions of Darth Vader? This shirt gets them, every single one of them.
Darth Vader Star Wars Mug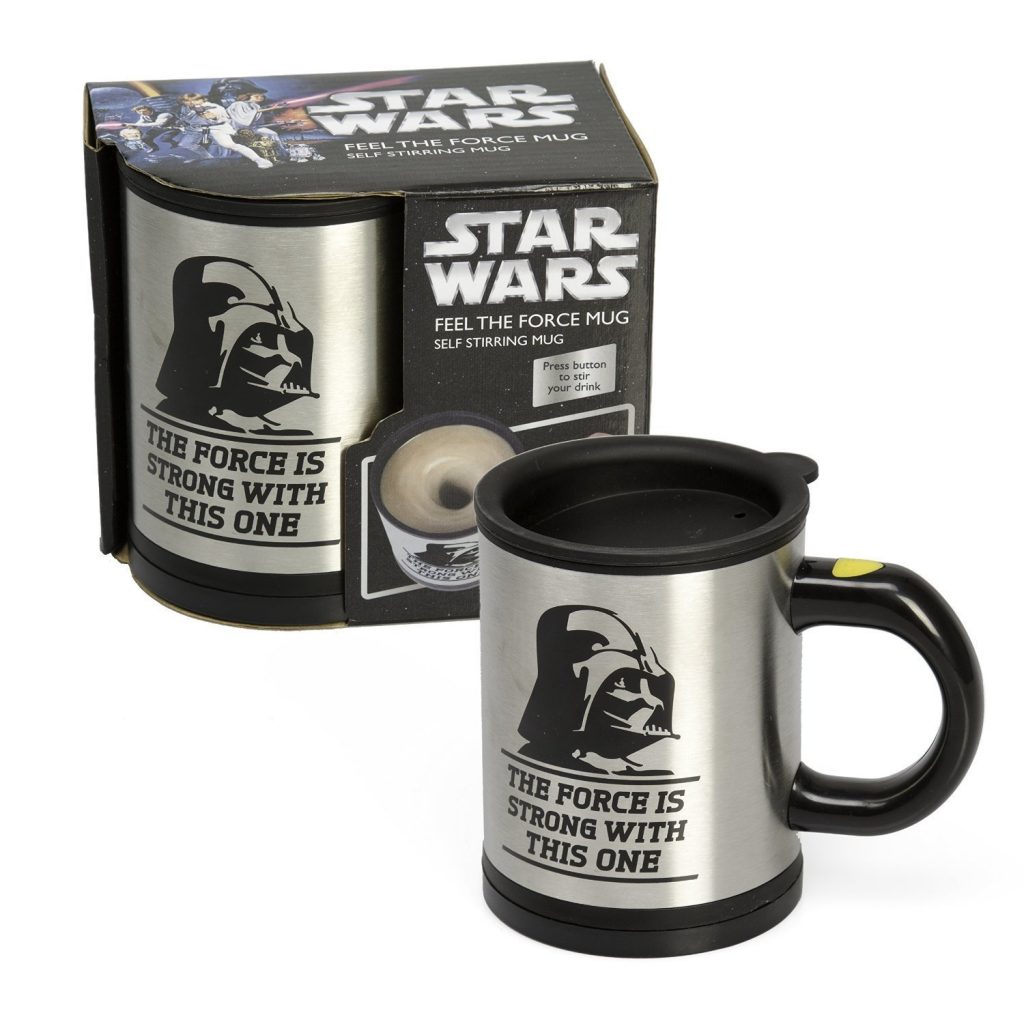 No Sith Lord should ever have to stir their own coffee or tea. This self stirring Star Wars mug is just what your favorite fan needs to help them speed through the day.
Star Wars Darth Vader LED Light Table Lamp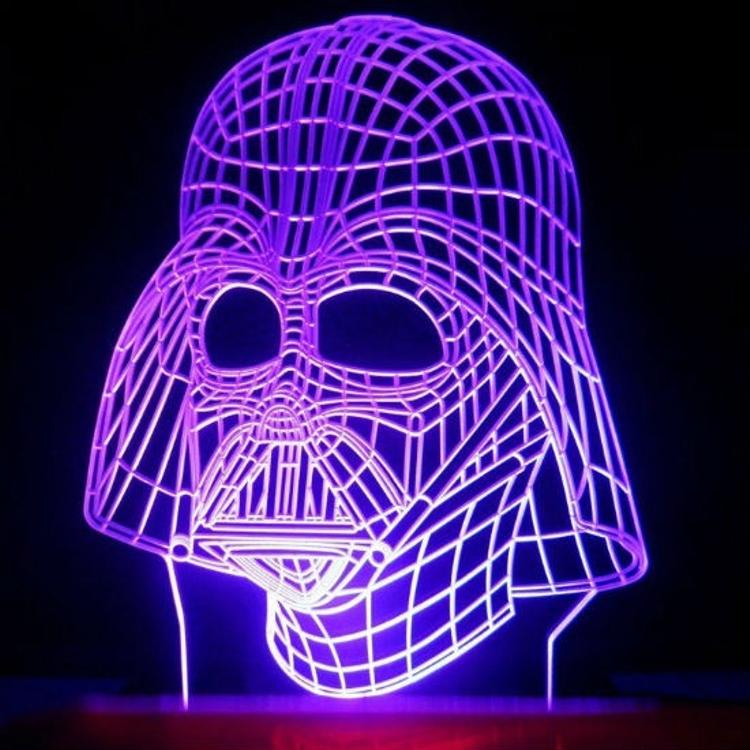 This LED table lamp creates a mysterious luminescence that is just about perfect for your fan's favorite room. While its not something Luke Skywalker might have loved, you can be sure that it will brighten the day (and night) for anyone who loves Star Wars.
Han Solo Fridge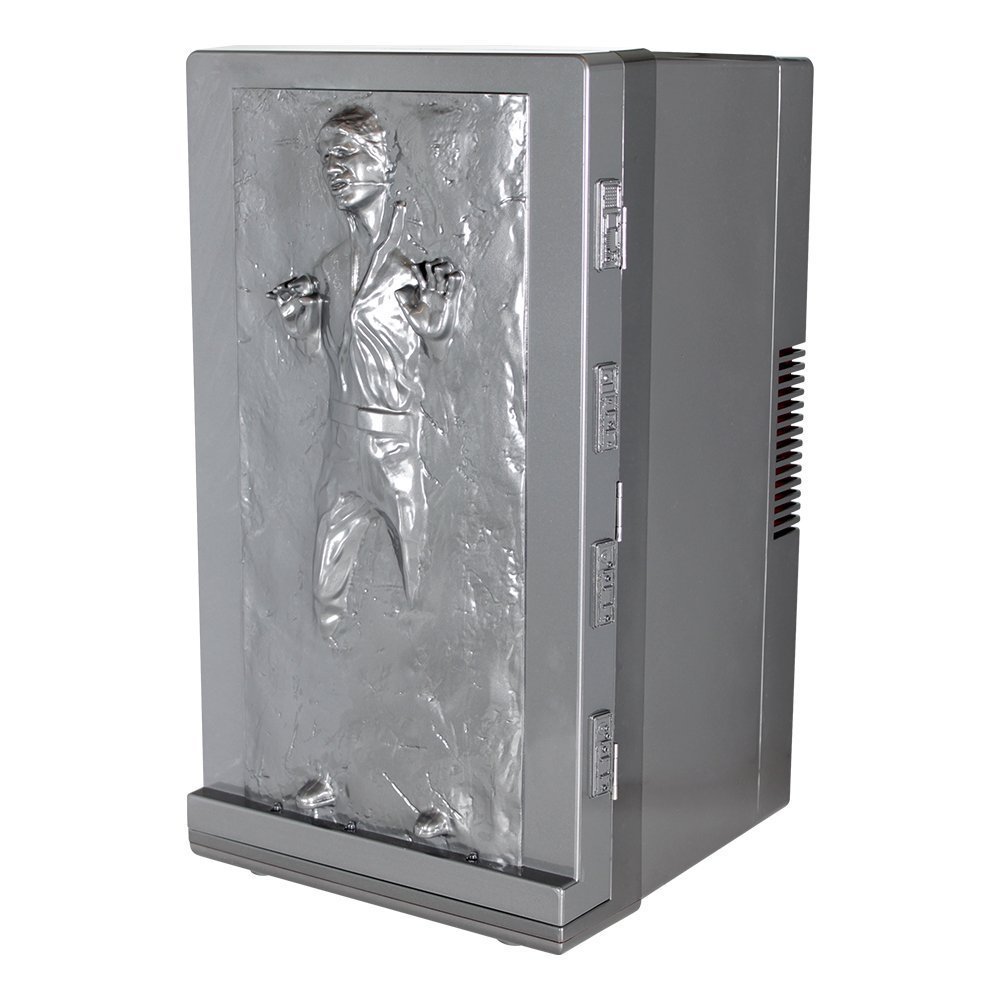 To be honest this is my absolute favorite Star Wars gift of all. And for the very affordable price of $224.99, most fans of the famous smuggler would happily welcome this addition into their kitchen.
Star Wars Millennium Falcon Heat Change Mug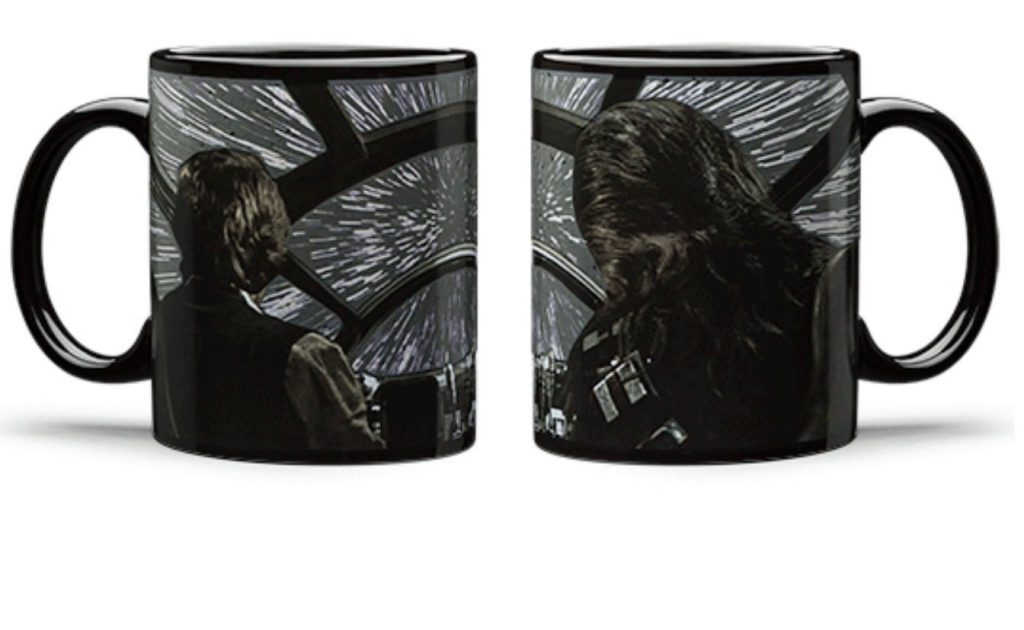 As far as Star Wars mugs go, this one has got to be one of the best. Blast into hyperspace at light speed once  you get your early morning warm brew.
Star Wars Lightsaber Coffee Mug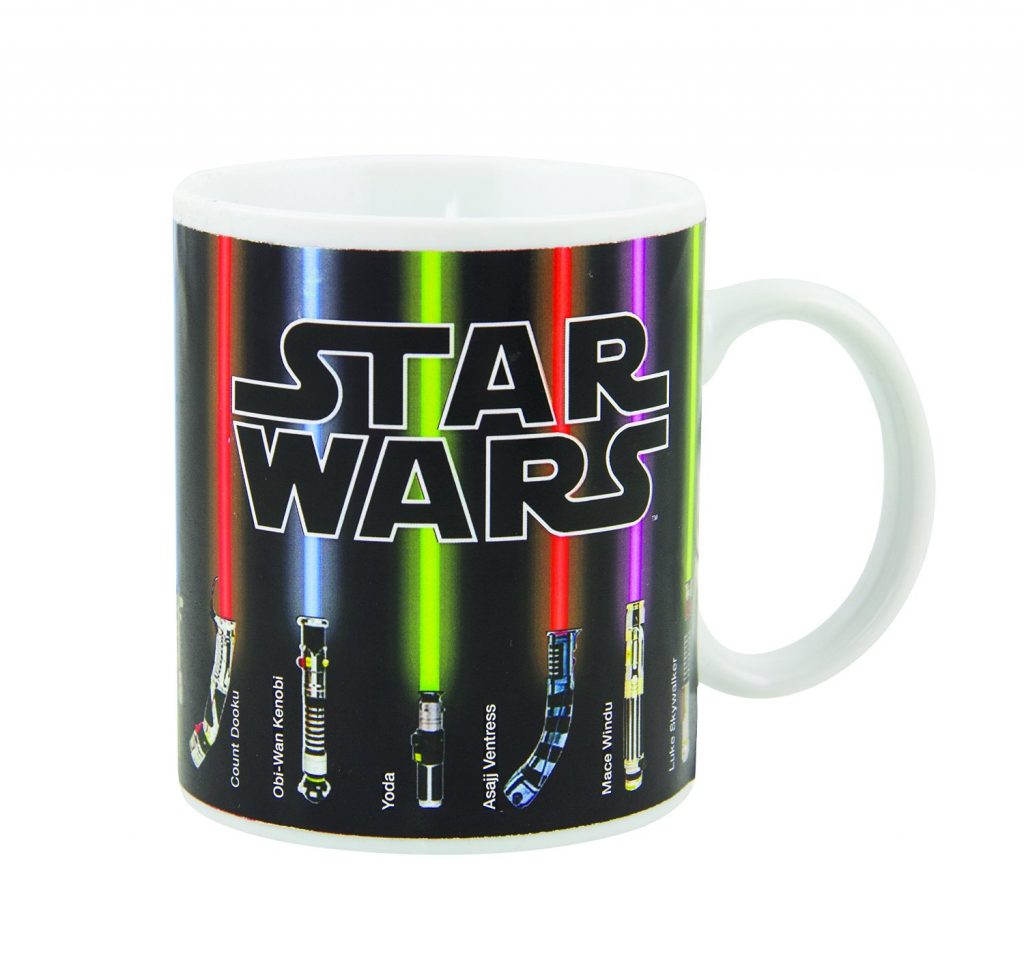 And now its time for a moment of brutal honesty. I don't actually like this mug. But everyone else on the Internet does, so I included it to please all of geekdom.
When any Star Wars fan adds in their favorite warm beverage they will be met with an awesome flash as the all the lightsabers blast on from their favorite Jedi Masters like Obi-Wan Kenobi, Luke Skywalker, and Yoda to insidious Sith Lords like Darth Vader.
Star Wars A New Hope Mug
This is a classic gift for any star wars fan young or old. For just $9.59 this 12 ounce ceramic mug can survive rainy mornings or long, cold nights.
Star Wars Episode 4 Large Lunch Box
Whether your young Jedi is just starting to embark on an adventure through the perilous galaxy known as the American Public School System or you have joined forces with a true Jedi Master, this Star Wars lunch box will at least protect their rations. The Episode 4 lunch box will also spark some great conversations and hopefully lead to new friendships–all that for only $13.34!
Incidentally this pairs exceptionally well with a lightsaber.
Star Wars A New Hope Poster
This poster is an essential gift for any true fan of the Star Wars movies. You can hang it in a dorm room, bedroom, hallway, or even better, the office.
Luke Skywalker Lightsaber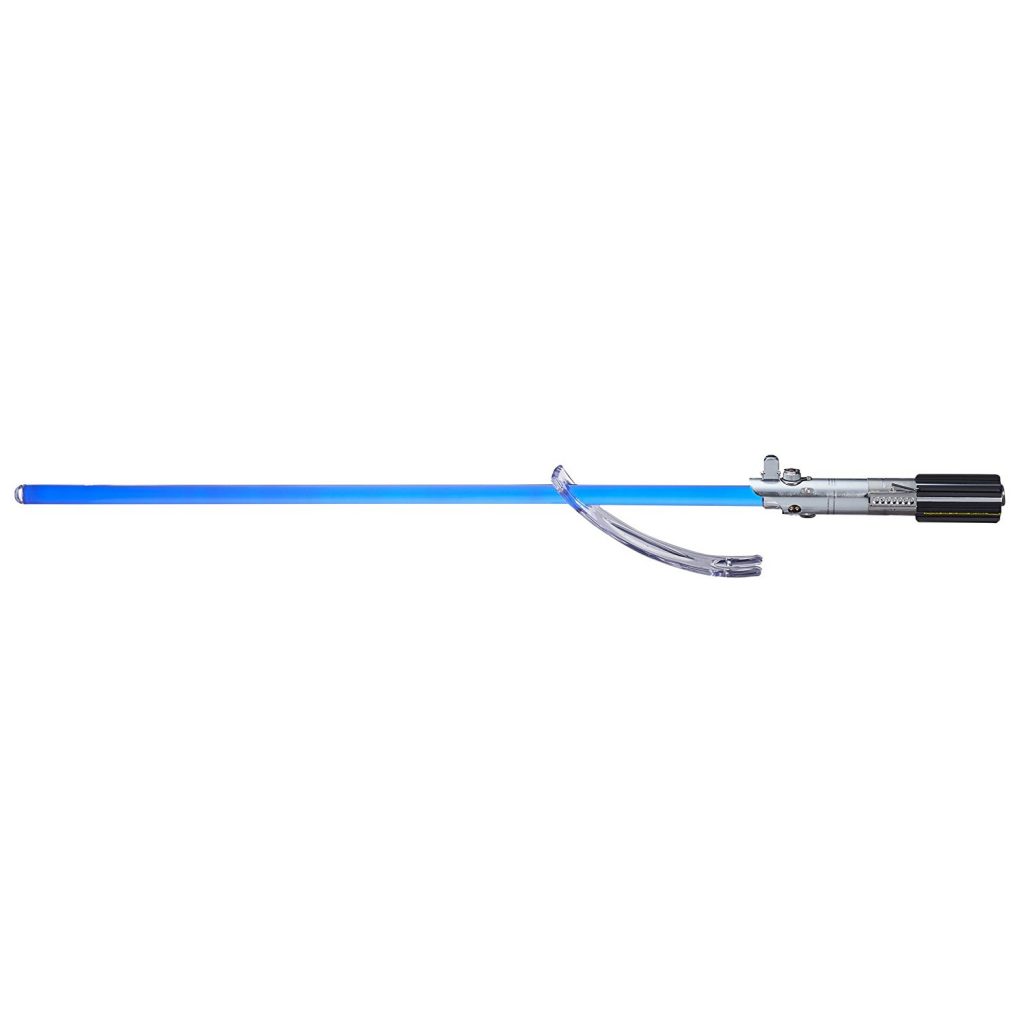 If you are looking for that final, crucial piece to really make your beloved fan's holiday or birthday unforgettable, look no further than the Luke Skywalker lightsaber.
The greatest thing about these lightsabers is that they hum and buzz when idle just like in the movies. And of course when they collide with another lightsaber they clash and hiss just like a duel between a true Jedi Knight and an evil lord of the Sith.
Darth Vader Lightsaber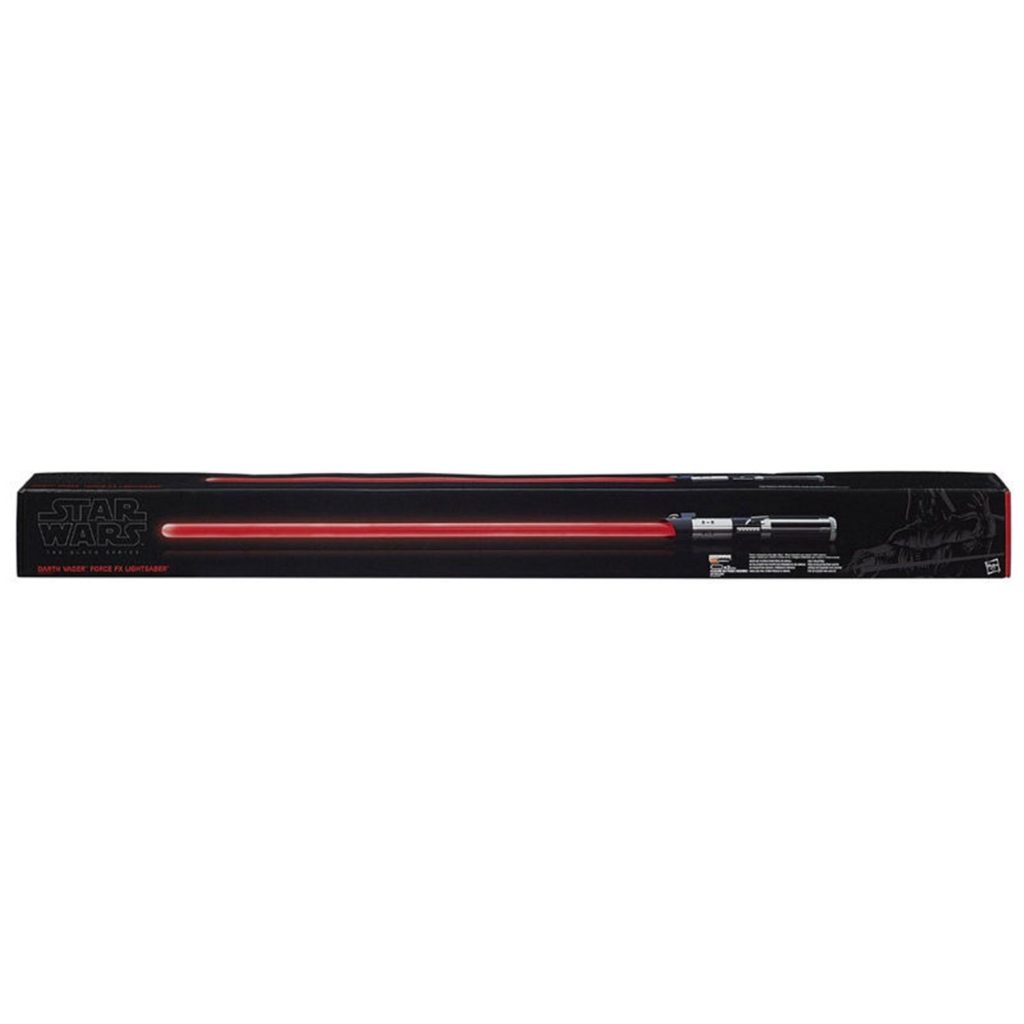 Fans of Darth Vader and students who have discovered the power of the dark side of the force will cackle with glee (and probably spare your life) when they unwrap this incredible lightsaber.
Sith Lords can also get a Darth Maul lightsaber which of course has two blades so they can slice two Jedi's in half at once!
Kylo Ren's Lightsaber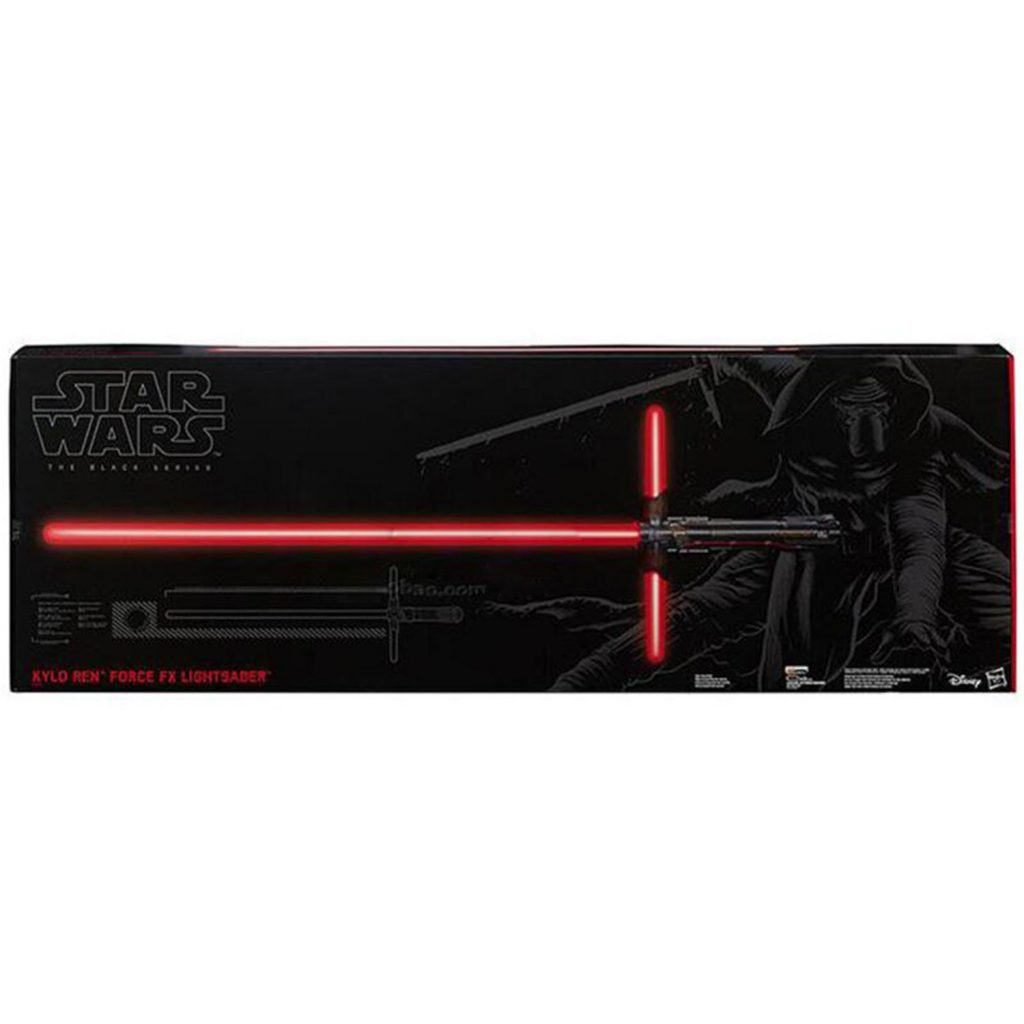 If you have a brooding Star Wars fanatic in need of a fiery companion, then Kylo Ren's Lightsaber is just the weapon for your emotionally anguished and yet darkly handsome geek.
Price: $157.99
Lightsaber Flashlight
For the Star Wars nut who has to have everything—I mean literally everything—Star Wars themed this will make their trip to the bathroom a little bit easier and more energy efficient than actually firing up the lightsaber.
Price:$ 16.43
Book of Sith Vault Edition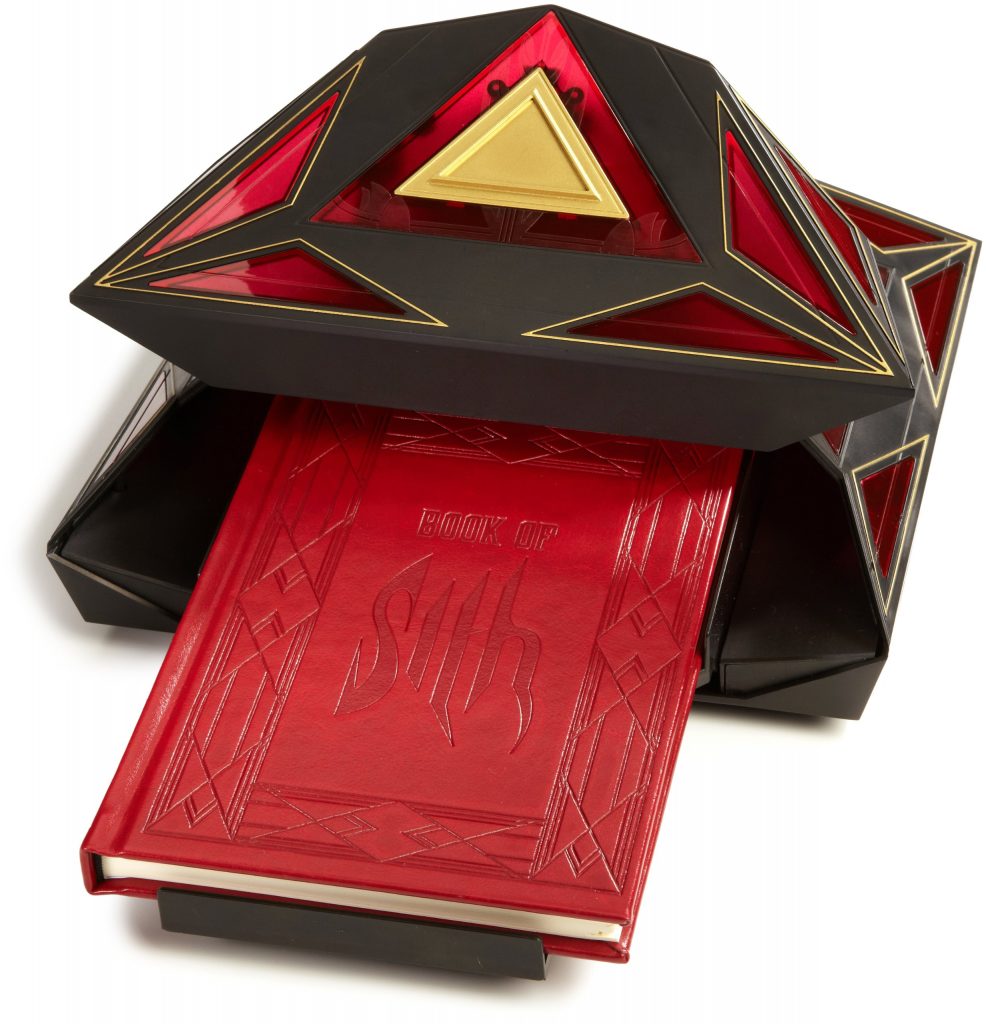 Do you know someone who wants to learn more about the incredible power of the dark side of the force? Give this Book of the Sith to them but just remember the Apprentice usually slays the Master!
Jedi Path Delux Vault Edition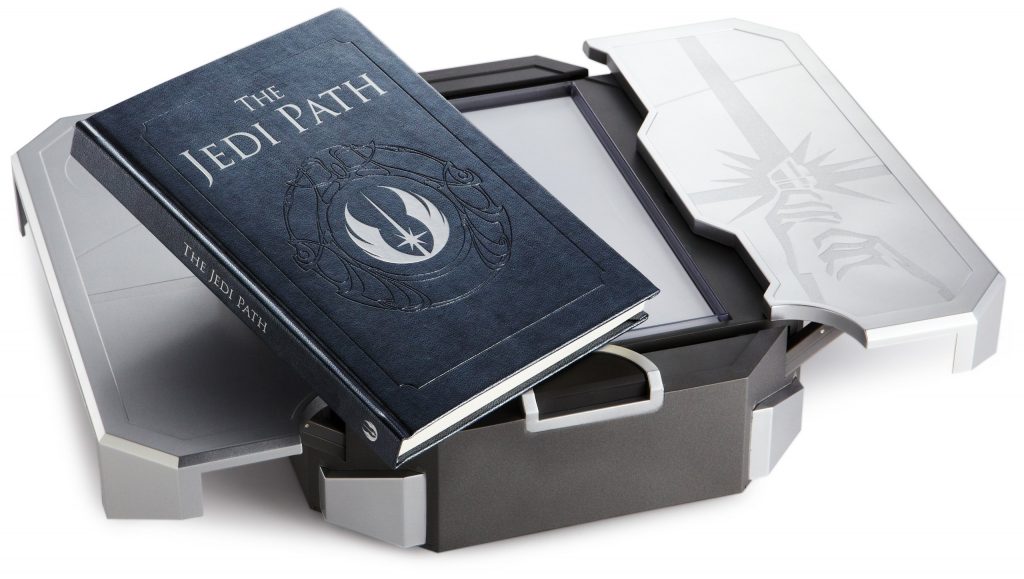 Do you know someone with an exceptionally high midichlorian count? Bestow this hallowed tome of Jedi learnings upon your young Padawan!
Price: $59.99
Bounty Hunter's Path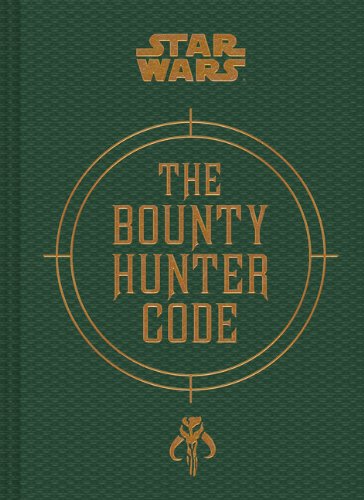 Become an elite bounty hunter with this great book from the infamous Mandalorian, Boba Fett.
Price: $14.74
Jedi Bathrobe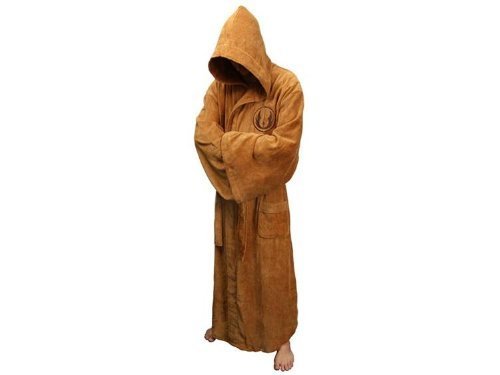 Whether you chose to wear this great Jedi Master robe only in your home is up to you. We can only hope that you get one for yourself and your favorite Star Wars fan and wear these in public as much as possible.
Millennium Falcon Lamp
If you can't buy someone a ride on the actual Millennium Falcon you can at least get them a version that has 7 different color settings and illuminates their room in a wonderful array of lights.
BB-8 Droid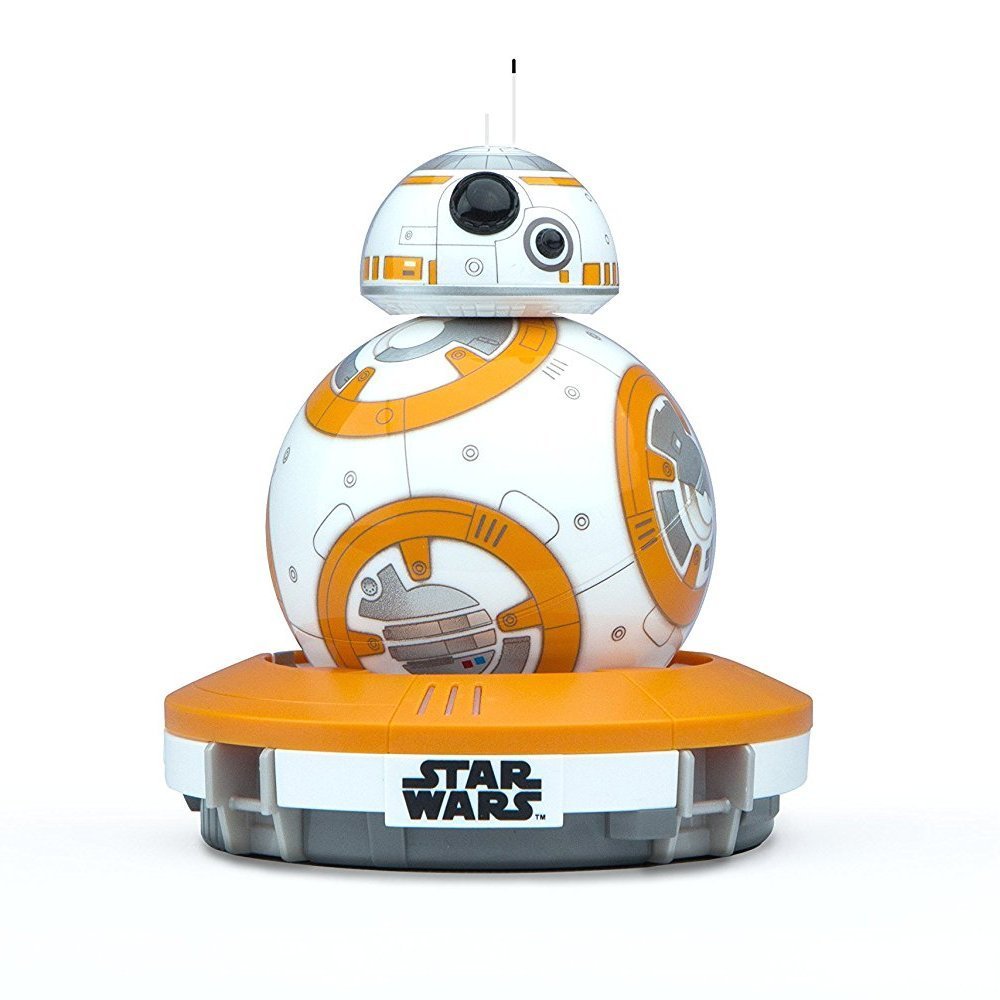 The BB-8 App controlled robot is one of the most sought after items in the galaxy this year.
Boba Fett Keychain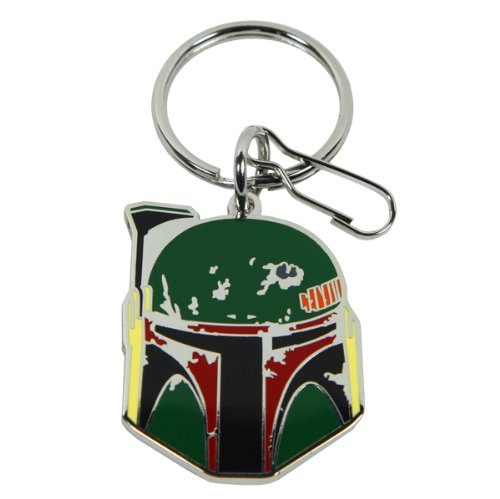 Any lover of George Lucas's films is very likely a lover of the infamous man from Mandalorin.
Give your Star Wars fan this cool keychain with everyone's favorite bounty hunter, Boba Fett.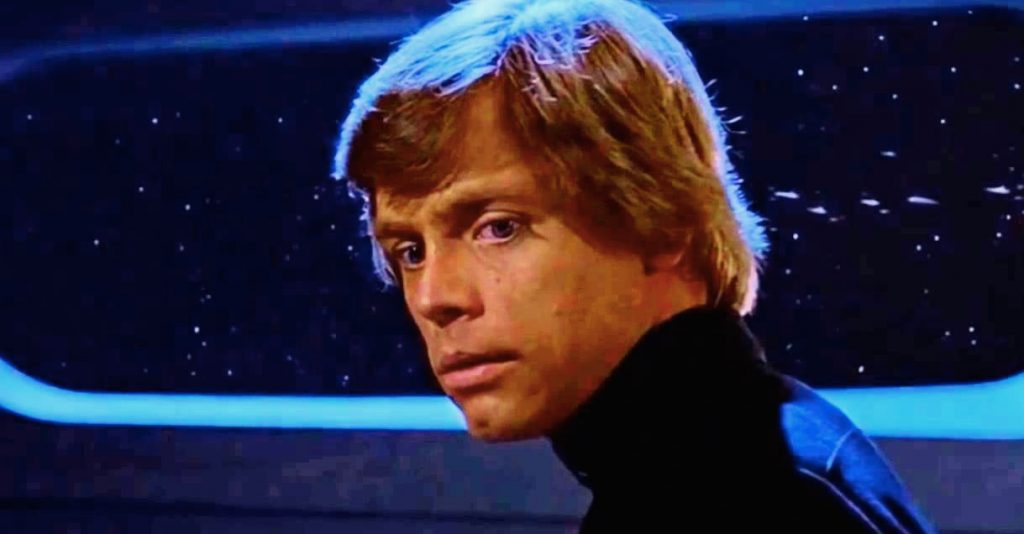 I should have come to you sooner for all these incredible gadgets and toys.
You're Now All Set
Essentially if you want Star Wars themed gifts someone has made them: whether it is Star Wars clothing like shirts, hoodies, and sweaters, or electronics and gadgets, or decorations for your home or office you don't have to travel to a galaxy far, far away to find them.