Unicorn gifts are great for any celebration, whether it's the holidays or someone's birthday or anniversary because of the exotic magic they are suffused with.
So, whether your favorite unicorn lover is looking for coffee mugs, shirts, or even a giant inflatable raft I've got you covered with some truly magical presents.
Poopsie Unicorn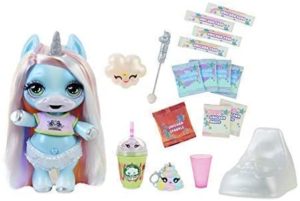 One of the most popular unicorn gifts of all time, the
Poopsie Unicorn
is sure to offer some much needed sparkle to your life. Go ahead and spring for some extra Poopsie Slime Surprise pack and score up to 10 magical unicorn surprises as well as more rainbow poop–could you ever have too much?
Unicorn Night Light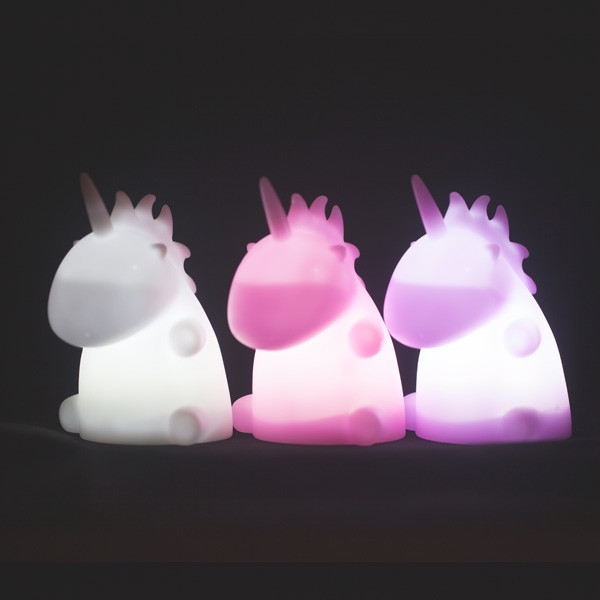 Imbue any room with a magical aura using this unicorn night light.
Unicorn Coffee Mug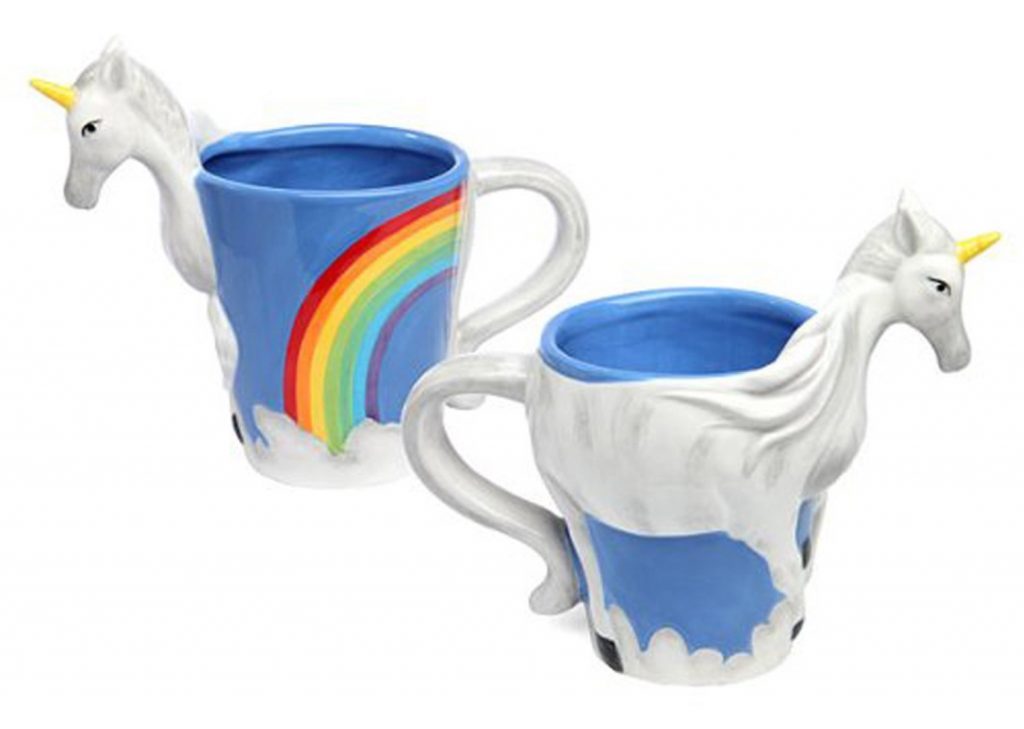 Holds up to 16oz of any favorite liquid and suffuses it with rainbows and ancient magic from secret unicorn groves.
Too Faced La Crème Lipstick Unicorn Tears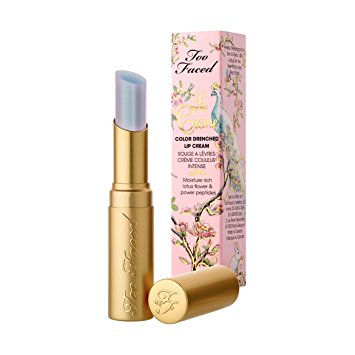 Add these unicorn tears to your lips to give them that much sought after magical glow.
Cat Riding Unicorn Mouse Pad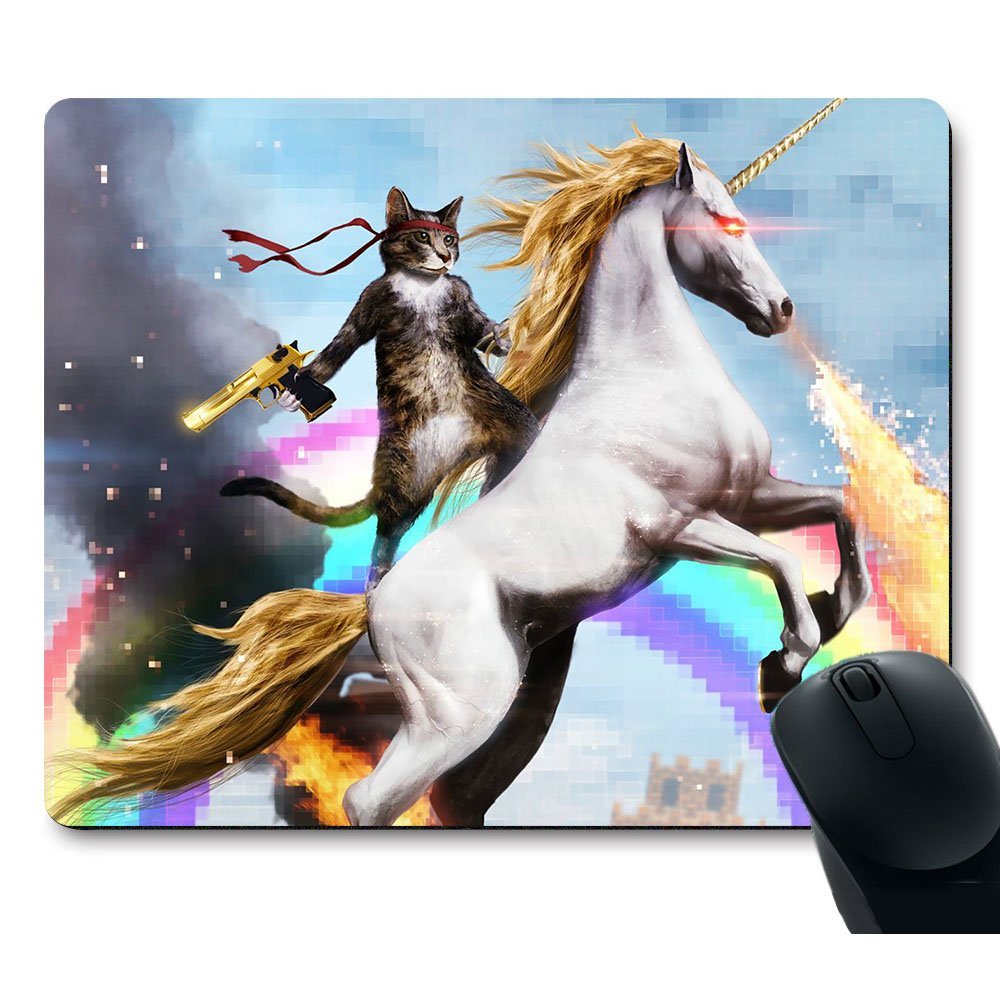 This is without a doubt one of the funniest unicorn gifts you could ever possibly give to someone.
Unicorn Wine Holder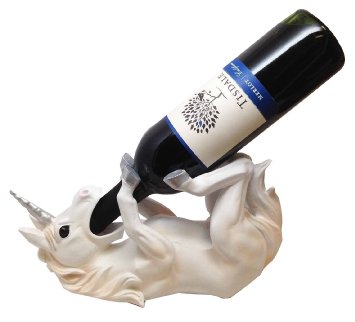 Does your friend love wine? Does he or she love unicorns? Do you really even have to ask those two questions?
But seriously, if you know anyone who loves wine and unicorns, this is the perfect gift.
Sock It To Me Women's Rainbow Unicorn Socks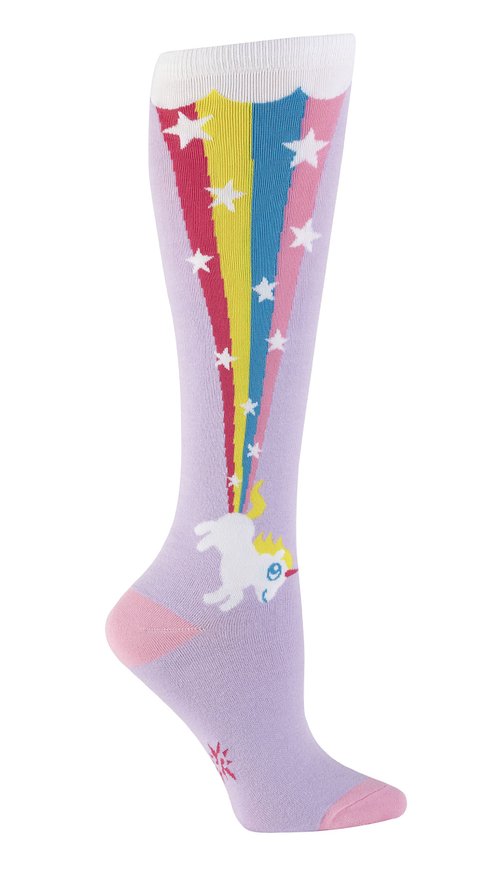 One of the more unique unicorn gift ideas for sure, but you are in luck if your favorite lady loves magical mares.
Unicorns Are Jerks: Coloring Book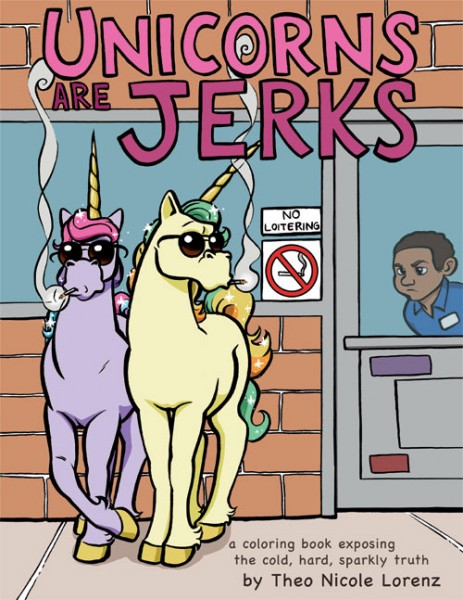 This essential adult coloring book is a perfect present for the unicorn lover in your life who is a little jaded these days.
The coloring book features 18 sketches of unicorns being complete jerks: from texting in movie theatres to farting in elevators. This is a steal for only 7.99!
Bag of Unicorn Farts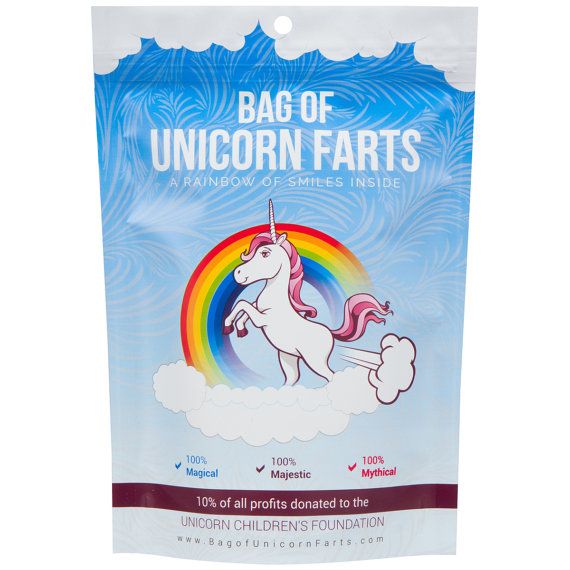 Surely to elicit a good chuckle, this is one of those funny unicorn gifts that should be on the top of your list.
Unicorn Throw Pillow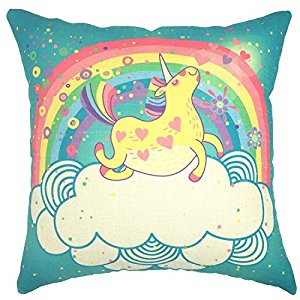 Sure to quickly become any unicorn fan's go to pillow whether they are planning on spending some quality time reading in bed or going for an epic Netflix marathon.
Unicorn Giant Inflatable Pool Float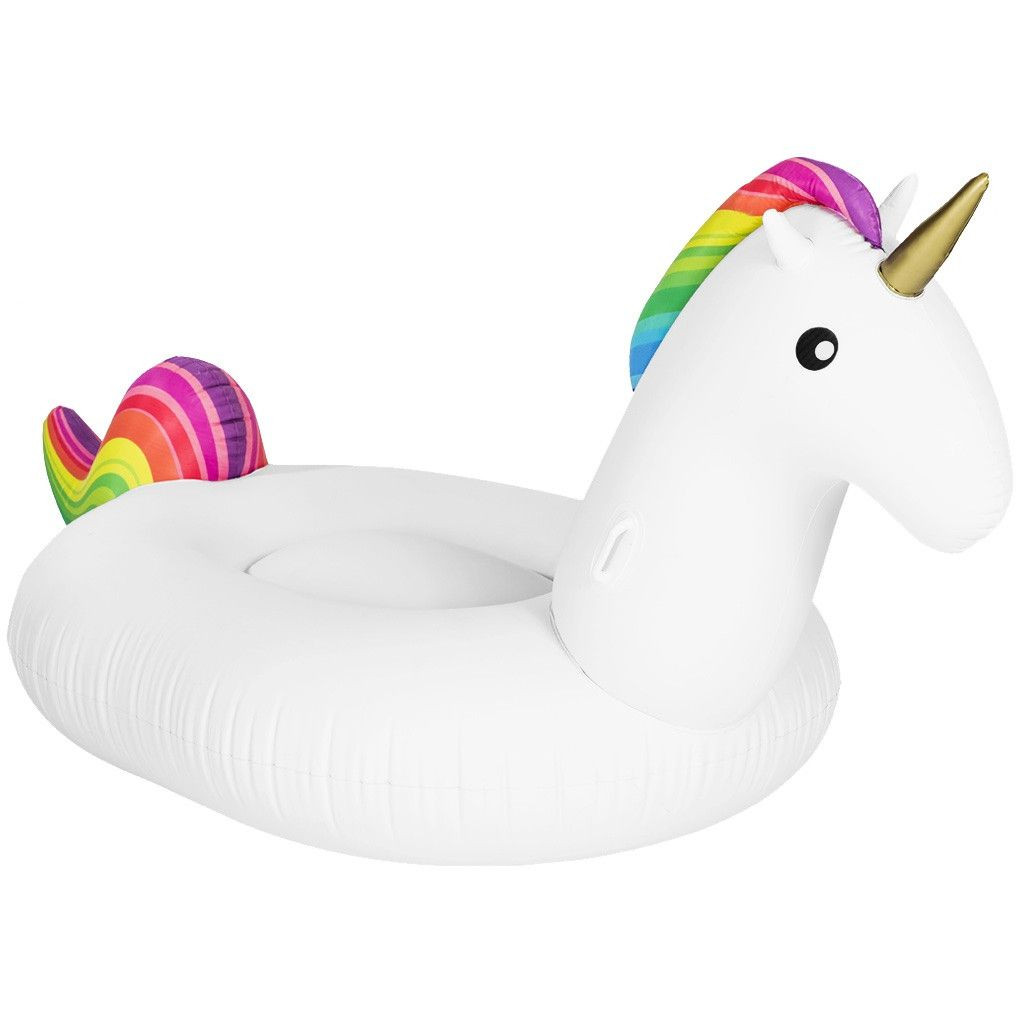 How can you not absolutely love this? Drift around the pool on the giant unicorn, basking in golden sunrays sipping unreservedly from your favorite beverage.
Unicorn Travel Bag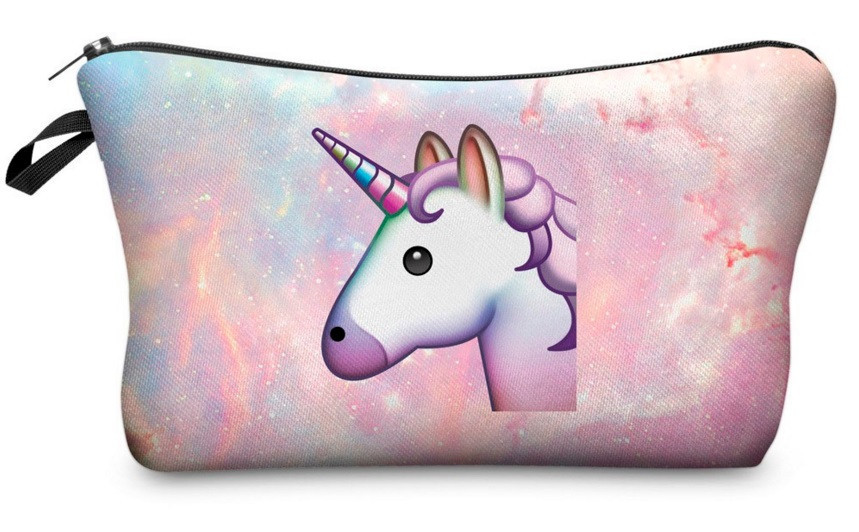 This small bag featuring the iconic unicorn emoji is great for carrying all your small items like spare change, cell phones, and any cosmetics. It's the safest place to store anything you own when you are out and about since all your stuff will be guarded by a unicorn.
Big Unicorn Mug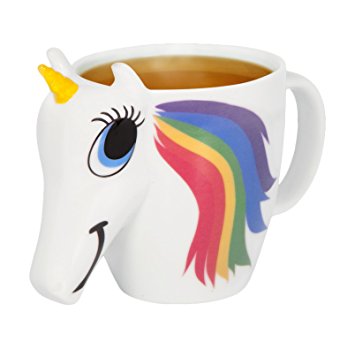 Enjoy your favorite warm morning beverage, now with magic. This large unicorn coffee mug features a smiling mare with a rainbow colored mane and a golden horn.
Unicorn Plush Slippers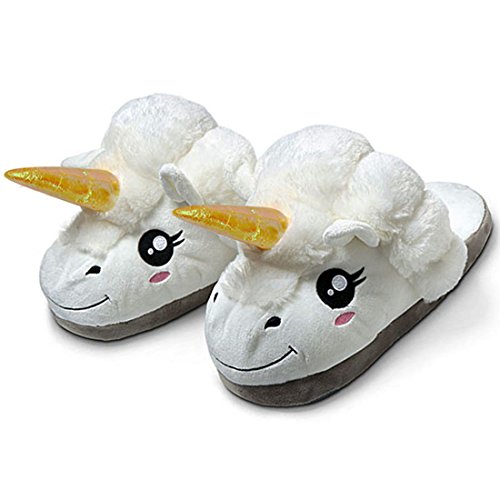 Unicorn lovers will enjoy warming their feet with the magic of a unicorn mane. Whether you are relaxing around the house or simply curling up with a good book or an epic movie these plush slippers will keep you feeling comfy and enchanting.
Unicorn Shower Curtain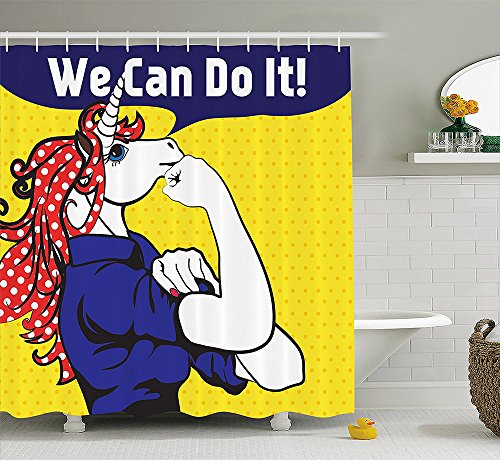 Potentially the best gift here (not kidding) this shower curtain features everyone's favorite magic mare doing a timeless, classic pose.
Onsie Unicorn Pajamas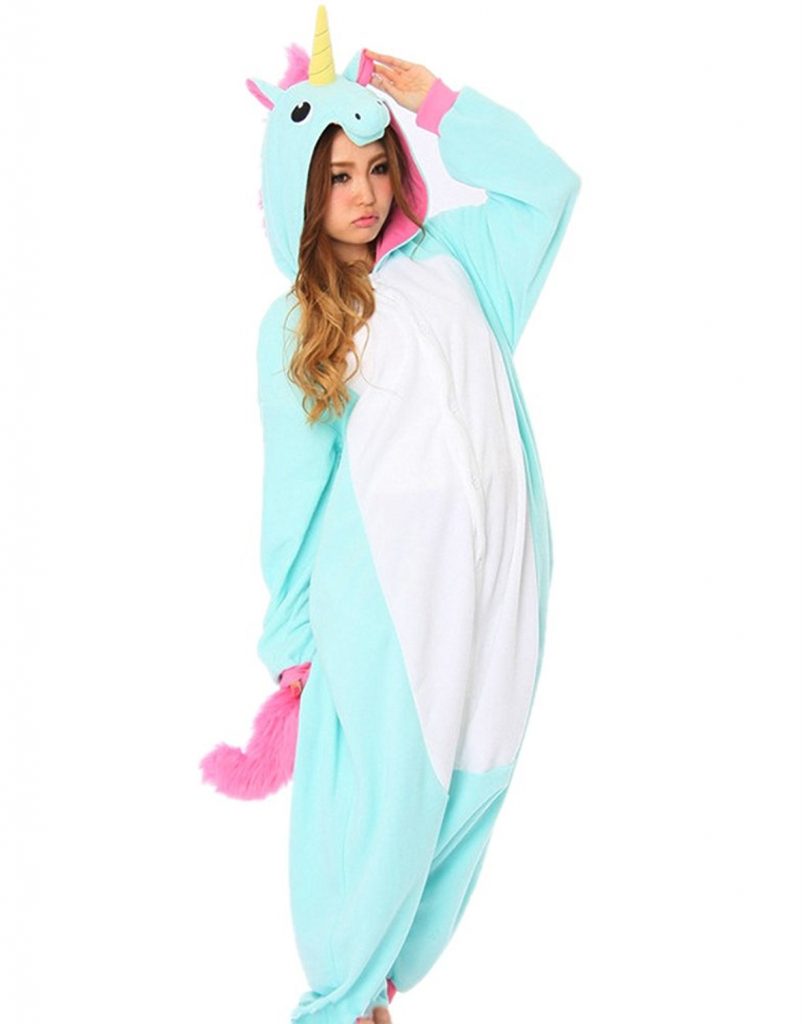 These double as a unicorn costume. Throw in the slippers and socks as well and you've got yourself the perfect unicorn gift basket.
Unicorn Portable Charger iPhone & Andriod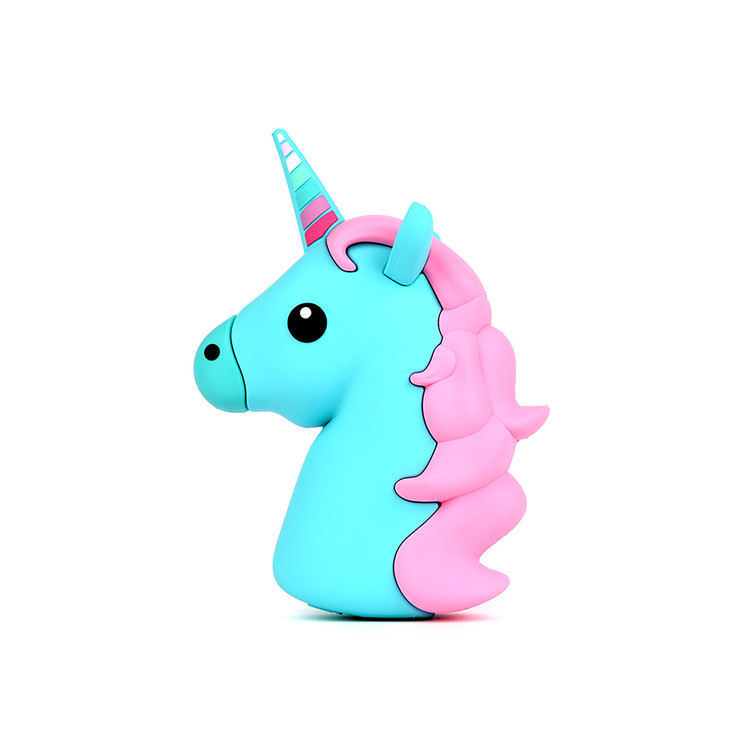 This magical unicorn charger is so perfect that it works with either  your iPhone or your Android phone.
Flying Unicorn Shower Curtain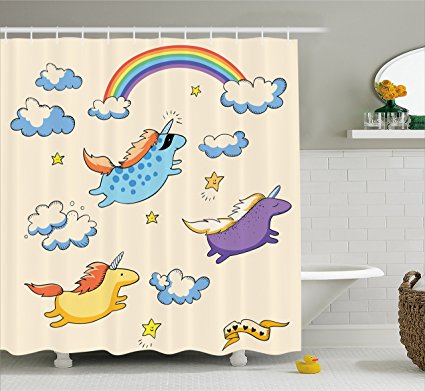 This unicorn shower curtain features several flying baby unicorns (yes you read that right) which makes it the perfect unicorn gift for your children.
Unicorn Cookie Cutter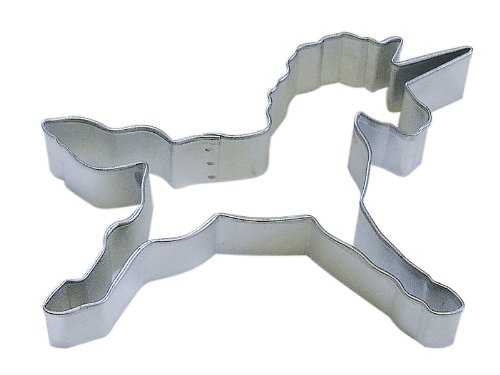 Unicorn cookie cutter bakes delicious treats in the shape of everyone's favorite rainbow-maned creature of myth!
I Don't Believe in Humans Shower Curtain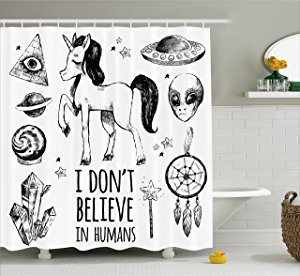 You know the people who don't believe in unicorns? And therefore cannot be trusted. Yes, they exist and have been known throughout history as "fools." Well, anyways, this shower curtain is great to stick it back to them, since I'm sure anywhere in fairyland or in any unicorn grove they are saying the same thing about us humans.
Unicorn Duct tape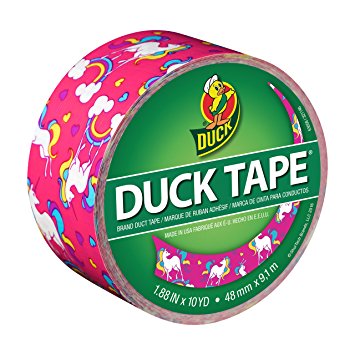 The only way duct tape could have ever been made better was by adding unicorns to it. And they did.
Unicorn Popper White Sunshine Toy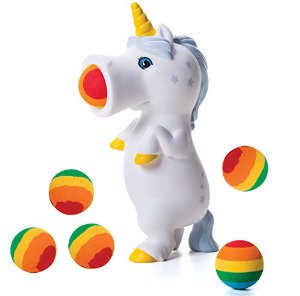 Now you can shoot rainbow colored balls from the maw of a unicorn. Kids will love this, but why not sneak one into your office and take a few shots at unsuspecting coworkers as well? If white is not magical enough, this great unicorn toy also comes in pink.
Unicorn Ice Tray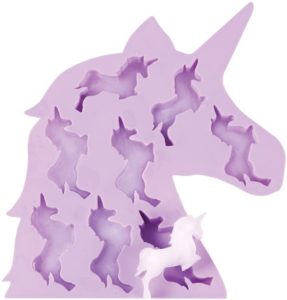 This unicorn ice tray is a perfect way to add some magic to any drink.
How to Catch a Unicorn Book
From the popular How to Catch series comes an exciting entry on everyone's favorite magical creature, the unicorn! Go on an adventure through a Zoo as a group of plucky young adventurers try to catch their very first rainbow-maned fantasy steed.