If you have already read books similar to divergent, and are looking for more young adult dystopian novels, then I've got some recommendations that are going to add a whole stack of thrilling adventures to your tbr pile.
In addition to discovering more books like the hunger games, catching fire, mockingjay and other canonical dystopian novels including the Maze Runner by James Dashner, or Legend by Marie Lu, or Partials by Dan Wells I hope you find a few that you missed previously.
Illuminae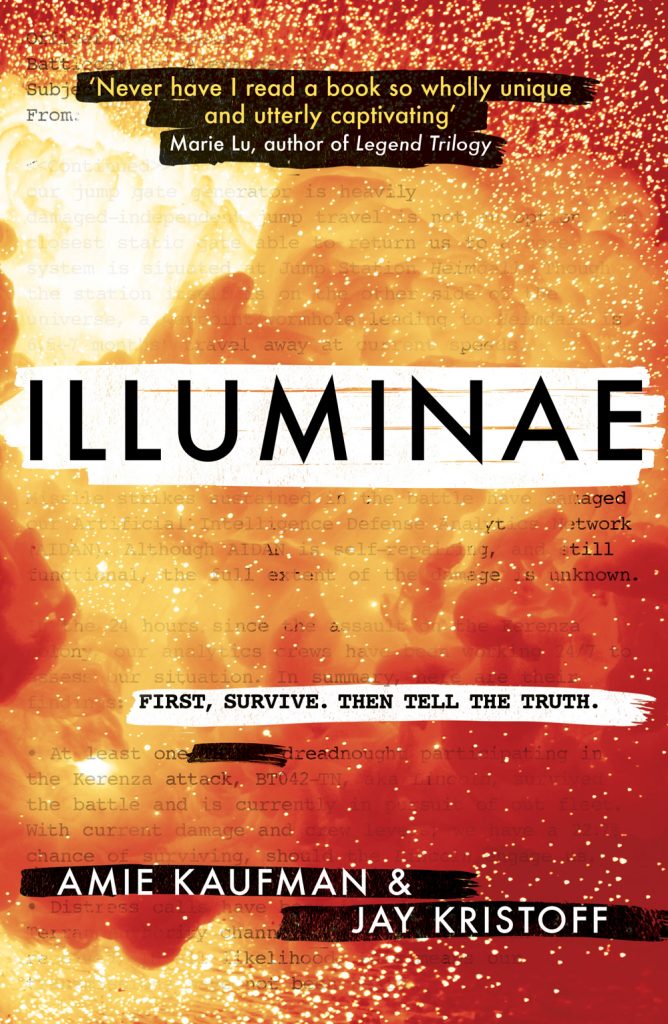 In the year 2575 breakups still suck.
Now imagine having to rely on the person you swore you would never talk to again for survival.
Such is the situation Kady finds herself in, when both she and her ex Ezra are forced onboard a space ship in order to flee for their lives.
But it turns out the spaceship might not have their best interests in its mind. Just in case that wasn't devastating enough, there is also a plague that's broken out and the adults "in charge" aren't sharing everything they know (do they ever?)
There are some exceptional and absolutely wonderful expressions of love throughout this book which made it such a great read for me.
However, the style is a little jarring unless you are used to reading more experimental fiction—and even if you aren't Illuminae makes a fantastic book to start.
Her Revolution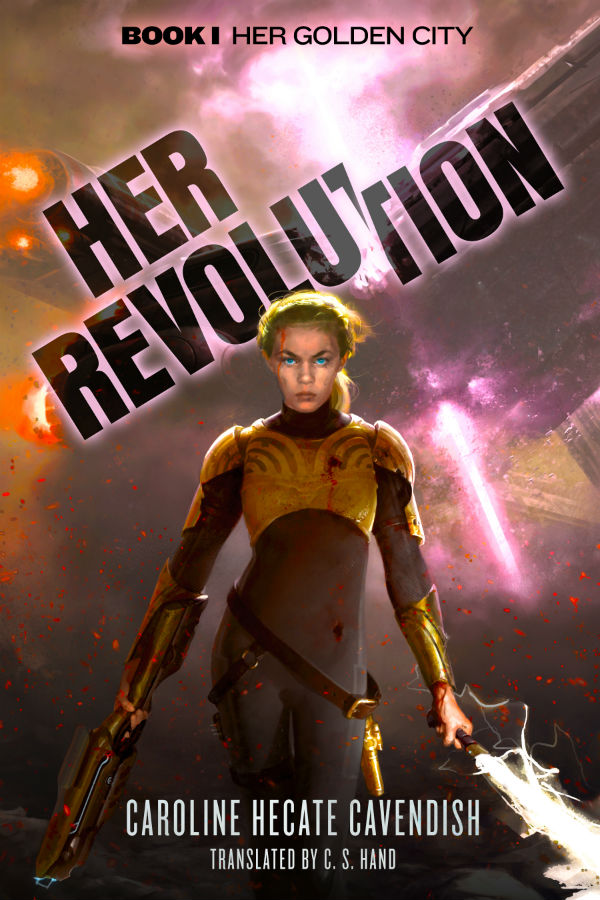 When a minor incident of insubordination at an exotic vacation city turns out to be the first tremors of a revolution, Castillia turns to its eleven-year old military prodigy Innocence and her loyal Guardians for help.
Castillia has enemies, that's for sure. But who is fomenting this uprising?
Sedition is an old trick the southern Republic, Ausonia, with its towering obsidian pyramids, is typically fond of. In fact, the exotic city used to belong to Ausonia and they have always wanted it back.
But could they really organize such a revolt between all their dancing and drinking?
Or has Vesper, the mighty Republic to the North finally woken from its slumber? It has plenty of old scores to settle with Innocence's City.
For Innocence, squashing the uprising could be the perfect way to end the most legendary military career Castillia has ever witnessed and begin a new, exhilarating life as a prominent politician. Perhaps the only politician in any Republic with the power to unite humanity and evacuate it from the dying planet.
But it also might just be the perfect way to start what she has secretly always yearned for:
her own Empire.
Oasis
This kicks off an unmissible tale of dystopia in the clothes of a utopia.
We meet Theo, a young boy who lives in Oasis: the last inhabitable settlement on Earth. Theo lives in a world which we have always longed for, a rare state of perfection: there is no illness, there is no hunger, there is no crime, and there is no death.
But then Theo starts to hear the voice of a young girl inside of his head, named Phoe.
The Knife of Never Letting Go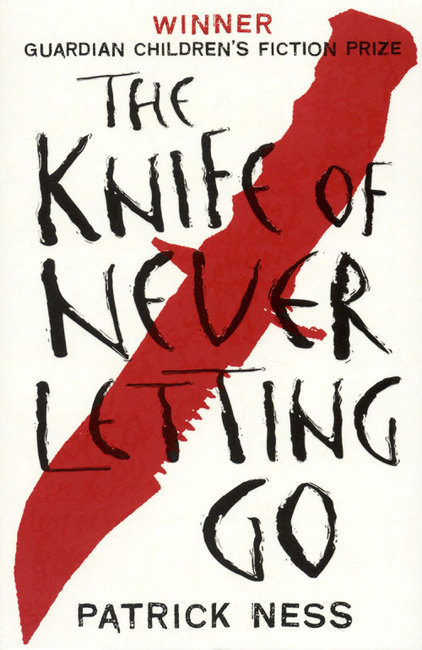 The Knife of Never Letting Go kicks off the Chaos Walking Series by Patrick Ness.
Todd Hewitt has been born into a world infected by the Noise germ which makes all thoughts audible—even those of animals. That means everyone can hear everything you think and you can hear everything everyone else thinks. This makes for some warm conversations between Todd and his loyal dog and which for me were some of the best parts of the book.
When Todd is forced to flee his town with his dog and on the run discovers a creature of silence—a young girl named Viola.
The Ask and the Answer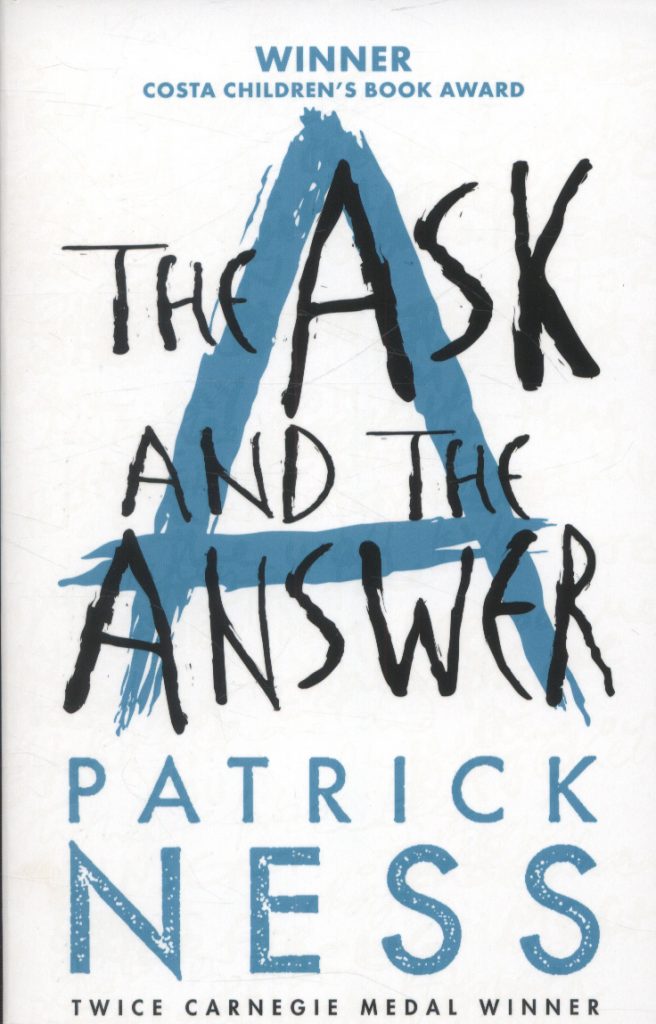 Picking up from the jaw-dropping cliff hanger from the first book (aren't you glad you don't have to wait to read these now!), we find Viola and Todd separated yet yearning to re-unite.
Viola has joined "The Answer" which is a group of women and a few men who lost their wives and daughters in the first war that destroyed the world, while Todd has been coerced into the ranks of "The Answer."
Now as their factions face off against one another can Todd and Viola remain true to themselves and find a way to reunite?
Monsters of Men by Patrick Ness
The third and final book of the Chaos Walking series finds humanity doing what humanity does best: ruining everything.
Neither Mayor Prentiss nor the rebel leader Coyle refuse to yield which is great for the alien horde of Spakles who will likely kill whatever side gains a temporary victory.
Can Viola and Todd convince their respective leaders—and the Spakles—to change their minds before it's too late?
The 100 by Kass Morgan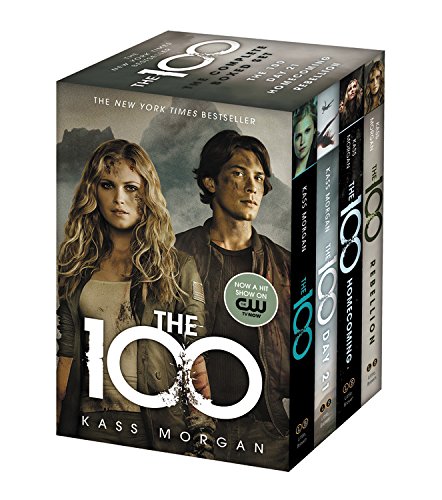 After a world-ending nuclear war sent the remains of humanity to space time has been counting down on the survivors. They are running out of oxygen.
Now the last gasp of a dying civilization has one hope: 100 juvenile delinquents will be sent to the surface of Earth to see if it is safe and to help recolonize the only home humanity ever knew.
The Prophet of Yonwood
This is the intriguing prequel to the City of Ember.
When 11-year-old Nickie accompanies her aunt to Yonwood, North Carolina she hopes it will be a nice and comfortable haven away from her city which is wracked with fear and suspicion and the preparation for a major war.
But all those hopes are dashed when a woman named Althea Tower has a vision and collapses muttering about fire and destruction.
An opportunistic and ambitious woman named Mrs. Beeson appoints herself as the Tower's sole interpreter and starts banning everything from music to dogs.
Will Nickie confront her or let this quiet town succumb to Mrs. Beeson's personal ambitions?
The City of Ember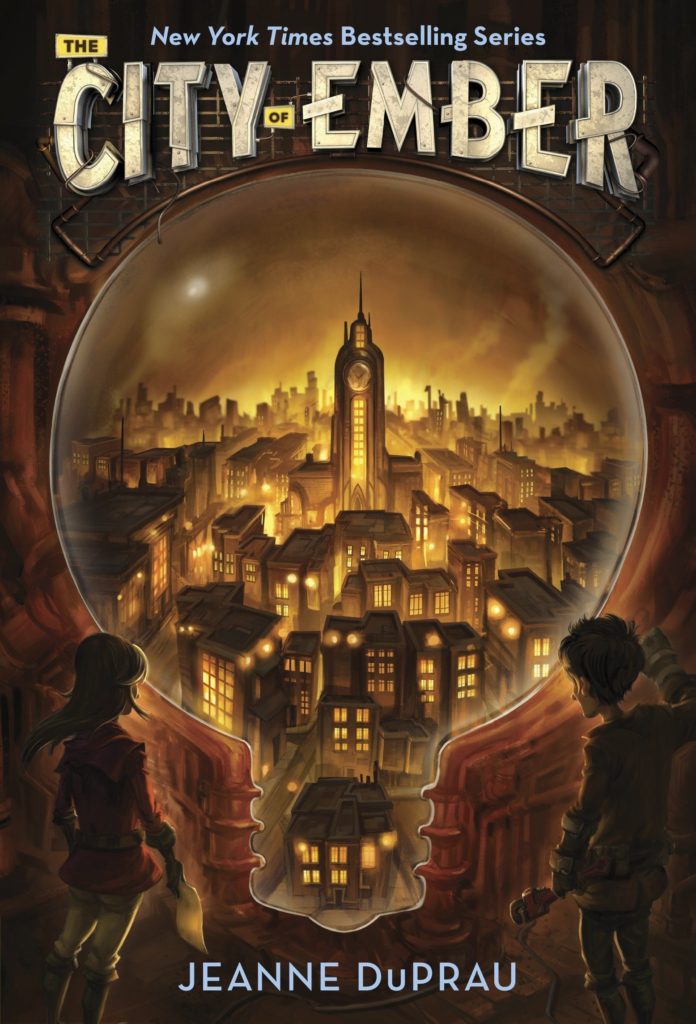 The first book of Jeanne DuPrau's young adult dystopian novels introduces us to Doon Harrow and Lina Mayfleet who live in Ember, a 241 year old city, the last city in fact, of humanity.
It is surrounded by the "Unknown Regions" which no one has ever dared to explore because everything anyone needs is in Ember.
At least until now, when the storehouses are getting lower on supplies and the lights are going out more frequently—and staying out for longer, leaving everyone in darkness.
A resolution seems hopeless until Lina finds a curious paper with a set of "Instructions for Egress" which will lead them out of the city of Ember and into the darkness.
The People of Sparks
Having led the citizens of Ember up to the surface of the Earth life is new and exciting: Seeing the sky and the sun and the moon for the first time and listening to mellifluous birdsong are interesting and welcome changes for the citizens of Ember.
But it's also very different.
The village of Sparks is just that—a village—which is a little different from the city where all the denizens of Ember hail from.
When the resources in the village of Sparks become strained and tensions grow, it will fall to Lina and Doon to conjure up a way to reconcile everyone or the last bits of humanity will destroy itself.
The Diamond of Darkhold
The final book by Jeanne Duprau wraps up everything in a satisfying and hopeful conclusion.
When a vagabond brings the tattered remains of a book to the town of Sparks, both Doon and Linna realize that they are going on one last adventure to the city of Ember.
Not only because the book mentions a mysterious device created by the builders, but because it might also help them find food, which is running short thanks to a brutal winter.
But when the duo returns to the city of Ember they find it hasn't been totally abandoned and that the new denizens have some grand ideas of their own.
Feed by MT Anderson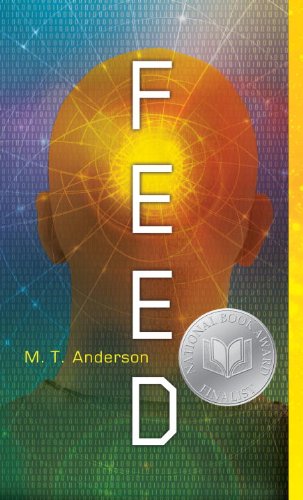 Titus and his friends are on a spring break trip to the Moon which should be fun but apparently it's not as grand and entertaining as it sounds.
When a hacker kills the feed in his brain and forces him and his friends to lie around in a hospital for days on end with no advertisements.
They get even more interesting when he meets Violet, a girl who has questions that start
Narrated in a perfect dystopian prose that sticks close to modernity's vernacular, I feel like Justin Beiber is narrating this tale which is how sharp the satire is.
Here's Titus:
[quote]"We went to the moon to have fun, but the moon turned out to completely suck.
We went on a Friday, because there was shit-all to do at home. It was the beginning of spring break. Everything at home was boring. Link Arwaker was like, "I'm so null," and Marty was all "I'm null too, unit," but I mean we were all pretty null, because for the last like hour we'd been playing with three uninsulated wires that were coming out of the wall. We were trying to ride the shocks off of them."[/quote]
This is disturbing and very worthwhile because if you take out some of the space travel elements we are already living in the dystopian society depicted by M. T. Anderson.
The Forest of Hands and Teeth
When Mary's mother is bitten by the Unconsecrated (zombies who need to feed on human flesh in order to survive) and the fence that protects her village is breached, Mary, Harry (who she is supposed to wed), Travis (the boy who she really loves), and a few others are forced out into the Forest of Hands and Teeth.
They will find answers to all their questions provided they don't die of course.
The Dead Tossed Waves
The second book of the series picks up with Mary living in a lighthouse near the city Vista. Mary is tasked with killing Mudo (zombies) that wash up on the shore and raising her daughter Gabry.
It's just no fun to live inside walls, so one night Gabry and her crush Catcher and his sister Ciara sneak outside only to be attacked by a "Breaker" (a really dangerous zombie who moves really fast).
Catcher gets infected and even though Ciara makes it back to safety with Garby, she is imprisoned and will be forced to serve in the Recruiters (the army).
Just like her mother, Gabry will have to flee into the Forest of Hands and Teeth if she wants to survive and if she wants to answer any of the growing questions she has about her world.
The Dark and Hollow Places
This has a pretty dark and even nihilistic ending, which I suppose isn't too shocking considering it is a young adult dystopian novel afterall.
We follow Annah on a dark journey where fear of The Recruiters and fear of the Unconsecrated loomer higher than the abandoned skyscrapers in the Dark City.
With so many ways to die, Annah will have to figure out if there is anything left to live for.
The Hunger Games, Catching Fire, & Mockingjay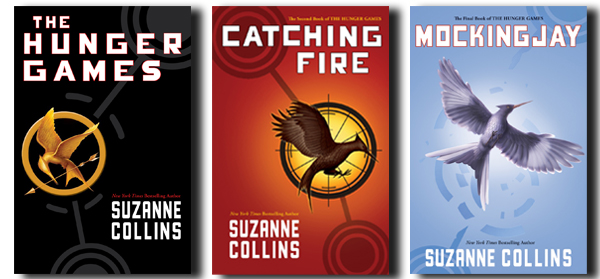 Now we are talking canonical dystopian fiction!
If for some reason you have not read the Hunger Games trilogy of books, stop everything you are doing and grab this book.
Divergent, Insurgent, Allegiant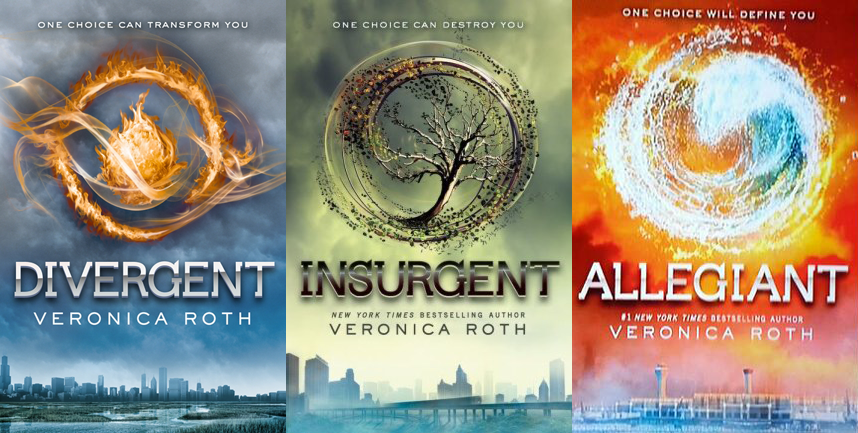 If you still haven't read the complete Divergent series, there is simply no excuse for waiting any longer.
Four (A Divergent Collection)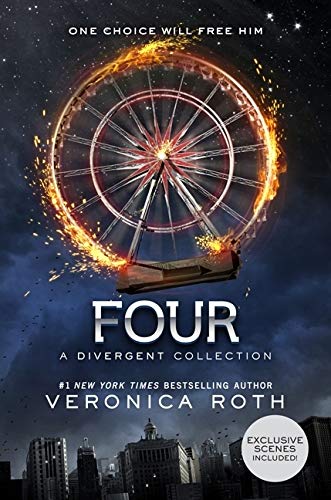 If you thought you were done with Divergent after only three YA dystopian books then you will love to learn that Veronica Roth wrote 4 more stories centered around Four. Much of these focus on Four's past and are not to be missed.
They consist of
The Transfer
The Initiate
The Son
The Traitor
The Giver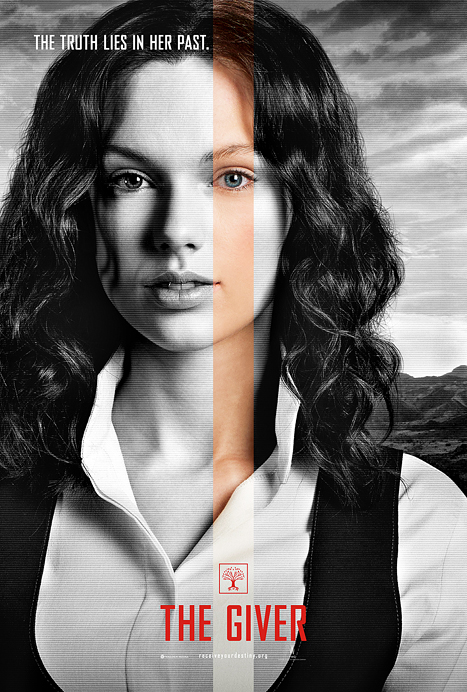 Jonas lives in an ordered, pain-free world governed by Elders.
All of this changes when Jonas is selected to become the Receiver of Memory (which might as well be called the Gift of Sorrow and Joy) and discovers a whole new world imbued with potent emotions that makes him question his current society in ways it doesn't exactly appreciate.
Gone
Gone is like Lord of the Flies for the 21st century.
Written by Michael Grant, this an excellent set of young adult dystopian novels where one day everyone over the age of 14 simply vanishes and an energy barrier is created around the fictional Southern California town of Perdido Beach.
In this terrifying new world there is no Internet, no phones, no adults, no TV.
But there are gangs, mutated animals, and something new and darker than all of the malevolence in the world.
And it is hungry.
Hunger
Picking up 3 months after the FAYZ, Hunger sees factions being created by those who don't have powers (the Human Crew) to face down those who do, "the freaks."
Food is gone.
Ethics are gone.
Appetites for destruction are through the roof and it's not just. A mysterious and deadly darkness known as the Gaiaphage is also hungry, and it starts preying and eating on the susceptible minds of the young children.
This is a driving, unsparing tale full of anguish that will
Lies
It has been 7 months since the FAYZ.
When Perdido Beach is set alight and the dead walk among the living all bets are off as to who is going to make it to the end of this heart-pounding novel.
Plague
8 months since the FAYZ.
With a flu-like plague and swarms of deadly bugs Sam, Astrid, Diana, and Caine wonder if they are ever going to make it out alive.
Fear
The Darkness turns the dome of the FAYZ completely black one year after all the adults and everyone over the age of 14 simply vanished.
At this point you would think the survivors wish they had simply vanished too.
But an uncanny will to survive has kept the children together. The only question is, will they finally succumb to the darkness?
Light
This is a wild, gripping conclusion to the Gone series of young adult dystopian novels. There are surprises at every turn.
Hunger, lies, fear, and sickness have plagued the children of the FAYZ for over a year now. Desperate battles between the "Human Crew" and humans imbued with terrifying new abilities have been fought and the losses have been traumatising.
The Darkness has been reborn as Gaia a small mutant child.
And this child wants to destroy her nemesis Little Pete and bend the world to her will.
Bitter enemies in brutal competition for power must discover ways to become the best of friends or the Darkness will rule them all.
The Shadow Children Sequence
Written by Margaret Peterson Haddix this series of young adult dystopian novels comprises 7 books:
Among The Hidden
Among The Imposters
Among The Betrayed
Among The Barons
Among The Brave
Among The Enemy
Among The Free
Uglies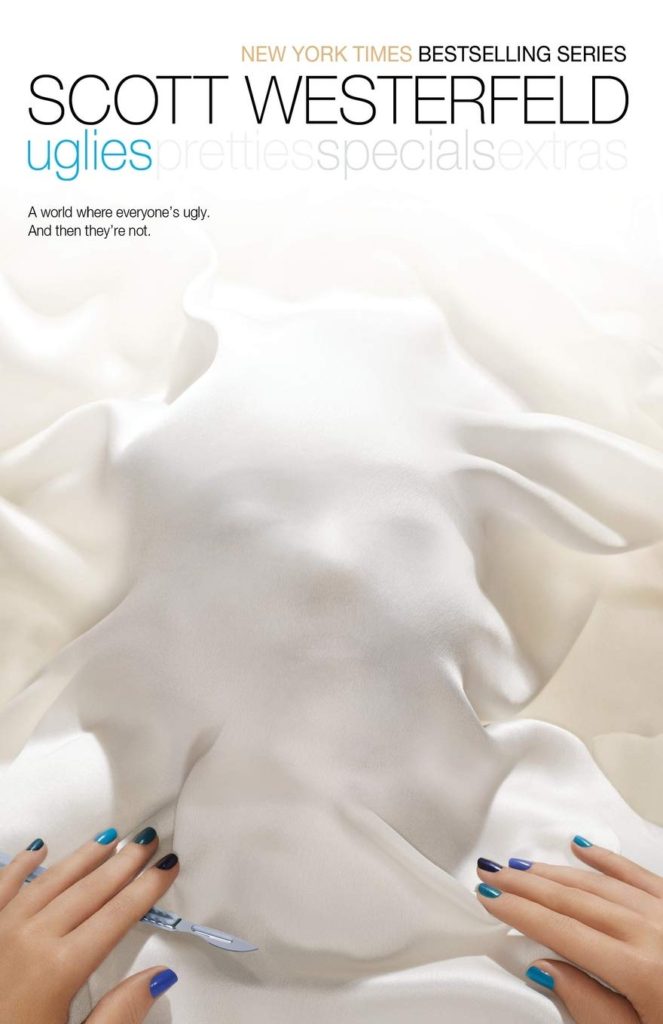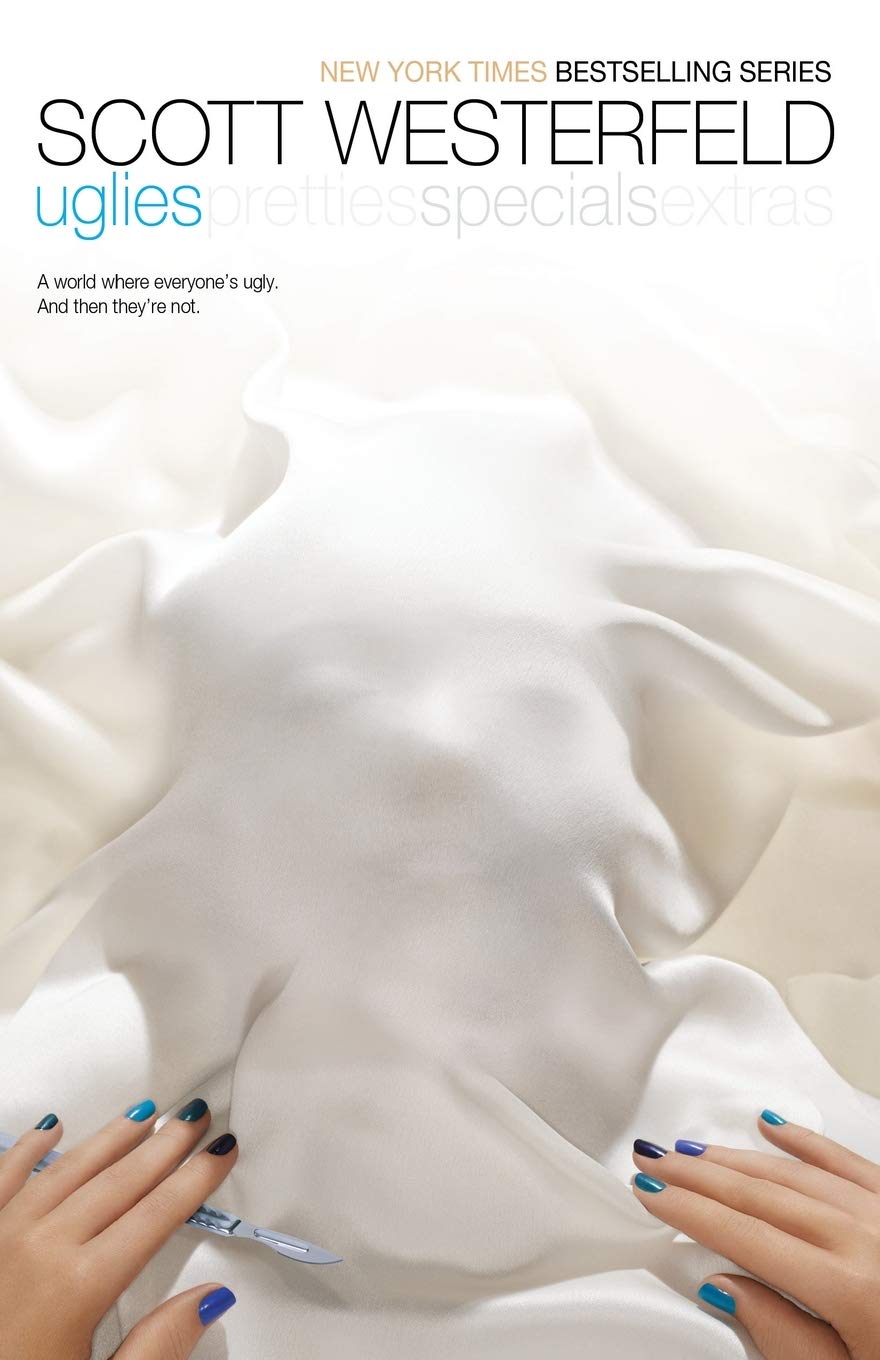 The puckish Tally Youngblood is about to turn 16 where she will undergo an operation that transforms her from an "ugly" into a beautiful young girl whose pulchritude matches up to society's ideal of beauty.
However Tally's best friend Shay has decided to run away to a secret outpost of rebels who live in a place called The Smoke.
The authorities offer Tally a choice: decipher Shay's cryptic directions to the rebel hideaway, find her, and betray her best friend or remain an ugly forever.
Tally sets out to discover The Smoke, afterall why wouldn't you want to be beautiful?
Of course, when she finally finds the rebel outpost she meets David and learns that there are sinister secrets behind turning "Pretty."
The cliffhanger ending to the Uglies means you better just go ahead and get book 2, Pretties as well.
Pretties
Tally decides to undergo the operation that will make her beautiful and usher her into a savvy techno-paradise in a city where her only job is to have fun.
But!
She did this with the knowledge that her friends in Smoke would come to her rescue.
It sounded like a plan that was crazy and yet dangerous enough that it might just work, but what Tally didn't count on was how her new self would feel.
And the new Tally loves being Pretty.
Specials
The final book in the Uglies trilogy and the stakes are higher than your dystopian skyscraper.
Tally is now an elite genetic supersoldier and an integral part of the dreaded "Special Circumstances" unit.
Unwind
Shusterman has a wonderfully dark name for his young adult dystopian novels, dubbing them "the unwind dystology."
Out of all the young adult dystopian novels I've recommended here, these by far are the most disturbing.
The second civil war has been fought over abortion and the outcome provided an alternative called "unwinding." Any child between the age of 13 and 17 can be "unwound": that is, having all of the child's body parts harvested and donated to another person.
But if you can make it to 18 then no one can unwind you.
And that is exactly what Connor, Lev, and Risa are going to have to do. The problem is they are headed for a harvest camp.
UnWholly
In UnWholly we are introduced to Cam, a teenager who is made entirely of other people's body parts. We are also re-introduced to Nelson a "parts pirate" who is bent on dismantling Connor for what happened at the Akron AWOL.
Having escaped Happy Jack's Harvest Camp, Conner is now the leader of the Graveyard which is an outpost in Arizona for those who have escaped the harvest camps. Risa and Lev are living low-key lives after brining scrutiny to the practice of unwinding.
But while the practice has been made to be morally dubious, it is nevertheless big business.
And they intent to cause big problems for the young heroes who escaped Happy Jack's Harvest Camp.
UnSouled
Connor and Lev are running back to Ohio to find an antiques dealer named Sonia. Of course they will need to do this before Proactive Citizenry catches and destroys the duo.
Proactive Citizenry had better hope that Cam, the boy they created completely from the parts of other children doesn't figure out and actually go through with his plan to bring them down. Odds are stacked against the shadowy organization however because Cam wants to prove his love to Risa–and this is how he's decided to do it.
Undivided
In the provocative conclusion to Shusterman's dystology series
Proactive Citizenry wants to mass produce teenagers like Cam for military purposes. The shadowy corporation is not without its secrets–one of which is that "unwinding" might not be necessary at all.
Many teens have become militarized already, it's just that they don't want to fight for Proactive Citizenry, but against it–and the American government that helped the corporation become the powerhouse it is.
Will Connor, Risa, and Lev be able to discover a peaceful resolution or will two grim futures emerge. Either teens will be created for military purpose or all the adults in the harvest camps will be executed by fire squads which will ensure another massive war.