Harry Potter coffee mugs are great for adding that extra bit of sorcery to your morning routine. These mugs make excellent office coffee cups or the perfect enchanting pot for your elixir to help your swiftly through that next paper or philosophical conundrum.
Marauder's Map Heat Transforming Mug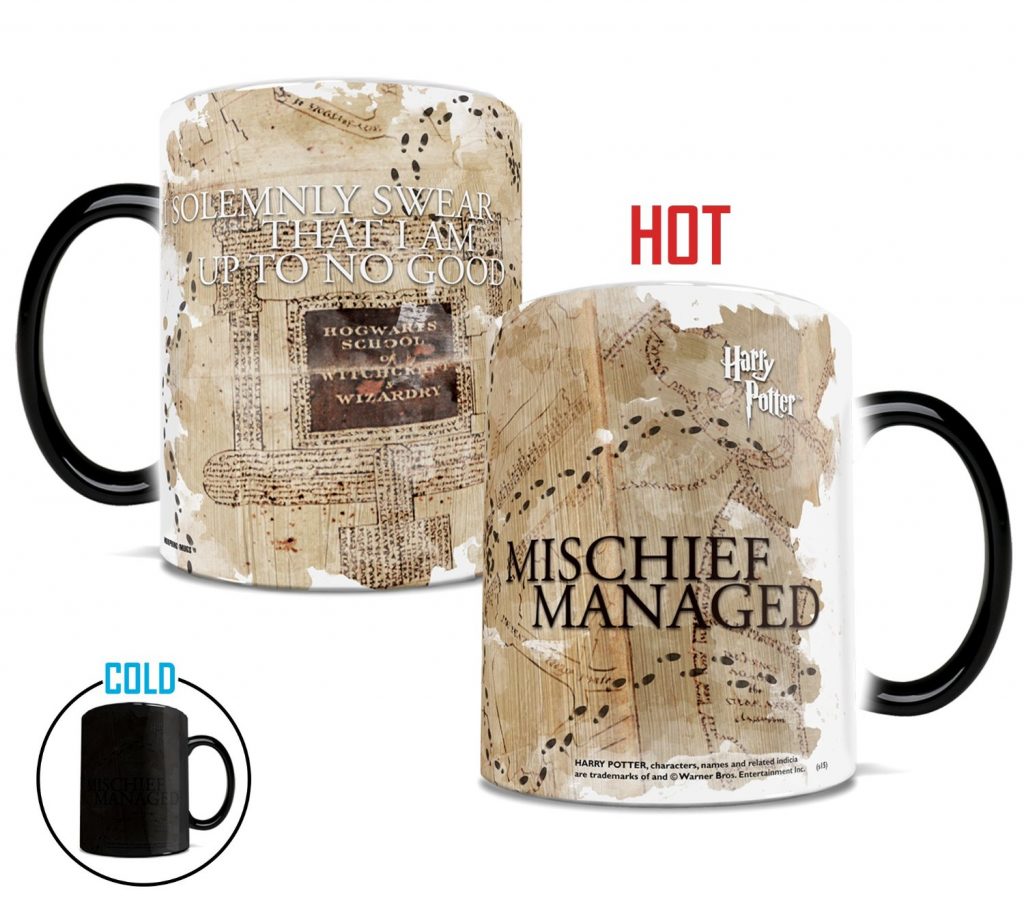 This color changing, heat sensitive coffee mug is the perfect way to start any morning. If you know a Harry Potter fan, this mug will likely make a perfect gift.
Don't Let the Muggles Get You Down Coffee Mug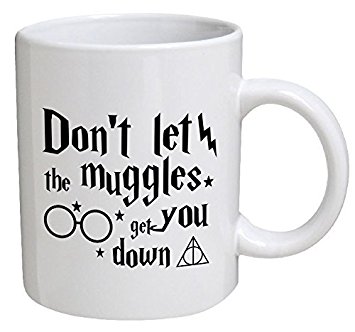 This will quickly become your go to coffee mug when it's just one of "those days." Why can't you wake up and go to the Ministry of Magic? This mug reminds you that even the great Harry Potter had a few off days but no matter how bad they were, friends and coffee can make them better.
Espresso Patronum Mug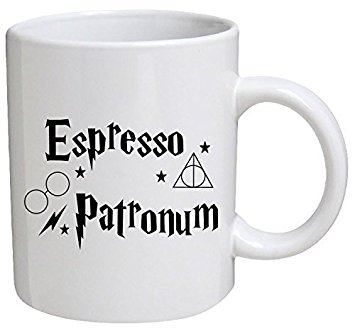 Conquer every morning with this mug or refill it in the evening with your favorite java to speed you through your nocturnal labors.
Tervis Harry Potter Travel Coffee Mug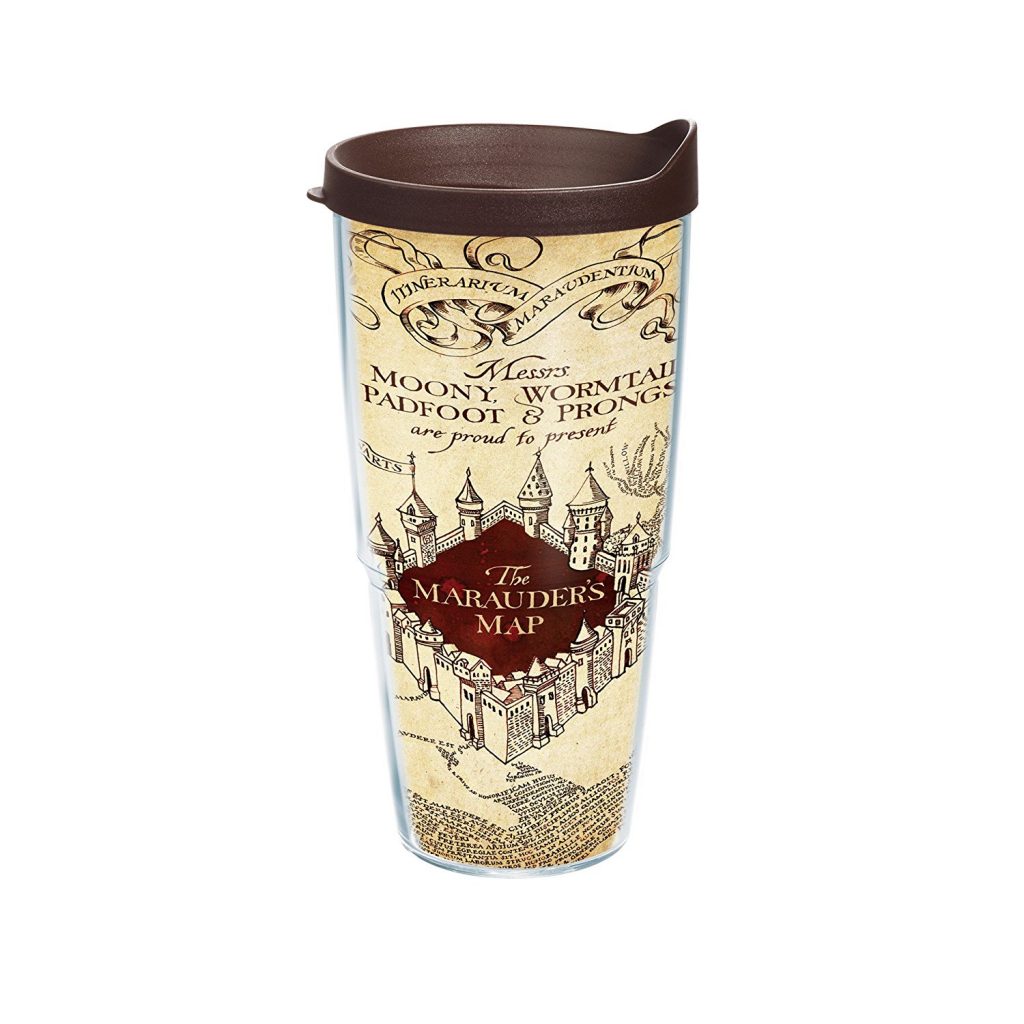 When you need to keep your coffee warm or perfectly chilled if you are drinking a trendy cold brew, the Tervis Harry Potter tumbler works just like a charm.
Accio Coffee Cup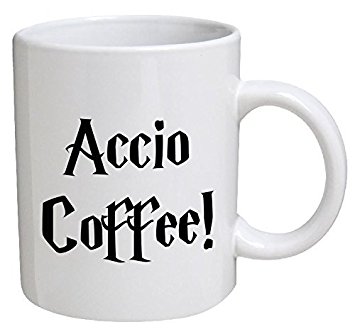 What's the most useful charm in all of the Harry Potter universe? Accio Coffee of course! While you might be a little crestfallen that magic still doesn't work in our muggle world this is still the closest thing to it.
Harry Potter Morphing Mug Always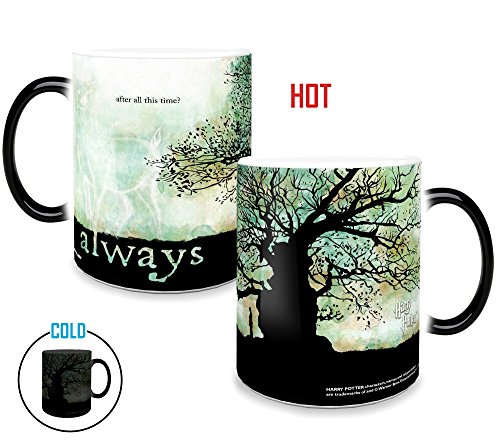 Has it been waiting for you all this time? Always. When you add warm water you will be delighted by an enchanting scene on the mug which will instantly remind you of the tragic and deep love Snape had for Lily Potter.
Hedwig Mug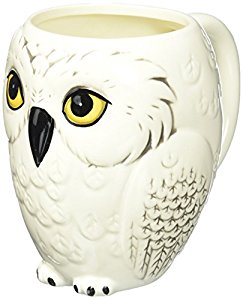 For those who enjoy a little owlish solitude comes the delightful Hedwig coffee mug. Imbibe your dark elixir anytime with your new friend.
Marauder's Map Ceramic Coffee Mug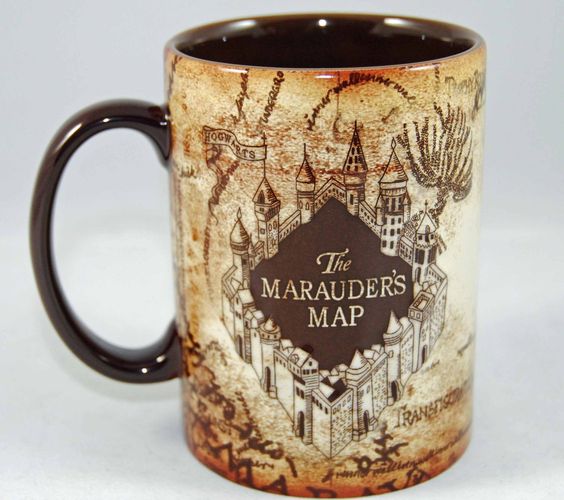 Enjoy your morning beverage with this rustic ceramic coffee mug featuring every witch and wizard's favorite map.
Mischief managed!