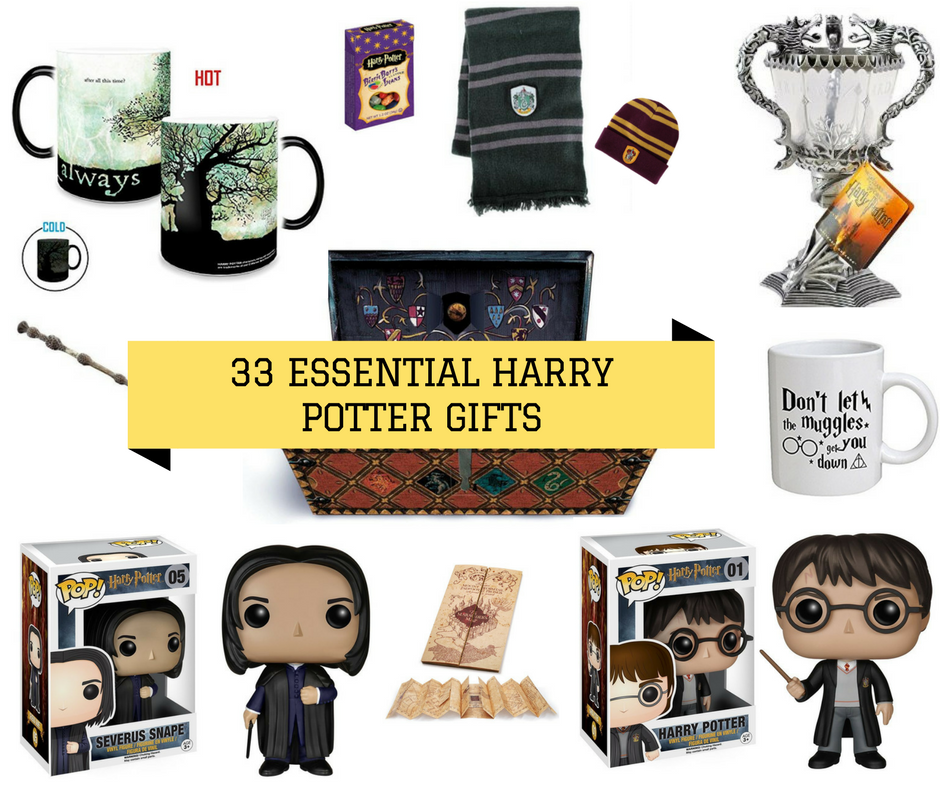 If you are shopping for Harry Potter gifts normally you would have to journey all the way to London's King's Cross Platform 9 and ¾ to find the true treasures.
That's definitely an adventure most J. K. Rowling fans would gleefully embark upon, but I've done the hard work for you this year. And besides, with so much Harry Potter merchandise floating around the Diagon Alley's of the Internet, how can you be certain which unique Harry Potter gifts will truly warm the heart of your favorite witch or wizard?
Whether you are shopping for yourself or not, I've broken down all the options into the following helpful categories and selected a few of the best gifts from each:
Books
Movies
Hoodies & Sweat Shirts
Scarves
Beanies
Action Figures
Blankets
Board Games & Cards
Mugs
Misc Toys
Books
Harry Potter Books Box Set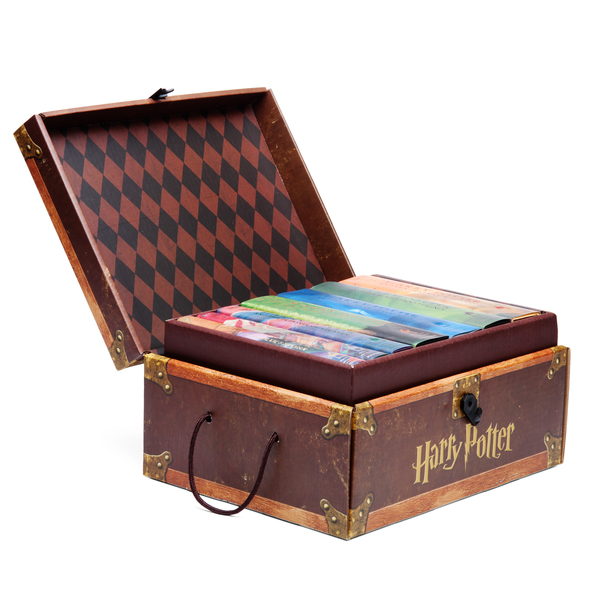 Do you know someone who is just starting out on their young adult literary journey? Or a young witch or wizard who has seen all the Harry Potter movies but hasn't experienced the true magic of the books?
Then you also know it's your duty to give them the Harry Potter books box set. Let's face it: these books are canon and will be adored by generations to come. Start a great tradition by gifting the entire epic series in this dashing box no less!
Hogwarts Library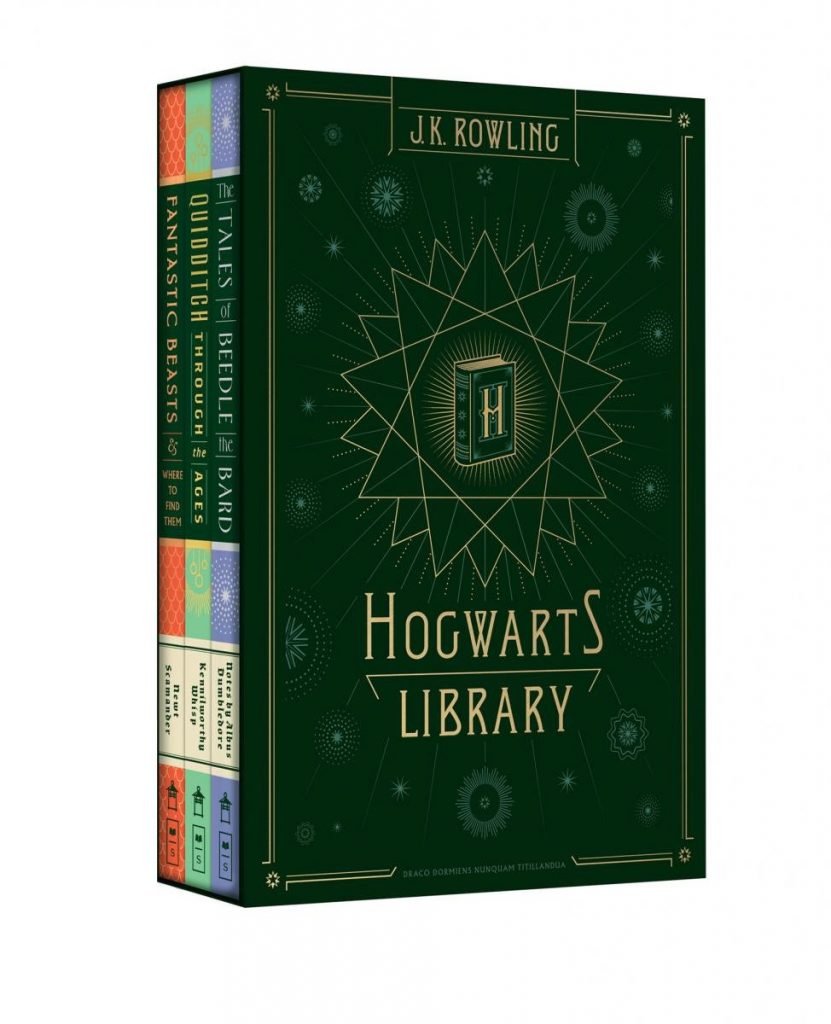 Potter fans will relish this tome just as much as the actual students of Hogwarts as they flip through the legendary pages of Fantastic Beasts and Where to Find Them, Quidditch Through the Ages, and the Tales of Beedle the Bard.
Harry Potter Cookbook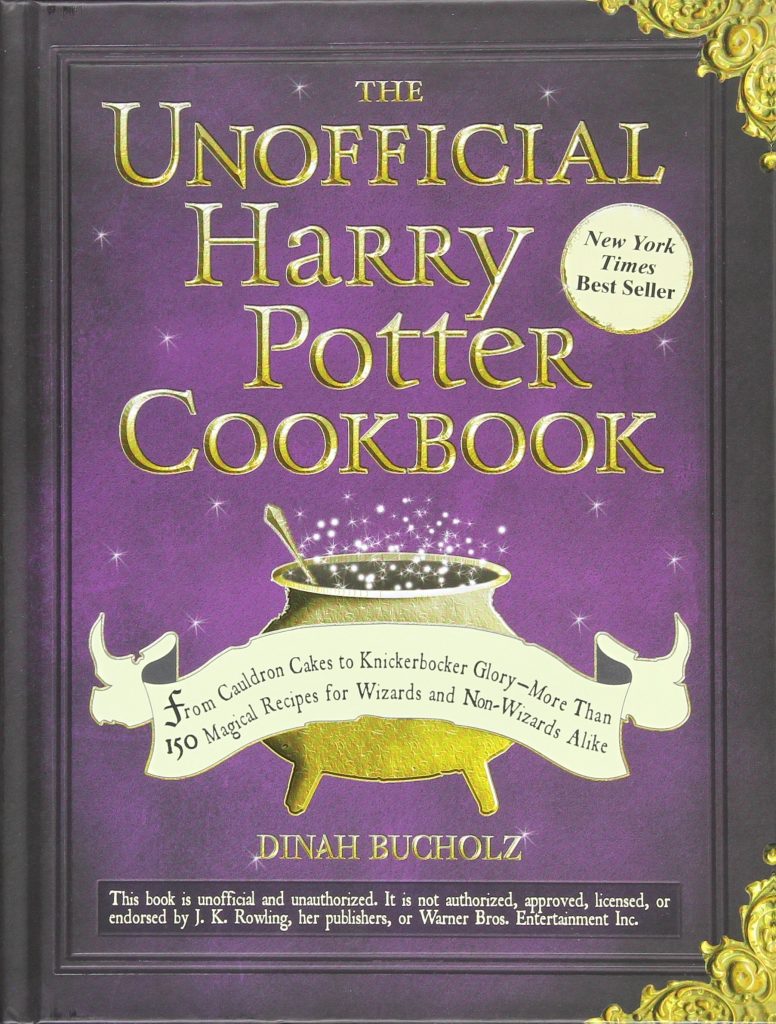 There is no reason why everyone doesn't already have the Harry Potter Cookbook.
Fans of J. K. Rowling's wonderful series will relish the delicious recipes within and the joy that comes with creating them.
Favorite, unmissable dishes that you absolutely must cook are:
Harry Potter's favorite desert, Treacle Tart
Molly Weasley's delicious meat pies
Kreacher's French Onion soup
Hogwarts Express Pumpkin pastries
Harry Potter Coloring Book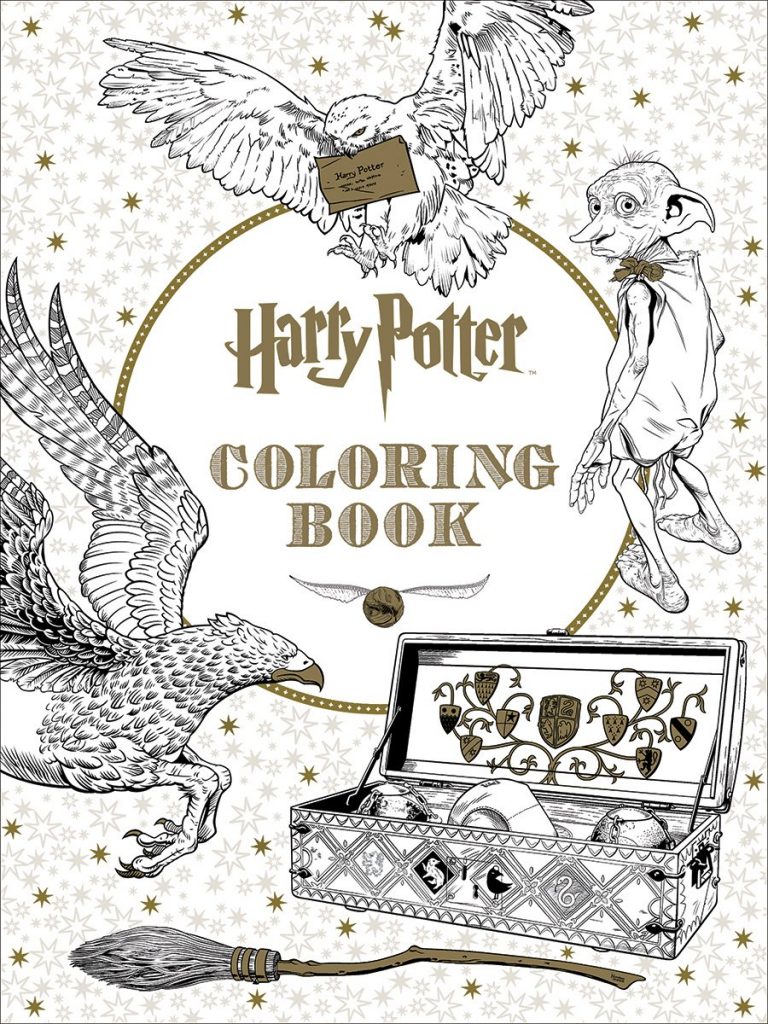 While you might be looking for books like Harry Potter, what you might not have considered gifting is a coloring book.
With the coloring book craze still at fervid levels this will make a wonderful gift for any fan of J. K. Rowling's works.
The Harry Potter Coloring Book offers 96 pages of indelible scenes from everyone's favorite moments in J. K. Rowling's enchanting fantasy series.
There are also coloring books for all the fantastic places and characters as well as magical creatures.
Harry Potter Insults Book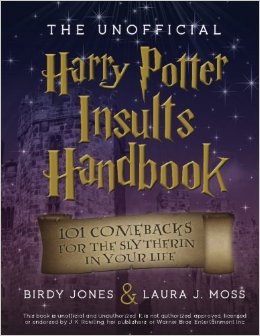 Have you ever told someone that, "I can tell you didn't get an O.W.L. in Transfiguration. Otherwise you would've done something about your face."?
Well imagine the kind of insults you can come up with after reading the unofficial Harry Potter Insult book and a few butterbeers.
Your Quidditch games will never be the same.
Hogwarts Bookmarks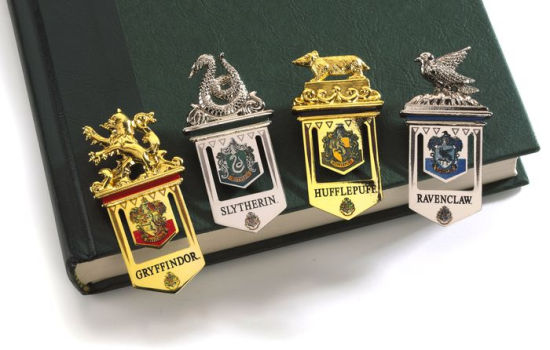 As far as bookmarks go, no Harry Potter fan should be without one of these. They are so beautiful that there's no reason to use them no matter what Hogwarts house the Sorting Hat placed you in.
Movies
Complete Harry Potter Film Set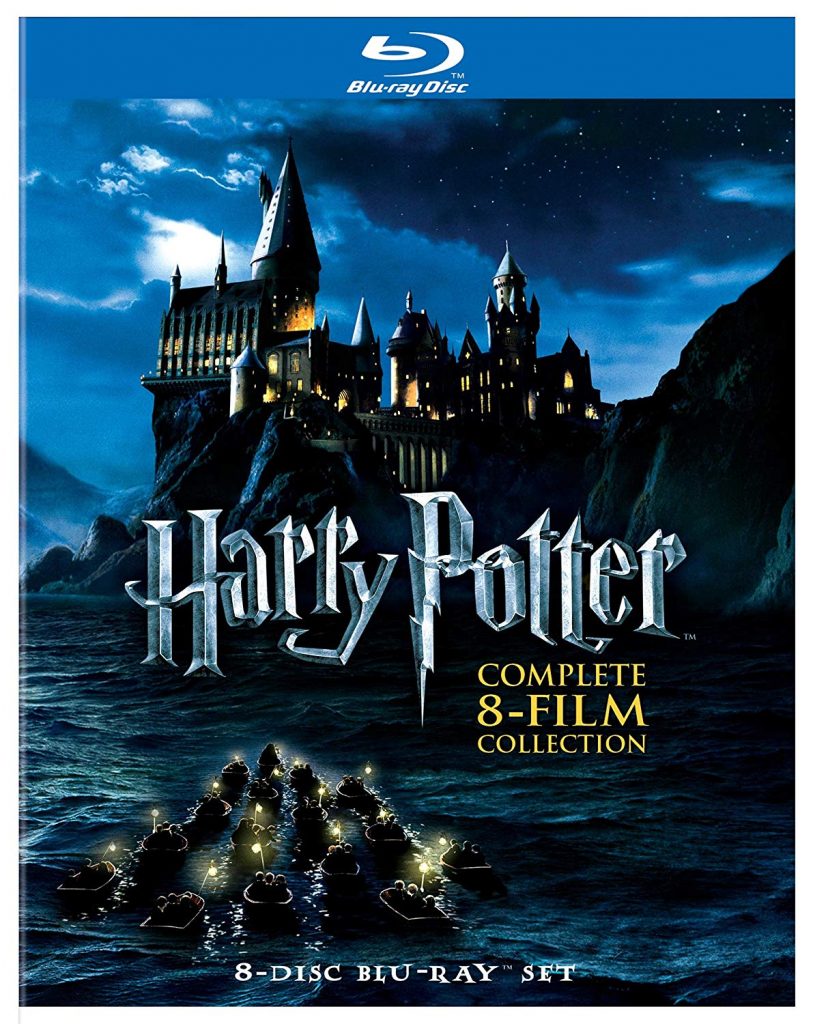 An indispensable gift for anyone getting into Harry Potter or for old fans as well.
Scarves
Harry Potter Gryffindor Scarf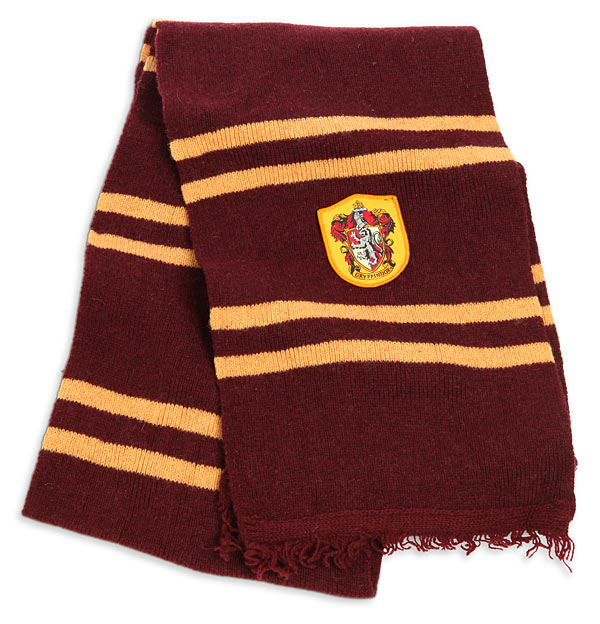 If your special Harry Potter fan loves everything about Gryffindor House, then this scarf is going to be an absolute essential gift.
Not only will it keep your favorite witch or wizard warm during the cold days to come, but it will remind everyone that they stand for courage and determination (and all that is good and just with the world).
Slytherin Scarf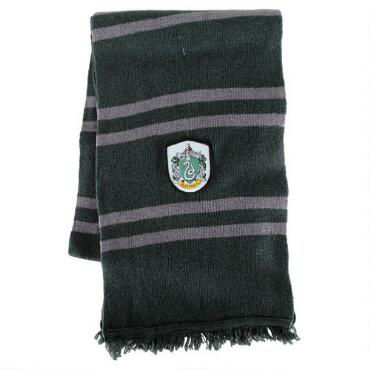 I included this for the more well, ambitious, self-loving, and conniving fans of Harry Potter. If you have been reading this and thinking of getting all these gifts for yourself, then this Slytherin scarf is definitely for you!
Beanies
Gryffindor House Beanie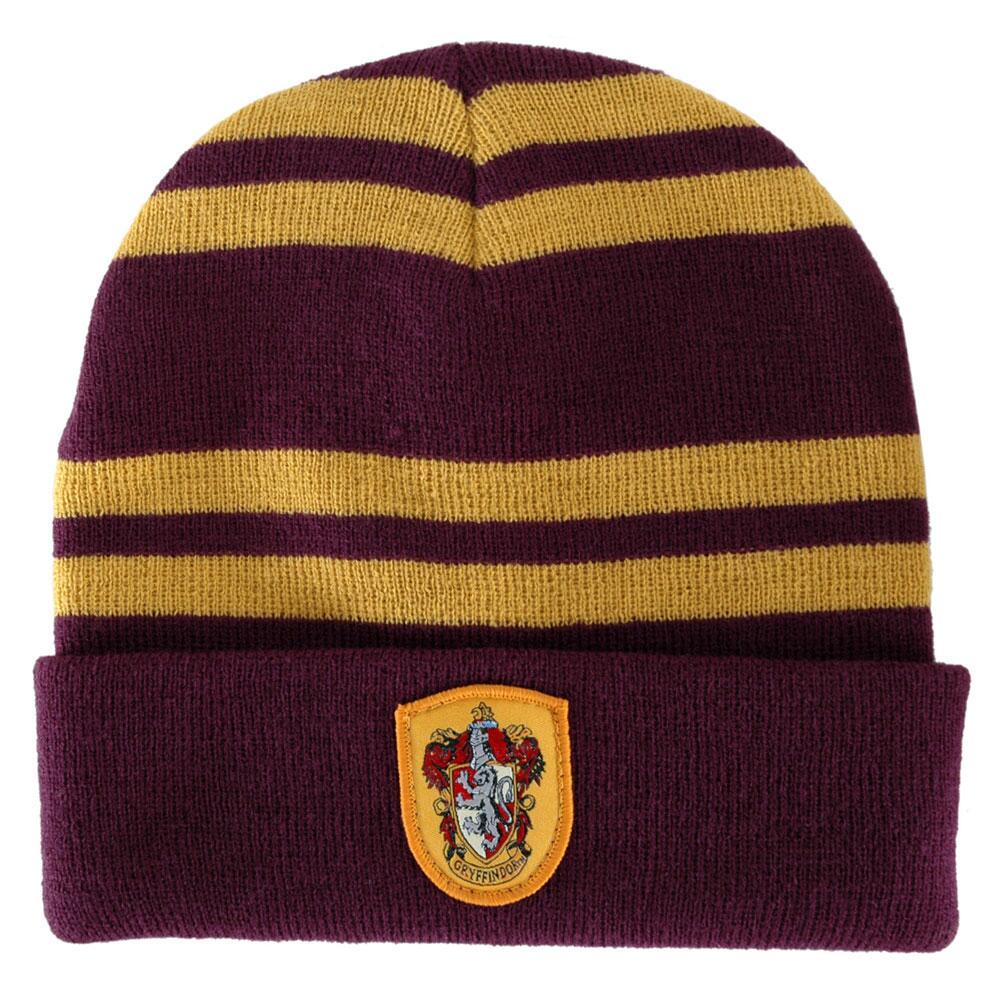 The perfect gift for any Harry Potter fan to keep warm this winter (aside from using a spell of course).
The Gryffindor House Beanie will protect you from snowball ambushes and bitter winds while ensuring everyone knows you strive for House Gryffindor.
I of course chose Slytherin, but there are Hufflepuff and Ravenclaw beanies to choose from as well!
Action Figures
Harry Potter Action Figure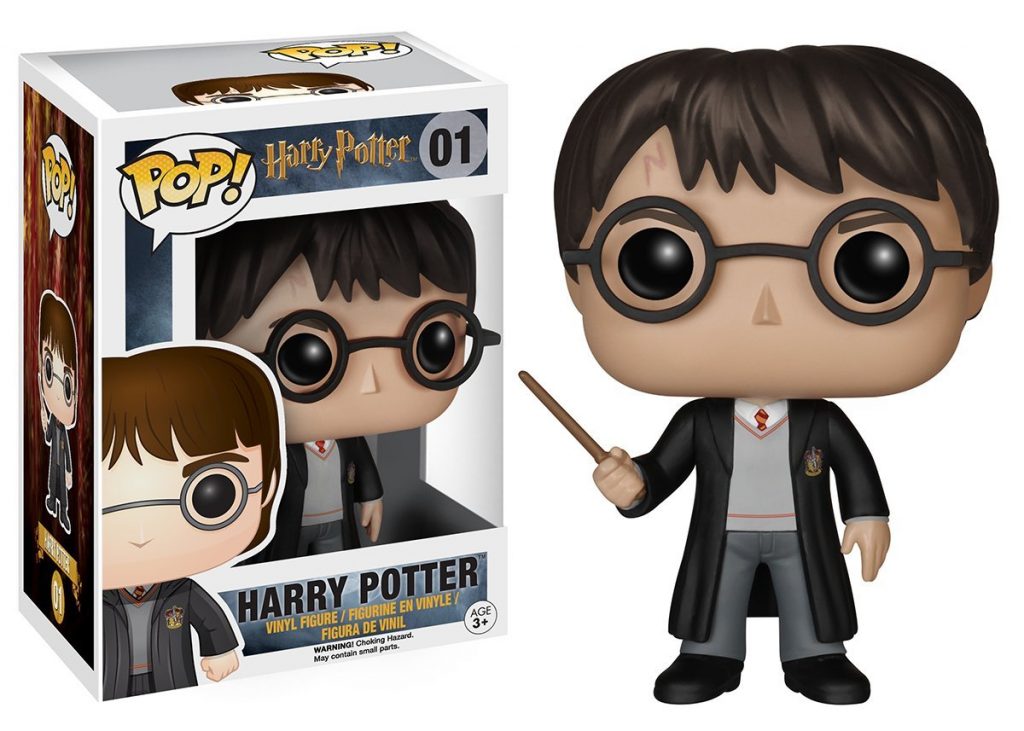 Grab this fun Harry Potter action figure, which goes perfect either in someone's room or on your desk at work. "The Boy Who Lived" even has the legendary lightning scar.
Professor Severus Snape Toy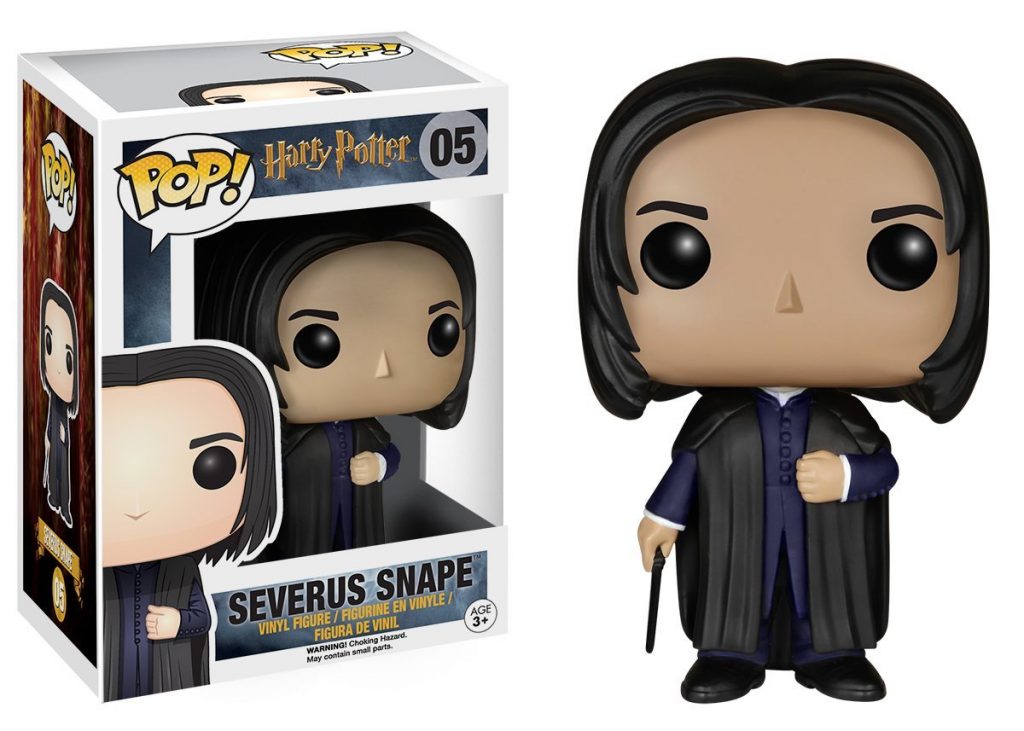 If you are looking for the person who is rather aloof but you know has a heart of gold, the Snape action figure by Funko Pop will make a great present.
Hermione Granger Funko Pop Action Figure
For the precocious witch in your life, this Hermione Granger action figure is among one of the best gifts you could possible get.
Harry Potter Wand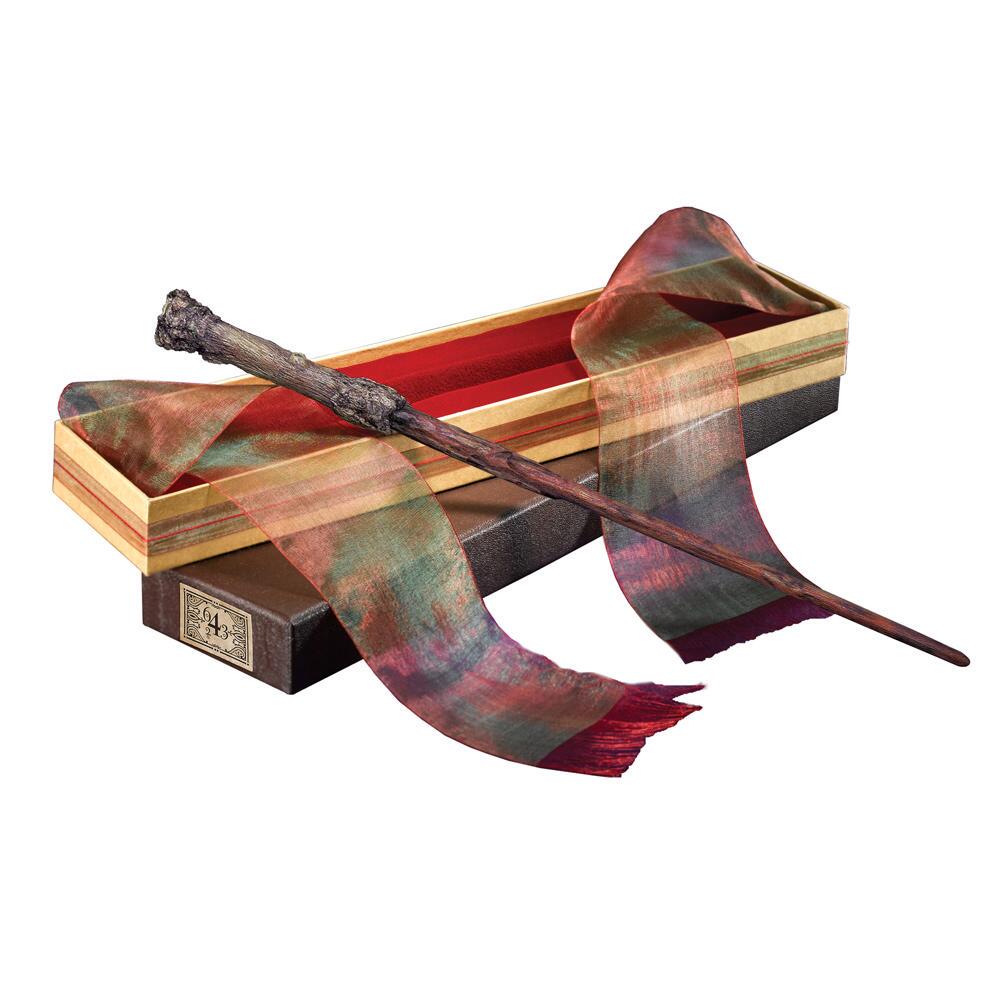 Harry Potter wands are an obvious wonderful gift for any fan. Great for adding a perfect touch to costumes or serving as a handsome decoration in a study, Potter enthusiasts both young and old will be thrilled to call any of these authentic Ollivander wands their own.
Blankets
Gryffindor Tapestry & Blanket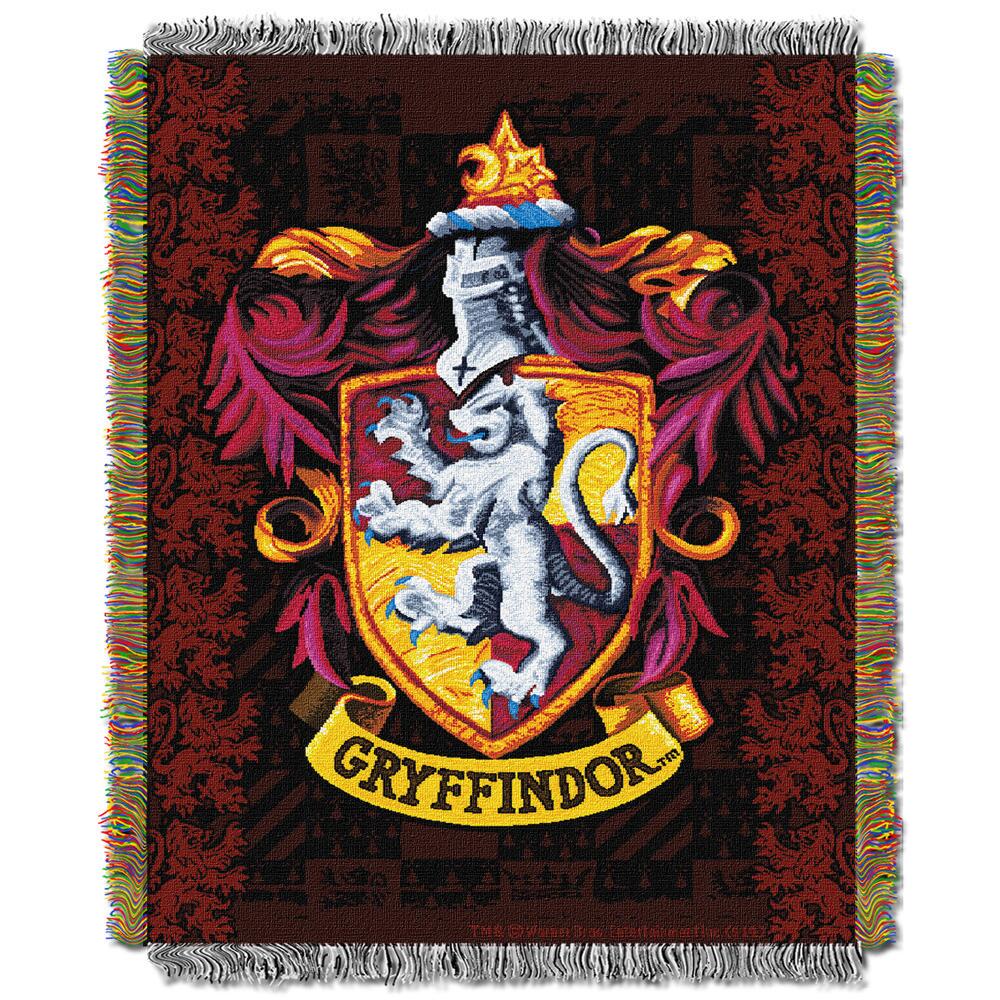 Your room simply isn't complete without this essential Harry Potter addition. The majestic Gryffindor blanket can warm your bed or hang on your wall.
No matter where you put it, the Gryffindor Tapestry is sure to add an unmistakable aura of enchantment to your room.
Marauder's Map Tapestry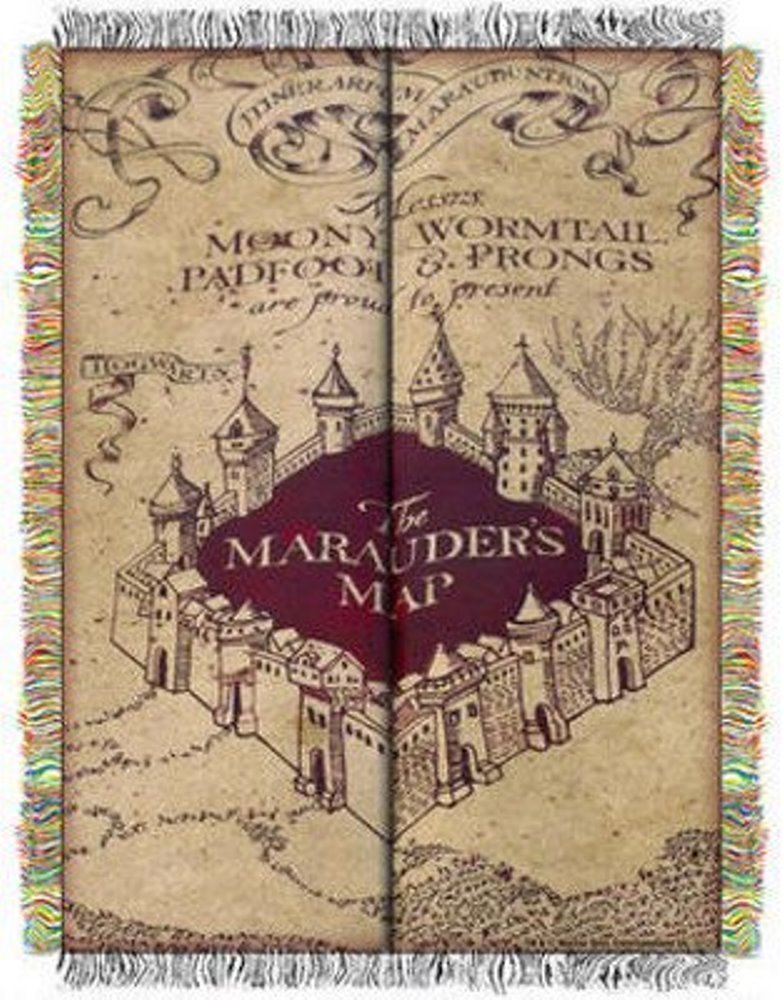 What better wall decoration to play the game of kings next to than the Marauder's Map hanging Tapestry? Just like the Gryffindor blanket, it adds a charming touch to the bed or room for any Harry Potter fan, young or old.
Board Games
Harry Potter Chess Set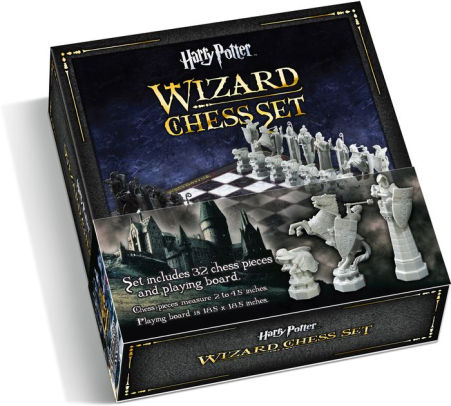 Ready to relax after a hard day studying and pouring over your ancient wizarding tomes or flipping through Newt Scammander's Fantastical Beasts and Where to Find them?
Then the Harry Potter Chess set is perfect way for you and your fellow witches and wizards to enjoy a bit of stimulating sport away from the books.
Harry Potter Clue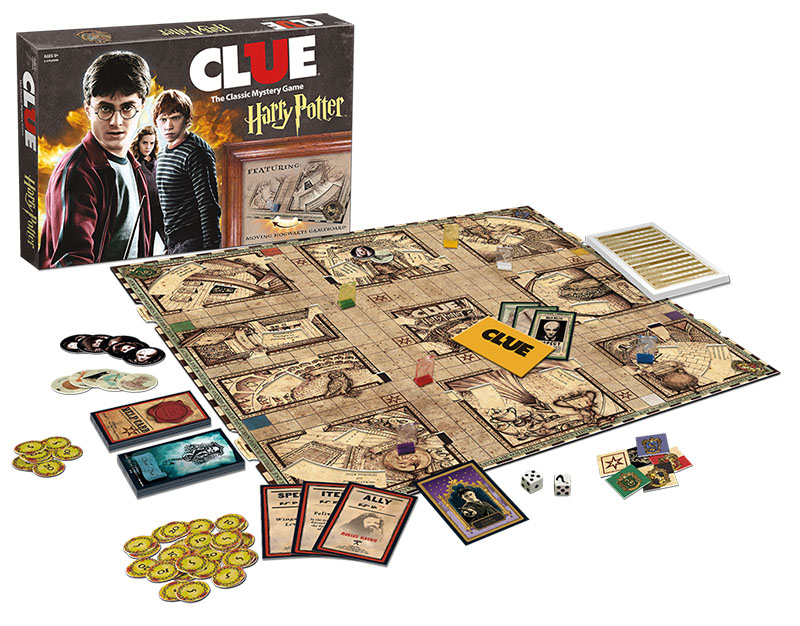 Gather your fellow witches and wizards (and even a few muggles) to solve the mystery of a missing student! The Harry Potter version of Clue not only features all your favorite characters from J. K. Rowling's magical books but also has an enchanted gameboard that twists and turns to reveal hidden passages.
Harry Potter Playing Cards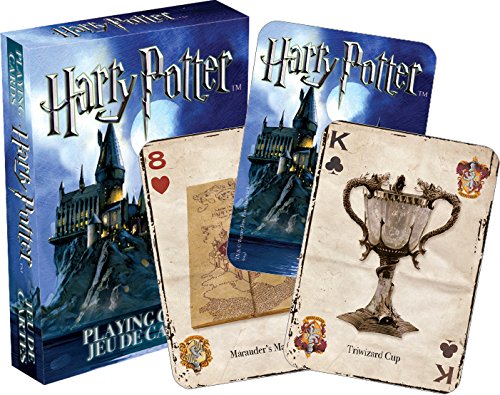 Adorned with all the legendary houses from Hogwarts that Potterheads far and wide have come to love, these Harry Potter playing cards are sure to add extra enchantment to whatever games you play.
Harry Potter Mugs
Don't Let Muggles Get You Down Coffee Mug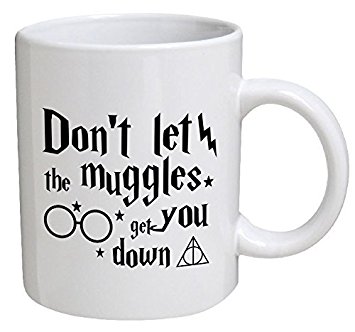 Truly a great reminder for us all during these dark times, but this Harry Potter coffee mug will surely be especially poignant for any wizard or witch regardless of their age.
Espresso Patronum Mug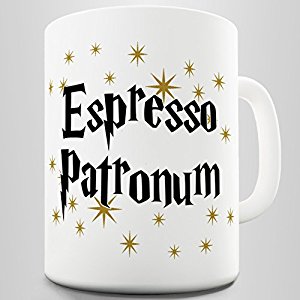 No fan of coffee and Harry Potter should ever be without this mug.
Marauder's Map Mugs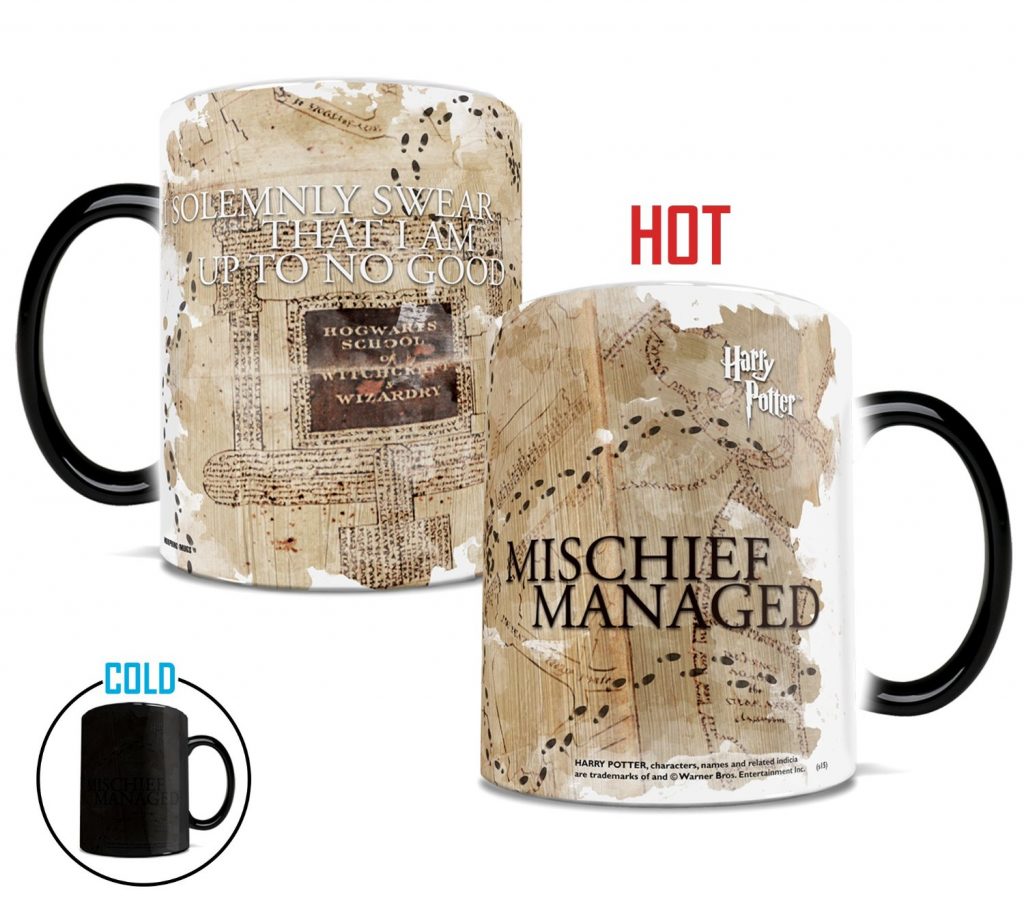 You are sure to do plenty of drinking during the holidays and the fall and your favorite witch or wizard is no different. Surprise them with this clever set of Marauder's Map mugs which change when they are filled with a delicious, warm beverage.
Even More Gifts
Marauder's Map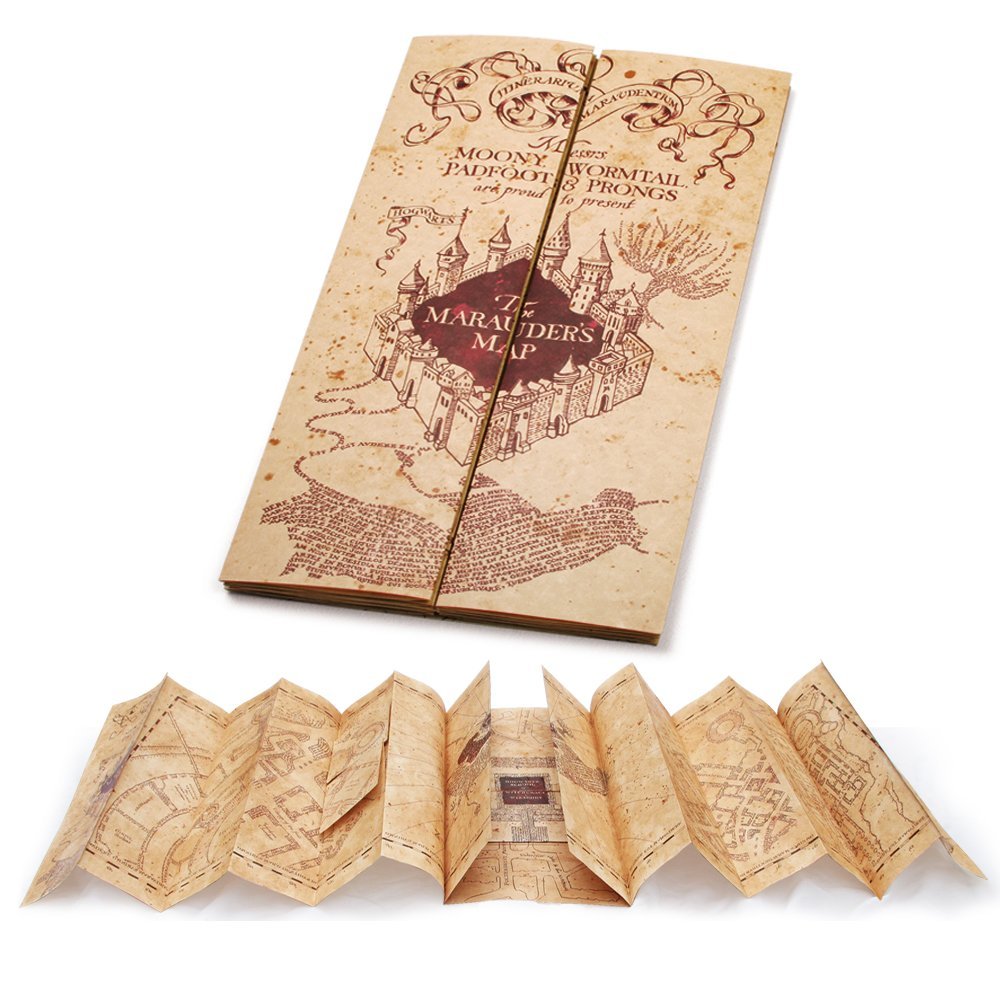 No set of Harry Potter gifts would be complete without the Marauder's Map. While it's always the proper time to take the oath and solemnly swear you are up to no good, this map is an especially great steal this season at just $35.00
Quidditch Set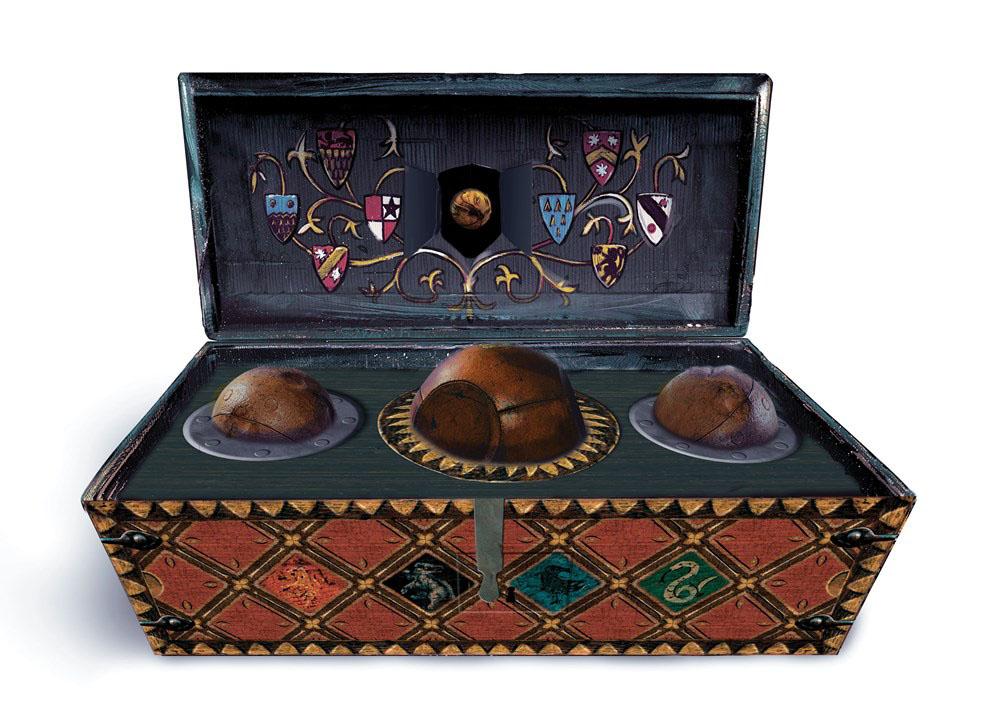 This Quidditch set is a must have gift for any Harry Potter fan.
It comes with a Quaffle, 2 Bludgers, and a snitch all safely secured in a handsome and well-wrought decorative Quidditch trunk.
Hermoine's Time Turner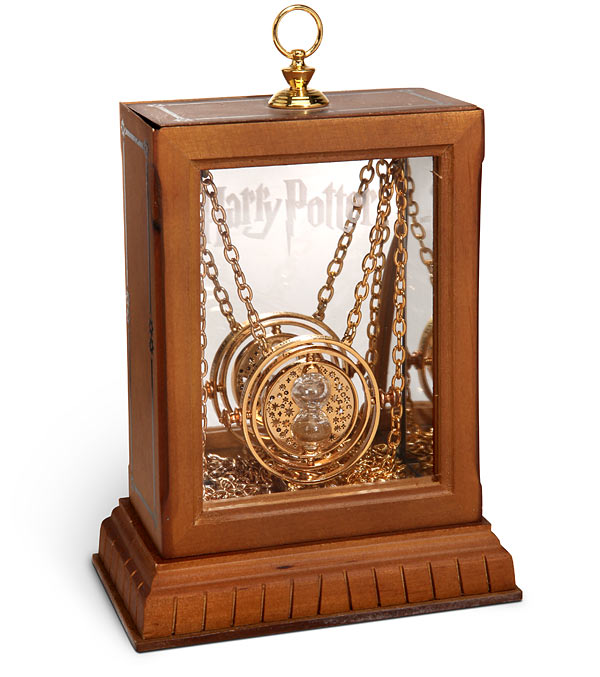 While you or your burgeoning witch or wizard won't actually be able to manipulate time, you will at least look dashing and powerful with Hermoine's time piece draped over your robe.
Lumos / Nox Lightswitch Cover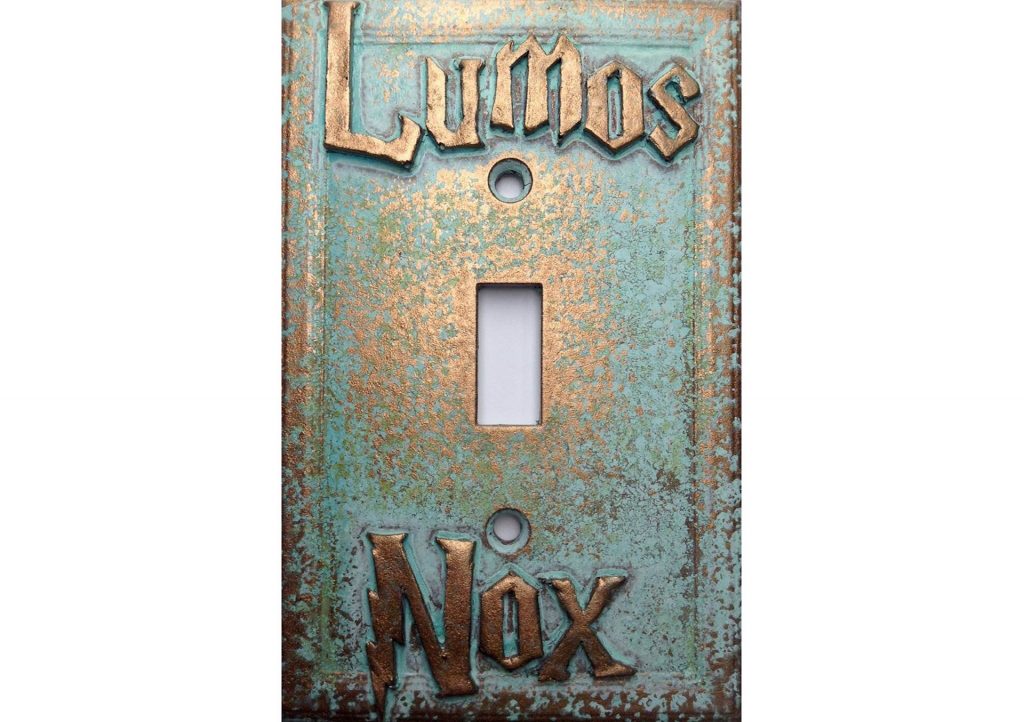 It's the details that matter, and if your special Harry Potter fan wants that perfect finishing touch to their favorite room the Lummos/Nox lightswitch cover is the perfect clever charm they have been seeking.
Chocolate Frogs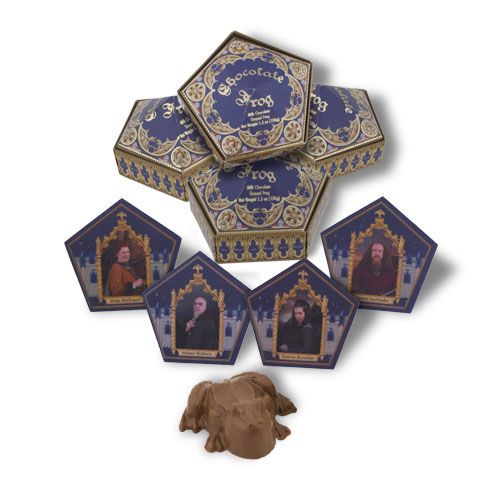 Chocolate frogs will make the perfect stocking stuffer for any Potterhead.
Horcrux Locket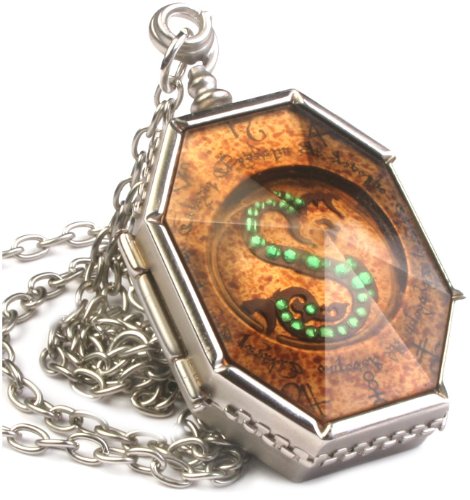 If your fan has gone all Tom Riddle and needs a few Horcruxes to place his or her tormented soul into, this is the perfect gift. Just like Lord Voldemort's from the movie Deathly Hallows the Horcruz Locket can open and safely stow away a picture—or a small piece of a tormented soul.
Ministry of Magic Toilet Decal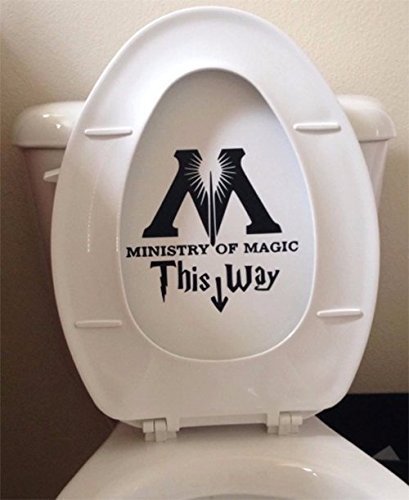 Even trips to the bathroom can now be magical thanks to this Ministry of Magic sticker. Definitely something you want to have if a Harry Potter themed party is on the horizon!
Bertie Bott's Every Flavor Beans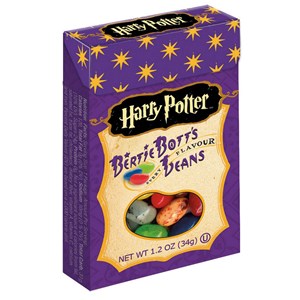 This is a perfect and adventurous snack for Potter fans, brought to you by the greatest Jelly Bean company that all muggles adore.
Mixed within the bag of 20 delicious flavors like blueberry, marshmallow, and banana are creepy, disgusting flavors like black pepper, soap, ear wax, rotten egg,  and if you are lucky enough, vomit!
TriWizard Tournament Cup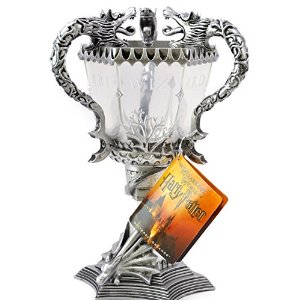 Potterheads who loved of the Goblet of Fire will especially enjoy this TriWzard Tournament Cup. It even lights up and casts a magical soft blue glow in any room.
Be careful, you might need to buy two of these—one for the person you are shopping for, and one for yourself!
Flying Cauldron Butterscotch Beer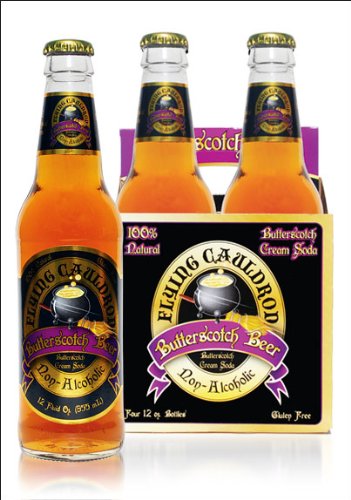 It's the perfect time of the year to grab a delicious butterscotch beer, cozy up next to a warm fire and discuss your new spells, loves, and favorite books.
This is the best sort of Harry Potter merchandise–the kind that can be enjoyed by everyone. So go ahead, buy one a pack for yourself and all your fellow sorcerers from Hogwarts!
Rubie's 9700 Flying Broomstick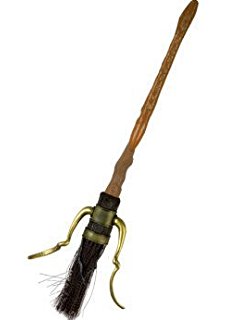 What's more essential for your favorite witch or wizard whether they be young or old?
A flying broomstick of course!
So whether you are just trying to make their morning commute a little quicker or give them that extra edge of speed and nimbleness when battling Dementors and dragons high in the sky, this Nimbus broom with eldritch runes is exactly the gift they need.
Did You Love All These Gifts for Harry Potter Fans?
I hope this made finding the gifts that are going to bring a smile to your favorite Hogwarts companion both entertaining and useful.
Right? Mischief managed!