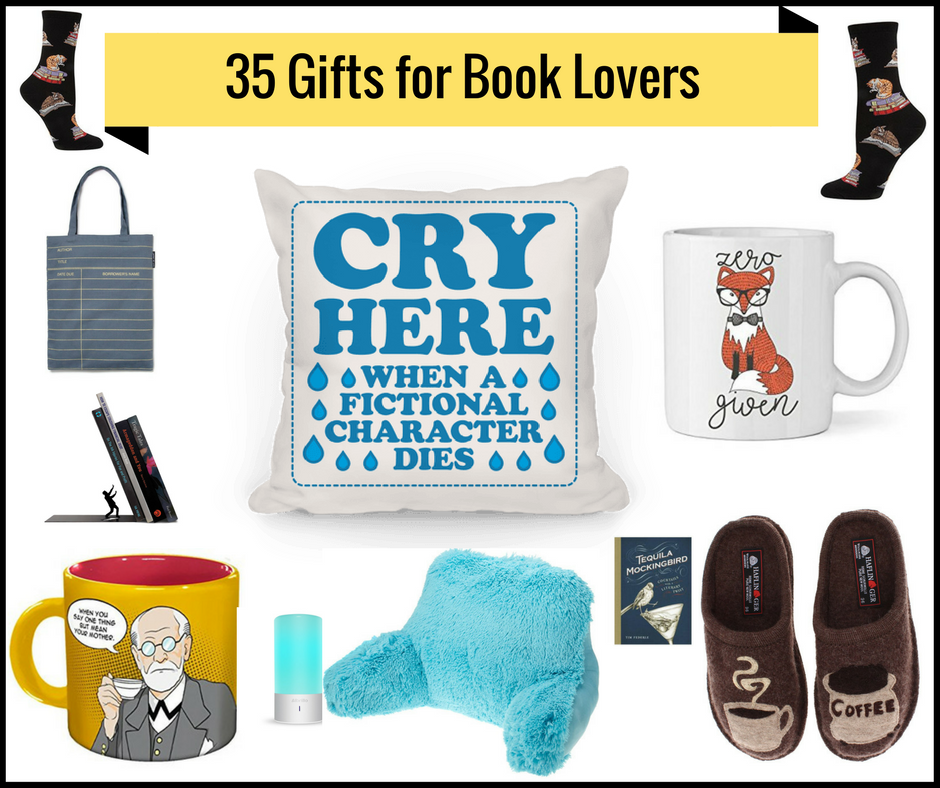 Struggling to find gifts for readers this year?
It's likely your favorite bookworm has already read the best-selling books of the year. So I've gathered together top rated non-book gifts that will make their reading experience all the more pleasant.
In a Hurry? Here are the Most Popular & Top Rated Gifts
| Kindle Voyage | Modern Reading Chair | Pendleton Blanket | Keurig Coffee Maker | |
| --- | --- | --- | --- | --- |
|   |   |   |   | |
| $199.99 | $226.18 | $99.00 | $79.99 | |
| | | | | |
A Wonderful Reading Chair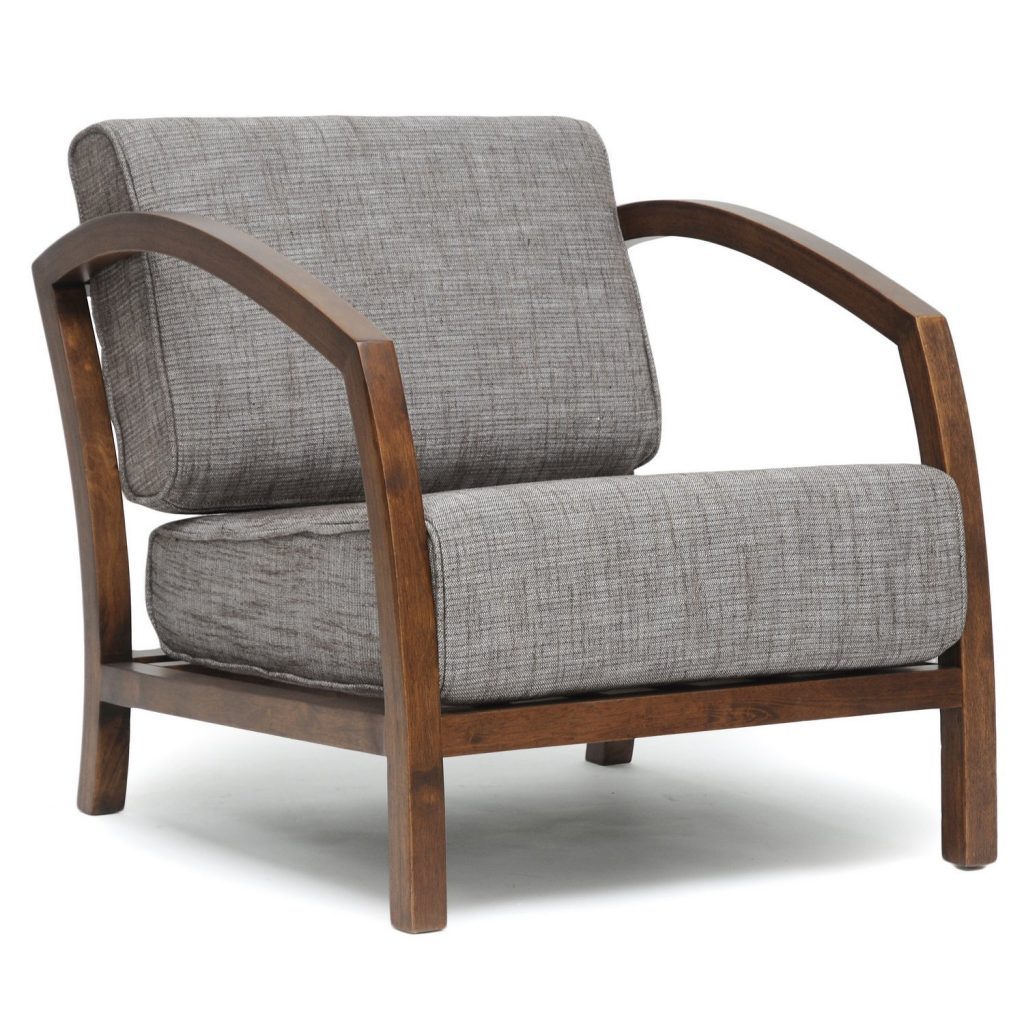 More than anything, readers love to relax and be comfortable while getting lost in their imaginative journeys. To help perfectly facilitate this, they desire but will never tell you that the one thing they need above coffee and, well, more books, is the perfect reading chair. And that is just what this is.
A Cozy Blanket by Pendleton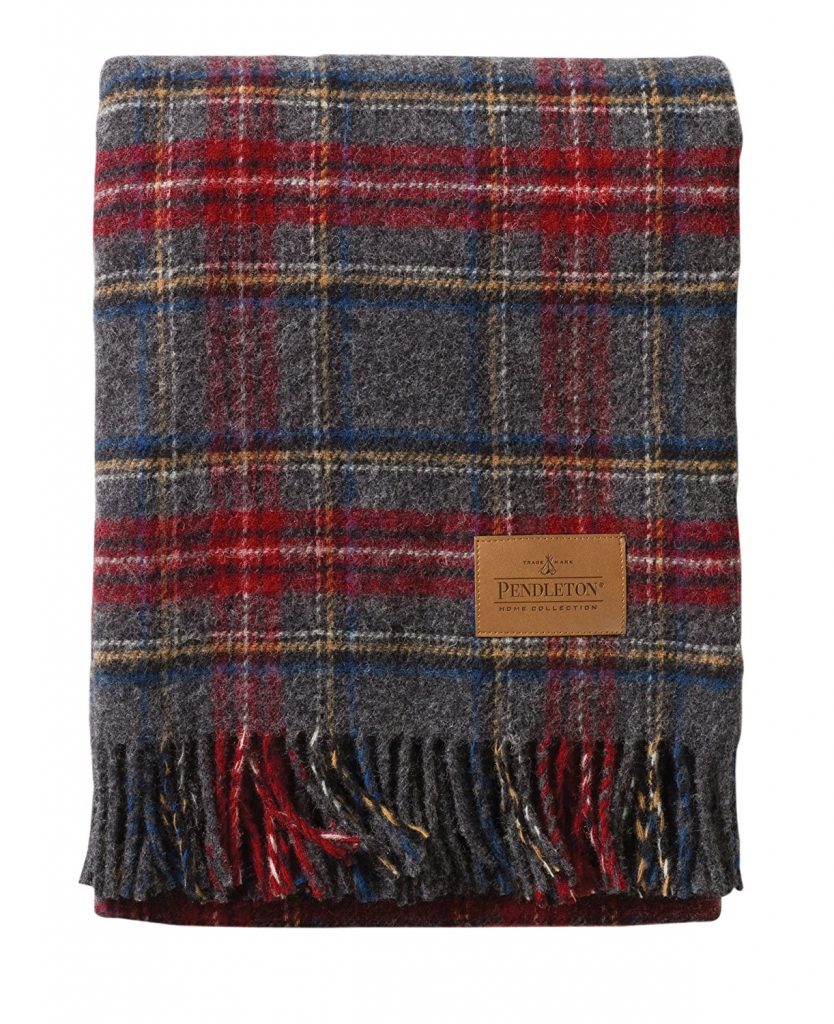 It's not an accident that most bookworms call themselves old souls. Help them get wrapped up in a warm and cozy blanket so they can get all wrapped up in their next literary yarn. You can't go wrong with this snuggleworthy blanket from Pendleton.
Kindle Voyage eReader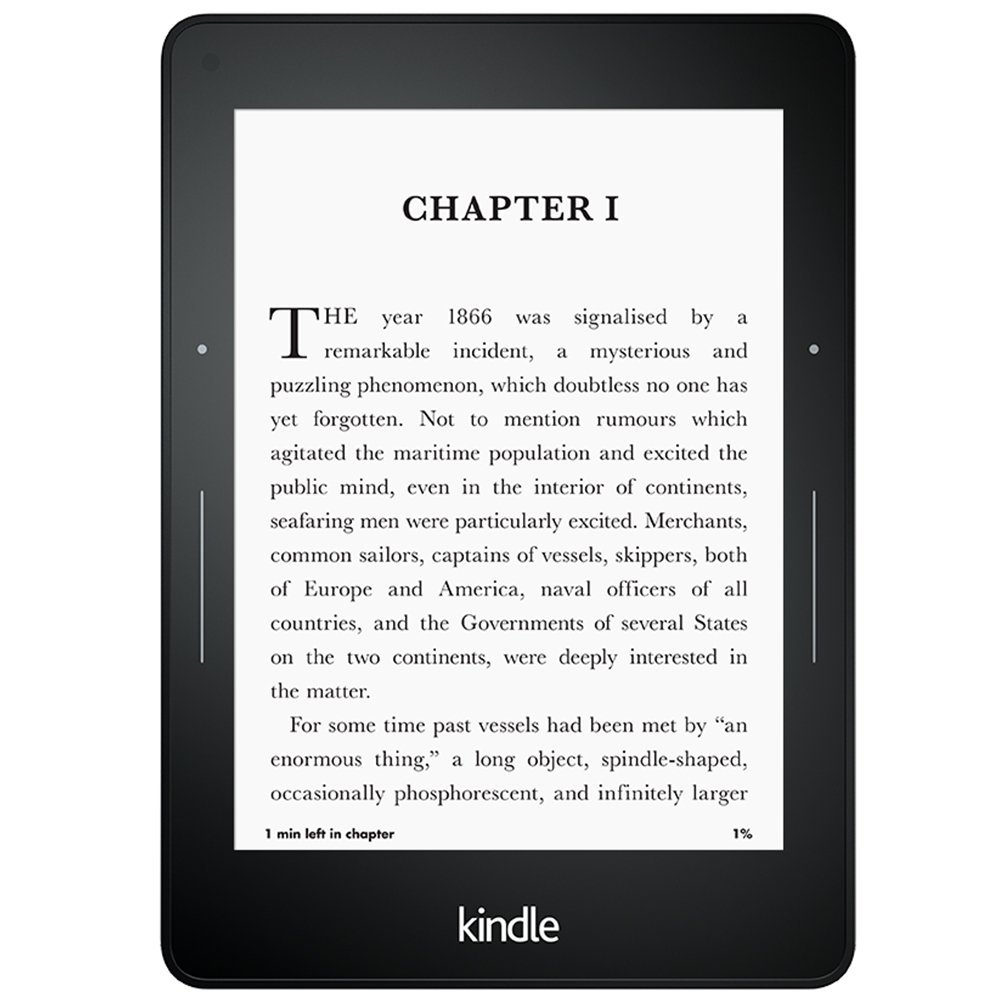 While it is a truth universally acknowledged that all lovers of words are ardent lovers of physical books, there are just as many who are looking to take a leap of faith to the crisply lit pageless world of ebooks. For this, they will require an eReader. And not just any eReader, but the very best one. Giving them the Kindle Voyage ensures a lush reading experience that is modern, lightweight, and easy on the eyes.
Haflinger Women's AR Boiled Wool Slippers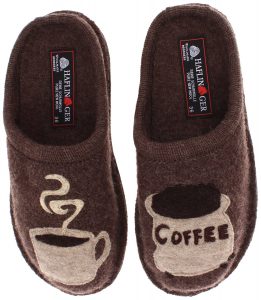 This is an excellent gift for your favorite female book lover who also has a special place in her heart for coffee. Haflinger make great slippers and the clever coffee design on these is sure to be a hit. The open back will allow any bookworm to effortlessly slide their foot in and out while also accommodating a nice thick pair of socks.
O&K Industrial Bookshelf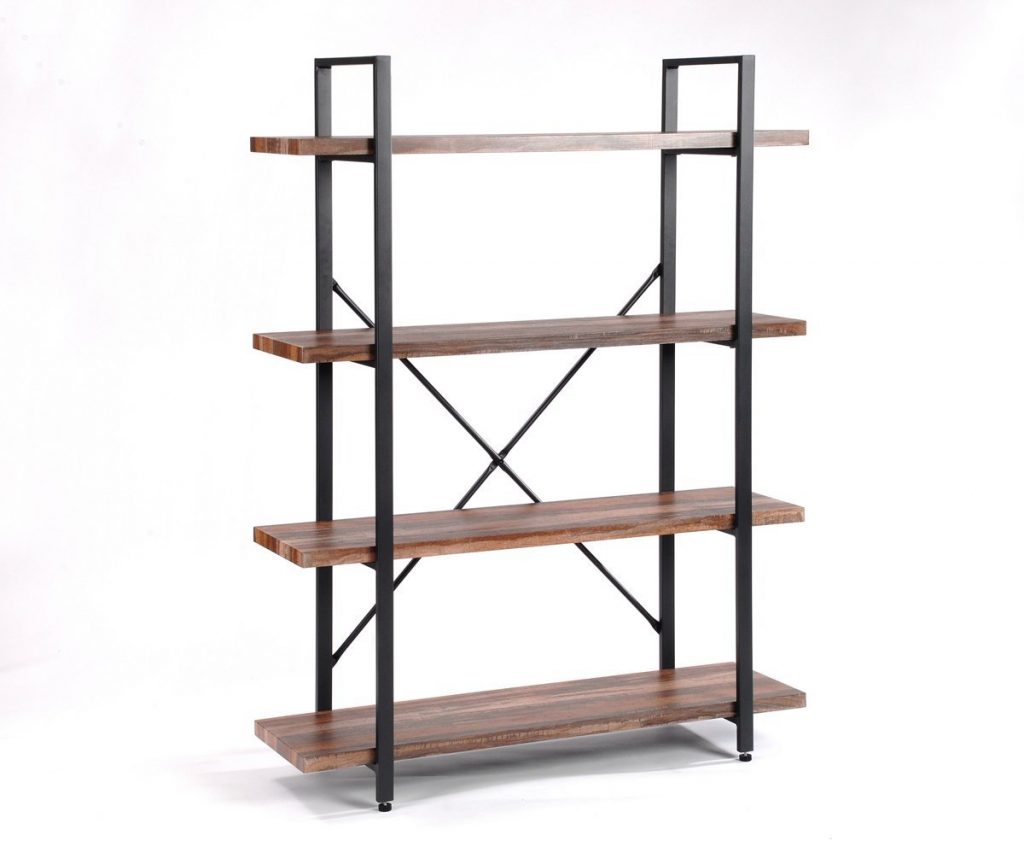 If you notice books stacking up all around your living quarters and no matter what room you walk into, it's likely because your beloved bookworm has run out of room on the nightstand. It is time for an upgrade—or in most cases it is simply time to start stashing books better. Enter the bookshelf. This one by O&K will look great in any room and its wide shelves let you store even more things on it!
Bookish Literary Poster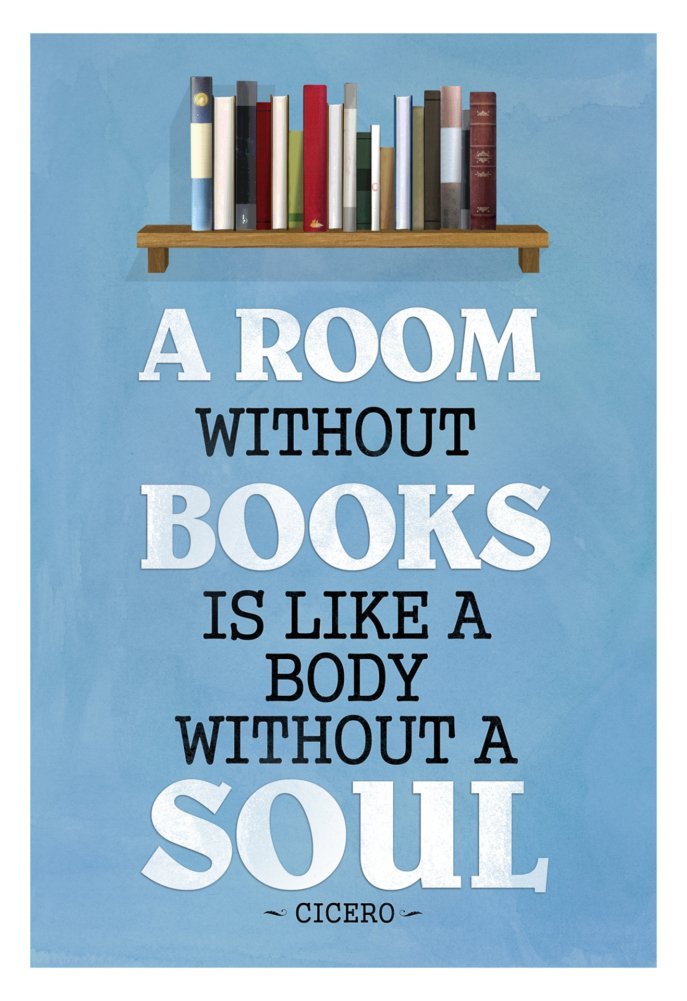 Something that all book lovers are always searching for is a pithy poster from a hallowed author.
Canvas Book Tote Bag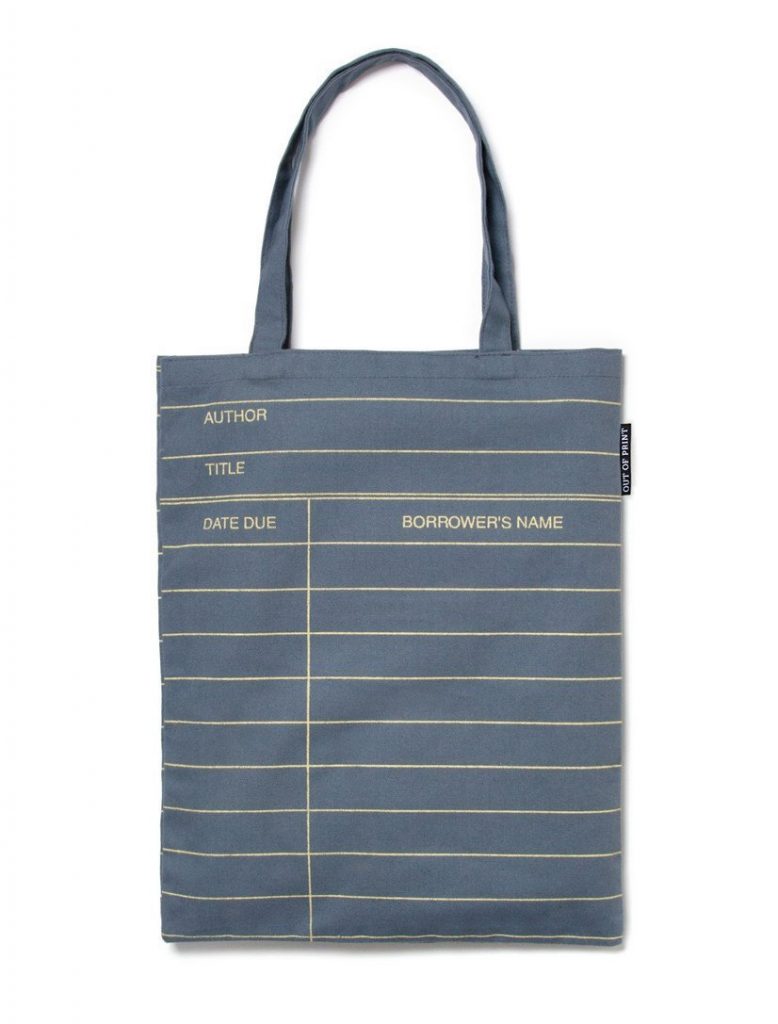 Readers love to travel or take their companions (books and literary characters, not people) to coffee shops or far away locations. In order to do this and carry as many literary tomes as possible bookish types absolutely need a clever tote bag. This enduringly popular Library Card-themed book tote will endear you to your dear reader forever.
Dimmable Bedside Reading Lamp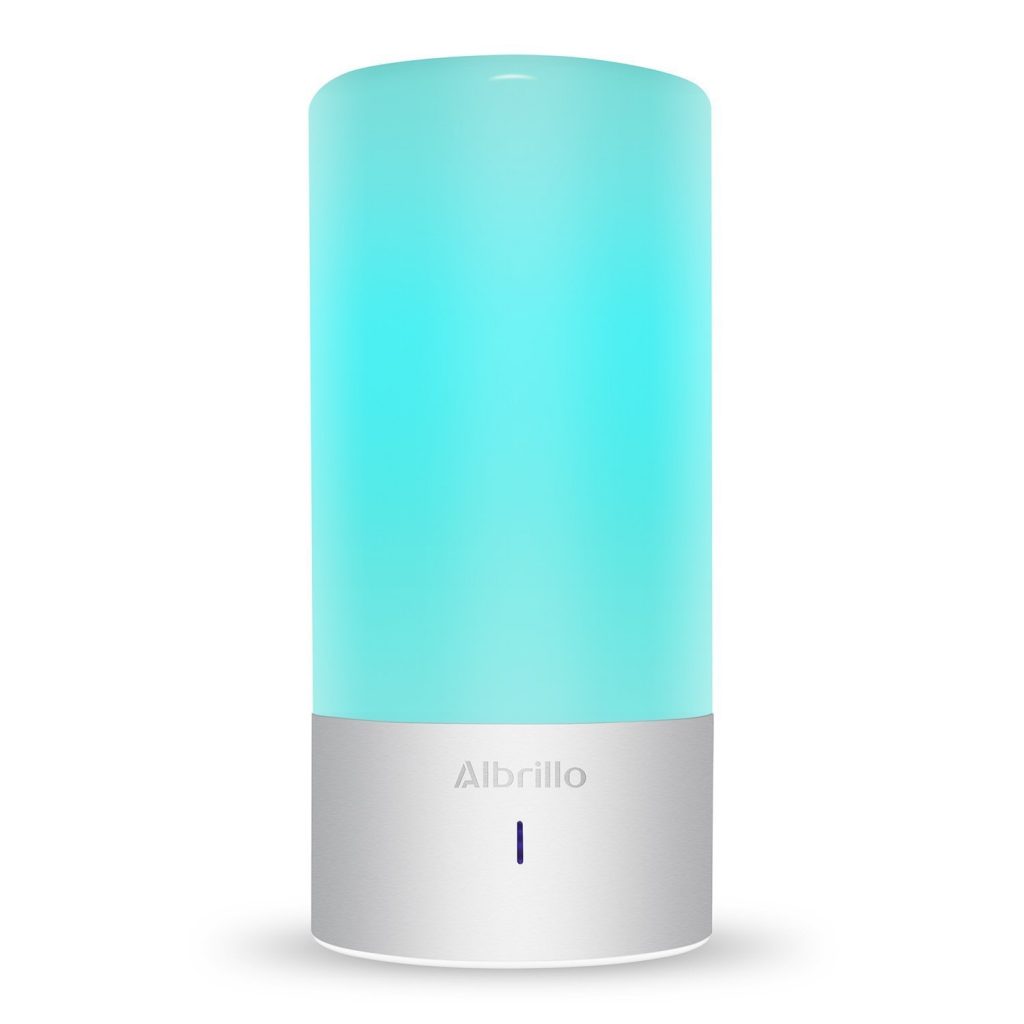 This gift is for the modern reader of sci-fi and dystopian fiction. No doubt your favorite reader will bask in the soft luminescence of this wonderful table lamp while racing through a wild plot deep into the night.
No Fox Given Coffee Mug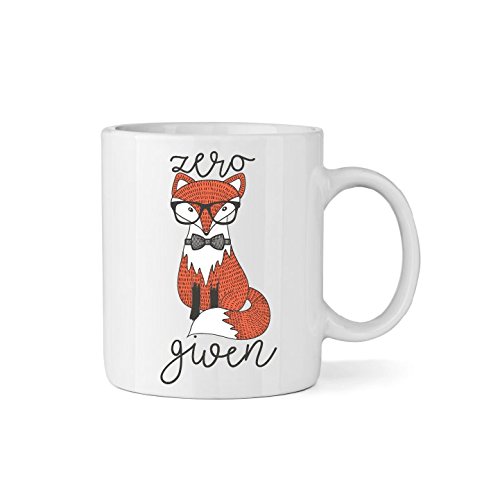 Without a doubt, this is my favorite literary coffee mug. Give it to your favorite snarky bookworm.
Brentwood Shagalicious Reading Pillow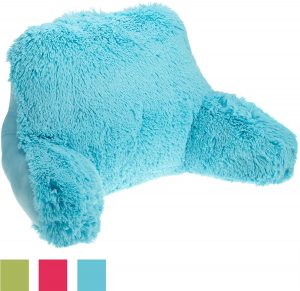 If you are shopping for an especially eccentric bookworm who requires a really unique gift this year, this pillow should do the trick. It comes in three unique colors (pink, bright green, and azure) sure to add a pop of color to any reading nook. With excellent support for the neck, back, and arms, your favorite book lover can spend hours reading in comfort.
It's easy to clean and low maintenance so anything that might be spilled on it—ok so when coffee or tea is spilt on it—it can simply be cleaned with a towel and some water.
Novel Teas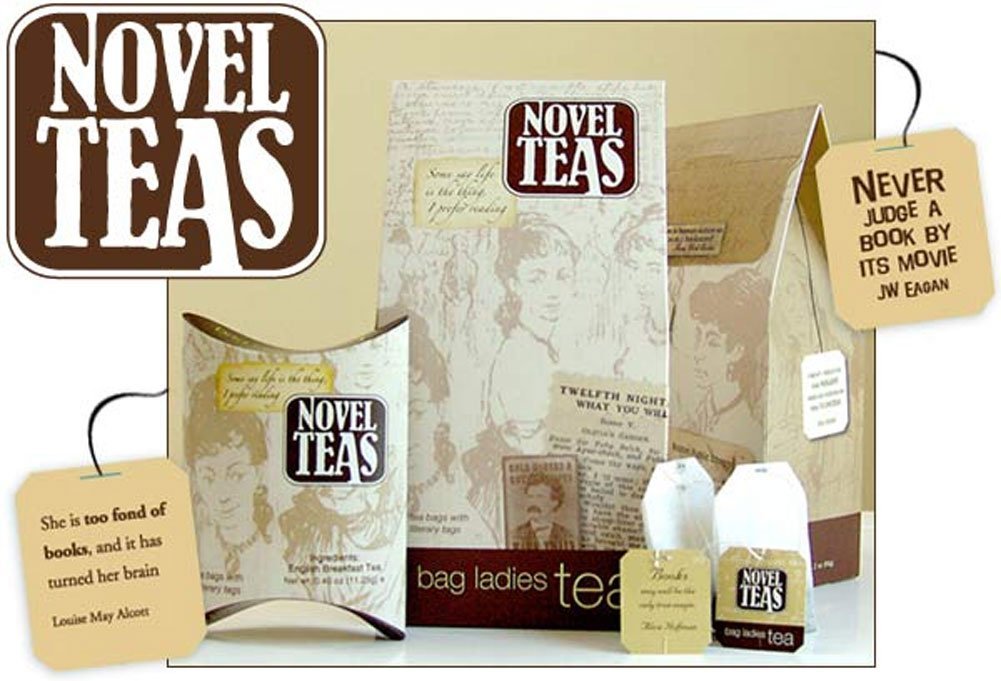 As literary types, we enjoy a fine beverage to go with our adventures. All the better if they are inspired literary beverages, which is exactly what Novel Teas is. Each of these 25 tea bags contains literary quips or bookish phrases sure to delight any bibliophile.
The END Bookend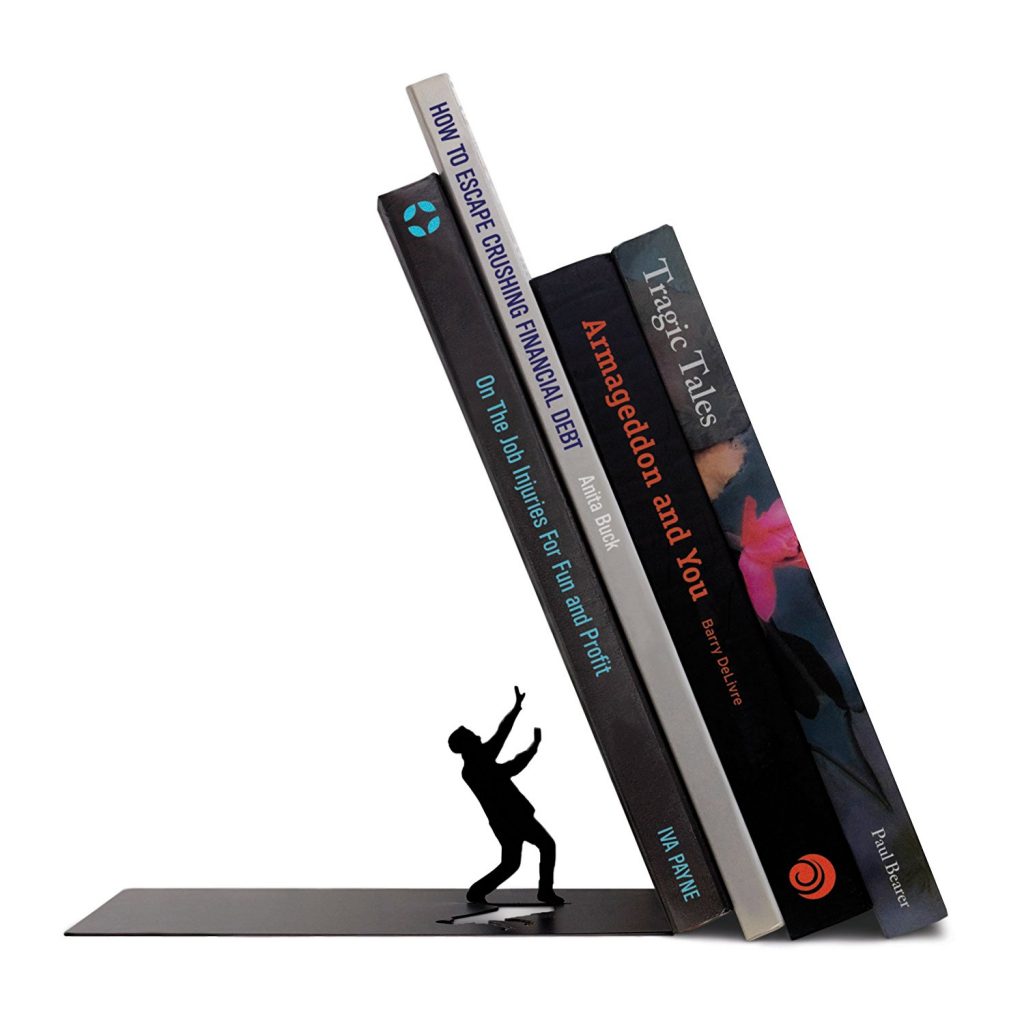 A must have bookend for your good humored book lover.
Keurig K55 Single Coffee Maker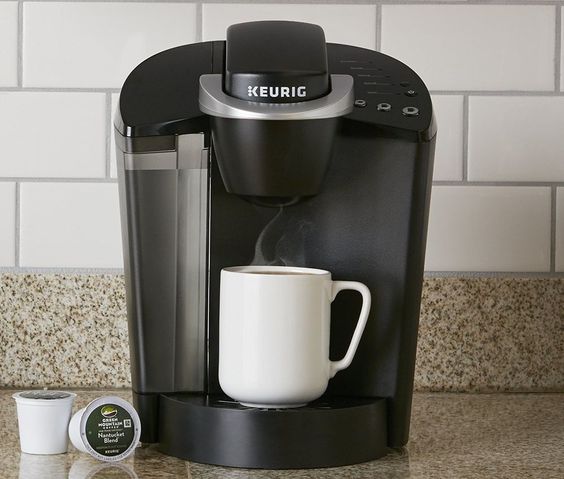 Sometimes you just need a quick cup of coffee so you can get back to delicious sentences and the rich blend of emotions and surprise that each page of a new novel promises. Or your just need a quick hit of your favorite coffee blend to wake you up in the morning when you stayed up too late reading…so you can get back to reading of course. And that is when you need the Keurig single cup coffee maker!
Cold Brew Ice Coffee Maker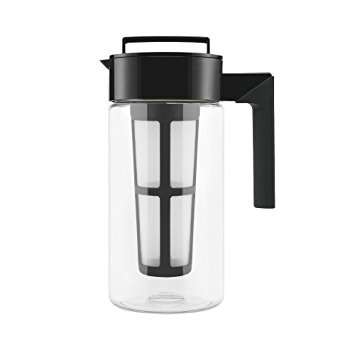 This will make 4 servings of cold brew coffee for those warmer days. A perfect gift for any bookworm who is going to be relaxing and reading on the front porch of their beach house.
KRUPS Electric Coffee Blade Grinder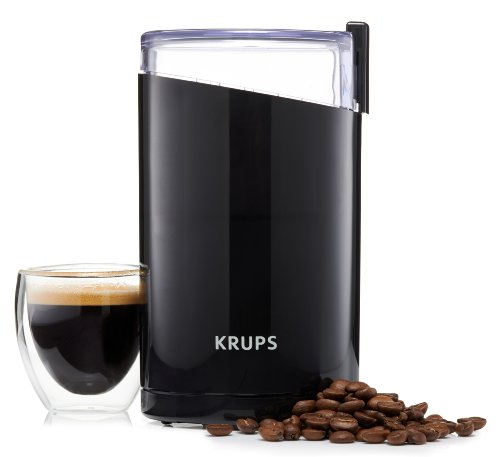 Most devout lovers of the written word are going to enjoy fine spirits such as coffee, wine, or tea (or also very likely all of them). For the readers who enjoy coffee, they will probably be savvy enough to buy whole beans but perhaps not practical enough to buy a coffee grinder. This is where your gift saves the day.
Upon tearing off the wrapping and opening their present to see this electric coffee grinder those refined spirits will now be jubilant and probably love you more if you were wise enough to also buy them a savory bag of whole been coffee.
SterlingPro French Press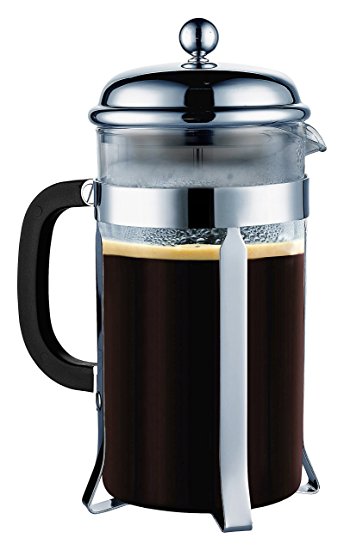 Give the gift of endless smooth coffee to your favorite bibliophile. This French Press will create 8 cups of delicious black coffee so your book lover can flip through the pages long into the night and early into the following morning.
Composition Notebook Kindle Case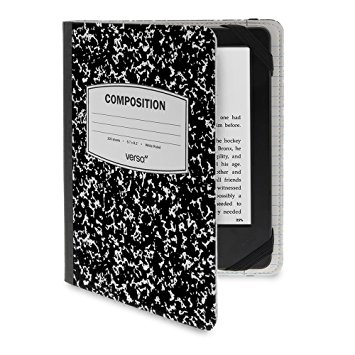 There's always room in the budget for another witty and stylish kindle cover as well as a new kindle. This popular one looks just like a composition notebook that used to store all sorts of book notes and missives—literary and otherwise.
Jane Austin Soy Wax Candle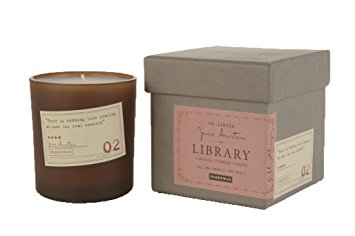 Edgar Allen Poe Socks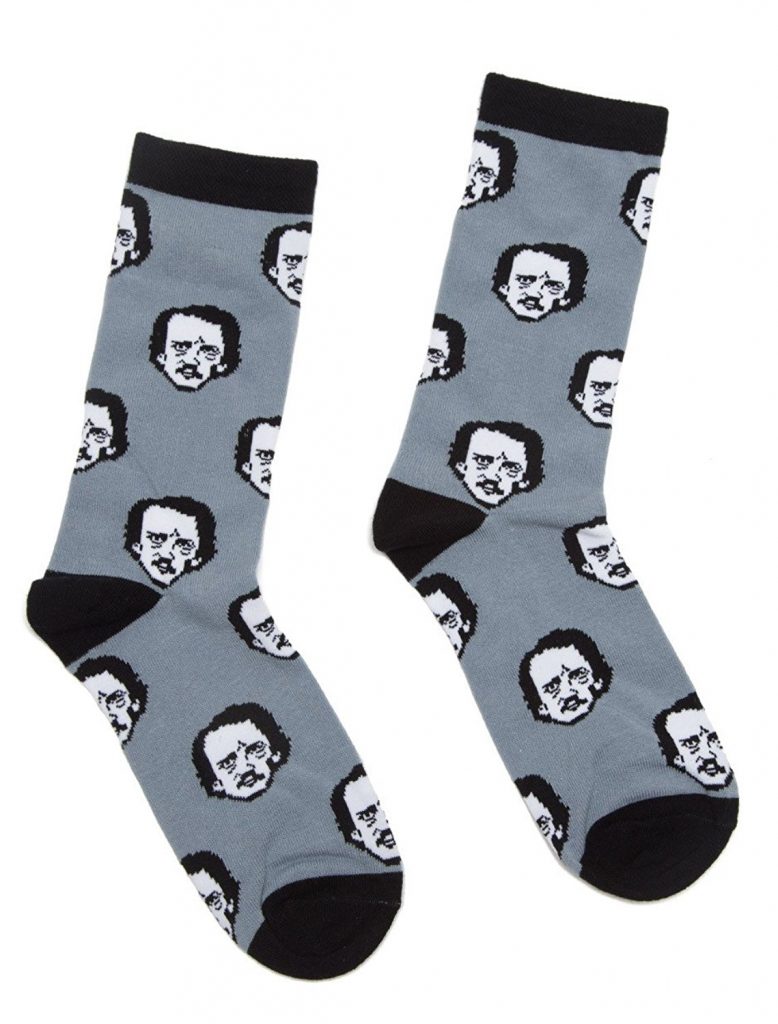 If I ever saw anyone in these socks I'd stay very far away from them because while I would immediately recognize a literary genius, I'd also be keenly aware of how utterly insane of a Poe enthusiast they would have to be to ware these in public.
Tecquila Mockingbird: Cocktails with a Literary Twist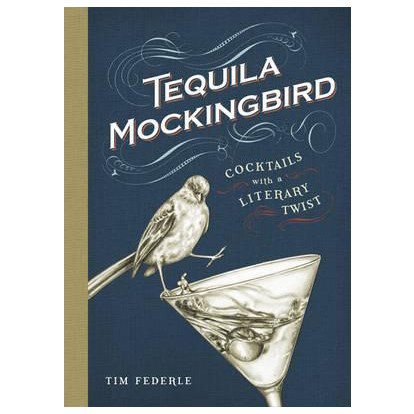 Ask a reader what books really do and the astute among them will advise you that literature refines ones aesthetic sensibilities. It follows then that any serious student of the written word will be a sophisticated drinker as well.
These literary inspired cocktails will go perfect with any bookish gathering, from a party to bookclub.
Shakespeare Mug Love Quotes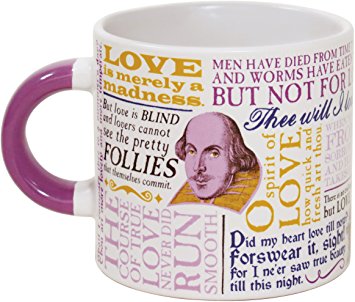 Literary mugs for coffee or tea make wonderful gifts for book lovers. This one would be especially delightful present to your favorite bookworm for Valentine's day.
Shakespeare Mug Insults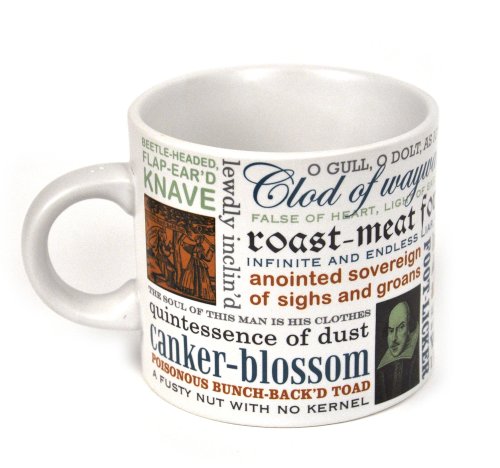 Enjoy your favorite play, poem, or work of fiction while sipping from this mug, gilded with the greatest insults from the mouth of the Bard.
Jane Austin Quotes Coffee Mug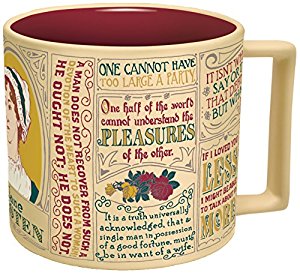 Never be far from the crisp, scintillating prose of Jane Austin and your favorite warm beverage. If you are giving this as a gift I'd recommend going ahead and just getting one for yourself as well.
Edgar Allen Poe Mug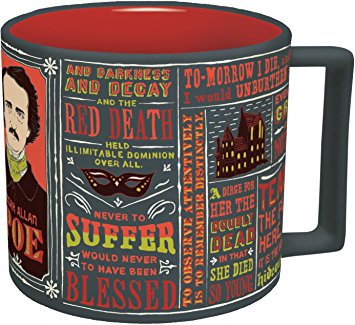 An excellent present for readers who dabble in the darker shades of literature, this diabolically colored Edgar Allen Poe coffee mug is sure to grip them as much as the grave thoughts they read.
Freudian Sips Mug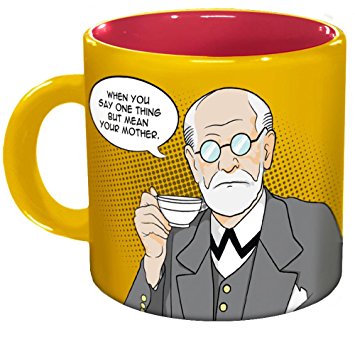 Everyone loves a good play on words, and the Freudian Sips coffee mug will bring a sly smile to your face every time you go to enjoy a sip of your favorite beverage.
Minimalist Solid Wood Bedside Table Reading Lamp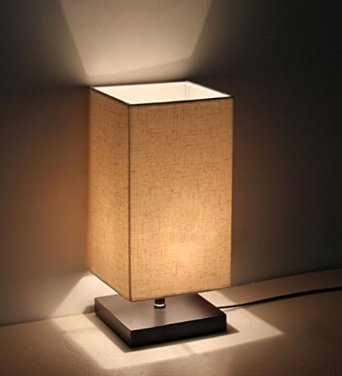 In addition to a good book, an excellent cup of warm tea or a strong, ruminatory coffee, perhaps some rain or at least a few clouds, readers love a good lamp.
Elegant Table Lamp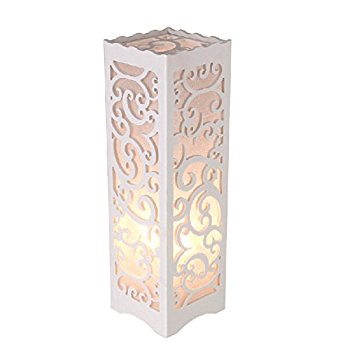 The more your book lover enjoys elegant Victorian prose or the elaborate sentences of modernism the more they will relish this reading lamp, which no doubt they will place on their favorite bedside table.
LED Book-Shaped Nightlight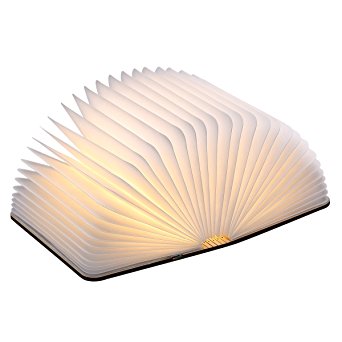 You know what's cool? Reading a book…by a book shaped lamp. When you're done you can simply close it and quietly sink into tender or passionate literary dreams.
Dead Fred Pen Holder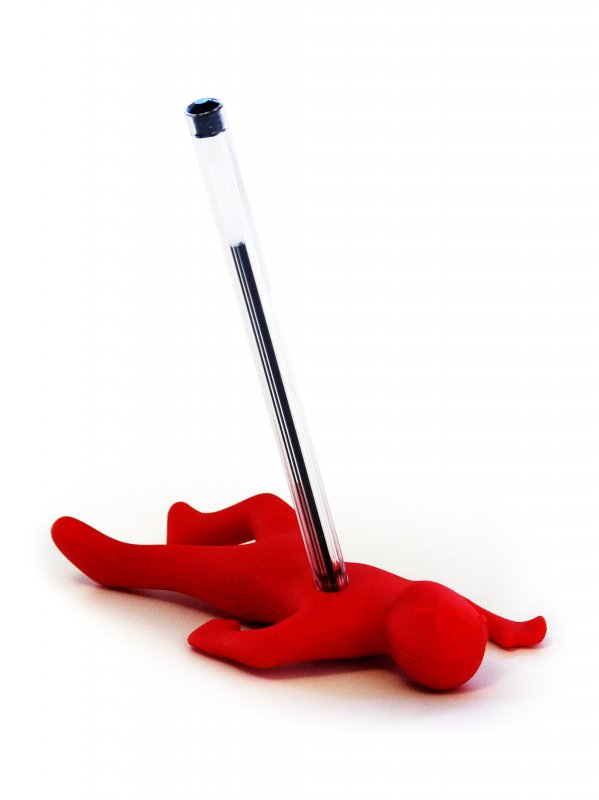 What is a devout reader of books supposed to do with their pen when they are done adding copious marginalia to their current favorite volume?
Now thanks to the Dead Fred Pen Holder we can more easily keep track of our pens!
Book Boxes with Floral Decoration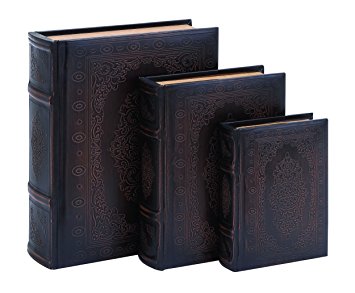 Sure any serious reader has plenty of real books with well-thumbed, yellowed pages, hefty underlining, and marginalia in all colors of ink. But sometimes having even more books just for decoration purposes gives a room that extra warm and comfy feeling it was missing.
Arthurian Knight Bookends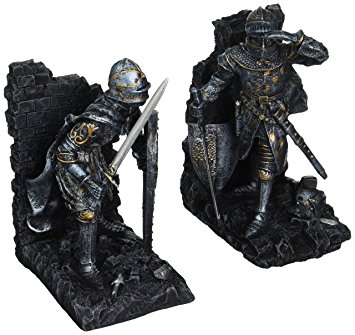 The perfect set of bookends for anyone who reads books like Harry Potter, or great fantasy books year after year.
Green Dragon Bookends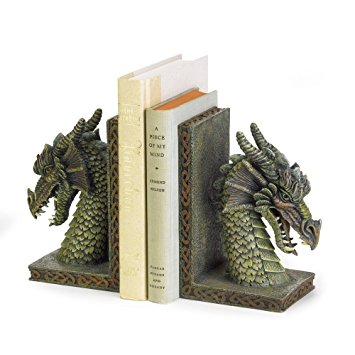 Another excellent gift for readers of epic fantasy, these dragons will ensure all books are protected safe and sound by their fierce stares and fiery maws.
Whiskey & Tobacco Candle from Northern Lights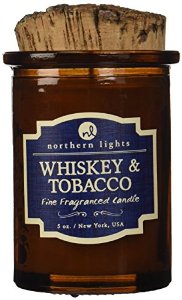 Does your favorite bookworm want to make a cherished reading room smell like a distinct library for the elite? Now they can add a distinguished aroma to their favorite bookish chambers.
Amber & Smoke Soy Candle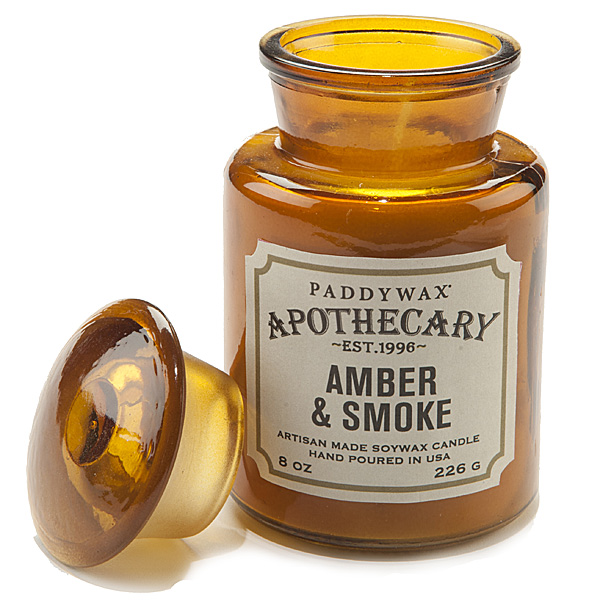 Another scent book lovers will certainly enjoy, this Amber and Smoke soy candle from Paddywax not only fills your nostrils with delightfully bookish odors but you end up with an apothecary bottle as well. Also of interest will be Vetiver and Cardamom or Orange Zest and Bergamot.
Pink Himalayan Crystal Lamp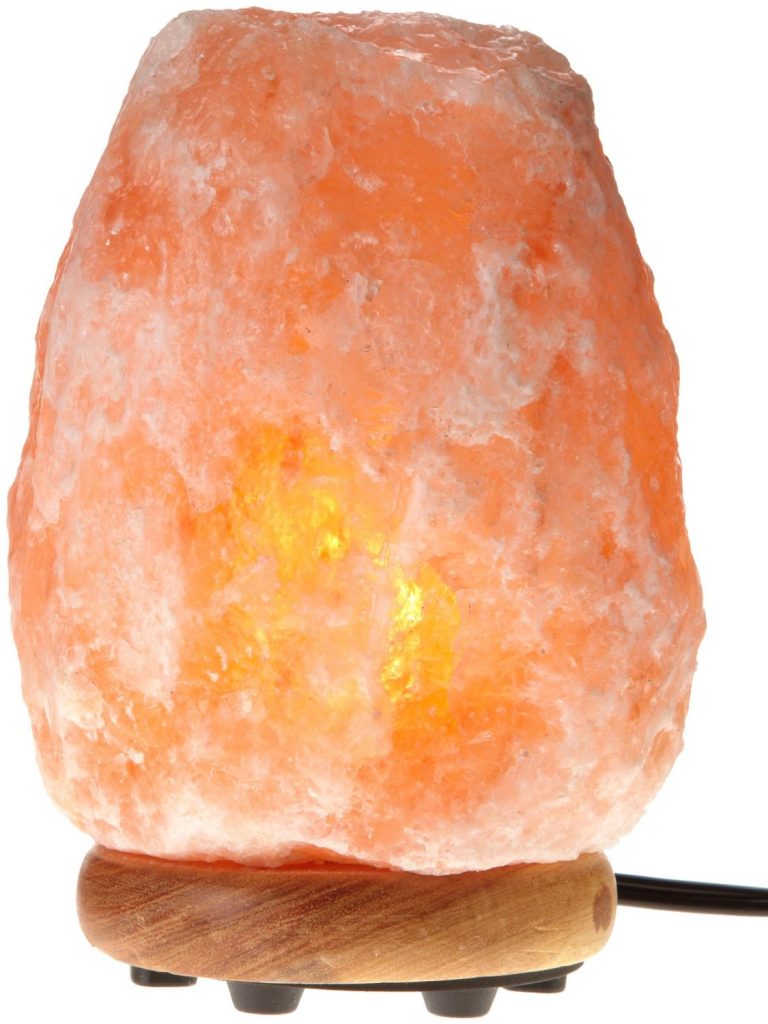 Read in bohemian splendor with this pink Himalayan natural crystal lamp.
Audible Subscription
Readers can't get enough of books and are sometimes inconvenienced with tasks like—not reading. Or driving. Or walking. So give them the gift of an Audible subscription and let them enjoy their next books wherever they may wander. An Audible subscription comes with two options: for just $45 for 3 months or $150 for an entire year.