If you feel like you've been spending too much time in front of a screen and are desperate for new ways to relax and maybe even get back in touch with that creative, inner-child that seems to have gone missing then you are going to love adult coloring books.
These are so cheap and provide hours and hours of stress-free amusement grabbing a few is one of the easiest things you will do today. So sit back in your favorite reading chair with your favorite beverage and start coloring!
Lost Ocean: An Inky Adventure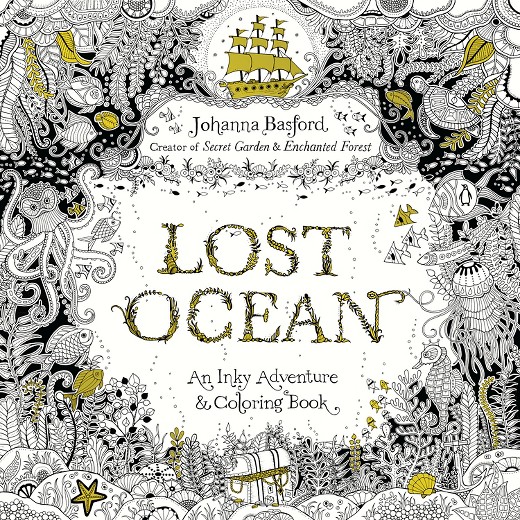 If you can't go to the beach after work today, the next best thing is turning on some wave sounds and kicking back with your favorite rum some coloring pencils and this book. Filled with deep sea treasures like barnacled ships, intricate schools of fish, and regal sea horses you are sure to sail far away from the day to day toils of modern life and off into the oceanic bliss of your imagination.
Enchanted Forest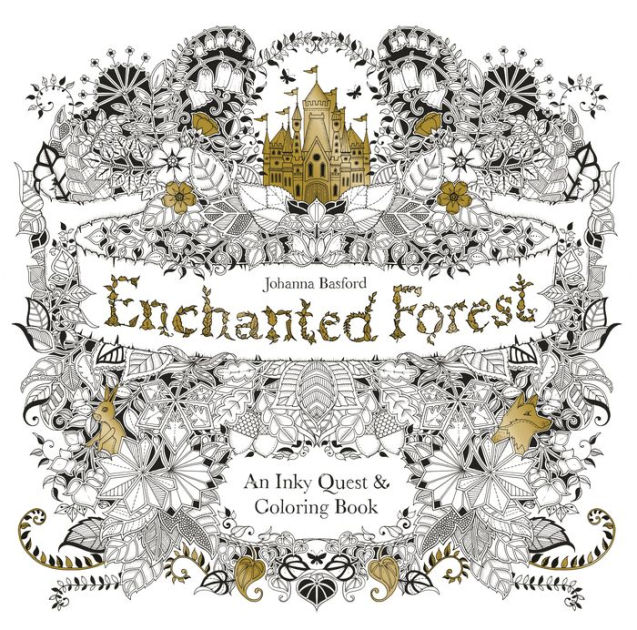 This is one of the top adult coloring books and for good reason. Author Johanna Basford charms color-inners through numerous enchanting woodland scenes progressing from a secret enterance to a fairy-tale forest through wonderful mazes and finally into a spellbinding castle.
Secret Garden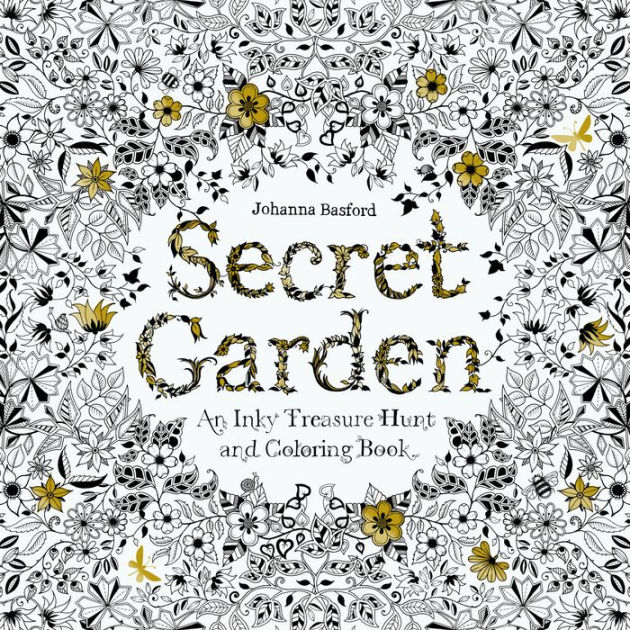 This is one of the coloring books for grown-ups that has become essential to own. Filled with star-lit skies, song birds, treasures chests, magical keys, and even things like secret messages in old bottles it's easy to see how you will soon be lost in the verdant pages thrumming with magic and the foliage of wonder.
Color Me Good: Ryan Gosling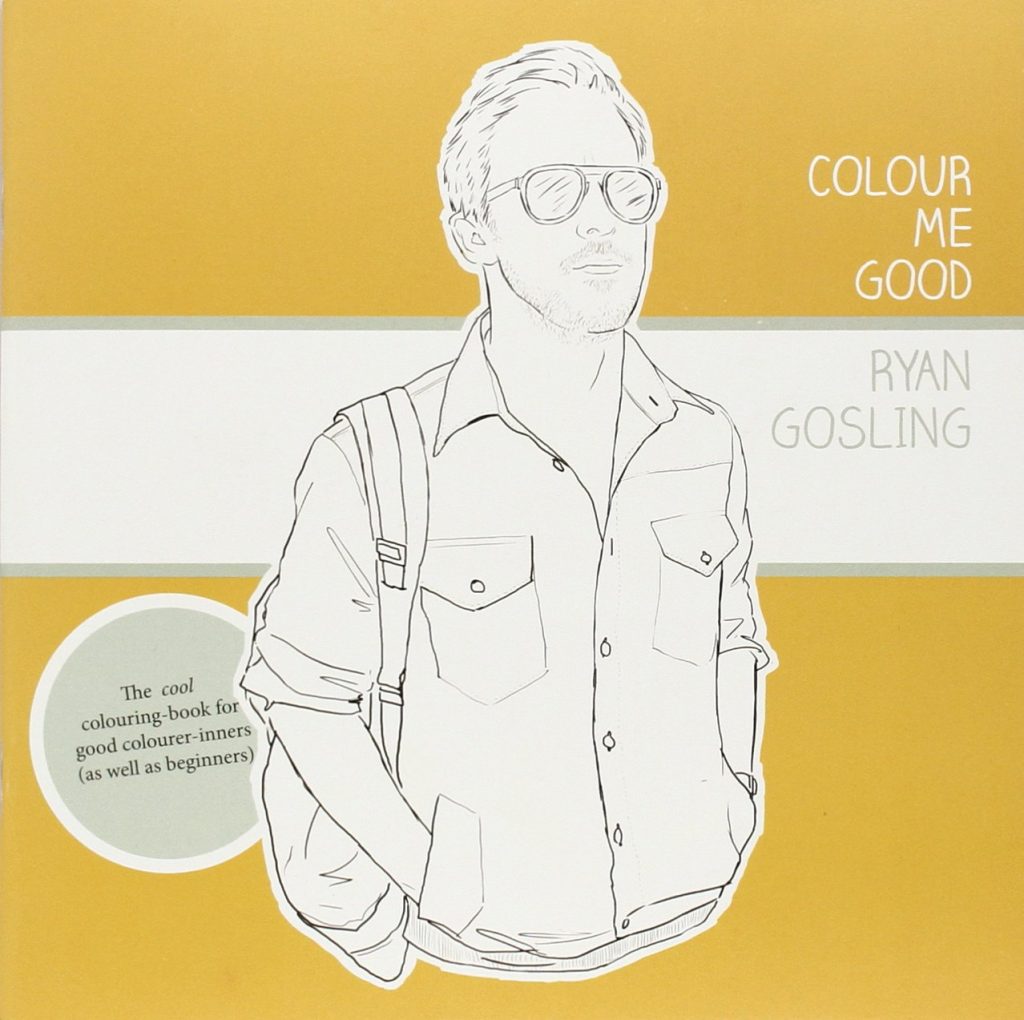 Well most people's lives are made instantly better by seeing Ryan Gosling. Now you get the added pleasure of coloring him in however you see fit.
Creative Haven Owls Adult Coloring Book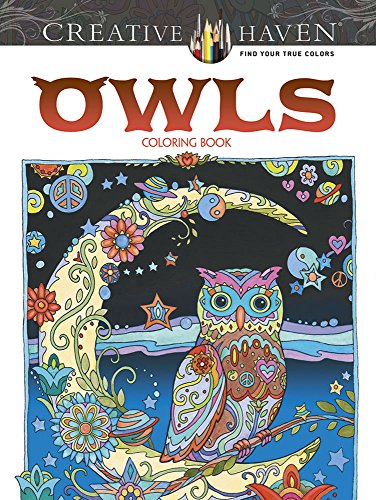 Unleash your creativity with over 30 different illustrations of sagacious owls in richly imagined backgrounds, some of which are so liquid you might mistake them for the dreams of an old shaman.
Magical Jungle Coloring Book
For anyone who would rather go on an exotic adventure through a remote rain forest teeming with wild life as opposed to the concrete jungle where there are just mostly corporate rats (and bad morning coffee) this book will be a welcomed addition to their evening de-compression routine.
Fantastic Cities Coloring Book for Grownups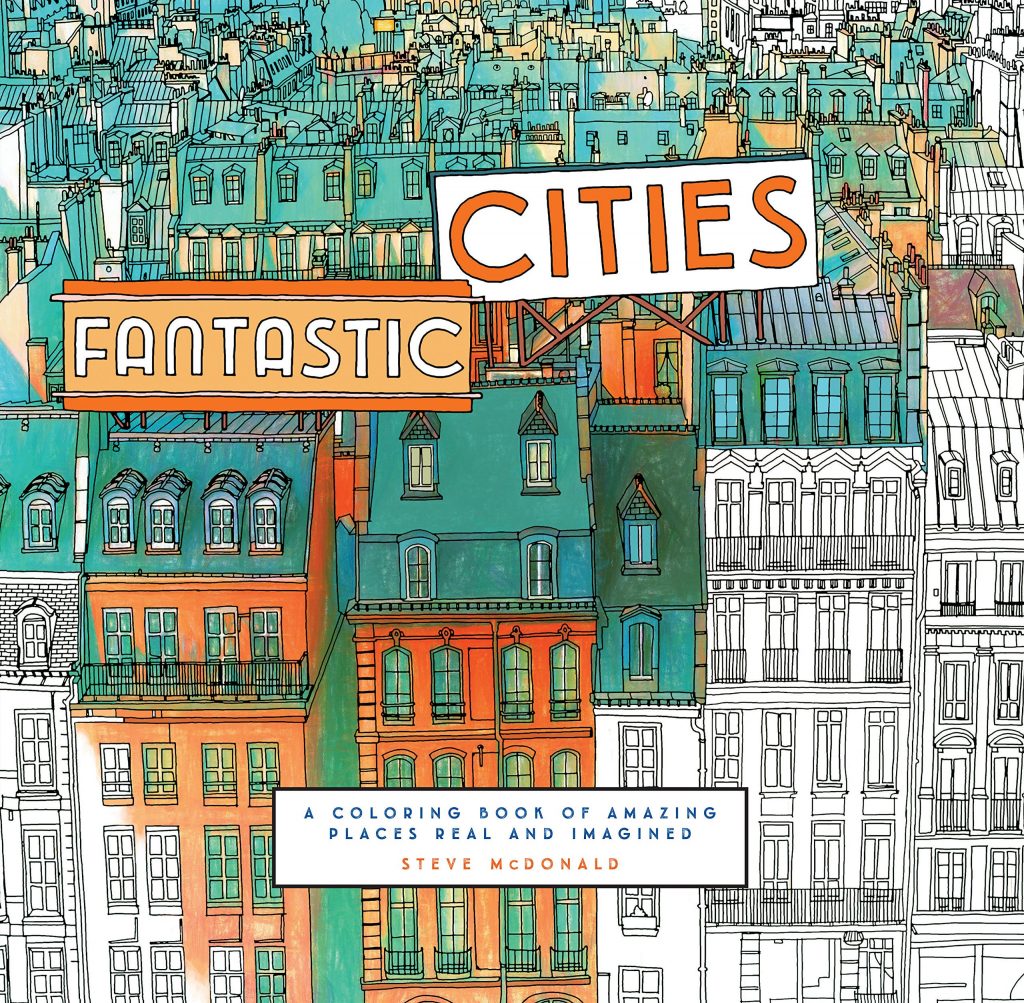 If you love to travel (and really who doesn't) or know someone close to you who also enjoys travel this is the coloring book you definitely need to get. Even better, take it on your next journey and color in each city as you visit them.
Stress Relieving Patterns Adult Coloring Book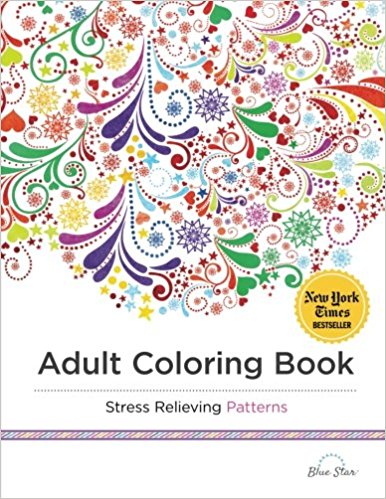 With 46 patterns ranging from simple to intricate you are sure to have hours of calming coloring no matter what mood you find yourself in. You won't realize how quickly you slip away into a safe relaxed state as you color. No more panic attacks!
Buffy the Vampire Slayer Coloring Book
For when you want to drive a stake through someone's chest but can't. There are a number of these movie and television themed entries, including the popular Harry Potter coloring books.
Memos to Shitty People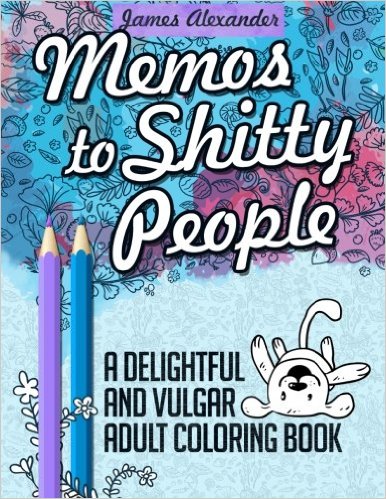 This adult coloring book is perfect for those days when nothing goes right because of other people. Isn't that every day?
Go F*ck Yourself I'm Coloring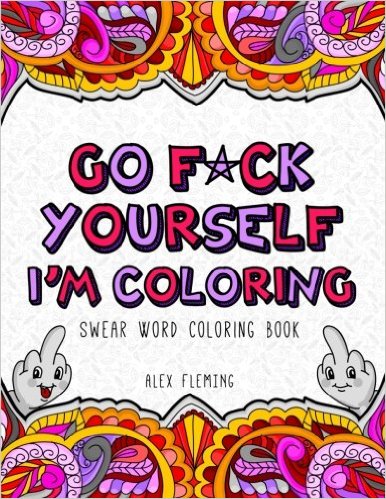 Well now sometimes you want to decompress by creatively diffusing your angst through vivid colors. And then there are days when you just want to tell the world to eff off. This coloring book is for you.
Swear Word Coloring Book
Contrasting each swear word is a charming design full of animals (like elephants, koalas, and pandas), flowers, or stress-relieving patterns to take you from screaming maniac to Michelangelo.
Calm the F*ck Down: An Irreverent Adult Coloring Book
As our tour of the best coloring books for adults draws to a close it's only proper that we do it in a calming manner. While the pictures in this one won't have you rushing to finish it or frame it when you're done they will certainly make you chuckle the entire time you are coloring. Sporting snickering puns like "Home is where the vodka is" and "dance like no one attractive is watching" Calm the F*ck Down will quickly supply you with the best medicine for all ills: laughter.