Whether you are looking for the perfect gift for your dad, brother, boyfriend, or husband there's really only 3 things you need to keep in mind: deep down every guy wants to smell good, look great, and be well-read.
From creating the perfect man cave to ensuring that he gets the most out of his outdoor adventures and workouts, I've put together the best gifts for men this year.
Foosball Table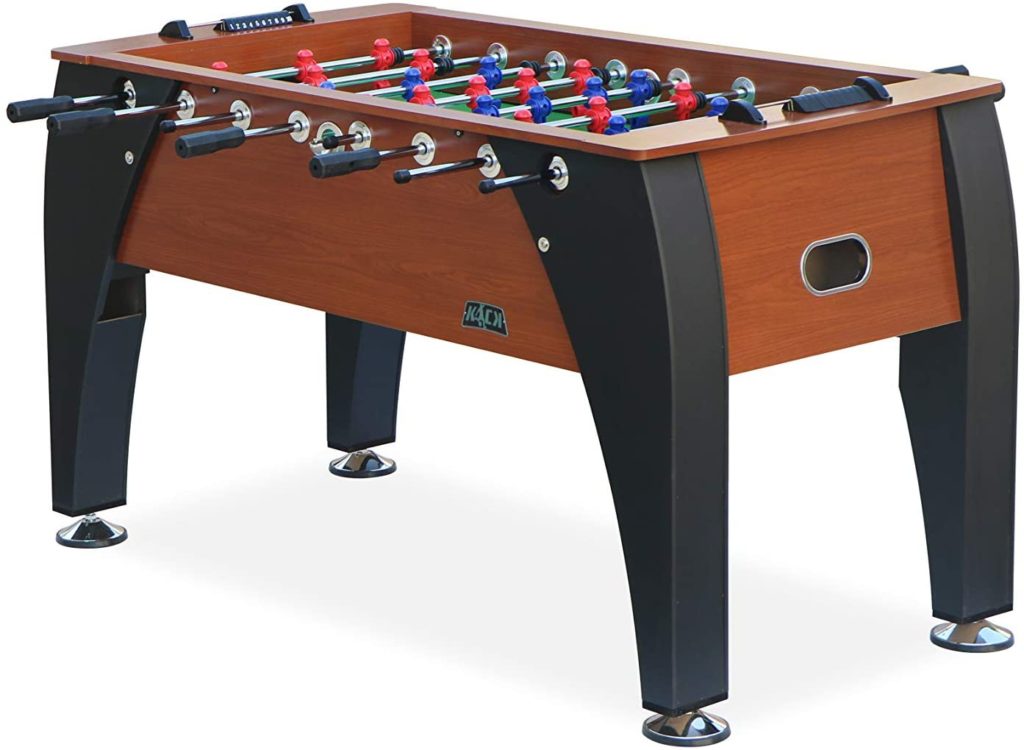 If your man is a big sports fan, it's very likely that he enjoys a good game of foosball. Surprise him with a fooseball table which is perfect both for a man cave or a modern gaming area where the whole family and all your friends can join in. This one from KICK comes with both un-uniformed players and players sporting some pretty sweet soccer jerseys and hair-styles (so you don't look like you are playing with robots).
Messenger Bag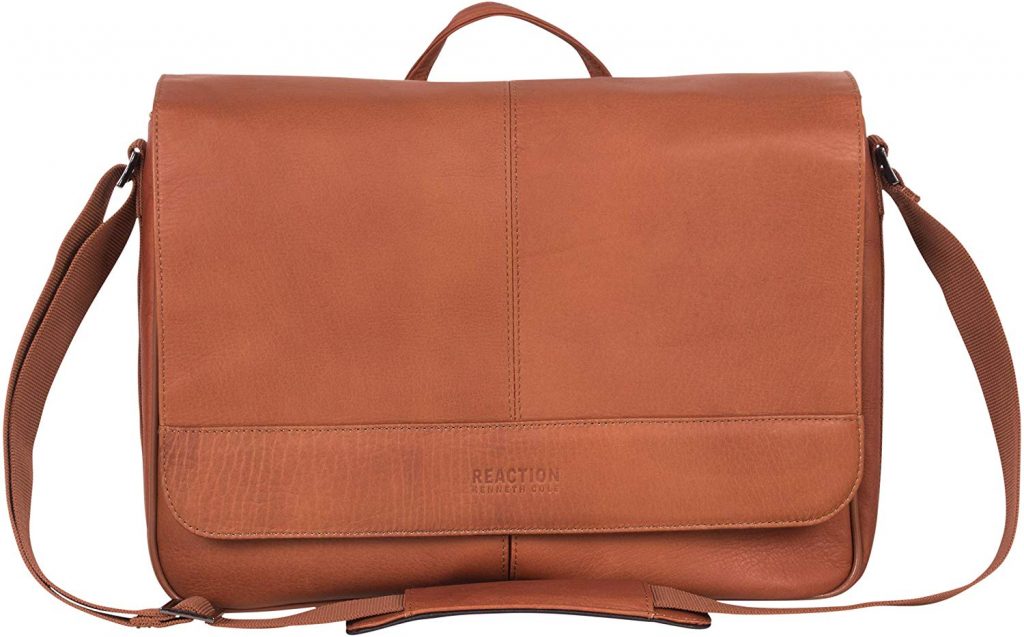 When you are just starting out in the real world, this is one of the best gifts you can ever get as a man. We all have to carry so much stuff these days like a laptop, a thermos, potentially a tablet and change of shoes, and definitely a jacket or an additional layer of clothing and very likely at least a book. So if he hasn't mentioned it yet, take it from me: he desperately needs a new messenger bag and getting this as a gift will be a huge help to his current lifestyle.
ECOTRIC Electric Fat Tire Mountain Bike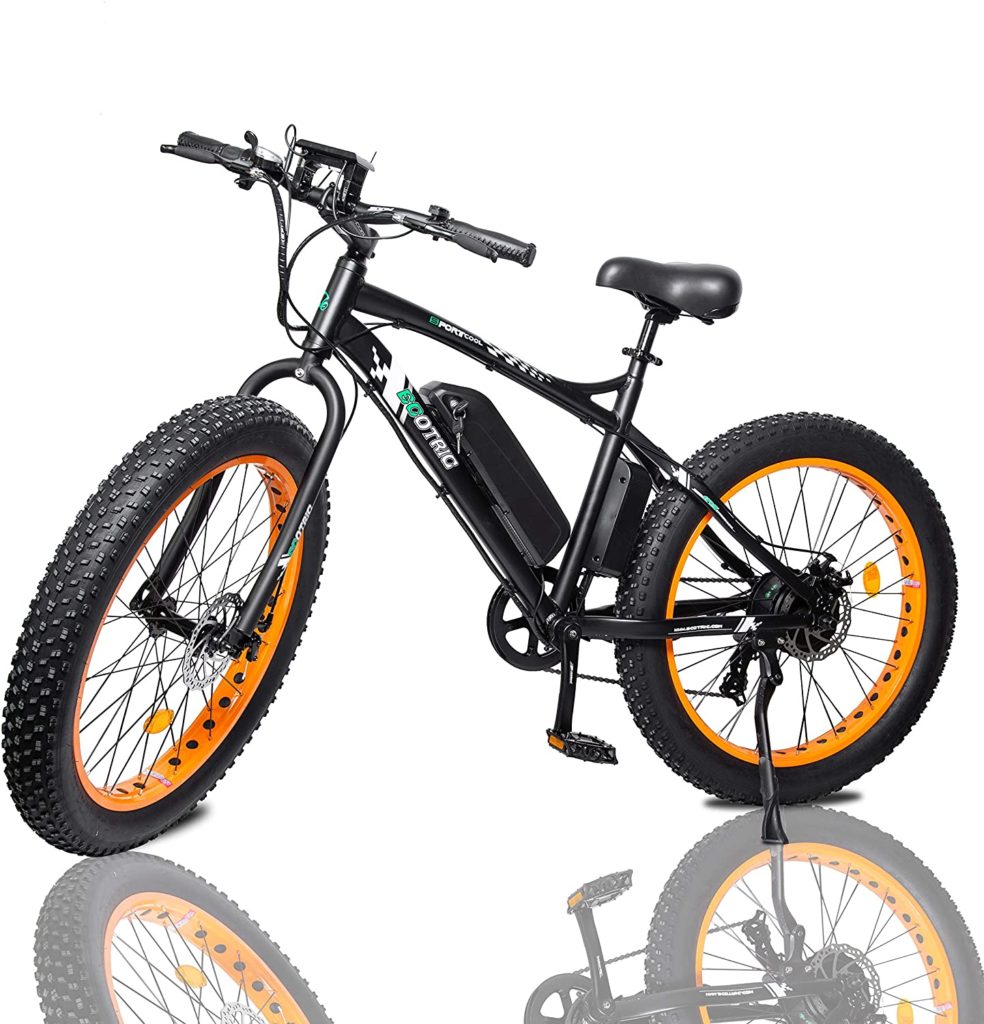 If he loves to take things really offraod and ride through heavy snow or better yet around thick sand dunes (or just the beach, really) the ECOTRIC Electric Fat Tire Mountain Bike is just what he needs for his next great adventure.
An Elite Cologne Sauvage from Christian Dior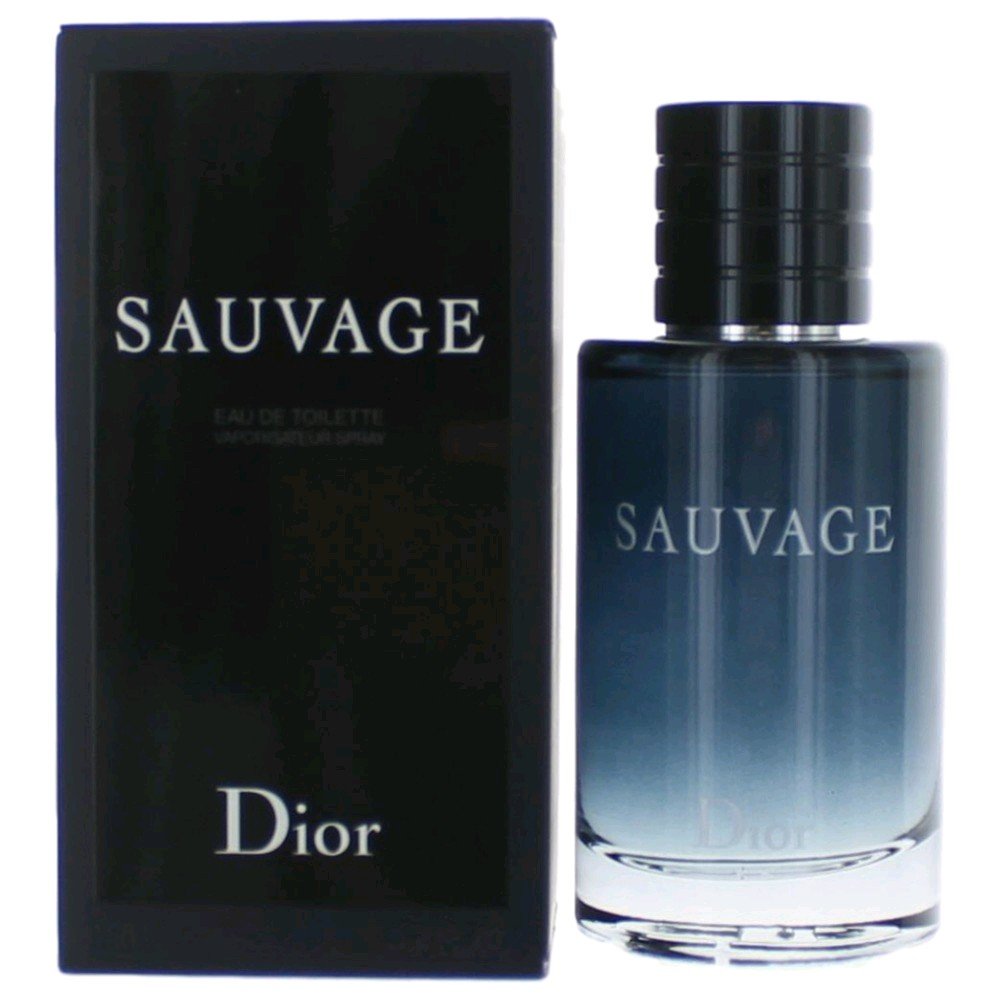 It's tough to find a good cologne – I've tried Penhaligon's and Versaci primarily but this one strikes that good woody smell that I've always been after (I might even use the moisturizer). At once juicy and woody, Sauvage from Christian Dior is sure to make an unforgettable statement with just a little dose.
Concept2 Model D Indoor Rowing Machine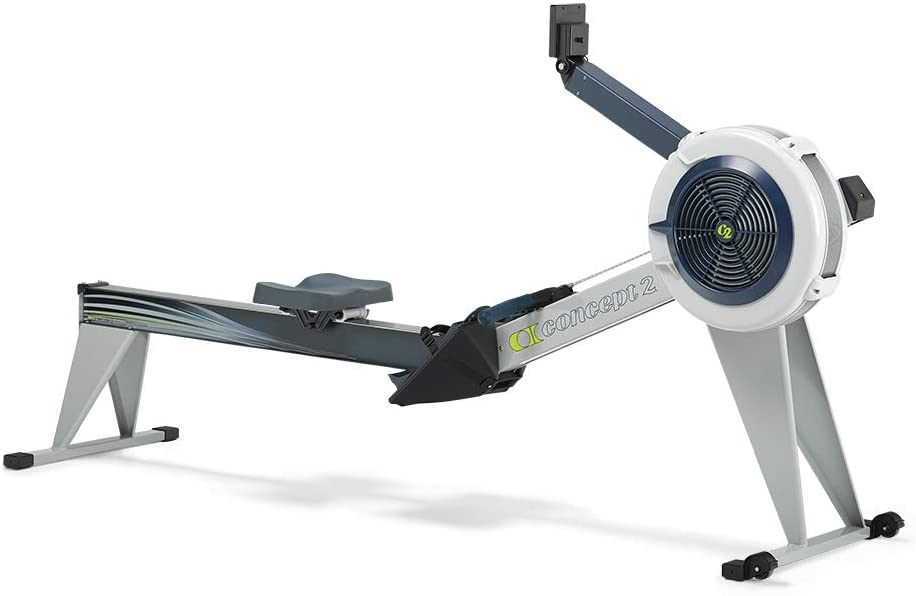 Staying fit is always top of mind for most of us guys and rowing has always been a prestigious sport that provides a phenomenal workout and is considered low impact so it doesn't stress your joints as much. The Concept Model D Indoor Rowing Machine is the best and dominates the market. It has the added bonus of allowing him to download RowPro software to visually compete against his previous rows and even to join in and compete with people from around the world (much like Pelaton in that sense).
Frigidaire Retro Red Minifridge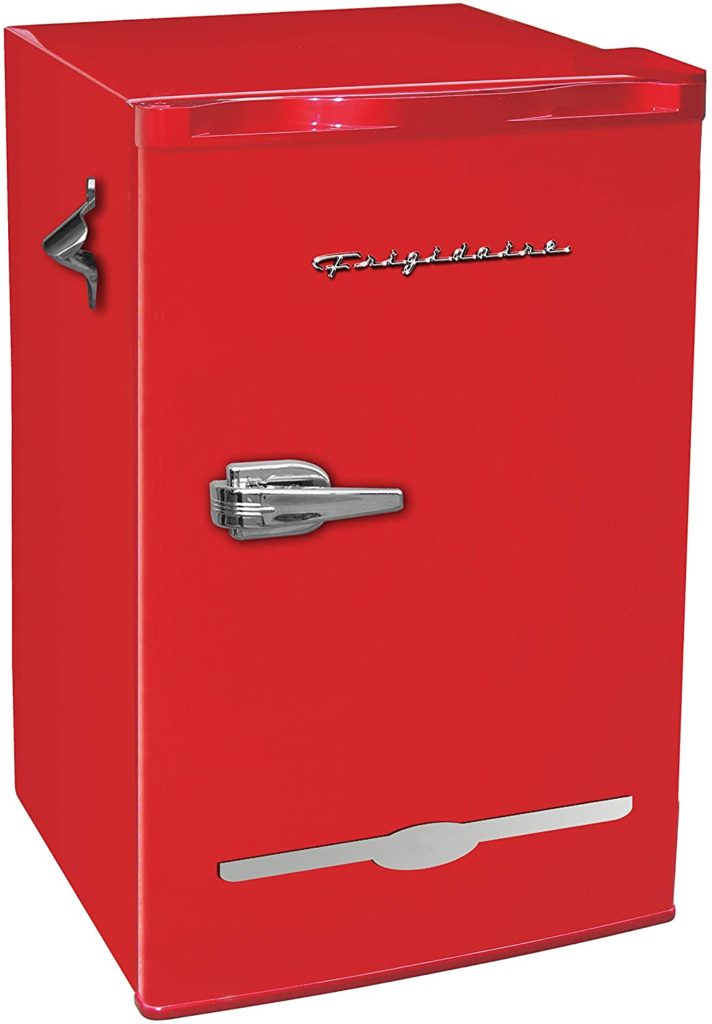 A man essential. If he doesn't already have a mini fridge, now is the time to get one! This one form Frigidaire is a statement piece and lets him store essentials like meat, veggies, and beverages so he can enjoy a late night snack in the man den without disturbing the peace. It even has a bottle opener on the side to indulge his craft beers drinking sessions!
SUUNTO GPS Sports Watch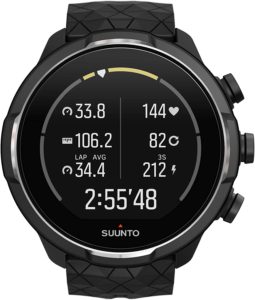 Another essential menswear item that he definitely either wants to upgrade or purchase: a men's outdoor watch. With 120 hours of battery life and a variety of colors from gold, copper, black, and titanium the new SUUNTO 9 GPS Sports Watch is the perfect gift for the outdoorsman. It is waterproof up to 100 meters and has over 80 built in modes for running, cycling, swimming, gymming and somehow more. The SUUNTO also shares an eye-popping amount of environmental information: sunrise and sunset times. points of interest based upon location, weather insights, and even storm alerts. All while ensuring your favorite sportsman never strays too far off the map–unless he wants to.
hOmeLabs Beverage Refrigerator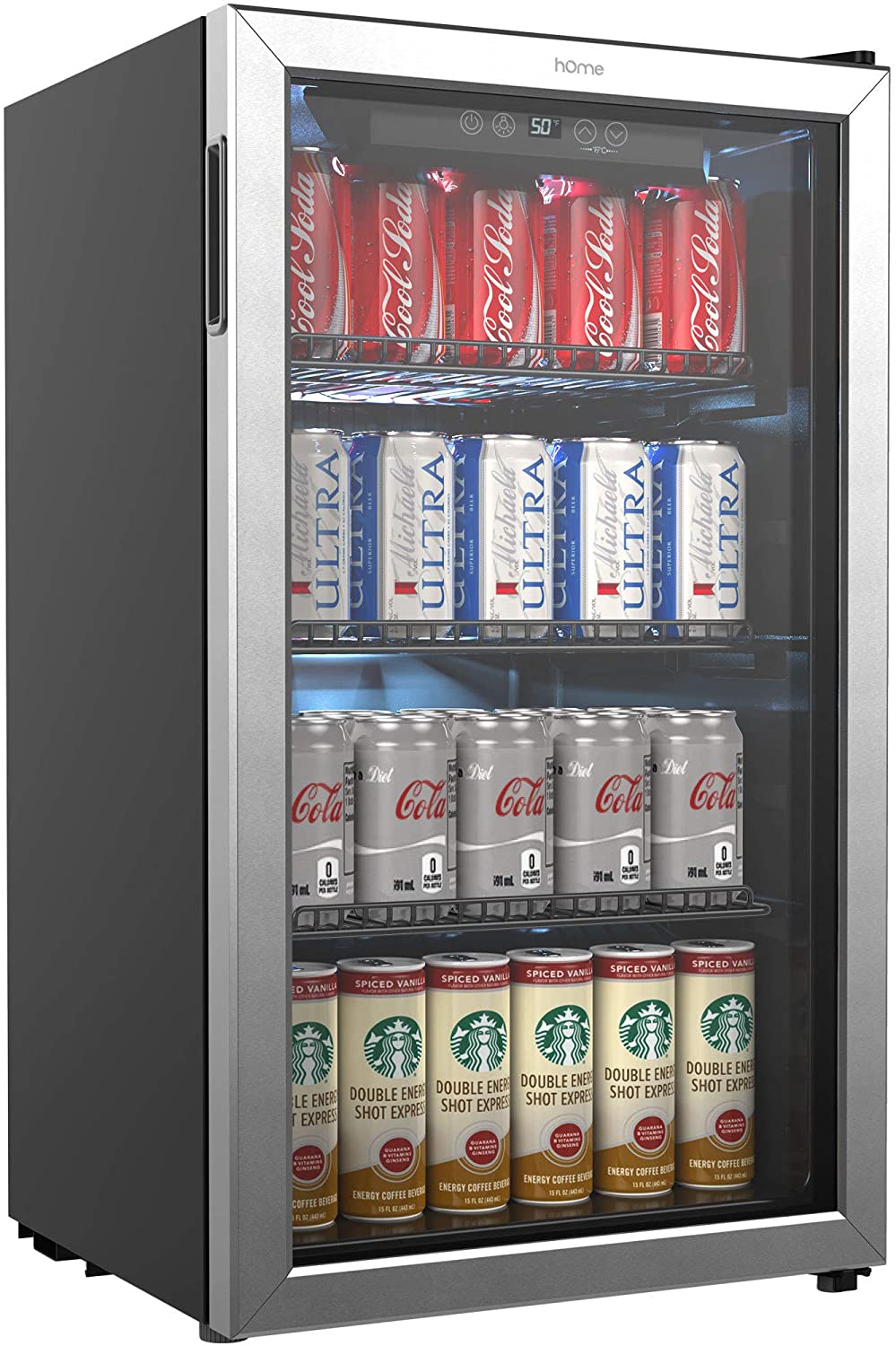 If his beverages are crowding your current refrigerator just a little too much, then its obvious that what he really wants for his next big gift is his own personal beverage refrigerator. This hOmeLabs Beverage Refrigerator will store everything from beer and energy drinks to fresh bottled water and organic juices.
A New 4K UHD TV from Sony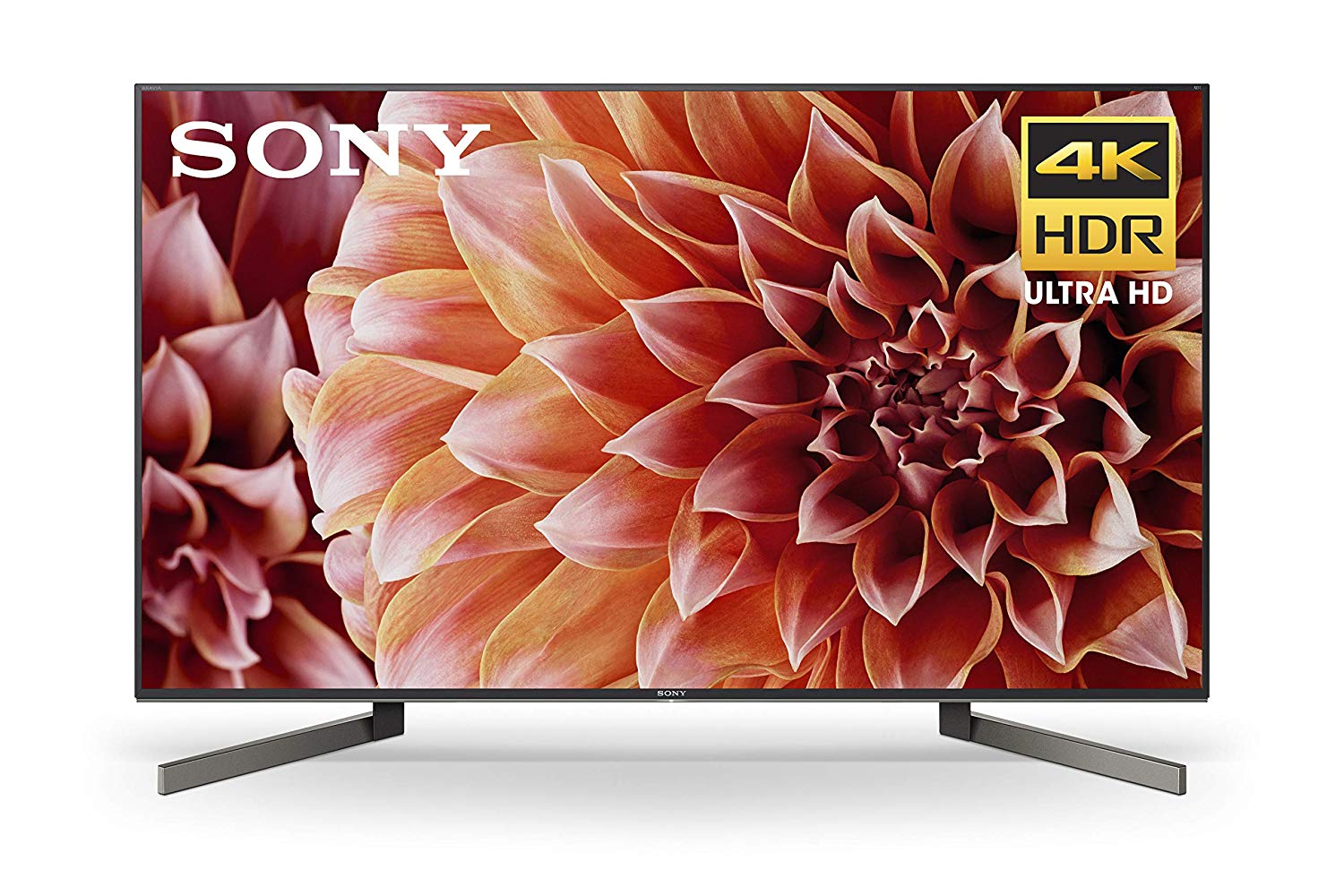 One of the best gifts you can always get for the man in your life is a brand new TV. This 4k UHD TV from Sony is hugely popular and offered at a very good price point. It is also a colossal 55 inches so everyone will be able to enjoy amazing picture quality even from a distance.
Vitamix Blender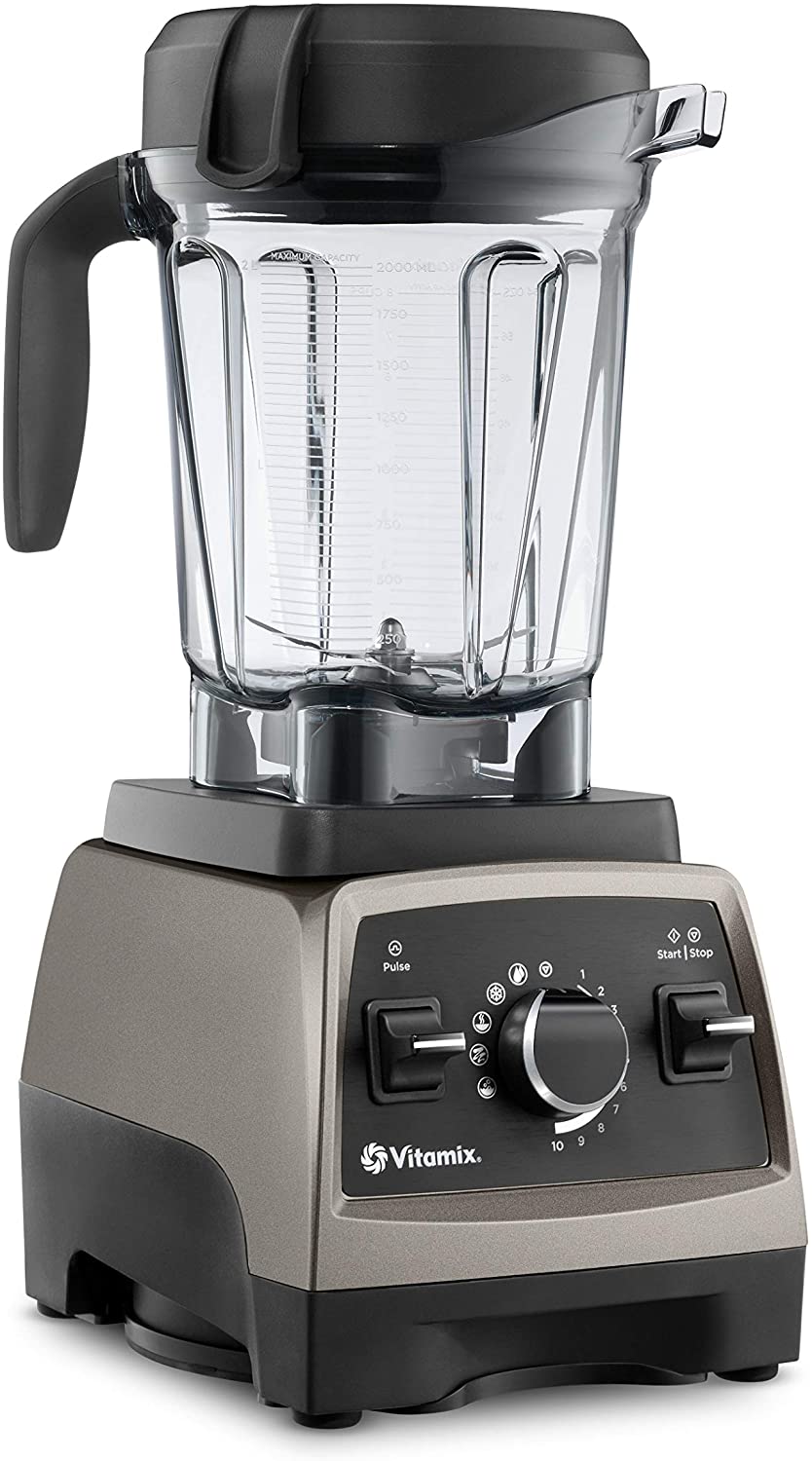 For the serious foodie and health nut, there is no other option when it comes to blending food. The Vitamix Blender has 5 pre-programmed settings and also has the ability to create personalized and fine-tuned settings with variable speed controls and pulse settings. If you are looking for a sleek and modern alternative that will get the job done, check out the blendtec version.
A New Jacket from The North Face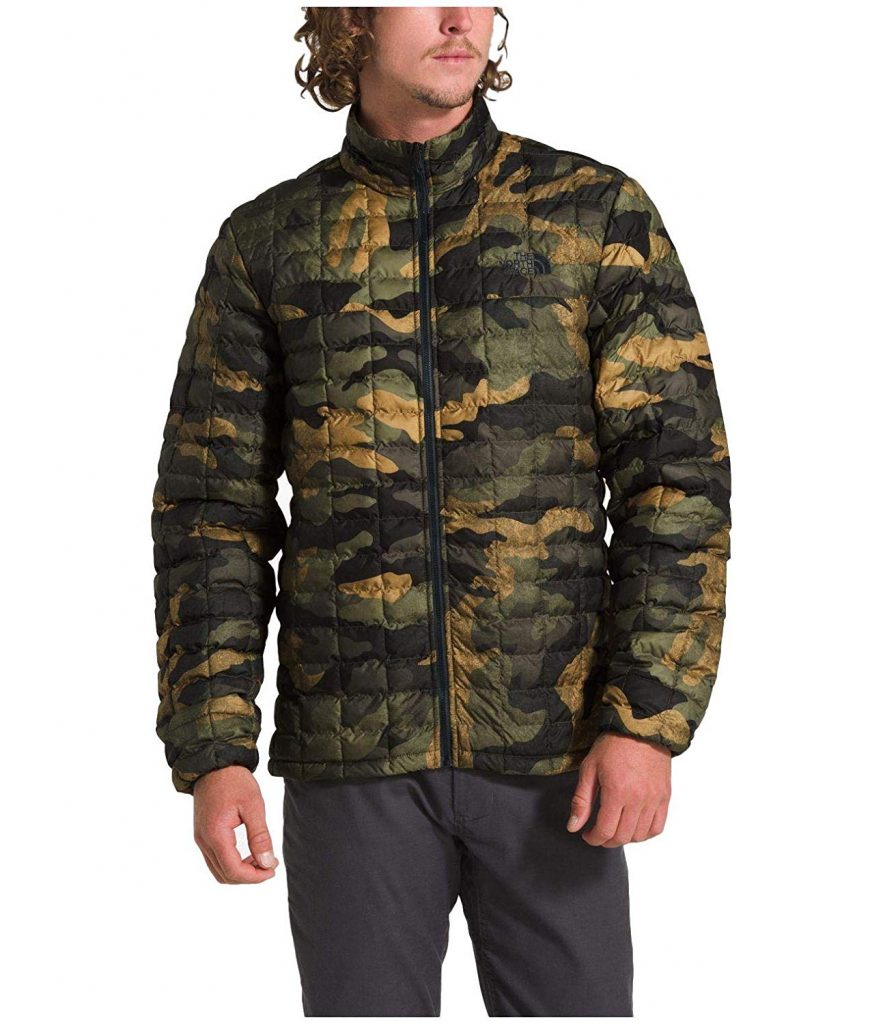 As well as being an essential piece to any winter wardrobe, this has become a minor fashion statement. I remember the first time I actually needed a jacket—North Face was my go to. This will be the perfect weight to carry him through the ensuing days of Winter and early Spring where there is still a chill in the morning air.
Schwinn Mountain Bike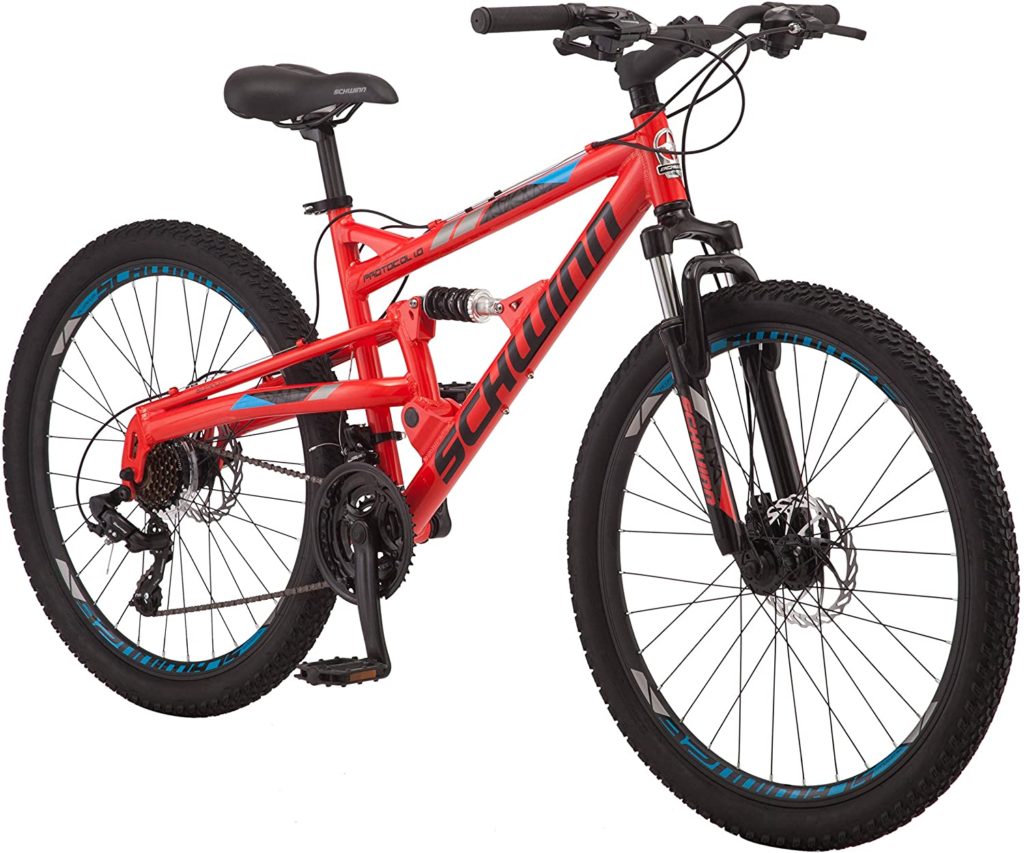 Schwinn, Diamondback, and Mongoose are all top mountain bikes that I really love. My first bike was a Schwinn and my last mountain bike was a Diamondback, but the Schwinn Protocol Dual Suspension looks like a really great bike for those who need a bunch of different speeds for their off-raod journeys. With 24 speeds and knobby mountain tires he will be able to scale any mountain and EZ Fire trigger shifters ensure he will get there on a smooth and enjoyably difficult ride.
A Media Console for his TV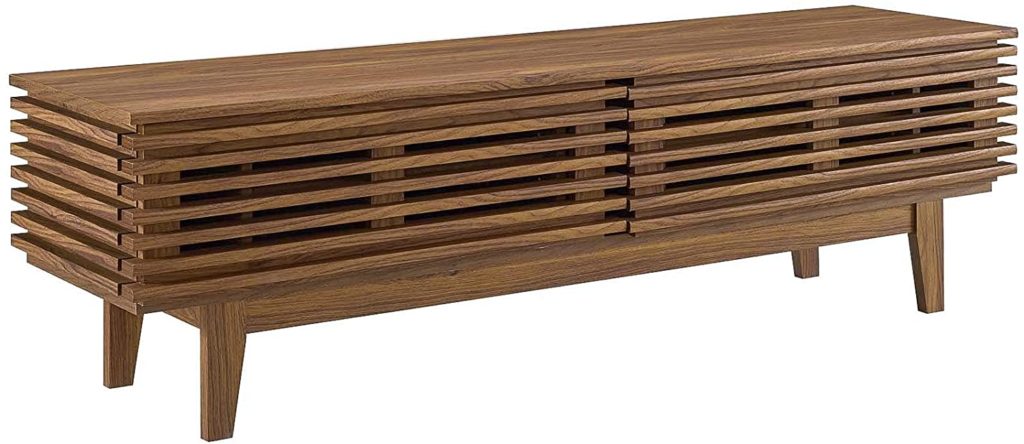 This Midcentury Modern media console brings a fresh organic vibe to your living space and provides an ample amount of storage for a variety of things. It is large enough to fit a flatscreen TV as large as 66 inches which means you will be able to fit most TVs on here with ease and still have room for other essentials.
Carhartt Men's Woodside Acrylic Hat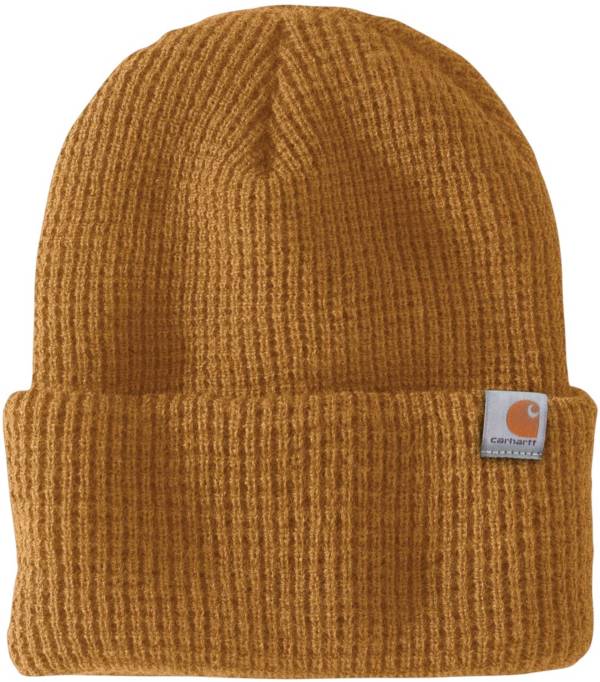 Especially during the colder months, a stylish, dependable, and warm cap will always be a great gift. Fortunately, the Carhartt Men's Woodside Acrylic Hat is all of those things!
Billiards Table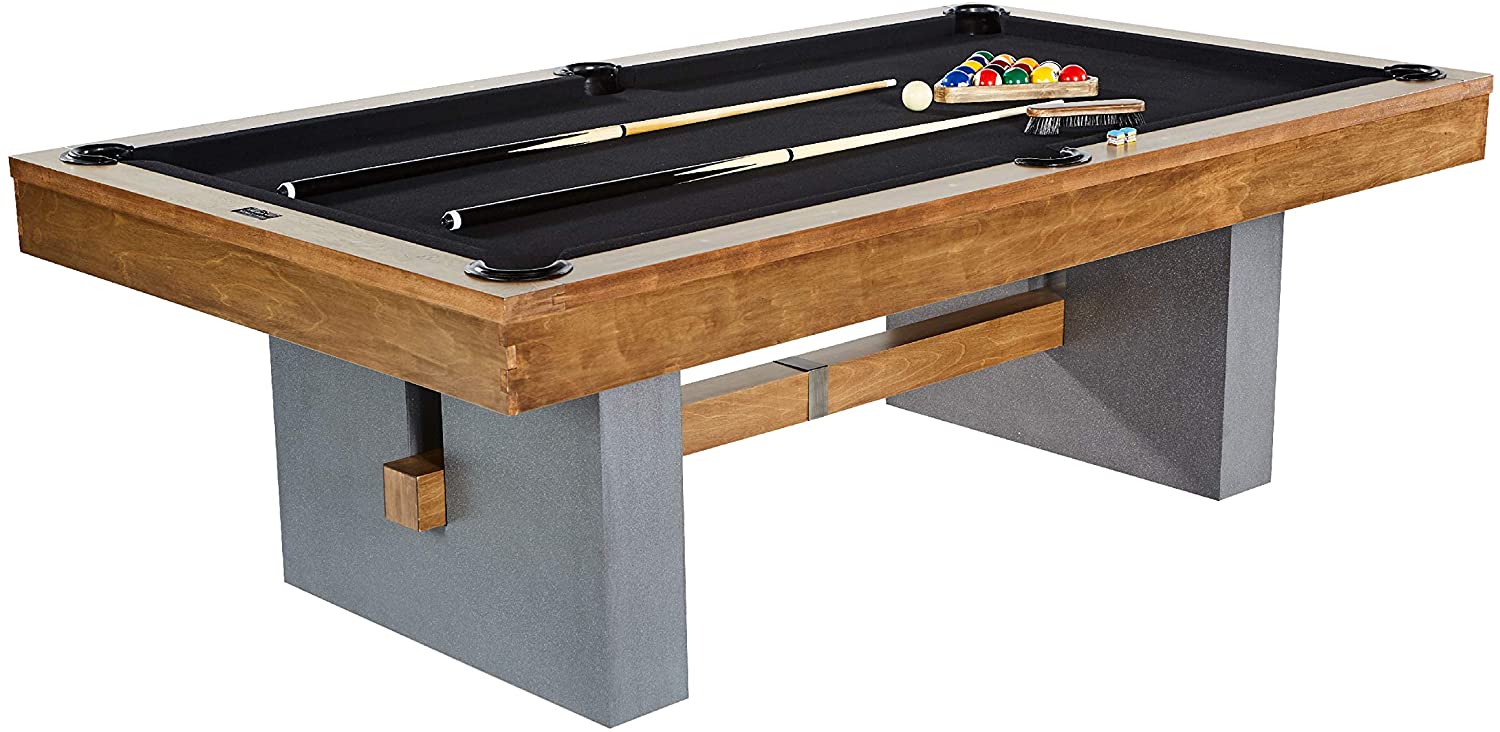 Help him create the best game room in the neighborhood with this top of the line billiards table. Not only is it incredibly dapper, it gives you everything you need to play the game. 2 cues or pool sticks, 1 set of billiard balls, a triangle, a brush, and chalk for the cues.
Noisecancelling Headhphones from Bose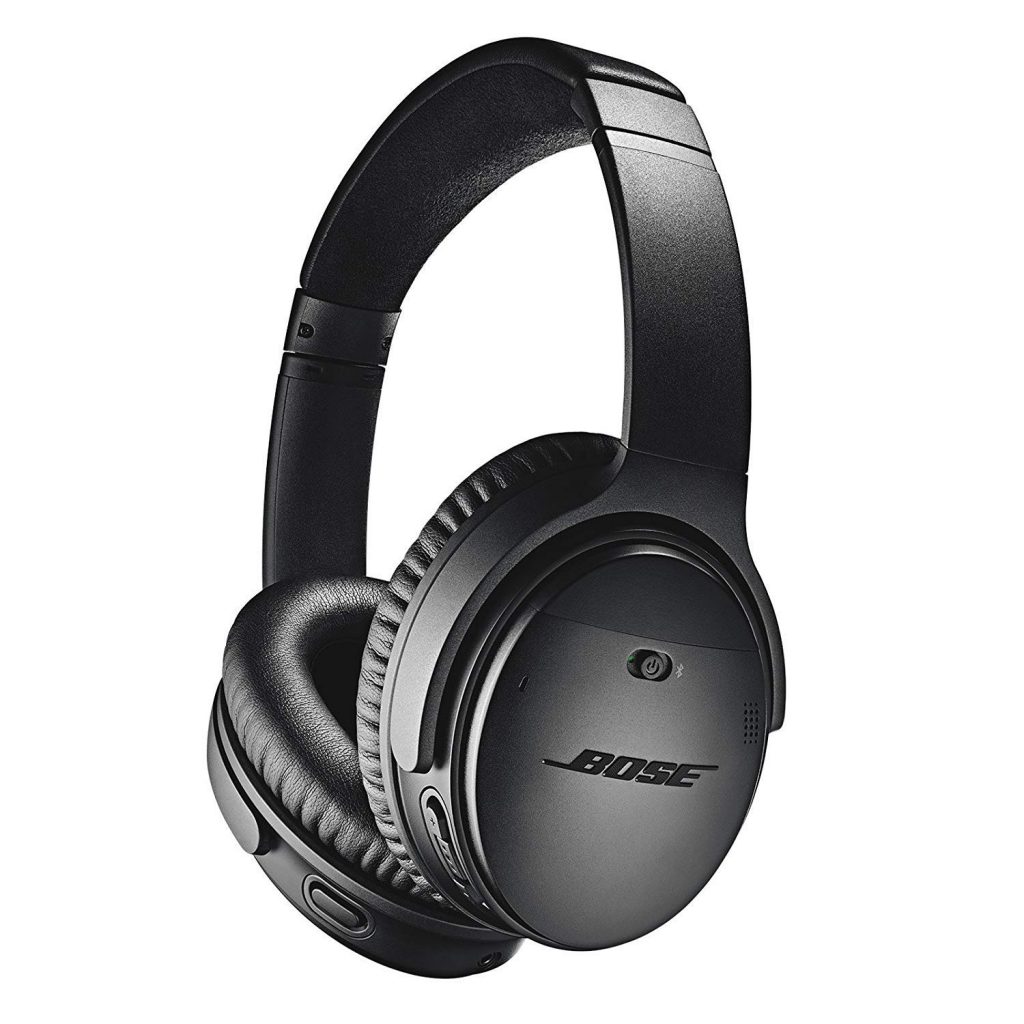 Everyone has to focus at their desk or when they are on a plane trying to get some work done and there is no better option than these Bose QuietComfort II wireless Bluetooth headphones. Trust me, replacing or upgrading his headphones are high on the list of things every guy wants so he will be totally thrilled when he unwraps these. If you are looking to really blow his mind, these headphones from Bang Olufsen are the top end and more unique compared to the Bose everyone is walking around with!
New Gaming System – Oculus Quest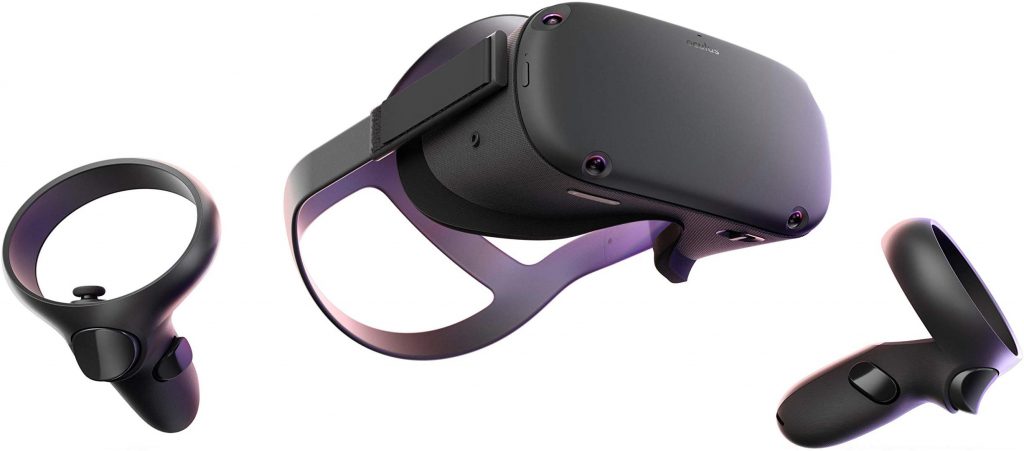 Video games continue to evolve in totally insane directions. If your special gamer is looking for the next level then he or she will totally love Oculus Quest which is a completely immersive stand-alone Virtual Reality gaming system. This headset is fully immersive and allows the player to use the whole room for VR, not just the limited screen space that the visor provides. This is part of a special promotion that offers two exclusive VR levels, Star Wars: Vader Immortal and Lightsaber Dojos, so get it before they sell out to make this Christmas extra special.
Fossil Haskell Leather Briefcase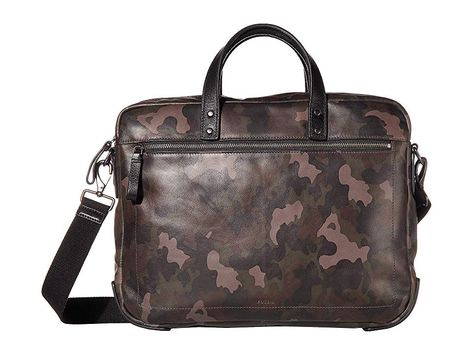 The more distinguished and accomplished older brother of the messenger bag, the briefcase is a man essential that he will always need an upgrade for. While the messenger bag is a little more utilitarian, there is always a time and place where the briefcase is the bag of choice. This one from Fossil is a great and steadfast option and while I've chosen camo here to mix things up and make them a bit more fun, it is also offered in traditional black and brown leathers.
Indoor Grill from Philips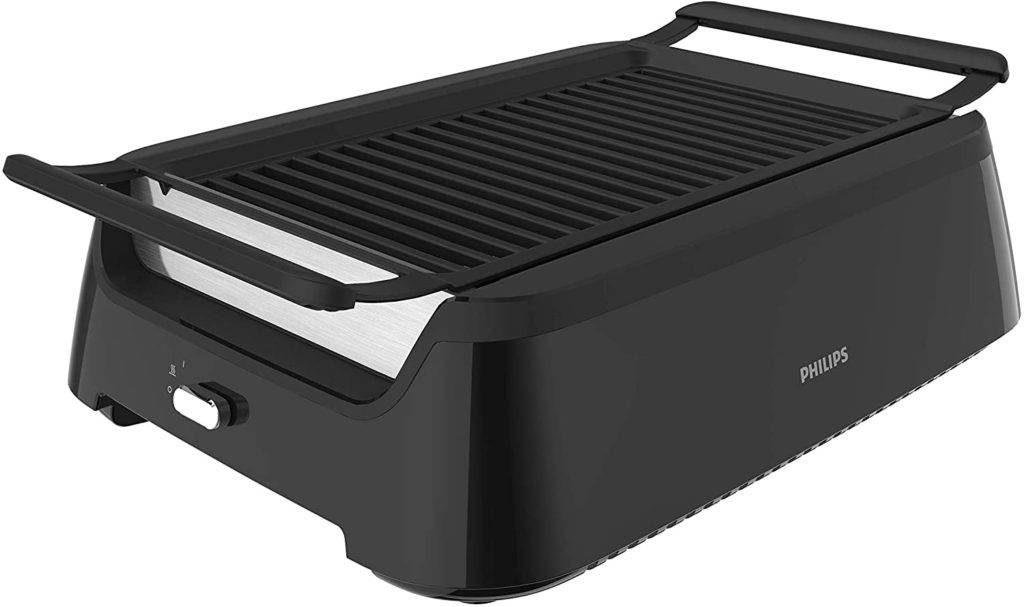 This smokeless indoor grill automagically heats up to the optimal temperature for cooking meat and miraculously does it all without creating any smoke (since the drip tray underneath this compact grill remains cool). Cleaning is also made very easy as it is dishwasher safe (he can always use the classic wipe-down method of course as well).
A New Wine Cooler to Store his Bottles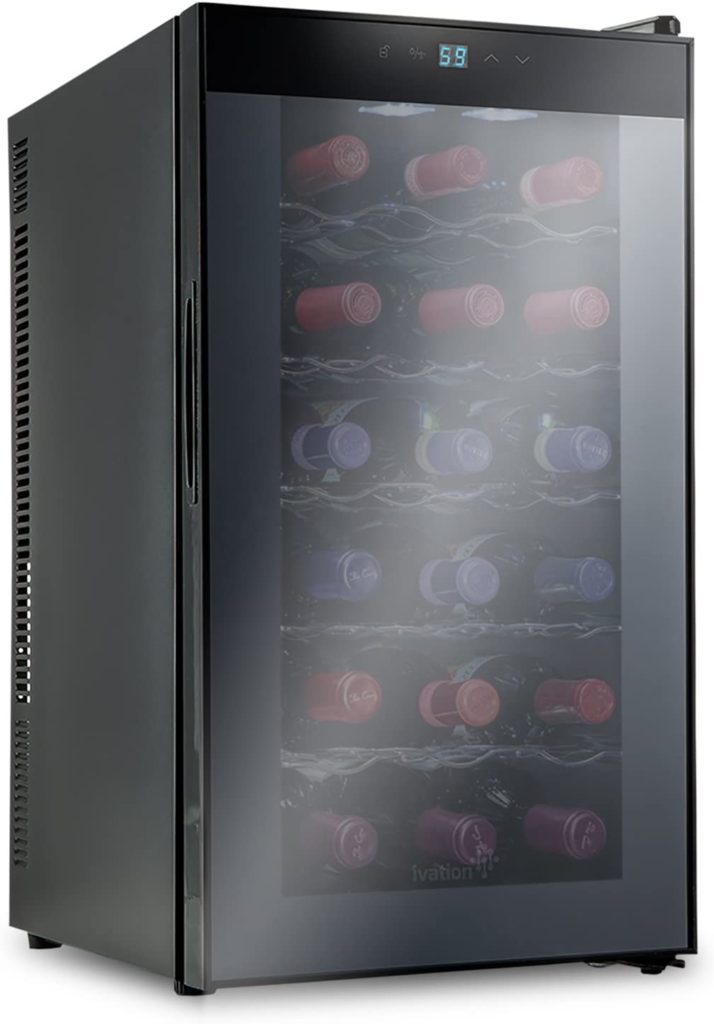 If you are looking for a way to show off your bottles and keep them perfectly drinkable, the Ivation Premium Stainless Steel Wine Cooler stores up to 18 bottles and displays them in a clean casing with transparent glass and wood shelving. It is quiet and doesn't vibrate, allowing his wine to age perfectly and with no disturbances.
A Coffee Maker from Cuisineart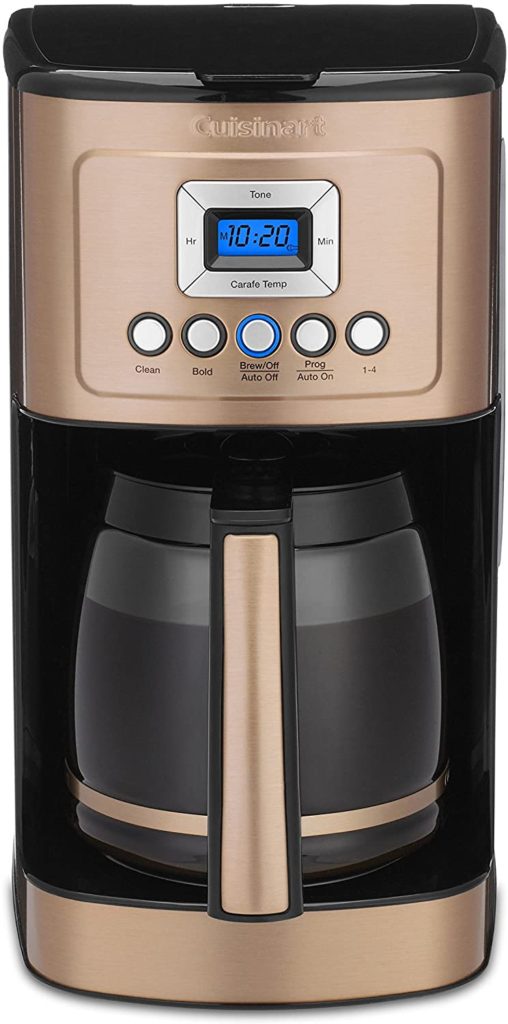 Whether it's your husband, father, brother, or son chances are he enjoys a good cup of coffee. While a nice Keurig is always a welcomed gift to get that immediate caffeine fix, the Cuisinart DCC PerfecTemp Programmable Coffee Maker will let him really brew a great cup from his favorite fresh beans (which is really the only way to go). If he needs a quick cup in the morning this coffee maker can be programmed to create a cup even before he starts his morning routine!
Audible Subscription
An audible subscription is an excellent gift for the modern man. A free audible trial will be very much welcomed so he can keep learning or stay entertained on those long commutes to work or even in the air for business travel.
Kindle Paperwhite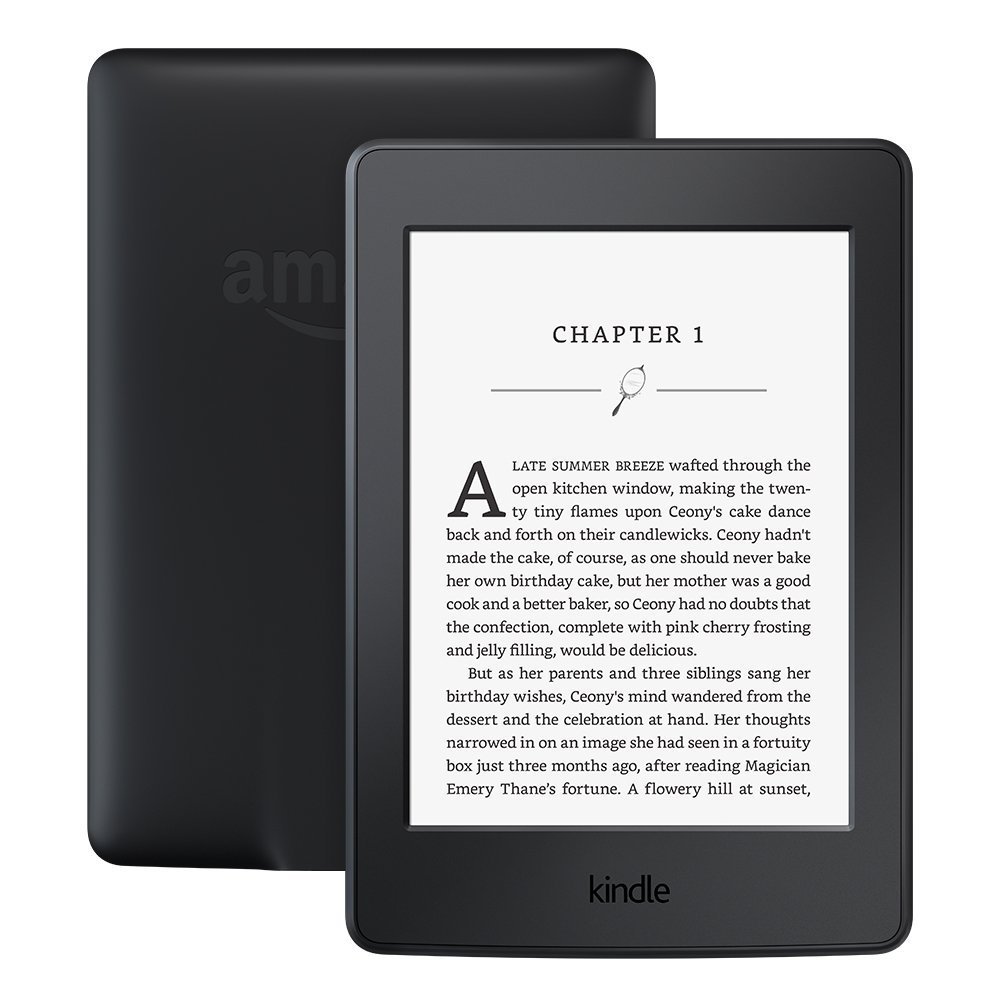 This is perfect for the guy on your list who is a reader. With so many great books being published with such great frequency everyone needs a sleek portable digital library they can carry around to drink deeply from these fresh imaginative and replenishing fountains. Enter the Kindle Paperwhite, which is one of the best e-readers available today. Upgraded now to include double the storage and waterproofing, he can take it to the beach or on the plane with no worry and download books to his hearts content!
A New Laptop Spectre Folio from HP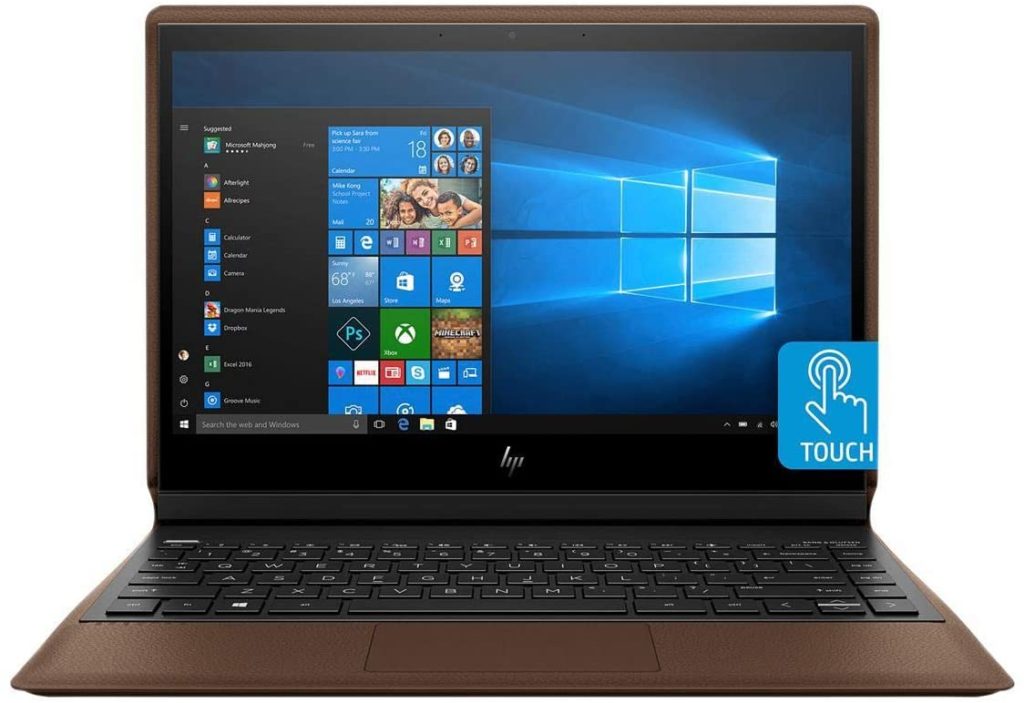 Whether he needs to crank out some work, watch some videos, or edit some photos from a recent trip in a far-away land, a laptop is something that every guy is always in need of. This one from HP called the Folio has such a cool and unique design while being one of their higher-end laptops is so great I had to recommend it. If you are looking for something a little more traditionally designed, the current HP Envy comes loaded with 4k screen so he can watch all the 4k hd movies and shows, solid state drive (so it stays fast over its entire life) and is the most recent laptop of the family.
A High Quality Espresso Machine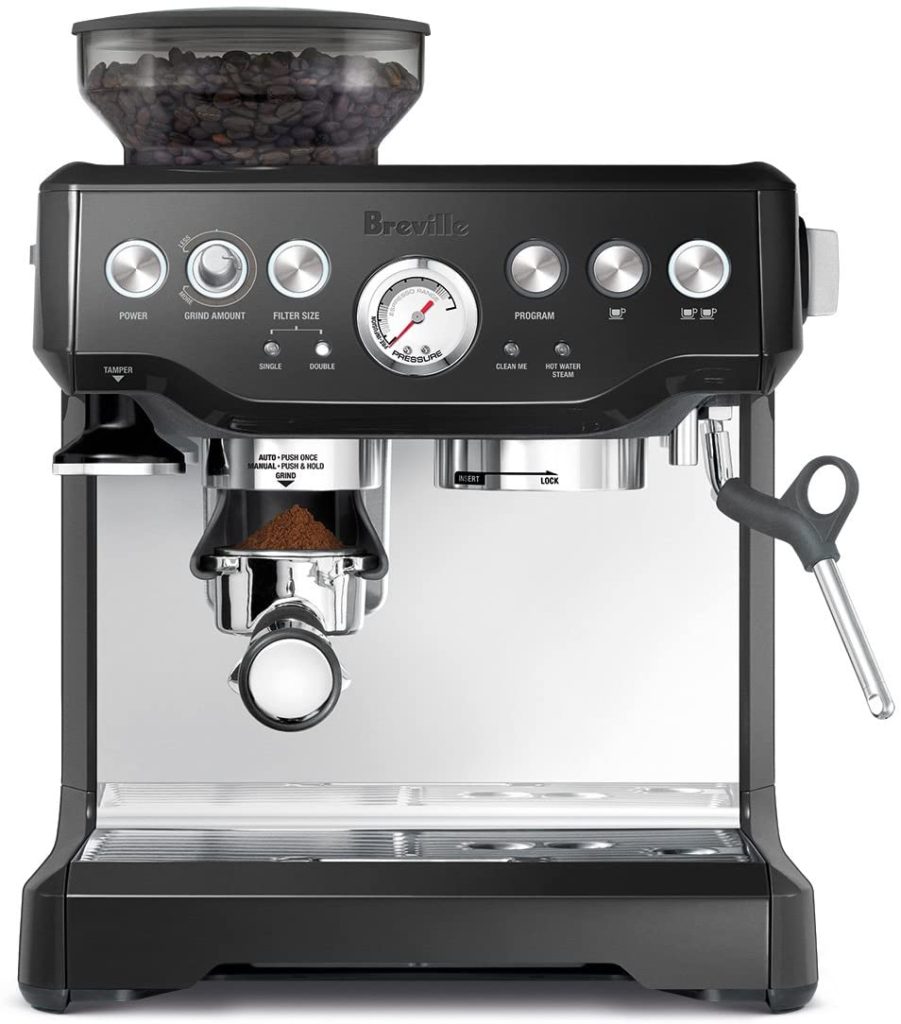 If you are shopping for a true coffee lover then you know one thing is really important to them: espresso. The Breville Express Machine which has a bean grinder, a milk frother, and will produce high quality espresso so he can create a wide variety of excellent drinks.
Bartesian Home Cocktail and Margherita Kit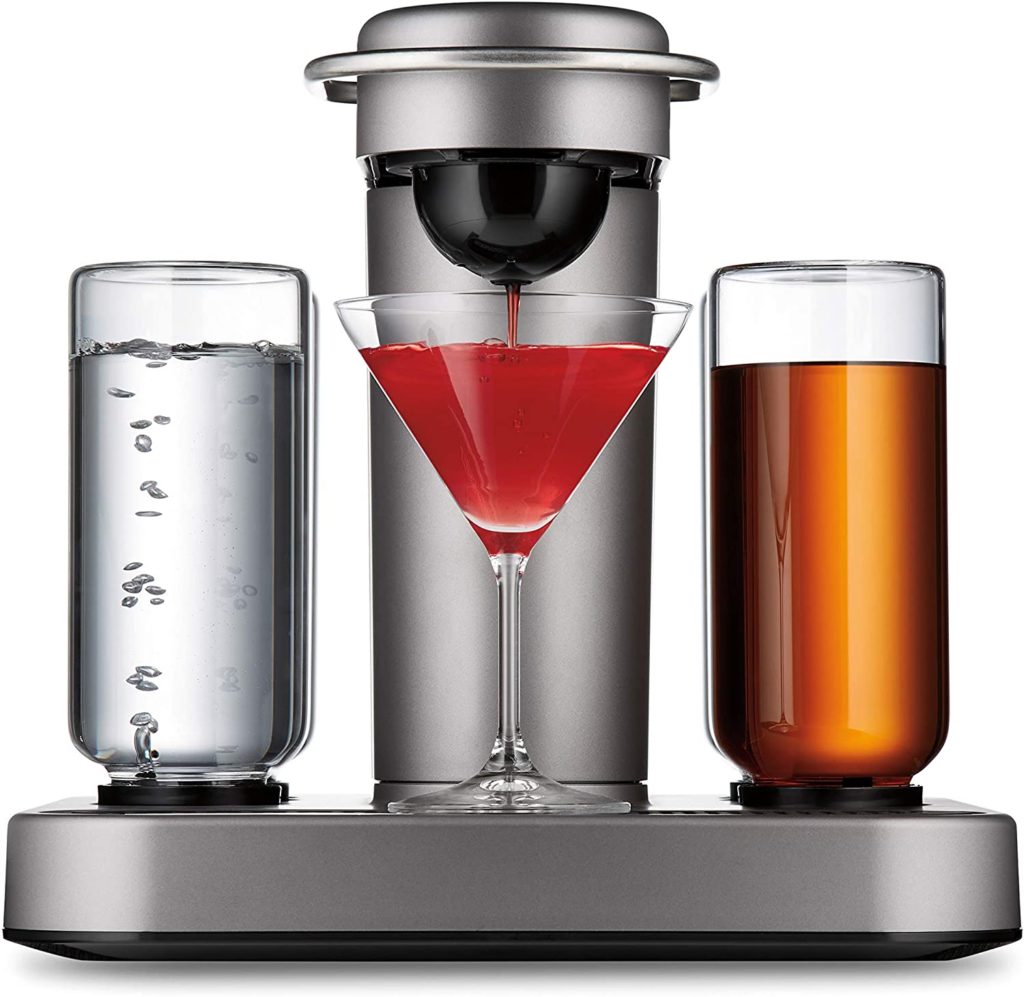 Everyone loves a good margherita, so why not help him quickly make one with little hassle? Fix yourself one while you are at it!
Sunco Illuminated Liquor Bottle Display Stand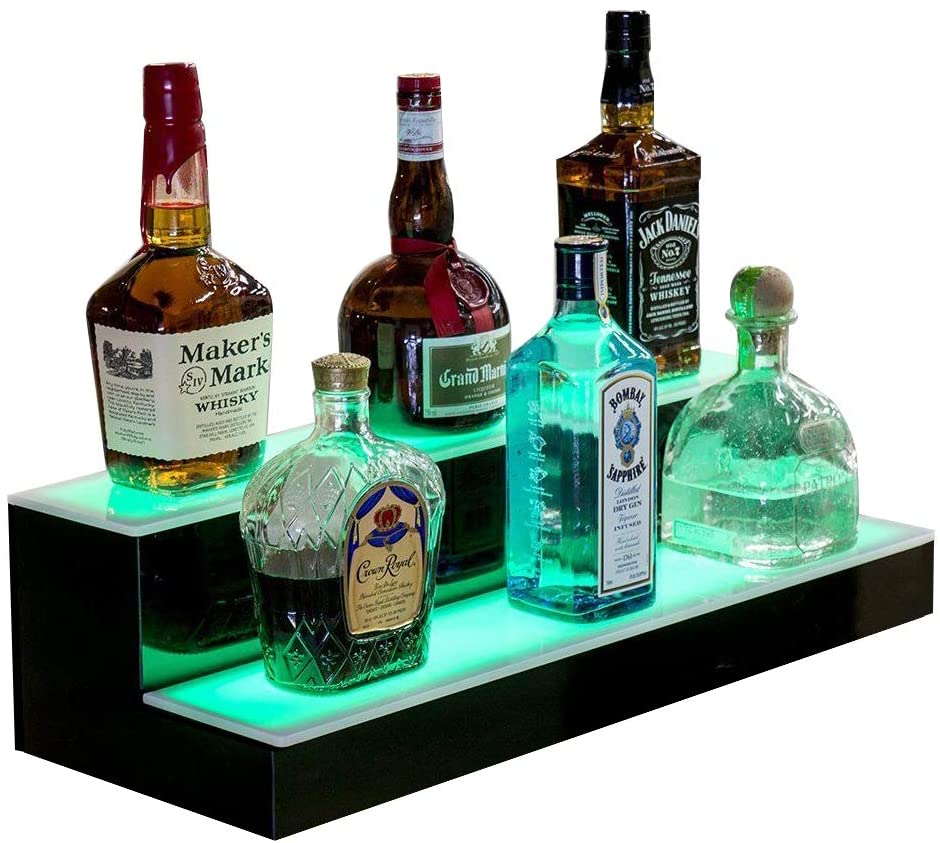 While every man has his favorite alcohol collection, he is probably looking for a way to display all these wonderful bottles full of his favorite elixirs. This SUNCO LED Illuminated Liquor Bottle Display Stand is just the thing he needs to add a fun and stylish pop of color to his bottle collection.
Marshall Portable Bluetooth Speakers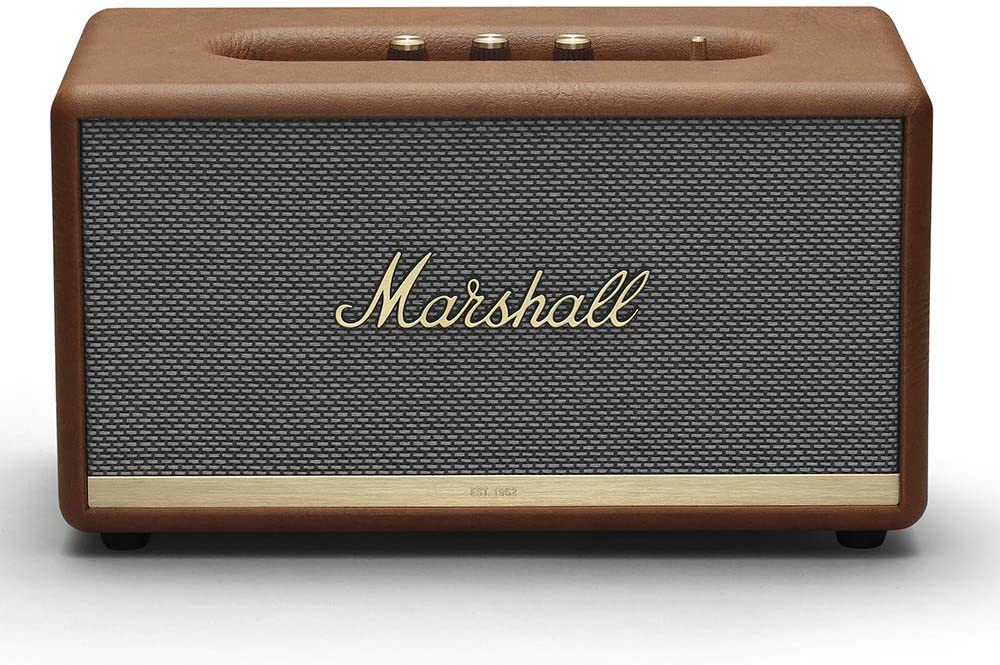 The Marshall Stanmore II is a great choice not only for the audiophile in your life but also for you (after all, you're both going to listen to tunes on this!). This particular options comes wrapped in a masculine leather which makes it an on-trend option for basically anywhere in the home (even the mancave). The bluetooth speaker produces high quality, precise sounds and has a variety of ways to connect which even includes an analogue option for those wishing to recapture the nostalgia of their analog days. He can control the sound manually or with the app so he doesn't even have to get up out of his favorite chair.
Powerbeats Truly Wireless Headphones from Beats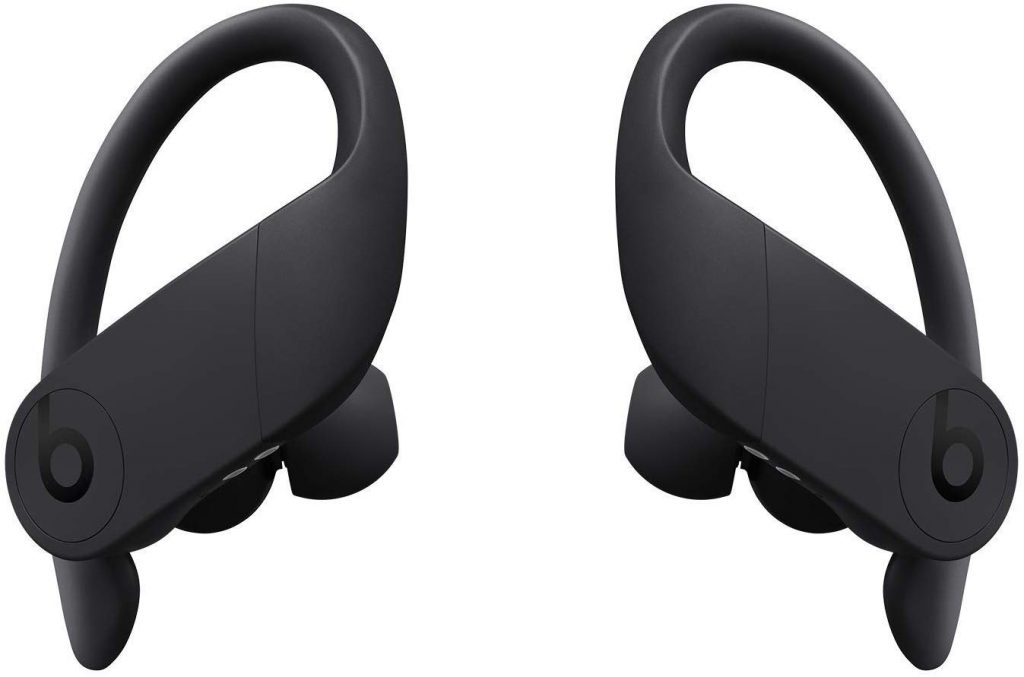 Everyone needs a pair of wireless headphones these days, especially if they frequent the gym or enjoy going on a run. These totally wireless headphones from Beats were created from feedback from top-tier athletes and are both sweat and water resistant. With 9 hours of audio these are sure to fuel some great sessions before needing to recharge. Decline non-important calls during your workout with the touch of a button is my most favorite feature.
Planter's Choice Bonsai Starter Kit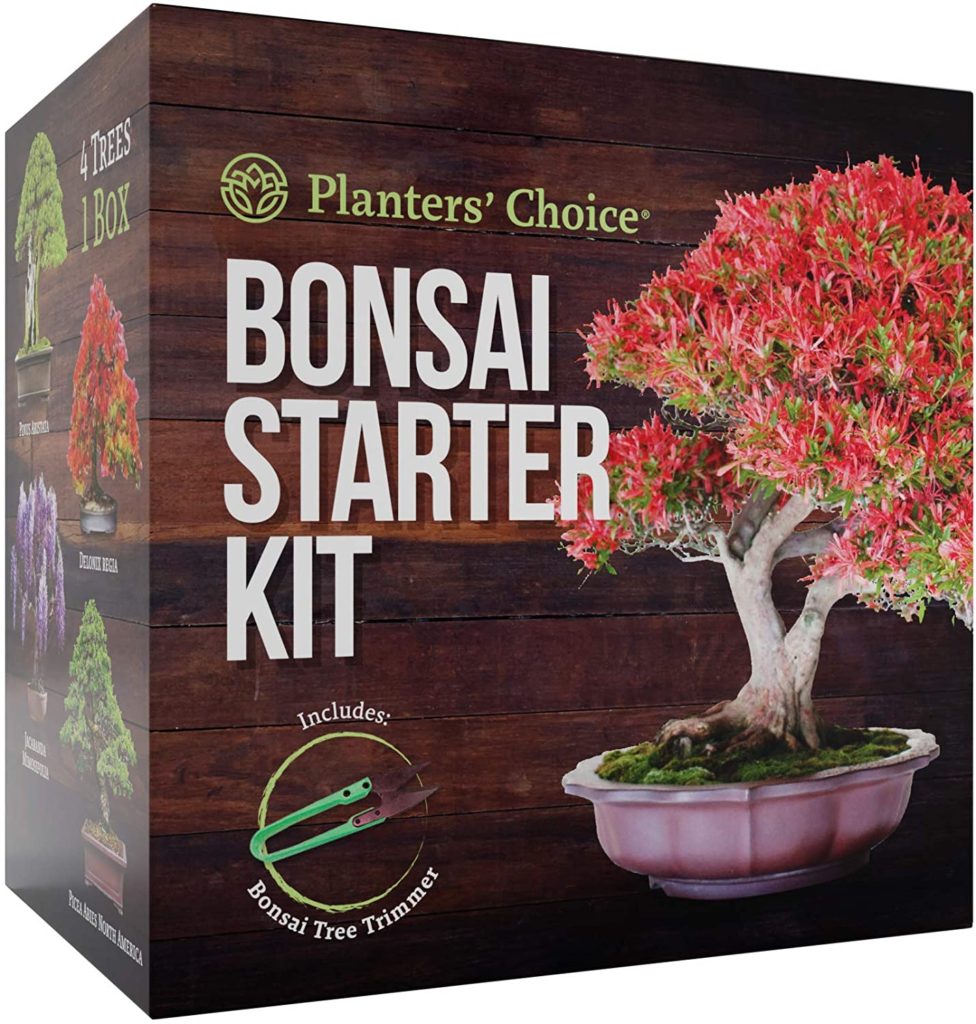 Give him a tree he can actually grow and with little effort. This kit from Planter's Choice comes with 4 different types of seeds to grow a Bonsai Tree as well as 4 biodegradable pots and a tree clipper.
Landmann Big Sky Outdoor Firepit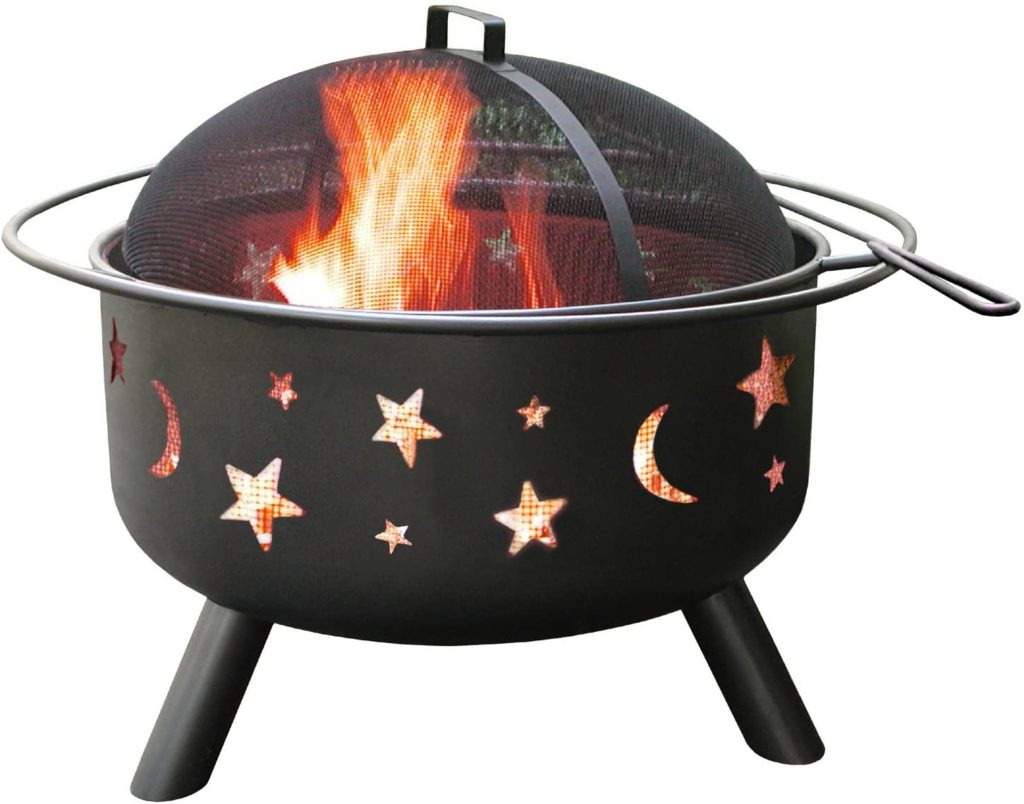 Enjoy nights in the backyard under the sprawling sky and twinkling stars with the Landmann Big Sky Outdoor Firepit. It also comes with a spark screen just to make sure very few sparks drift out so you can enjoy the dancing flames without any worry.
Ember Coffee Cup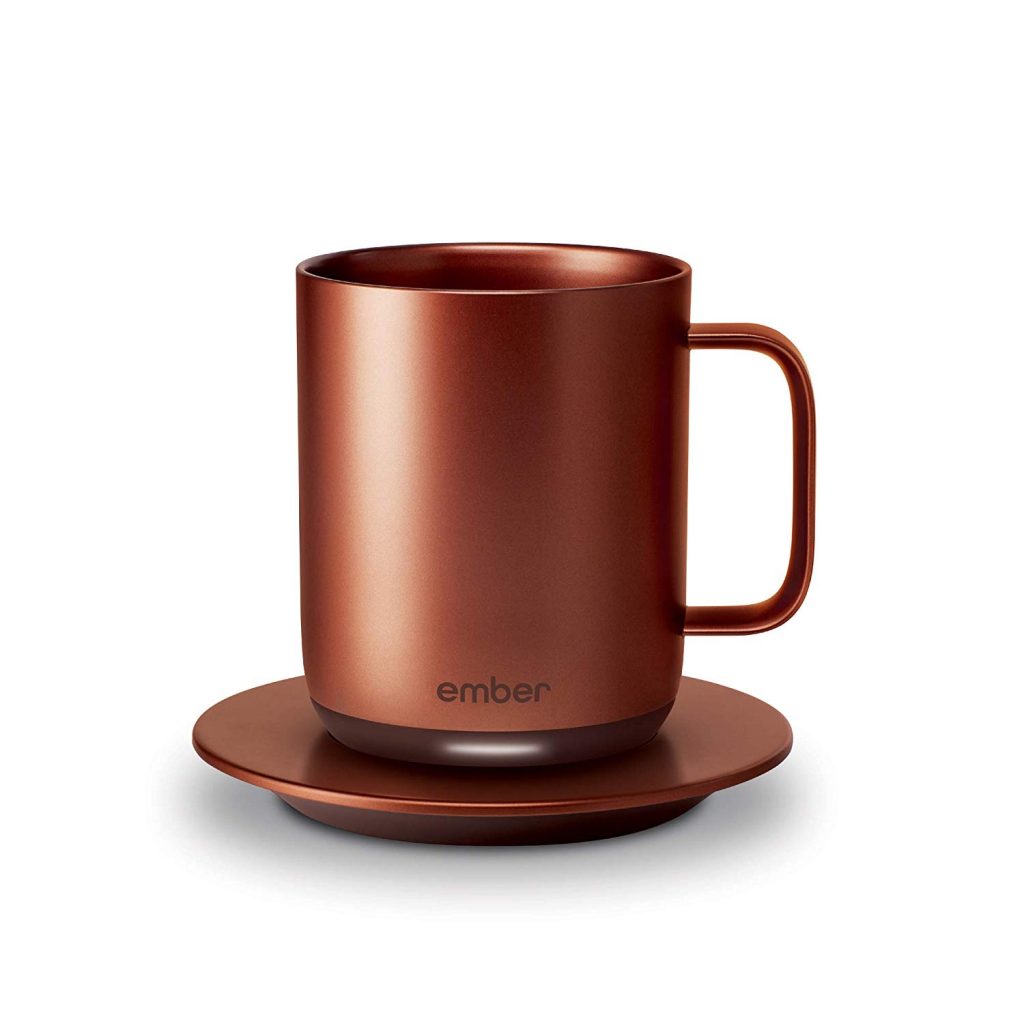 Nothing suffuses me with the immediate feeling of warmth like holding a warm beverage in my hands. This is doubly true when it comes to ensuring that the beverage stays warm, which is exactly what the Ember Heated Coffee Mug does. Score some bonus points for this by getting the unique copper color. However, it also comes in your standard white and black coffee mug options.
Fizzics DraftPour Beer Dispenser

Why just pour beer into a glass when you could get it from an actual draught? Help him level up his drinking game with this dapper beer dispenser from Fizzics.
Dark Rum and Oak Scented Candle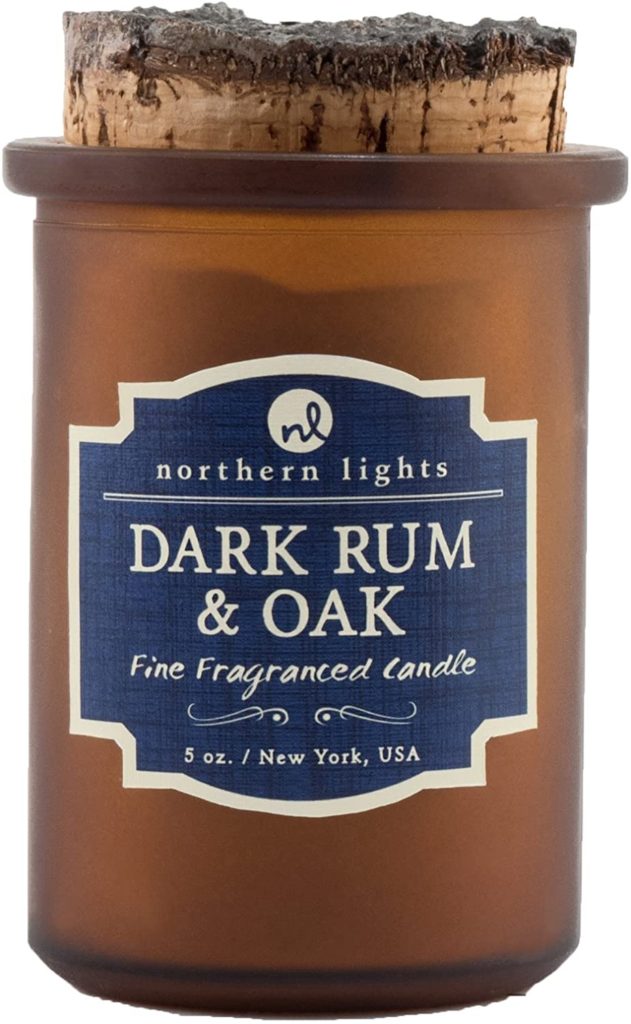 Getting the smell for your digs right is hugely important and really difficult. Make it easy for him with this Dark Rum and Oak scented candle. This masculine scented candle and equally masculine bottle comes with a natural cork to keep his space looking woodsy and strong. Want to really make his day? Add in the quintessential Whiskey and Tobacco candle for good measure.