Ready Player One was filled with so much to like. Video game, movie, and television lore, clever and studious footnotes, a crumbling "real world" and a vivid, exhilaratingly alive "virtual world," all wrapped up in slick modern prose. How were we readers ever supposed to deal with just one book? Where are the expansions?
All of the books here are like Ready Player One in various ways, whether its because the major action takes place in a video game or virtual world, because of a shared fondness for 80s and 90s nostalgia, or because the book's author utilizes some meta-fiction style footnotes just like Cline's masterpiece.
Fall by Neil Stephenson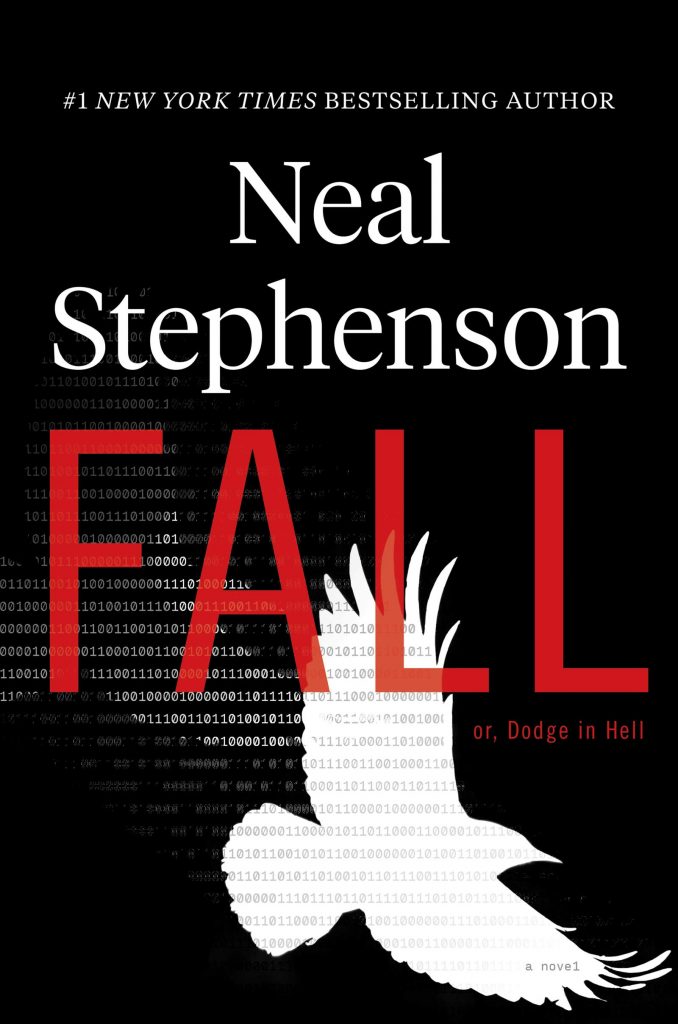 This is going to be on many TBRs this summer and is an excellent follow on to Reamde (also listed here). When a routine surgery goes very wrong, Richard "Dodge" Forthrast winds up in the hands of a cryogenics company as his family members reluctantly upload the data structure of his brain and memories to the cloud. Years pass. The impossible happens: Bitworld is created and allows humans to live an eternally happy afterlife as digital souls. Forthrast is awoken, but it remains to be seen how really Utopian this new Bitworld is.
Reamde by Neil Stephenson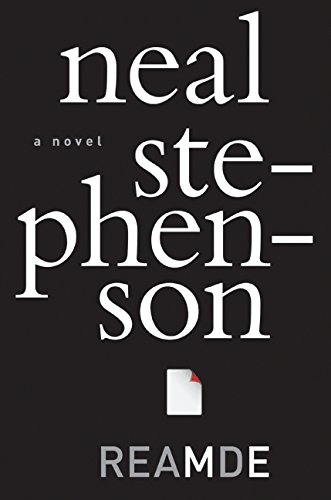 Reamde is an edgy, sci-fi techno-thriller as dark and exhilarating as the 21st century and will be appealing to fans of Ready Player One for a variety of reasons, first among them the fact that it centers around two modern video game staples: MMORPGs and Gold Farmers. This hefty tome follows Richard, who dodged the draft and made an illegal fortune selling high grade marijuana. An avid video gamer, he eventually went on to create his own video game company (using the illegal funds he raised selling weed) which became the highly successful Corporation 9592. When a virus bearing the name of REAMDE (a funny typo for "READ ME") seizes the popular MMOG that Richard has created and his favorite niece gets caught between Russian gangsters and Chinese hackers, Richard is forced to take action—in real life.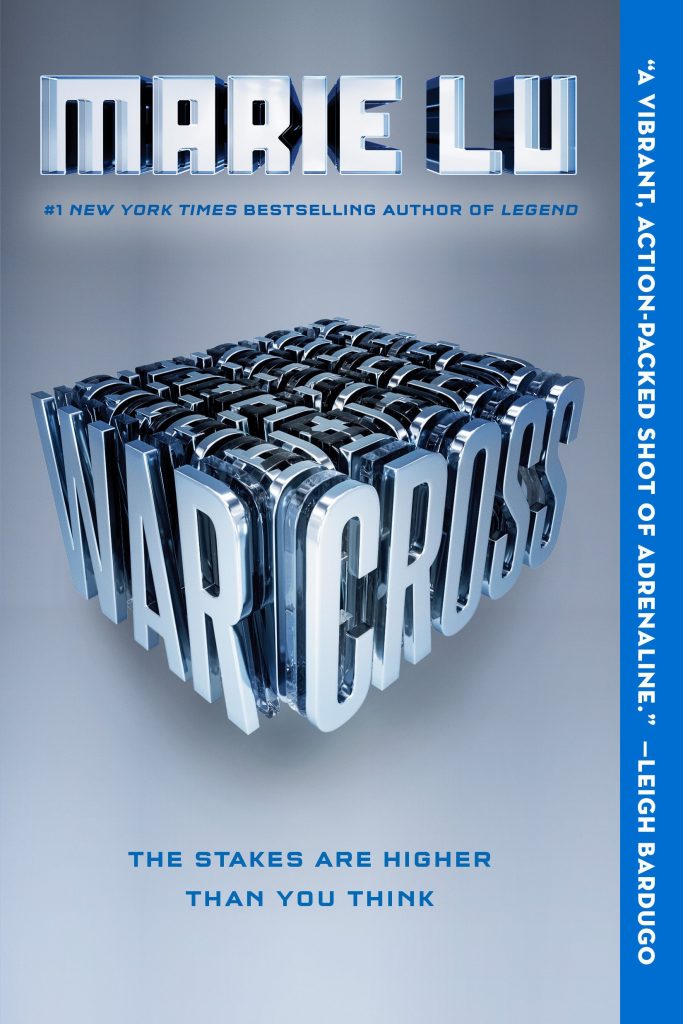 Marie Lu's Warcross is a scintillating sci-fi video game thriller. Just like the OASIS from Ready Player One, Warcross isn't just a video game, it is LIFE. When a hack done simply to get some extra cash goes wrong, Emika Chen finds herself in the middle of the deadly Warcross Championships. Back in the real world things are getting interesting as well. When Emika receives a call from the game's billionaire creator, she learns that much more than this year's prize is at stake.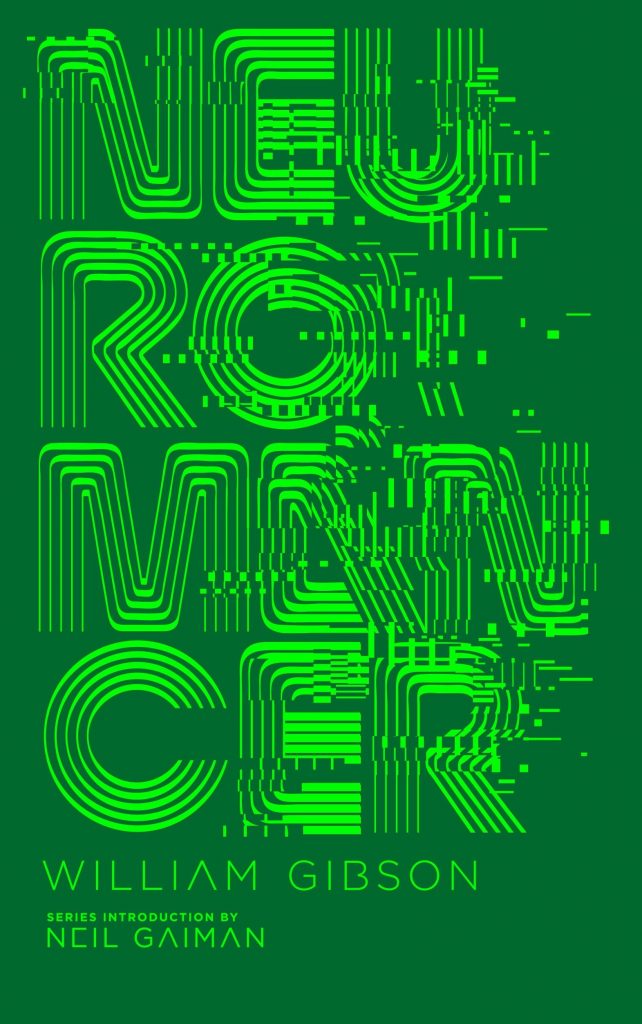 If you liked Ready Player One's fun pivot between a virtual world and the real one and abundant use of video game allusions, Neuromancer will serve as a gritty nostalgic romp through cyberpunk's contrasting neon green and shadowy origin story.  We follow Case, a hacker who has been banned from cyberspace because he stole from his previous employers, as he makes a deal with some new nefarious nee'r-do-wells to pull off an unthinkable heist against a powerful AI known as Winter Mute.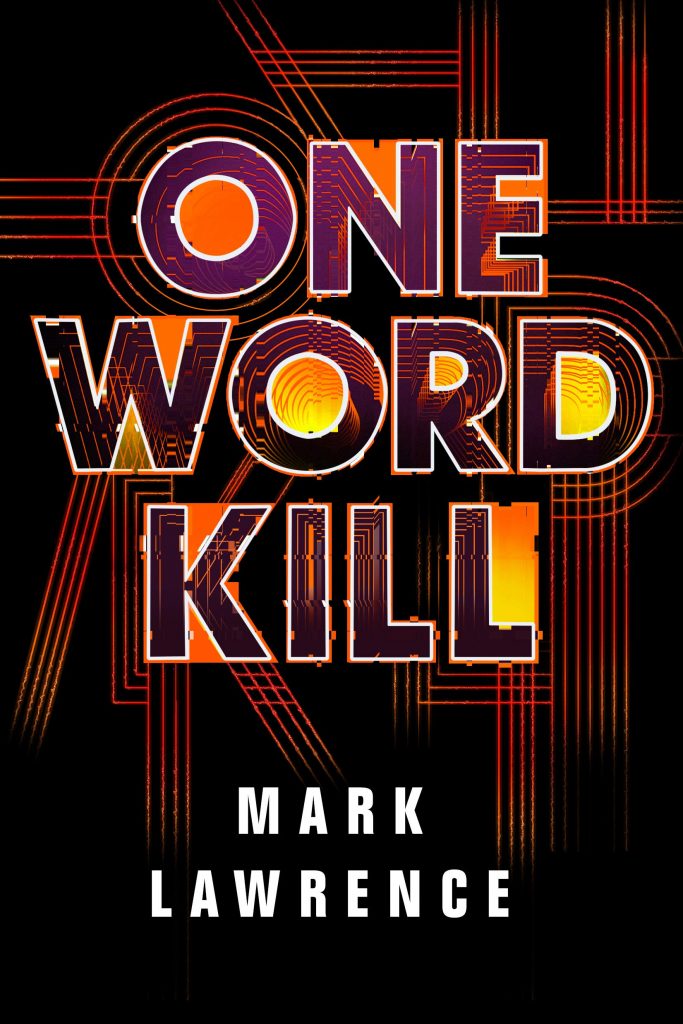 Readers of Ready Player One will enjoy One Word Kill for its setting in the late 80s and weekly Dungeons and Dragons games, and its compelling, puzzling plot. Nick, a child prodigy, has been diagnosed with a potentially fatal disease and yet a mysterious yet familiar man delivers a haunting message: that only he can save a new girl who has joined his gaming group.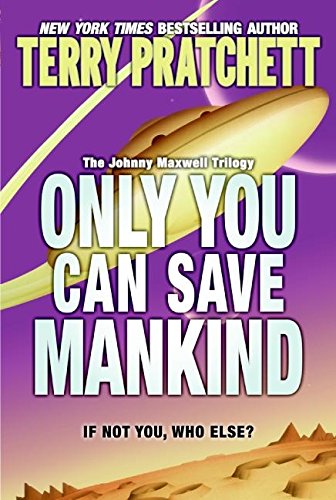 In Only You Can Save Mankind, Johnny Maxwell is about to blow an alien spaceship to pieces and achieve a new all-time high score when he receives a strange message: We wish to talk. We surrender.
This is a light mediation on the video-gamification of war, packed with Pratchet's razor wit and social insights. Fans of Ready Player One will like this work for an amusing, unfamiliar reprieve in a familiar universe.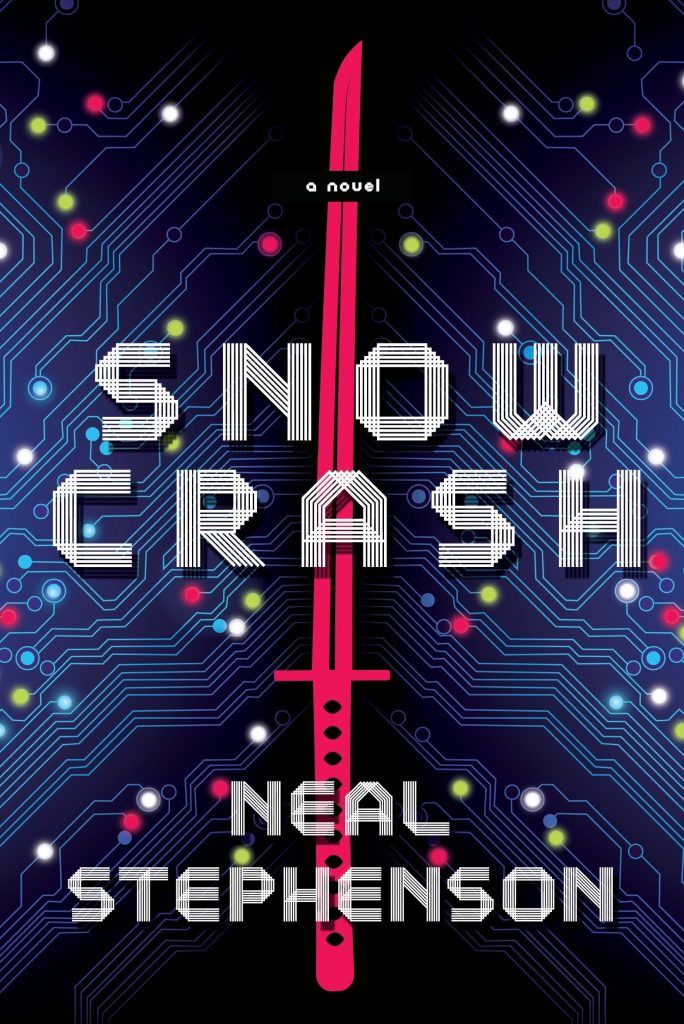 Snow Crash is a radical experiment in literary style and while definitely a bit of a spoof it is certainly having a really good time playing with all the cyberpunk slang and oblique references to the burgeoning cybertech culture. If you like Ready Player One and have not read Snow Crash—which is one of the best science fiction books ever written—now is the time to grab it and start reading.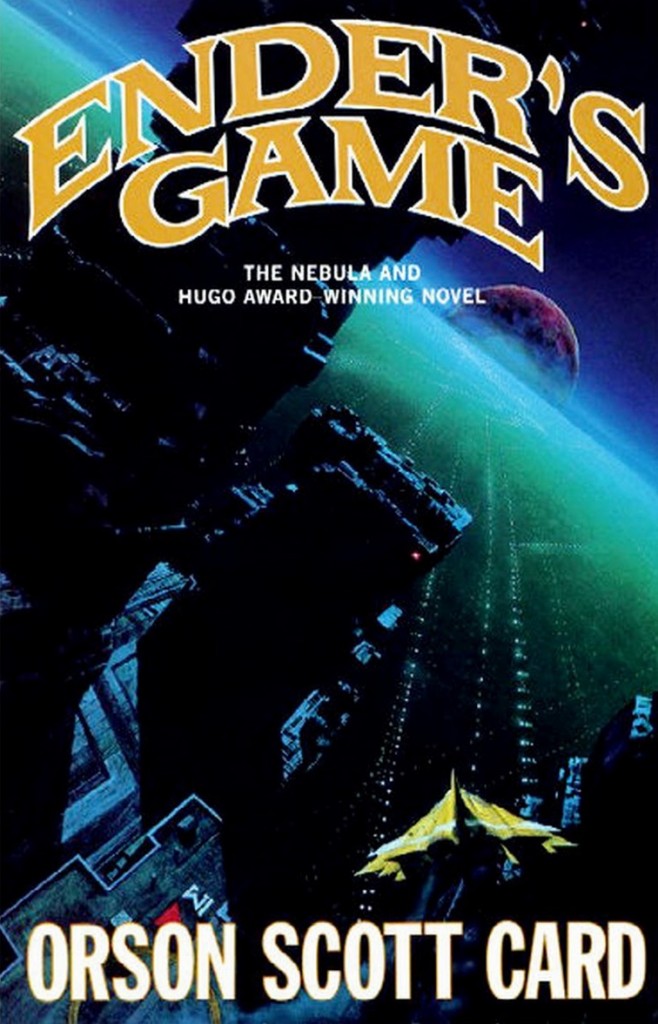 With humanity under attack by an alien menace known as the Buggers, earth has turned towards creating and training military prodigies to help win a war which has already spanned over 100 years. Andrew "Ender" Wiggins makes the cut to join the orbiting Battle School, but there he is harassed by isolation, abuse, and fear that his training might be deforming him into his deranged, sadistic older brother. Ender might be able to beat the aliens, but first he will have to beat humanity—and the humanity inside himself—which might be a very good or very, very bad thing.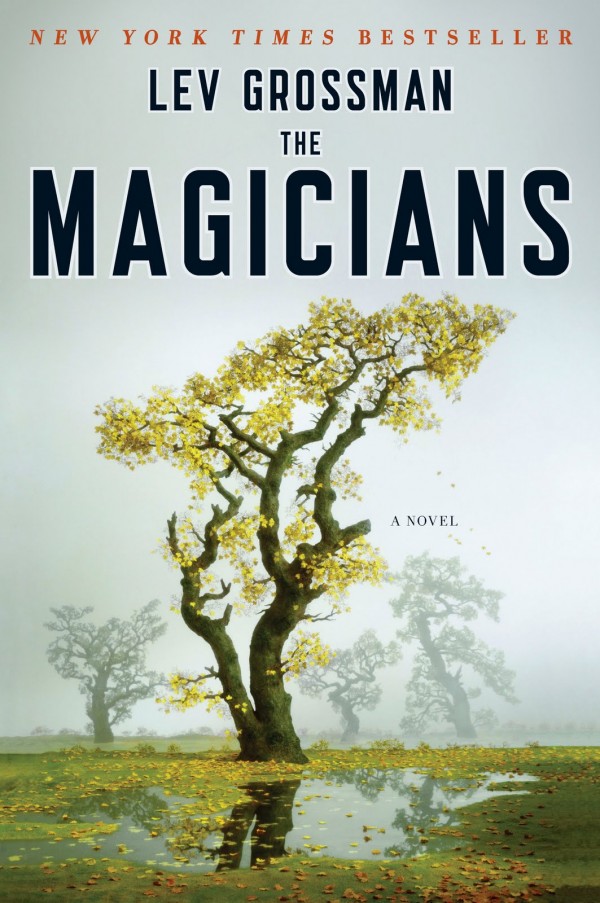 I've listed this book here especially for those readers who are looking for that heavy dose of nostalgia filled with pop-culture and gaming references, but set in a more fantasy world than a future or science fiction one. If you liked Ready Player One and are looking for a slight change of scenery, The Magicians is just the secret world you want to slip into and will be a welcomed addition to your library.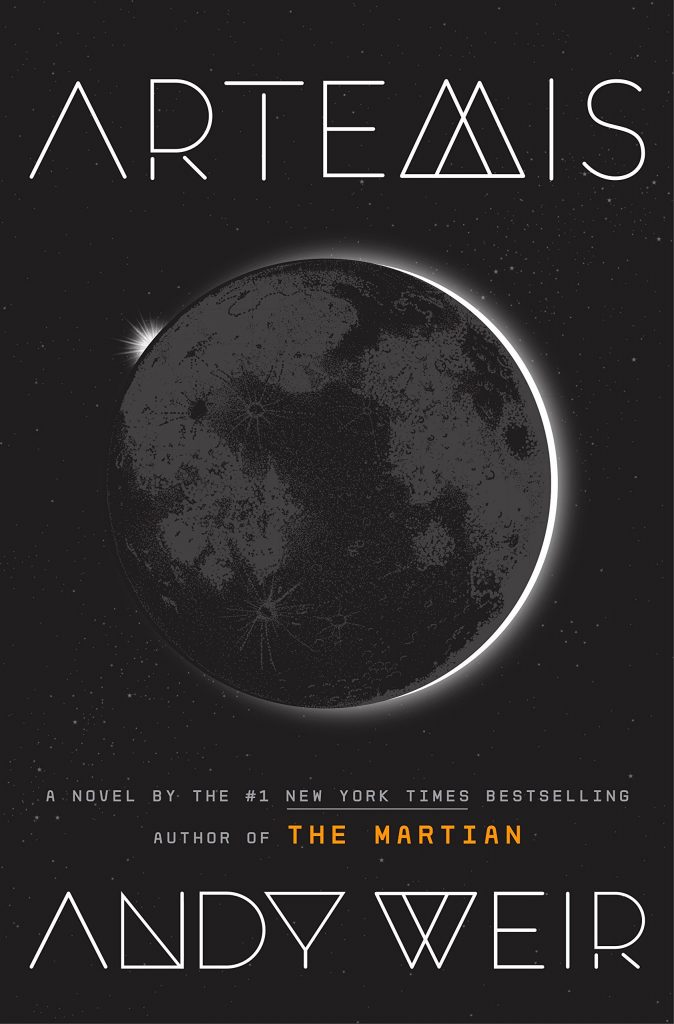 This will appeal to fans of Ready Player One's thrilling heist element and race against the clock. Artemis is told in a spare, lunar prose just light enough to make room for shadowy quips like "If my neighborhood were wine, connoisseurs would describe it as 'shitty, with overtones of poor life decisions.'" We accompany the swaggery Jasmine "Jazz" Bashara along a heist which she believes will give her the payday she's always deserved only to discover that she's wrapped up in something way bigger and far more devious: control for Artemis itself.
Daemon by Daniel Suarez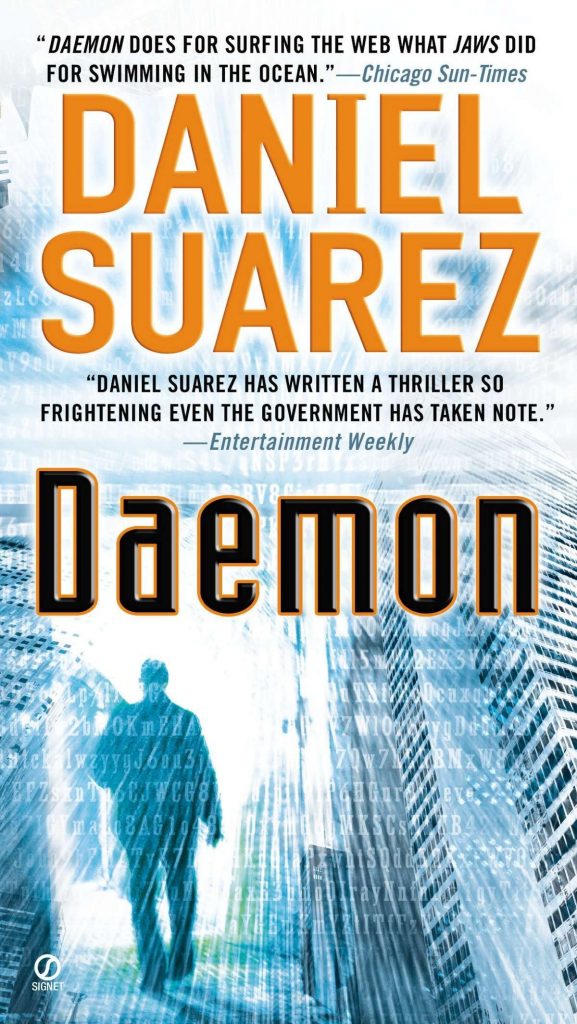 When the obituary of legendary computer game architect Matthew Sobol appears online a dormant daemon activates, initiating a sequence of deadly events. This daemon reads news headlines, recruits human followers, and even orders assassinations. Sobol's secrets are buried with him, so humanity's only hope falls to Detective Peter Sebeck to stop this terrifying self-replicating virtual killer before it achieves its ultimate purpose—one that goes far beyond anything Sebeck could have imagined.
Armada by Ernest Cline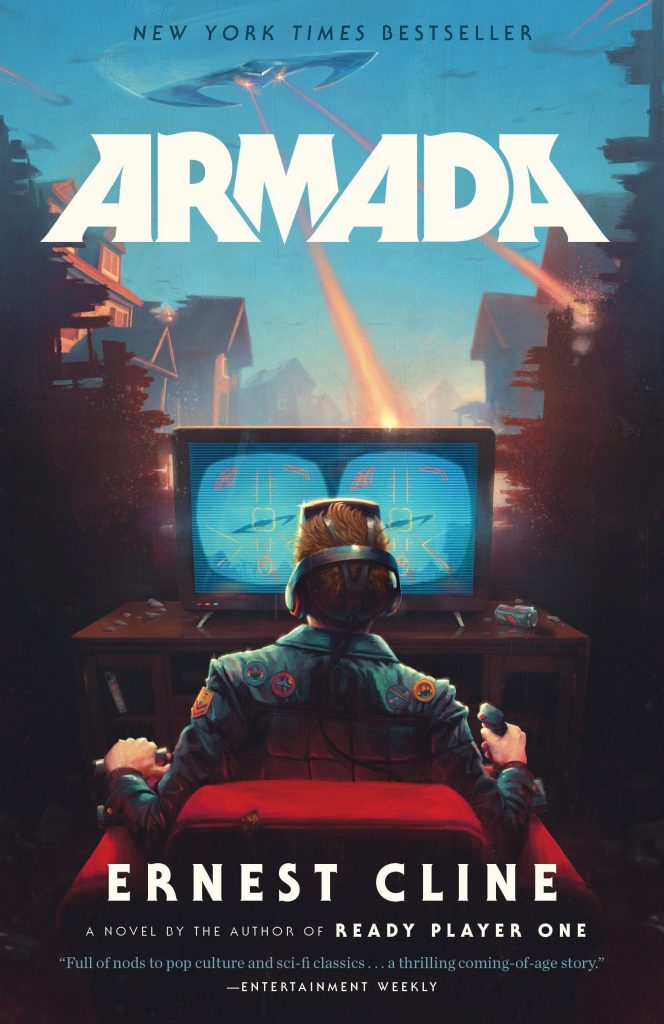 Zack Altman is not too dissimilar from everyone's favorite protagonist of Ready Player One. He fills his days playing videogames, watching science fiction movies, and reading books.Then of course he sees a flying saucer, and of course he believes he's probably been dreaming of other worlds just a little too much. But it turns out the aliens are real and perhaps the only thing that isn't real is everything he's ever known about earth, its history, and his place in it.
If Armada was sitting a little low on your TBR list, well then here is a slight nudge to pick it up and open its pages. It is worth reading for the wonderful cover art alone!