Help your heroes save the world, plow through a dungeon, or survive that untimely trap with these RPG dice that are funny, clever, and elegantly made. Your Dungeons and Dragons game nights will get leveled up instantly.
Cthulu Roleplaying Dice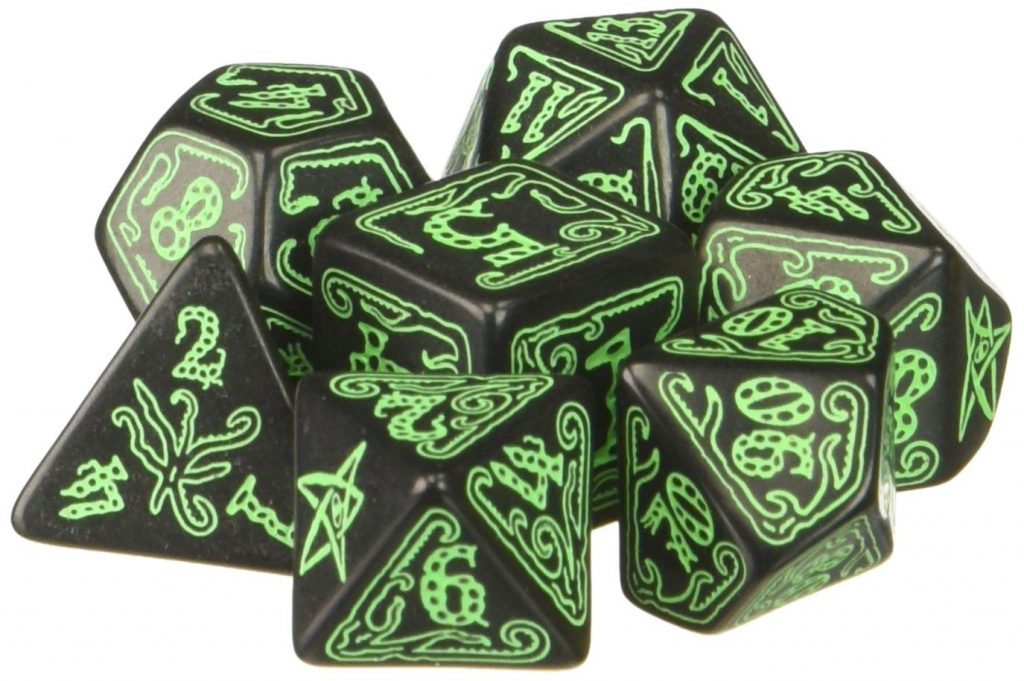 These top rated dice are a favorite and it's easy to see why. Marked with eldritch runes combined with the colors of a dark and strange ocean at twilight your dice rolls just got weirder. It's too bad they don't make these for all the best board games for adults we play these days.
Dragon Steel Solid Metal Dice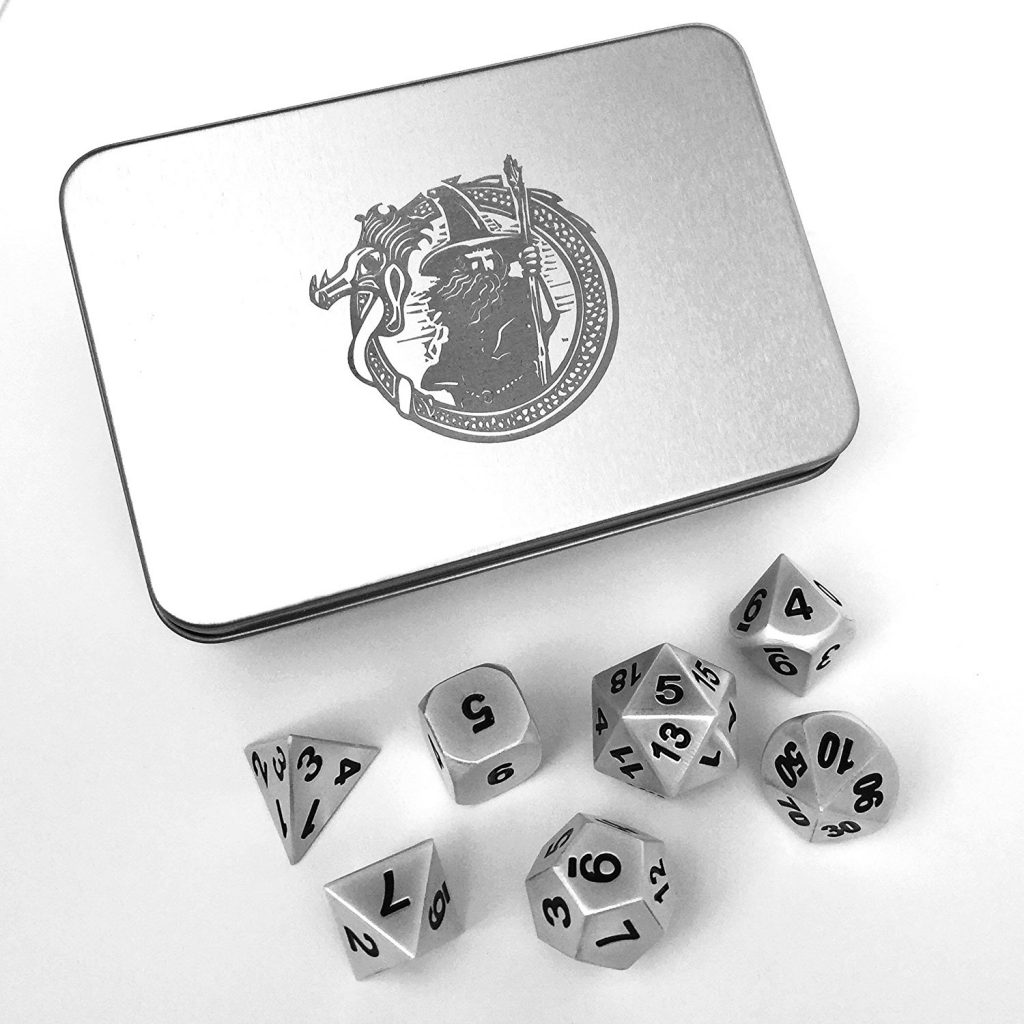 These are some of the highest rated RPG dice and for good reason. They even come with a slim metal case with a laser-etched wizard. What more could you want?
Elvish Dice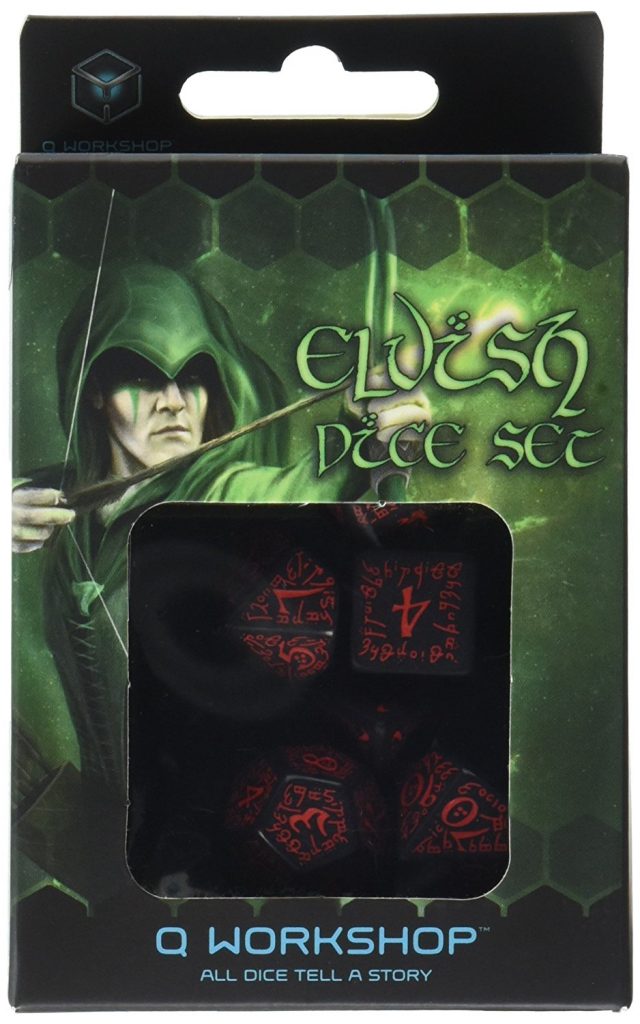 Marked with eldritch red runes to ensure your next arrow gets that bonus damage against a charging orc and or your enchanted blades pierce the thick, ancient dragon scales. These excellent dice for RPGs will have even the hobbits and halflings wanting to "borrow" them for their throws.
Pathfinder Carrion Crown Dice Set
It's hard to go wrong with black and white dice. These are particularly elegant and perfect for the villain in your group to wield when casting an especially powerful ice comet spell. Hopefully one of the hobbits is taken down. On accident of course.
Glow in the Dark Elvish Rune Dice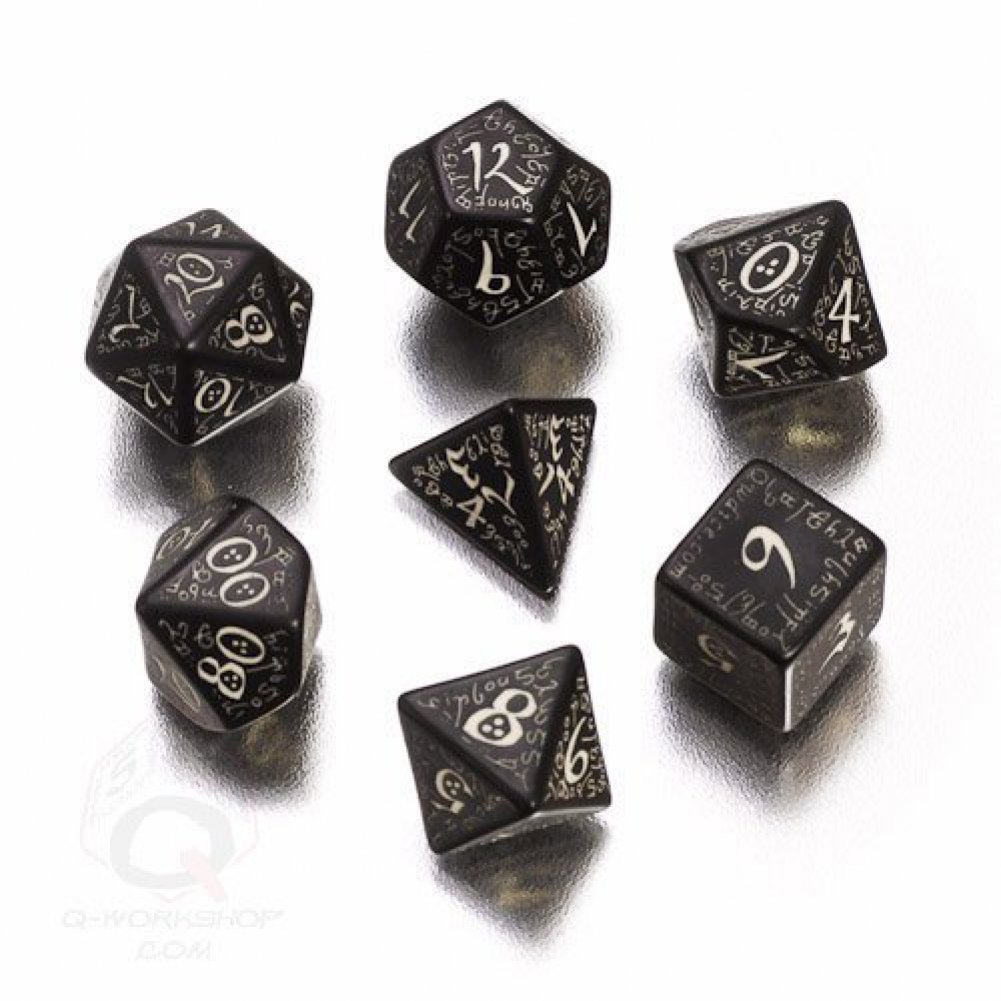 Perfect for your next dungeon crawl where you inevitably slay the Spider Queen or assault a legendary Death Knight's obsidian Keep deep in a black, haunted forest where the undead roam freely, steal away young farm girls, and ride the backs of wolves on full moons.
Beige and Black Celtic Dice Set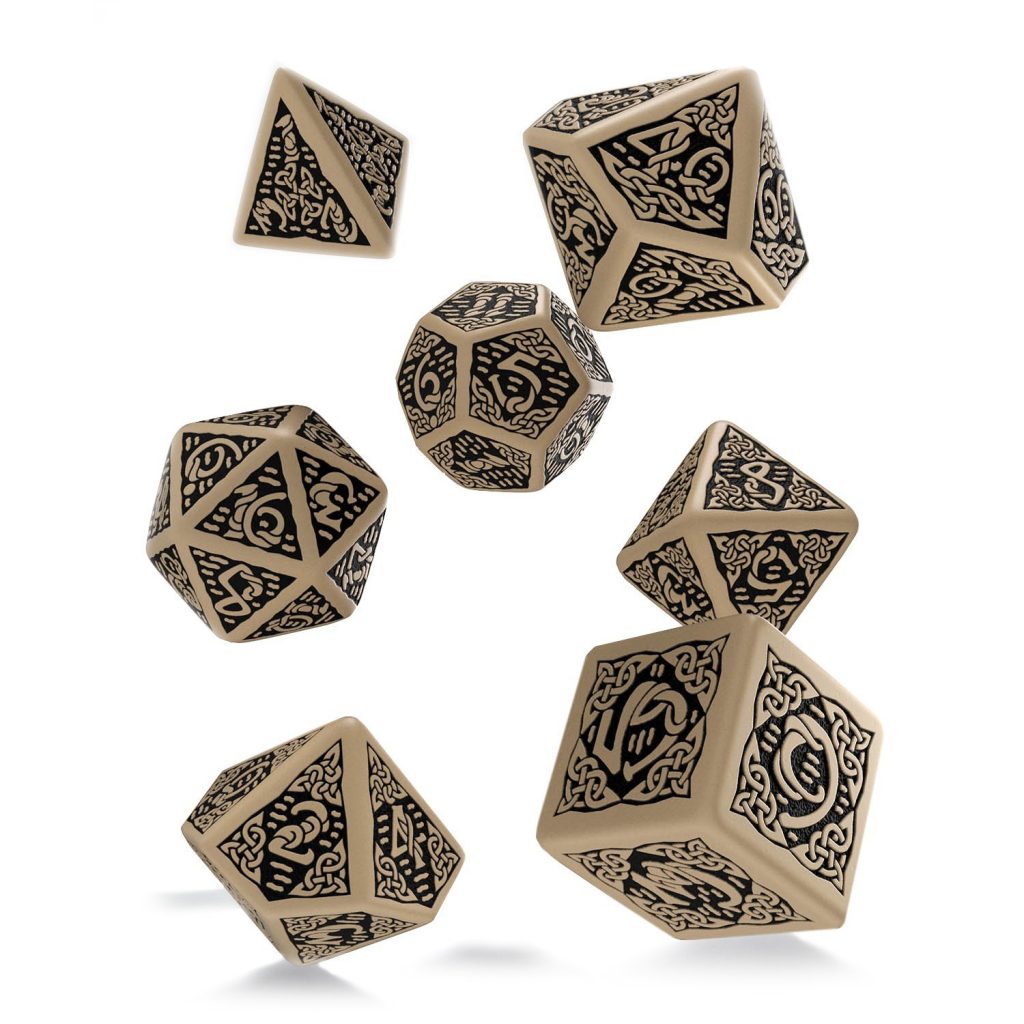 If I was a cleric, druid, or shaman this is the set of dice I'd be rolling with. You can just feel the healing spells saving lives, protecting spells boosting armor class, and enchantments peacefully unlocking trapped chests.
Metal Dwarven Dice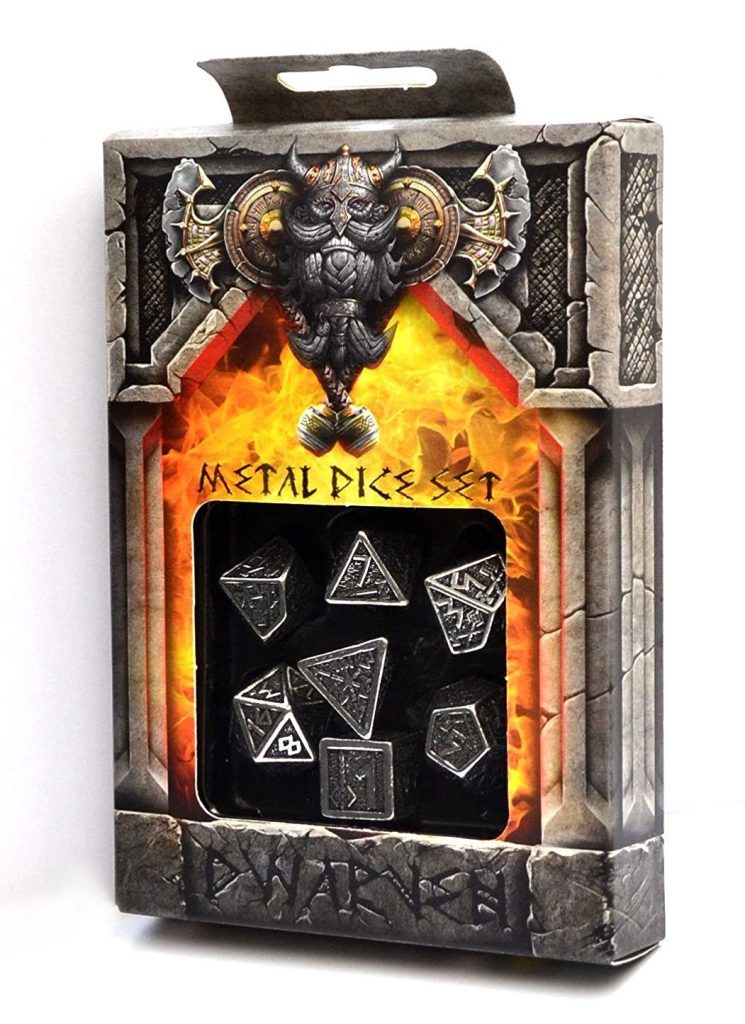 Great for those classic romps through abandoned dwarven kingdoms and their infamous mines. Your warrior will never tire and the ale and treasure will spill as much as the blood of your foes.
Warlock Tome Dice Set and Container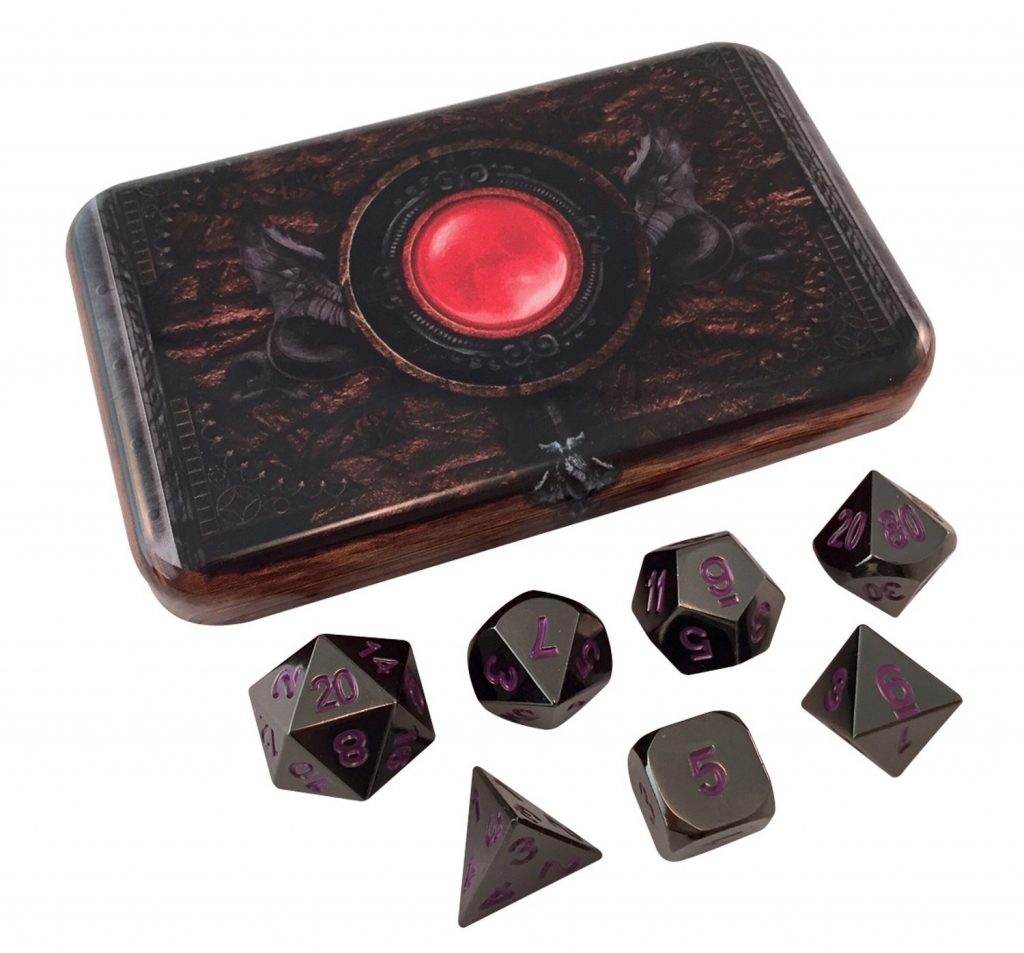 Break this set of RPG dice out on the next full moon when your party has to trot through the graveyard, enchanted catacombs, or a haunted house.
Skull Splitter Gold Dice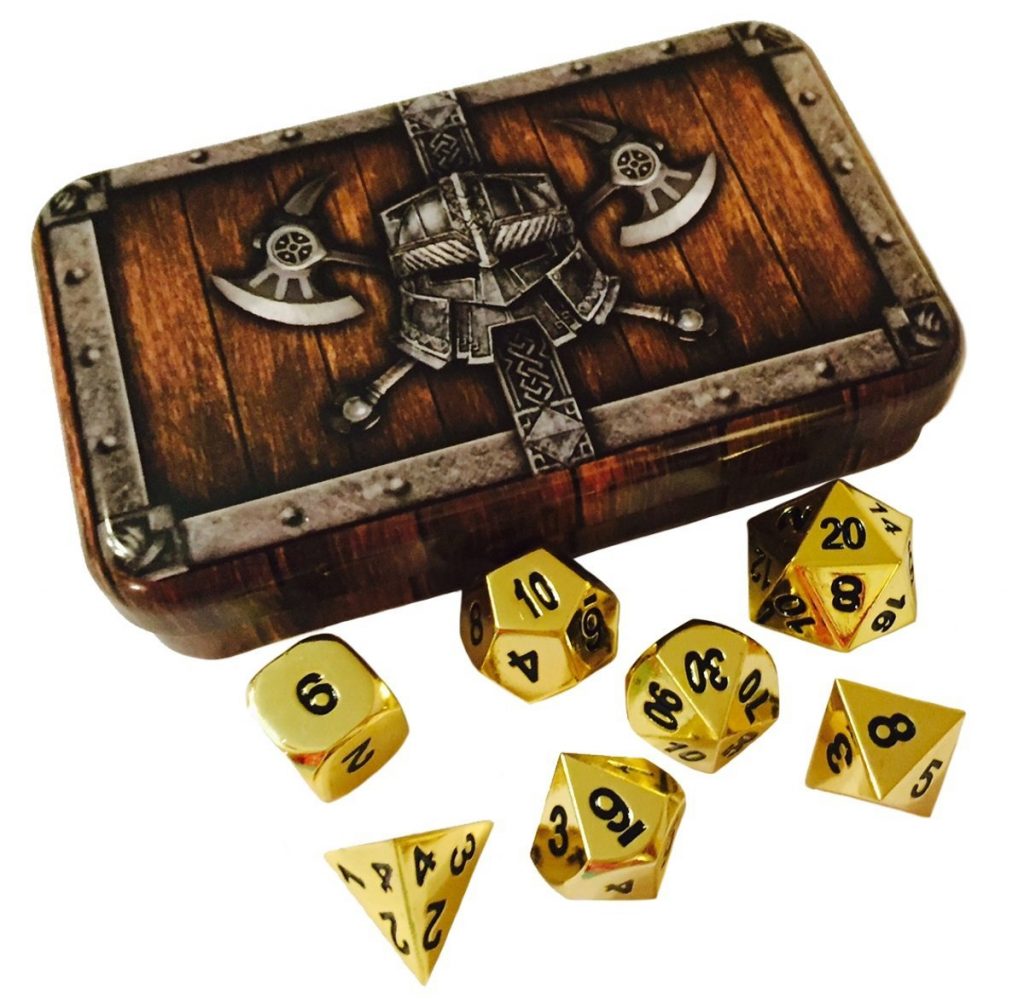 Coming down to that final corridor in the mines? It's time to break these golden dice out. You're never going to miss with them, and you'll be landing massive critical damage on the heads of foes like dragons, ancient liches, and gargantuan demons.
Steampunk Dice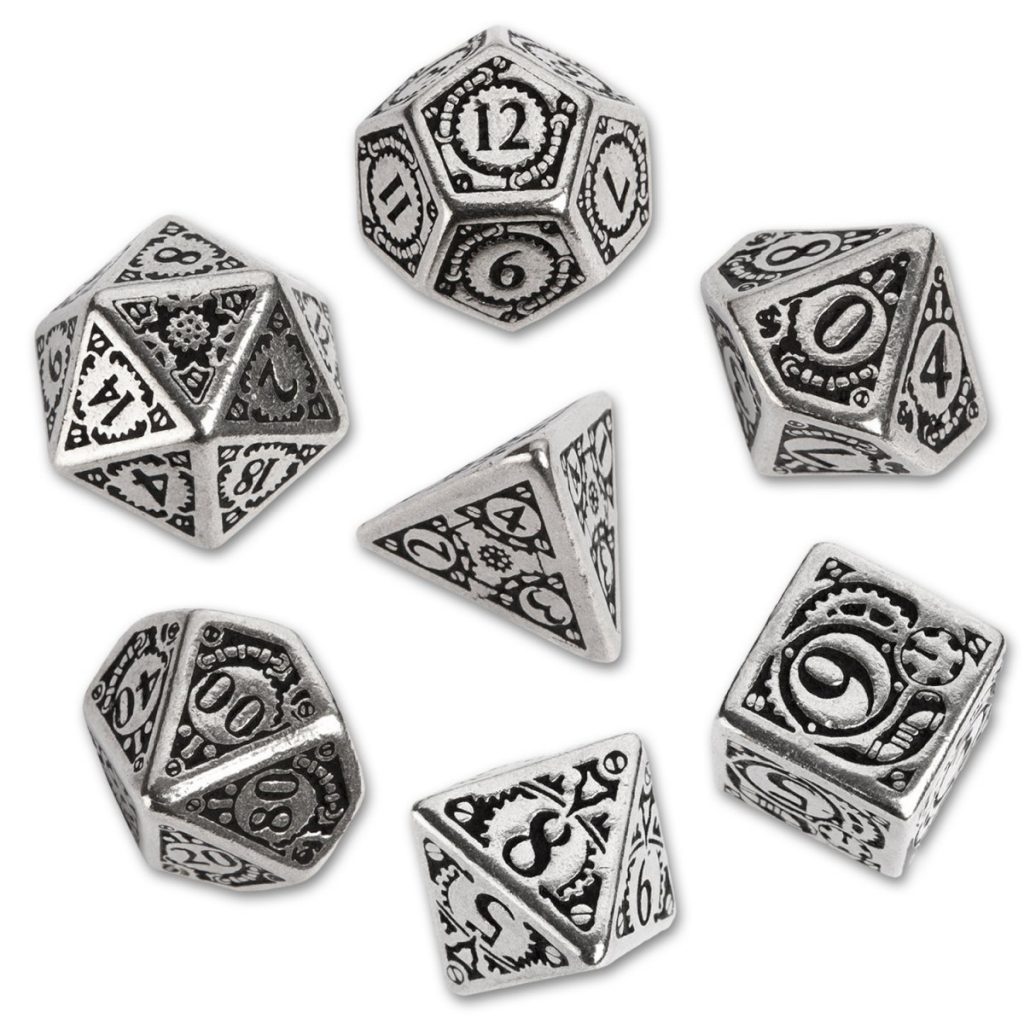 As far as aesthetics go, these well-wrought dice are some of my favorites. Featuring clockwork gears and steam valves this set of 7 dice will quickly become one of your go-to sets for your gnome and dwarf characters and whatever mechanical mayhem they drag the party into.