The narrow bookcase is something near and dear to my heart, having owned a few of them over the course of my years while living in apartments. Just when you think you've done everything possible to save space, think again. And if you are wondering just what type of furniture you can use to fit in a small space, you might not have ever considered using a bookshelf to store things other than books, but they make great places to store and even showcase a whole host of different items.
Check out these narrow bookcases to maximize the space in your apartment or reading nook.
IKEA Narrow Billy Bookcase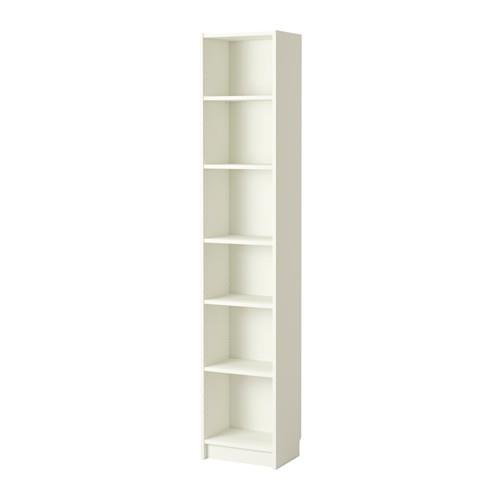 If you have been looking far and wide for the best vertical storage from a trustworthy brand, this hugely popular narrow bookcase from IKEA is likely the end of your search.
Stone and Beam Bryson Tall & Narrow Bookcase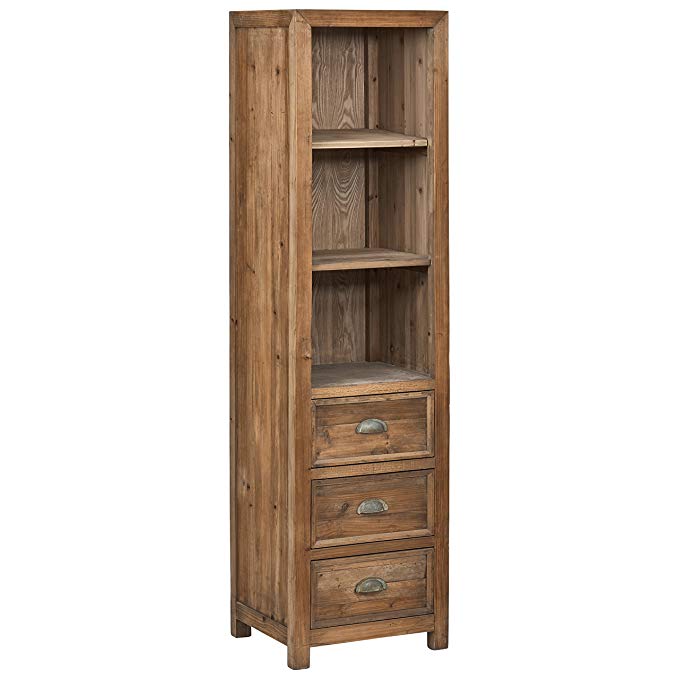 A perfect choice if you are trying to add some storage to a narrow space and add in some rustic cabin feel to an area for good measure.
C-Hoptree Narrow Ladder Bookcase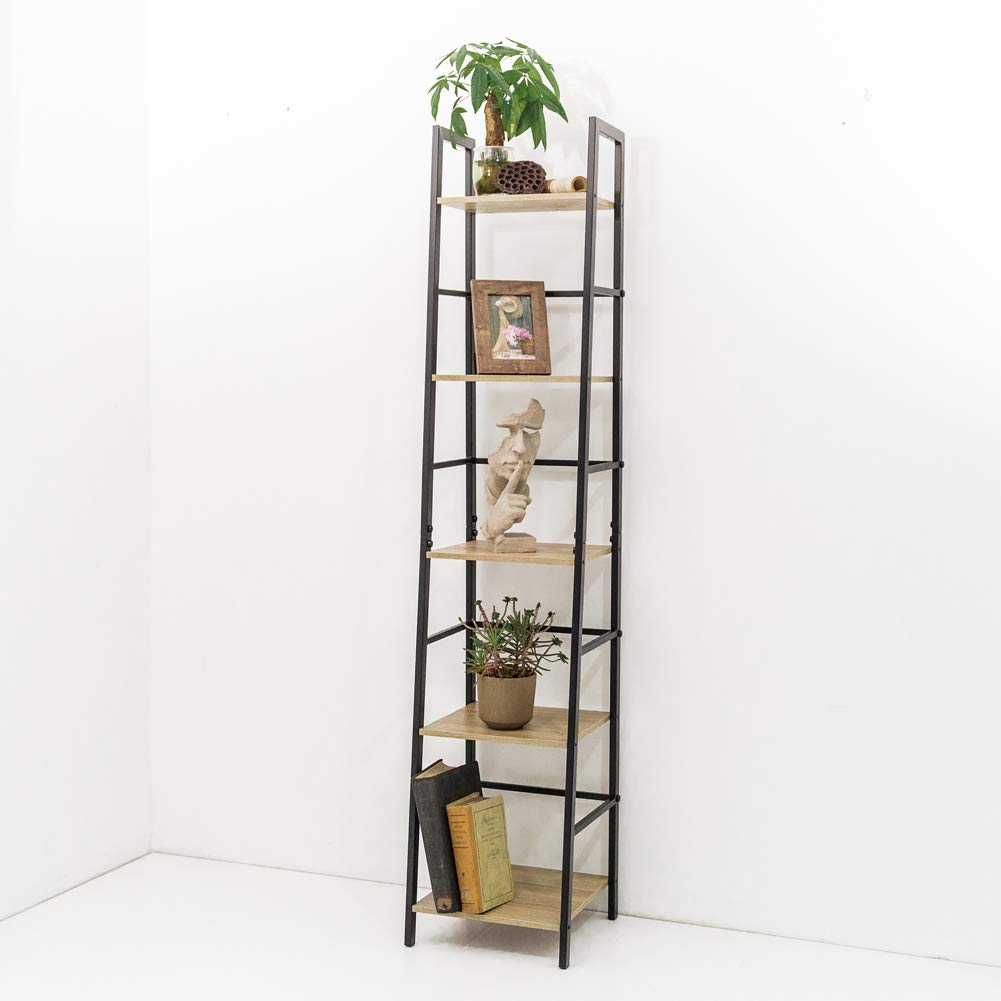 With 5 shelves made from sturdy laminate wood and black tubular steel the Hopetree Industrial bookcase makes great use of that vertical space you want to take full advantage of.
South Shore 5-Shelf Black Narrow Bookcase

This classic and clean bookshelf in black is purposefully crafted to fit in tight spaces.
Alera Mahogony Narrow Bookcase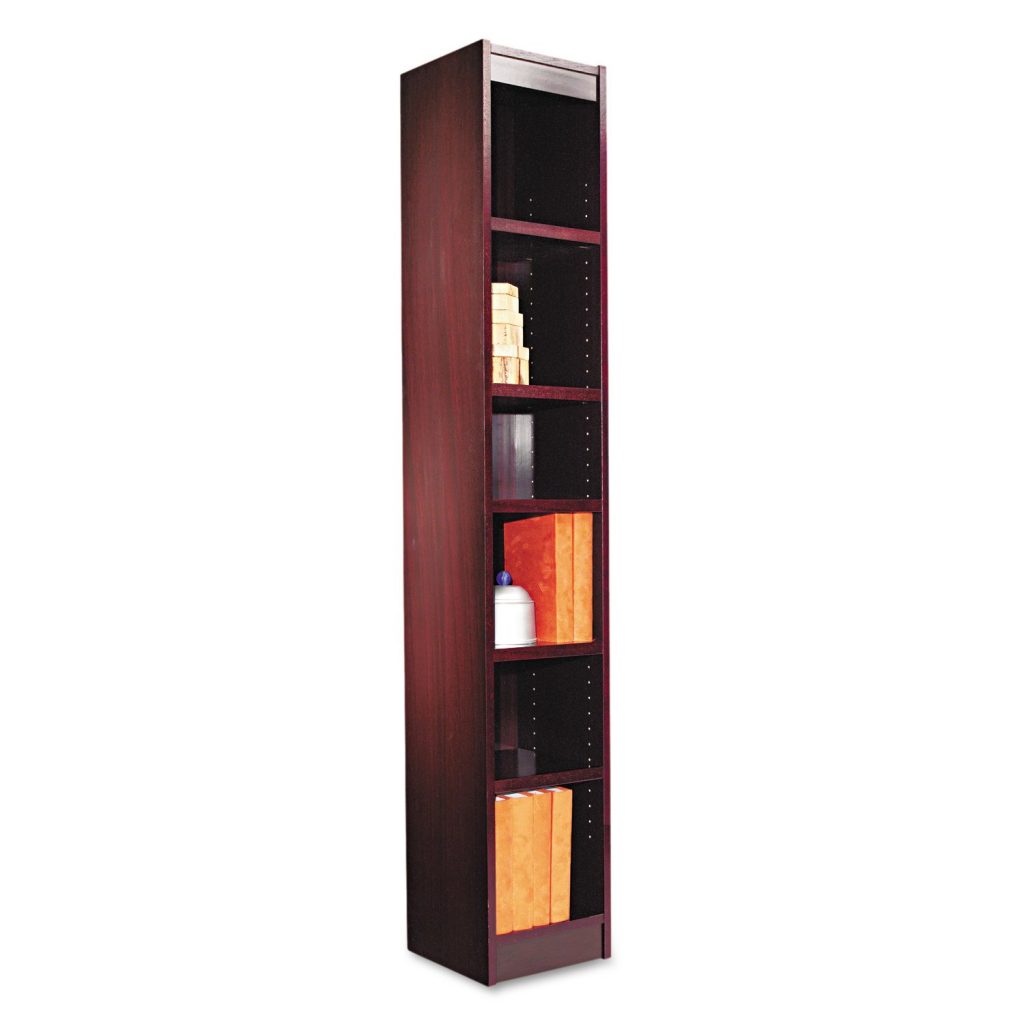 Six shelves should give you enough to take care of your vertical storage needs, and the mahogany wood adds a nice touch of class to this slim bookcase.
South Shore Morgan Oak Narrow Bookshelf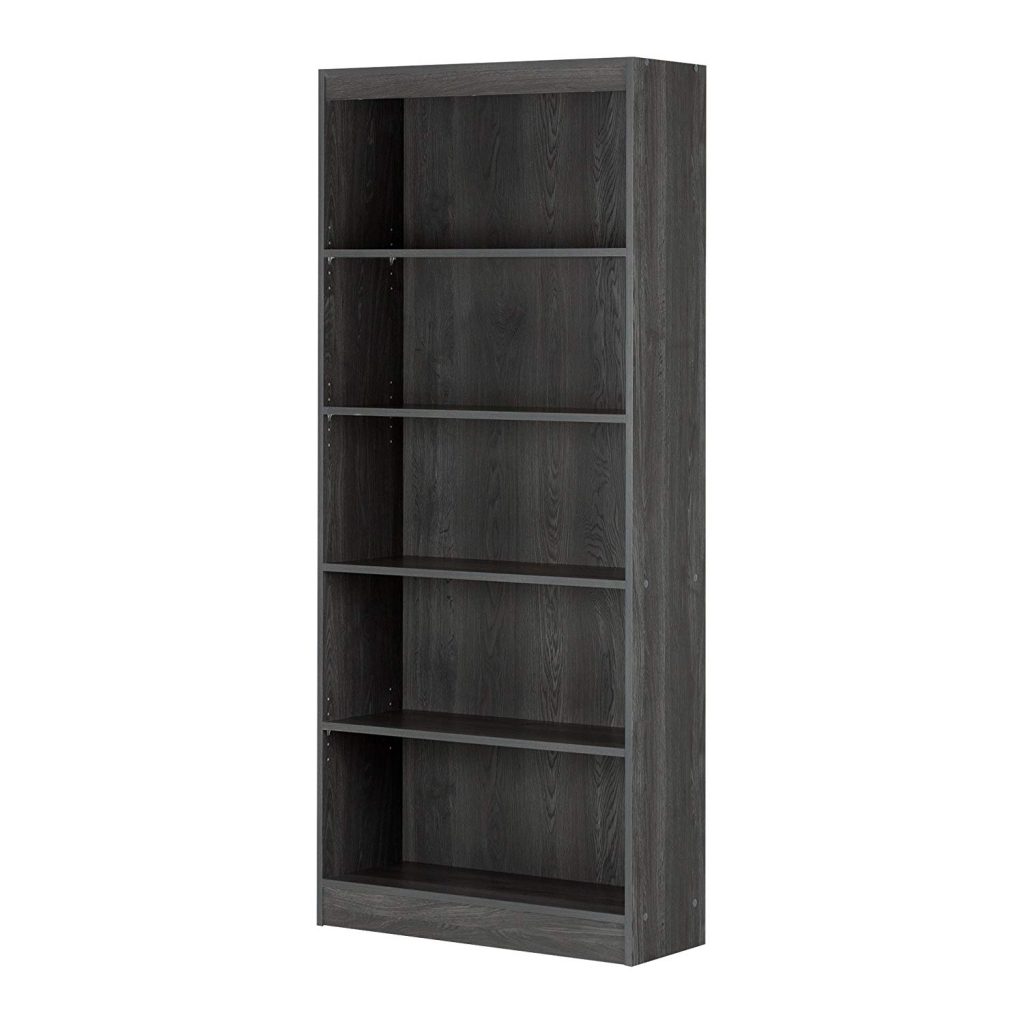 If you are looking for something extra sturdy, you can't go wrong with this one in grey oak. It can fit into tight spaces and each shelf can hold up to 25 pounds, so load up the books!
Carson Narrow Bookcase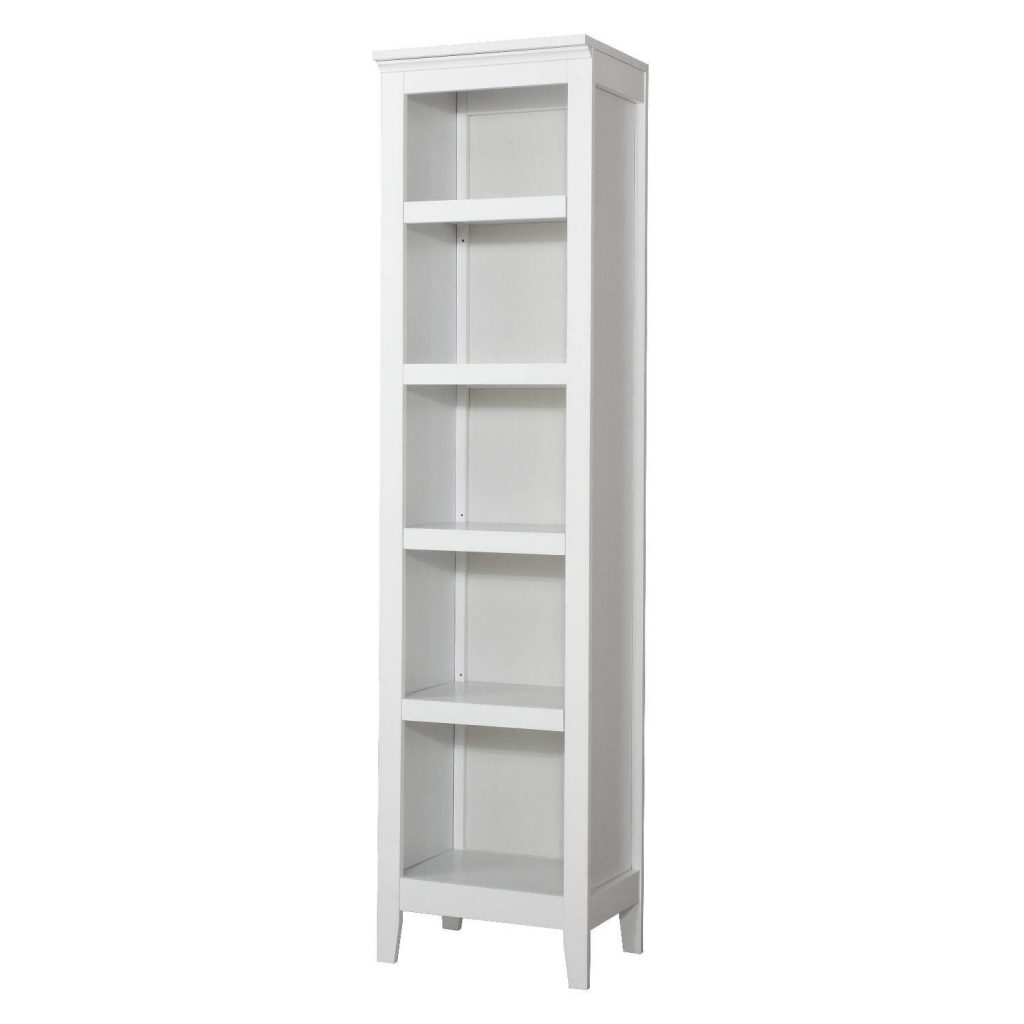 White bookcases are almost always in style and this one will help brighten up your room and really let all those colorful and splendid book covers really pop.
O&K Narrow Shelf Ladder Bookshelf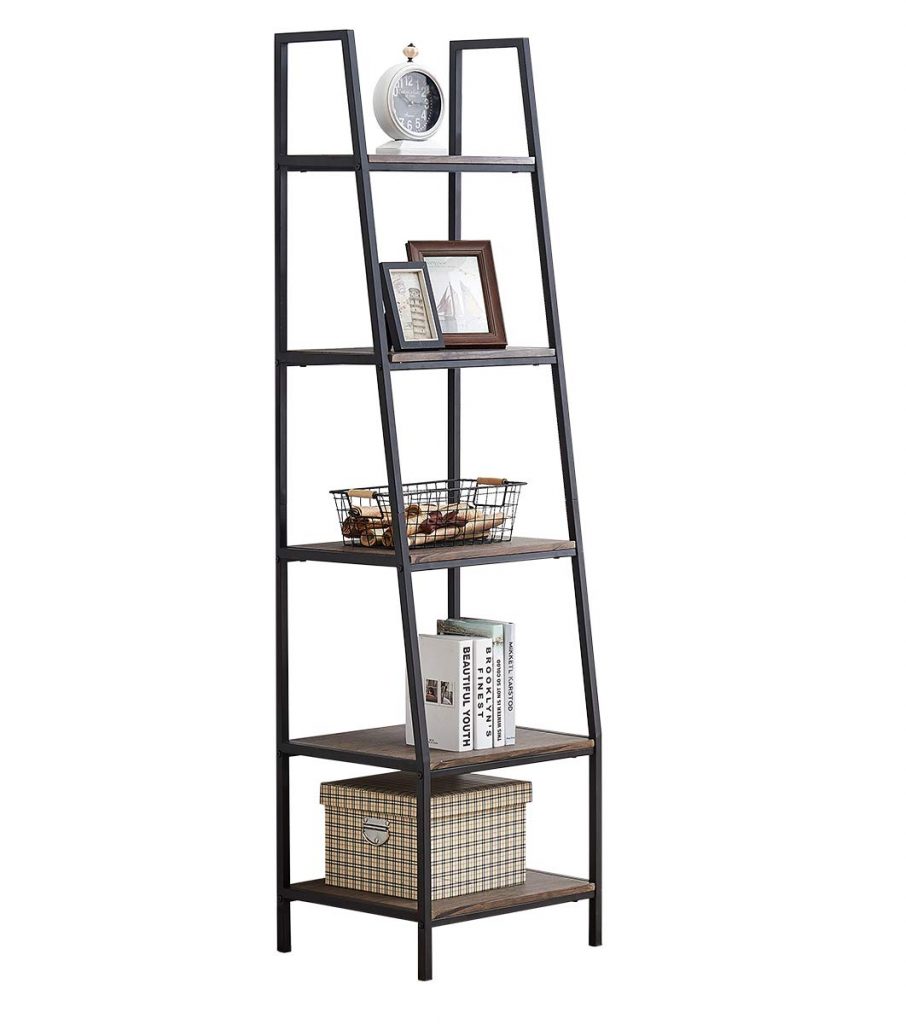 The open, tiered, narrow ladder design of O&K's bookshelf doesn't take up a lot of precious floorspace and makes it easy to grab to your favorite books with ease. The design also brings that modern, airy feel and will be an excellent addition to any space, no matter how small.
Baxton Studio Ellingham Mid-Century Modern Narrow Bookshelf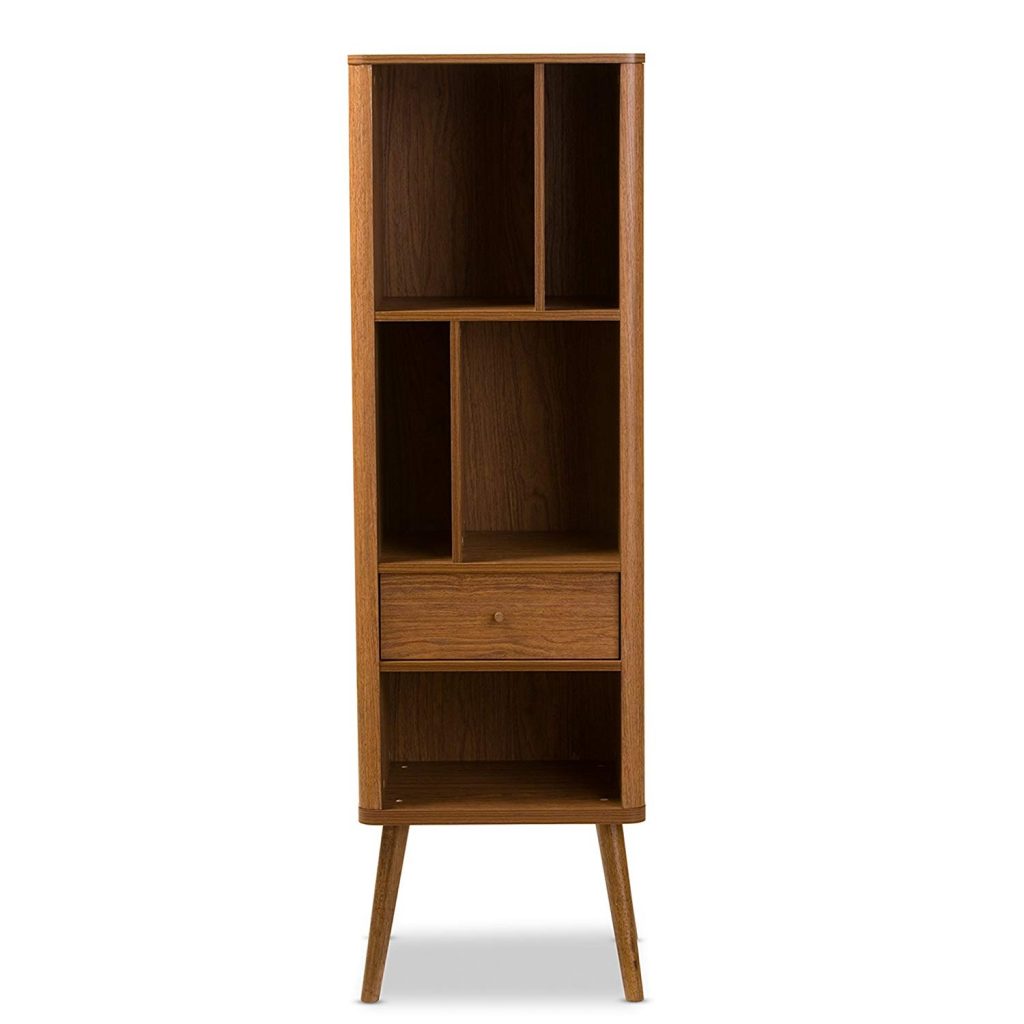 Offering up lots of vertical storage space encased in on-trend mid-century design, the Ellingham bookshelf is a great choice for anyone hoping to capture the look of the moment.
Bush Furniture Commerce Bookshelf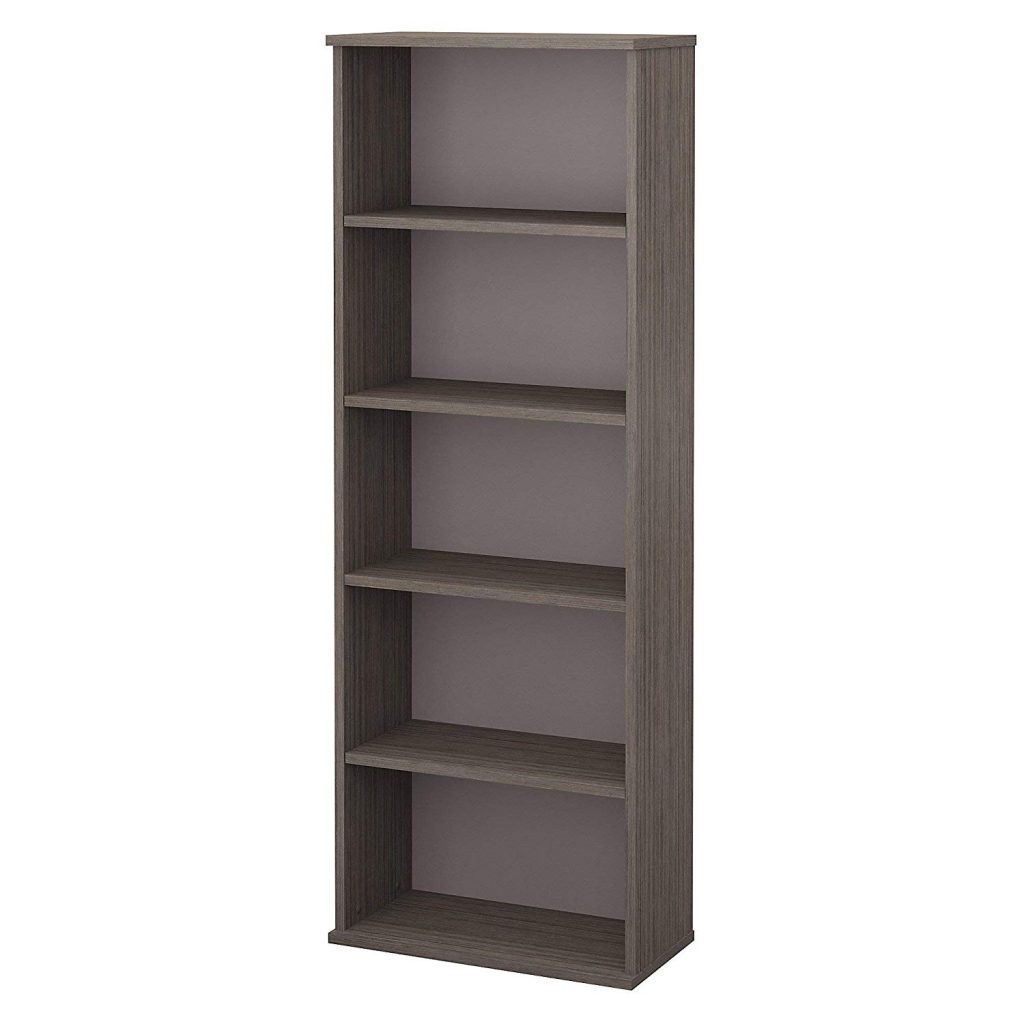 The Bush Commerce Bookcase was designed to save the maximum amount of floor space while also maximizing the amount of vertical space for storage. Each shelf can hold up to 40 pounds, which should be more than enough for even your hefty literary tomes and some heavy home décor and won't result in that unsightly bending of the shelf which you often encounter on cheaper models.
Oxford Narrow Corner Bookcase

A popular option for those looking to maximize that one corner that just doesn't seem to fit anything, but you know can be utilized. The openness of this bookcase makes your favorite books easy to get to, or whatever else you decide to store on it.