Bean bag chairs are great for relaxing with a book, your favorite movie or tv show, or a nice afternoon nap. Whether you want to put it in your bedroom, living room, or your college dorm room it will always add a nice spot for you or a friend just chill in.
Bean bag chairs have come a long ways since my childhood—there have been a lot of improvements to these kinds of seating options. Now a bean bag can sit multiple people, change into a chair or a bed, and many have made serious improvements in the softness of the material and the inner stuffing that allows them retain their charming levels of fluffiness as well as their durability. There are even a great number of size options ranging from your classic 5 foot bean bag all the way up to a giant 8 feet!
Here are the best bean bag chairs to buy in 2019:
Tuft and Needle Quilted Bean Bag Chair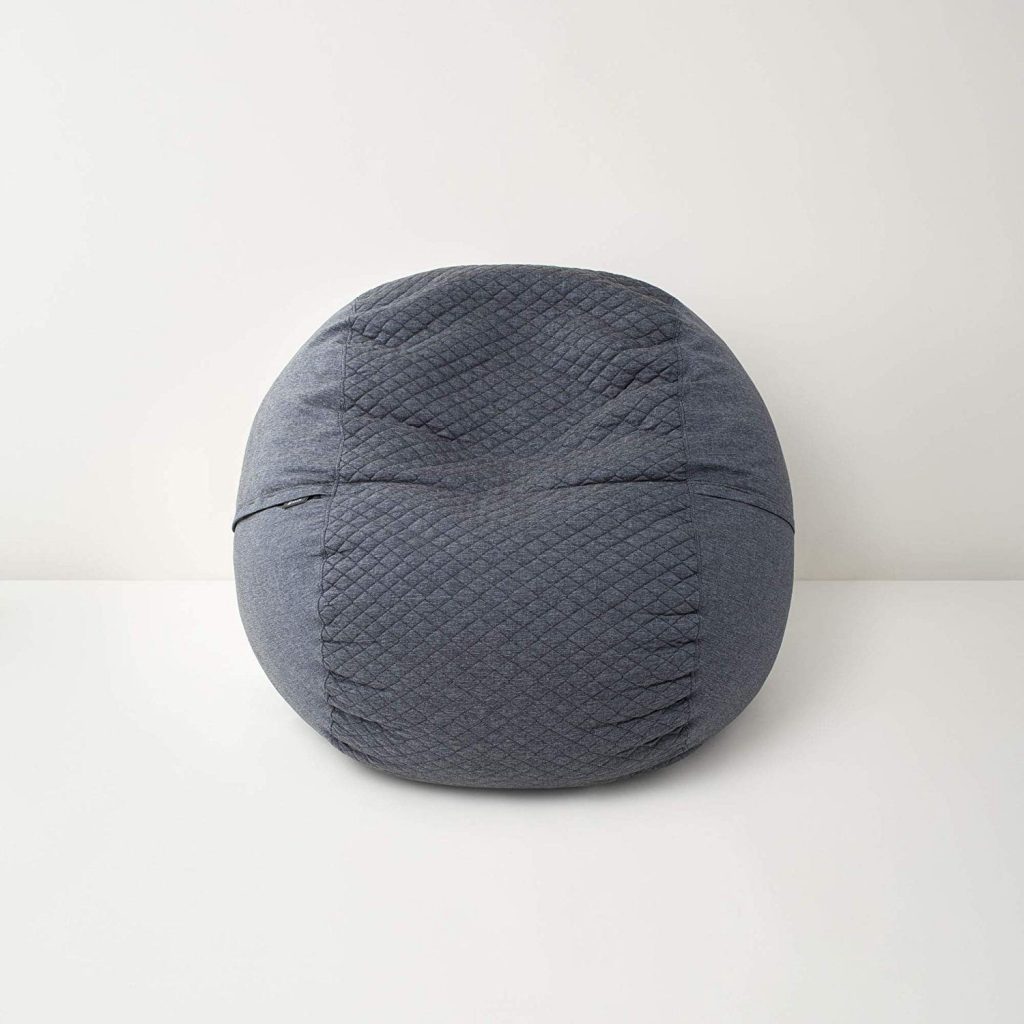 For those looking for the best of the best, Tuft and Needle have created a stylish, comfortable, and durable bean bag chair that will remain comfy and fluffy no matter how many times you collapse into it or spend way too much time on it during those gaming or napping marathons. Offered in three wonderfully modern colors cosmos (blue), dune (light grey), and stone (dark grey), your luxury bean bag chair will mesh seamlessly with any modern minimalist room in your home. Highly recommended.
Jaxx Cocoon Bean Bag Chair for Adults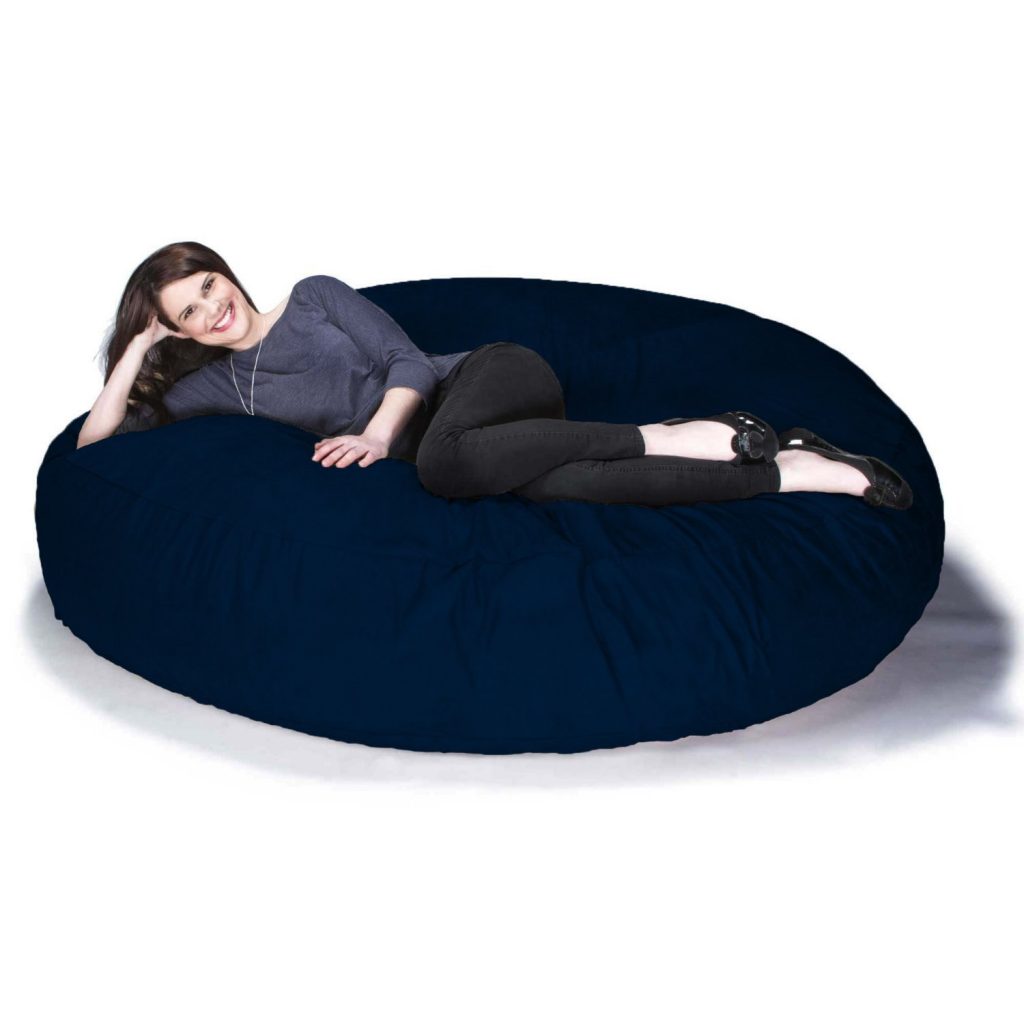 This highly rated and very popular bean bag chair will send you back to the golden days of video games and pizza and nachos and late nights with your best friends. Why did the good times ever have to stop? You can lay this down flat and sink into it or prop it up and create an excellent chair to relax in. It is big enough for two people to snuggle in or hey, just you and your pet!
Comfy Sack Faux Leather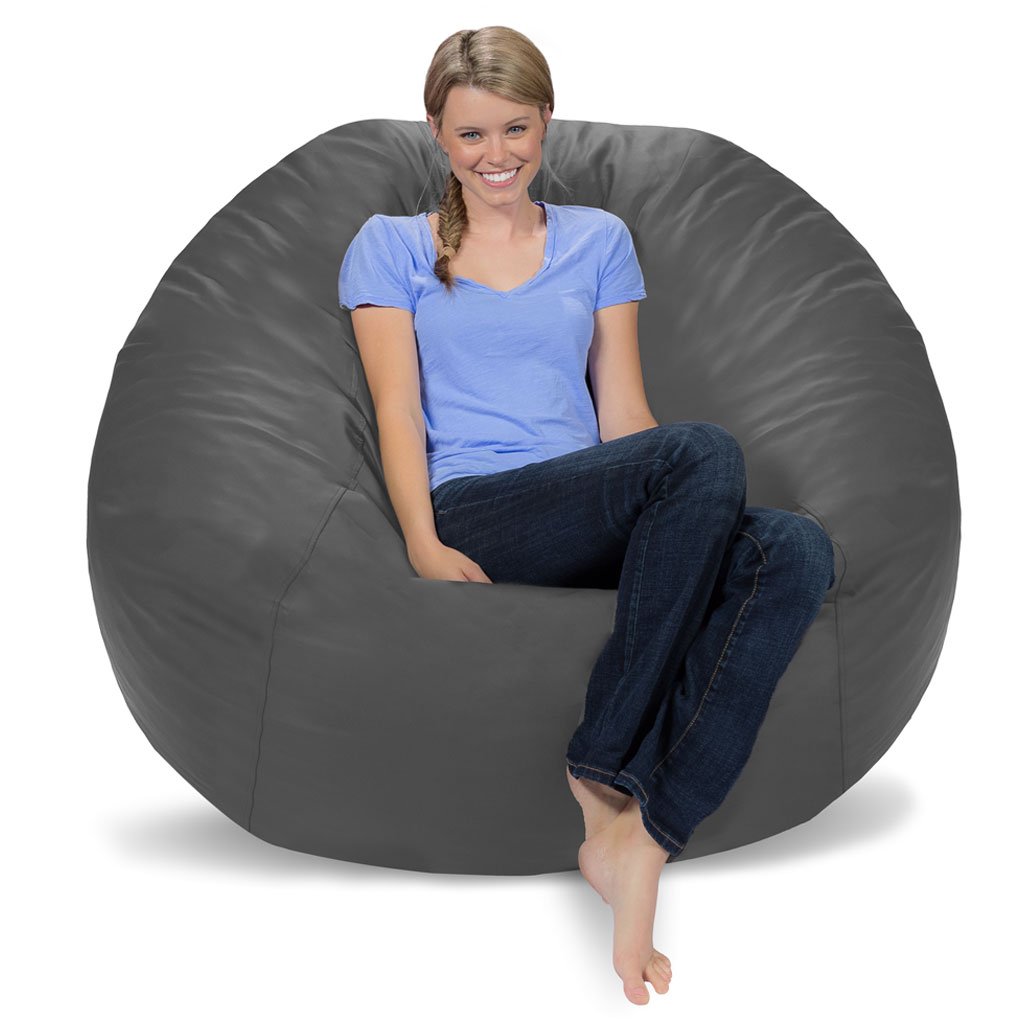 If you are looking to class up your living space but also keep it fun and jovial, try this faux leather bean bag chair. Double stitched seams makes for excellent durability, so you won't have to replace this a year from now. Also, don't you hate it when you fall into an old bean bag and it is…flat? You won't ever have to worry about that with the Comfy Sack because they use a shredded memory foam so the bean bag will retain that soft, relaxing feel for many years to come. Lastly, keeping it clean is easy: since it's machine washable you can throw it in the washing machine just like any other garment.
Big Joe Aloha Chair with Premium Bean Filling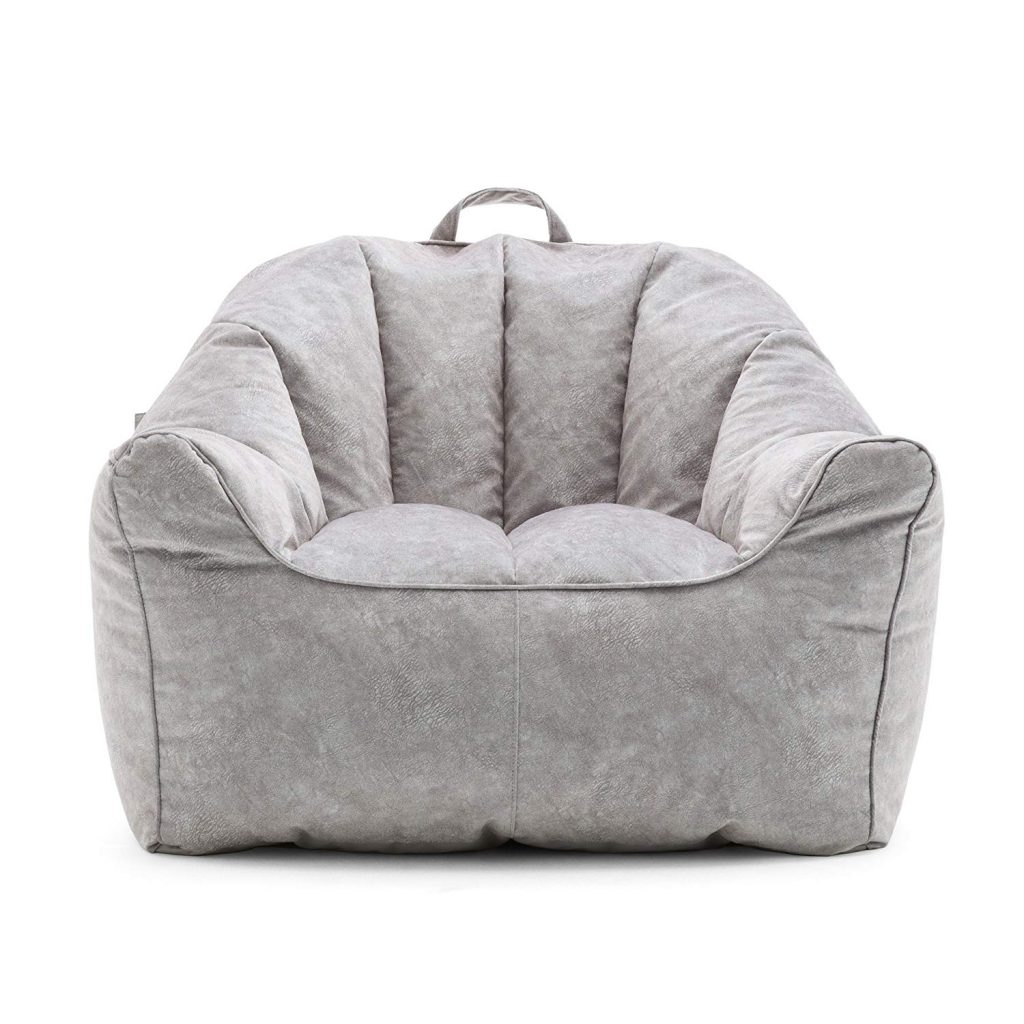 This entry from Big Joe is a great balance between style, quality, and affordability. Filled with premium beans, this chair will hold its comfy shape for much longer than other chairs which can save you money in the long run since you won't have to be constantly refilling the bean bag. It also comes in a soft and neutral grey which ensures it will work perfectly in whatever room you decide to place it in. The handle makes this bean bag chair easy to carry from one room to the next or up and down the stairs.
White Faux Fur Bean Bag Chair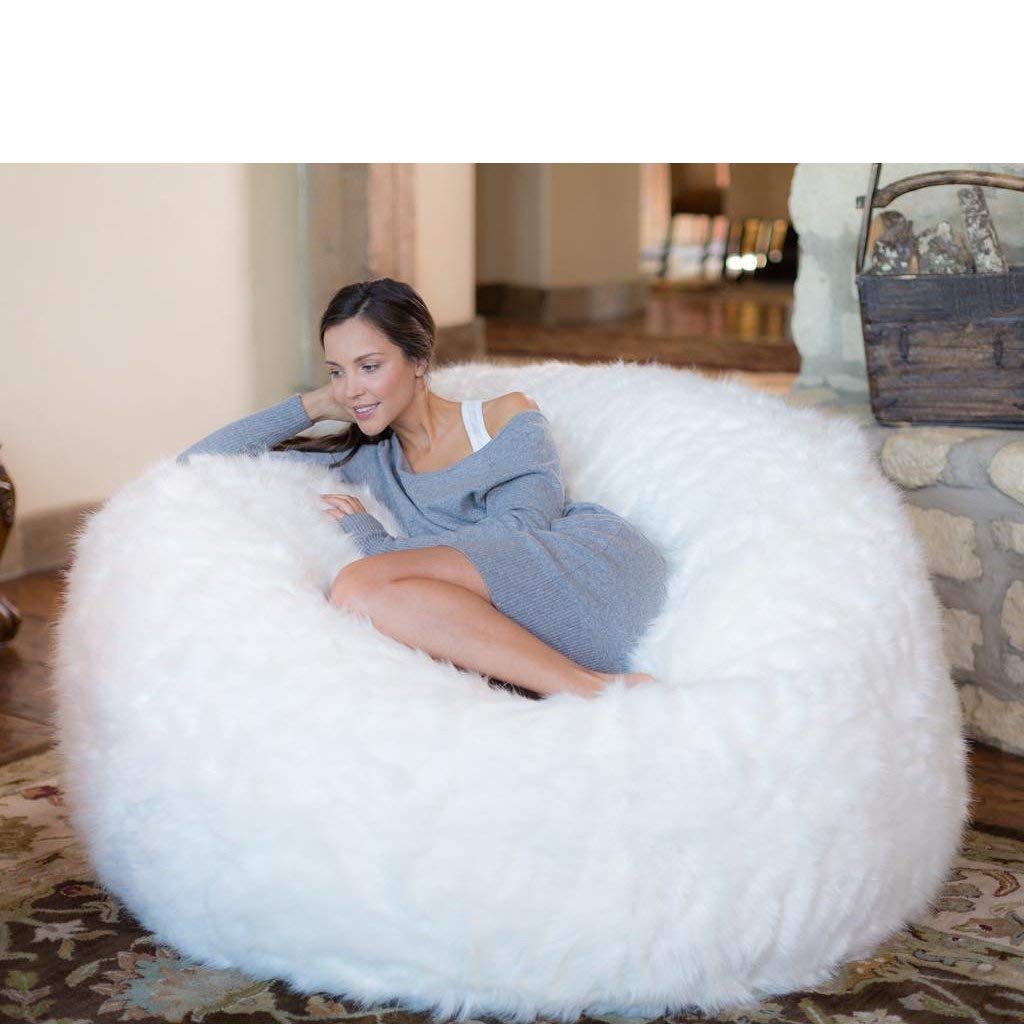 You've got to spend a little if you are going to do a faux fur bean bag chair justice. If you are looking to add a bit of bohemian unruliness to your lair the white faux fur will do just the trick.
Lumaland Large 7 foot Bean Bag Chair with Micro suede Cover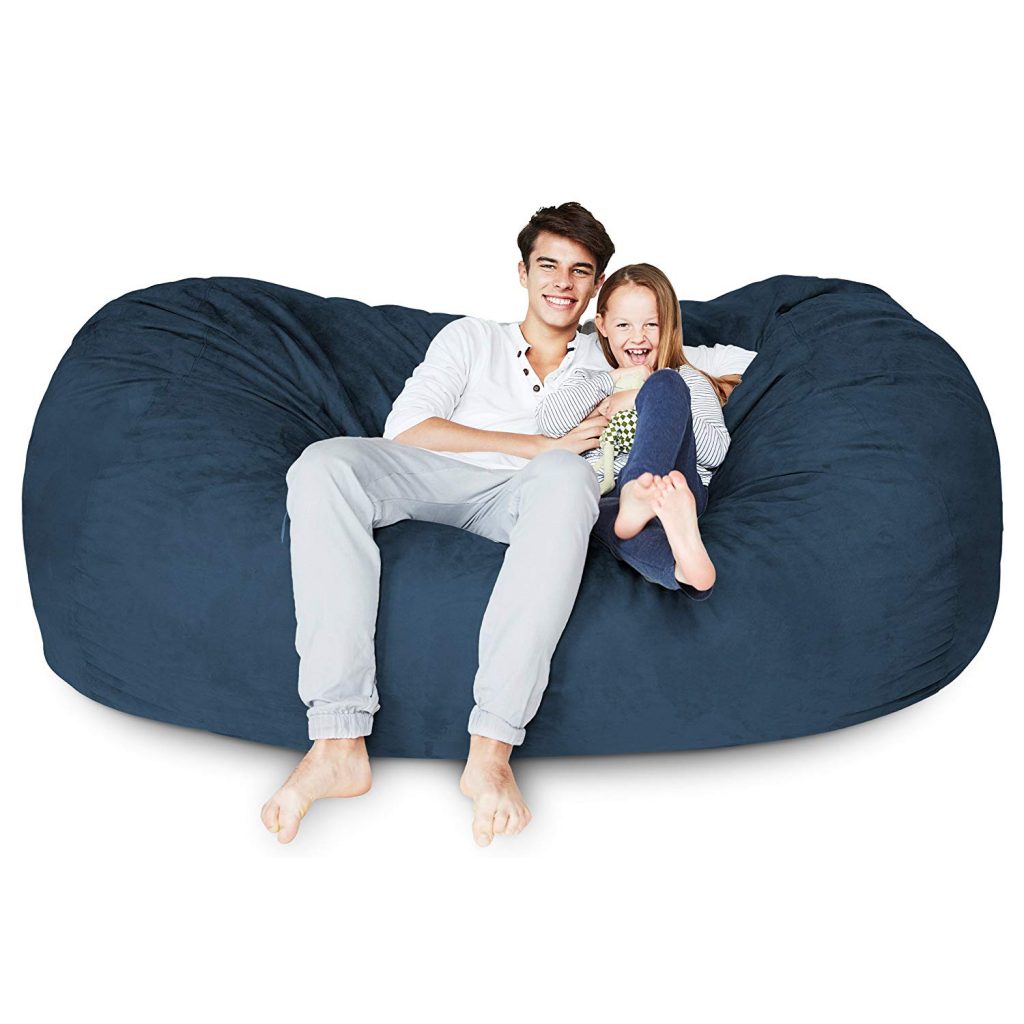 Finally, a bean bag fit for a king, queen, their children, and even the family pet. Yes, it really is that big. If you are looking for a bean bag chair where everyone can pile on in your living room for some quality family time, this is it. The micro suede is ultra soft and the special type of foam Lumaland uses in their bags actually reflects your body heat and helps your muscles relax even more.
Big Joe Bean Bag Chair for Dorms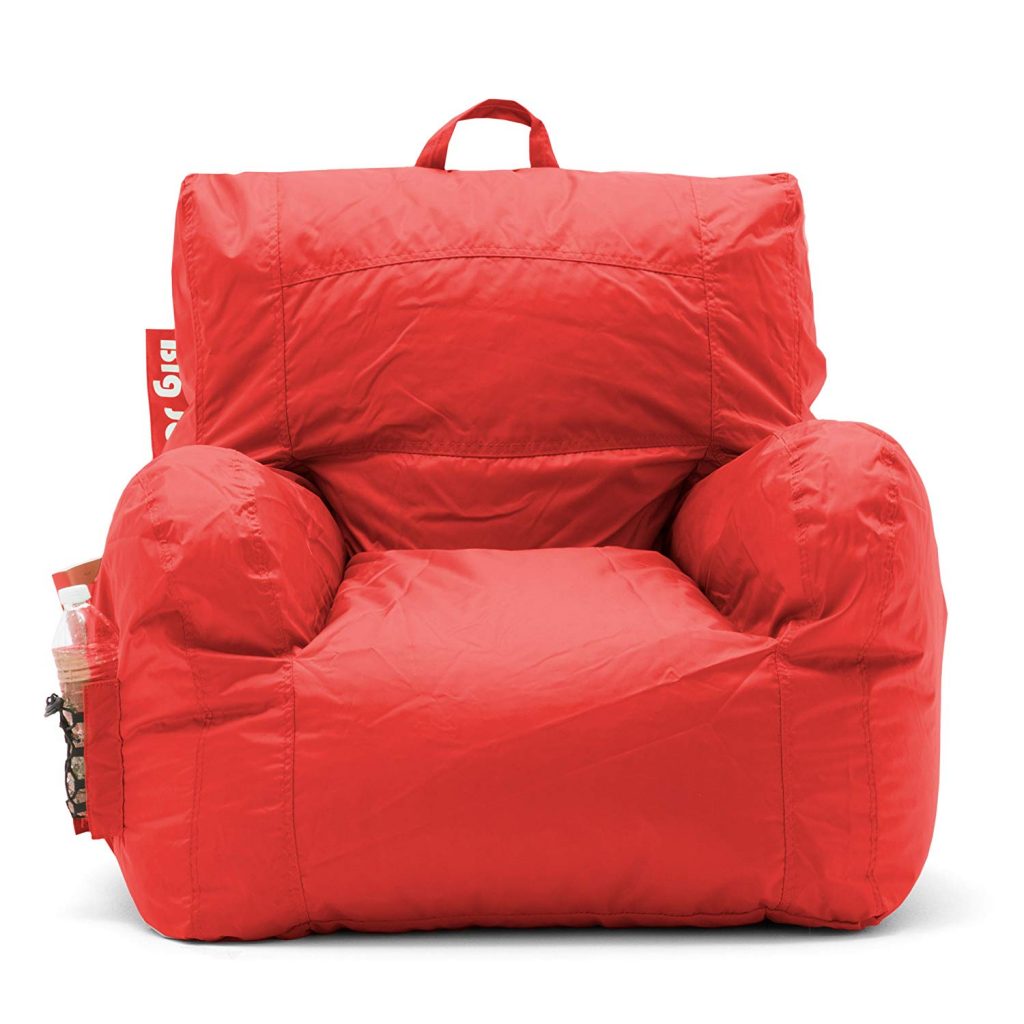 Big Joe is a brand that is basically synonymous with popular bean bag chairs. They are perfect for a dorm room. Grab this one for low-key study sessions, casual reading, watching the big game, or a movie night in with friends. It even has side pockets where you can store a notebook (or snacks) and a beverage. You won't have to worry about spilling beverages or stains from buttery popcorn since this is made from SmartMax fabric which is durable and tough and stain resistant and water resistant. Offered in a range of colors including red, blue, black, and green.
Chill Bean Bag with Memory Foam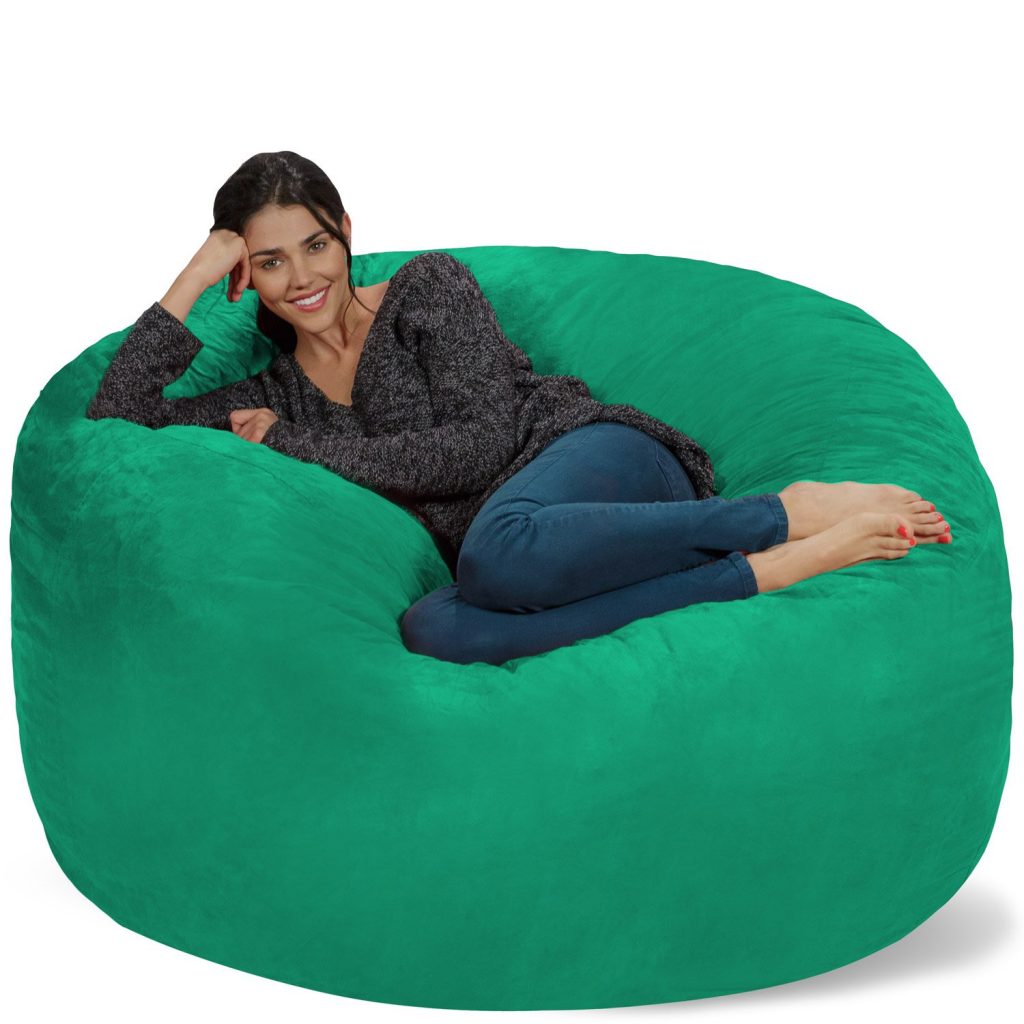 The Chill Sack uses soft shredded memory foam which will let you flop onto it without having to worry about completely flattening the chair. This 5 foot option is a perfect size for one adult and won't take up too much space, so it will fit nicely with a couch in your game room or living area. The soft microfiber is stain-resistant and can be machine washed so upkeep on this bean bag chair will be minimal and hassle free. It comes in a full spectrum of colors and no doubt popular choices will be navy, black, and grey but there are also adventurous ones to select from like red and purple!
CordaRoy's Chenille Bean Bag Chair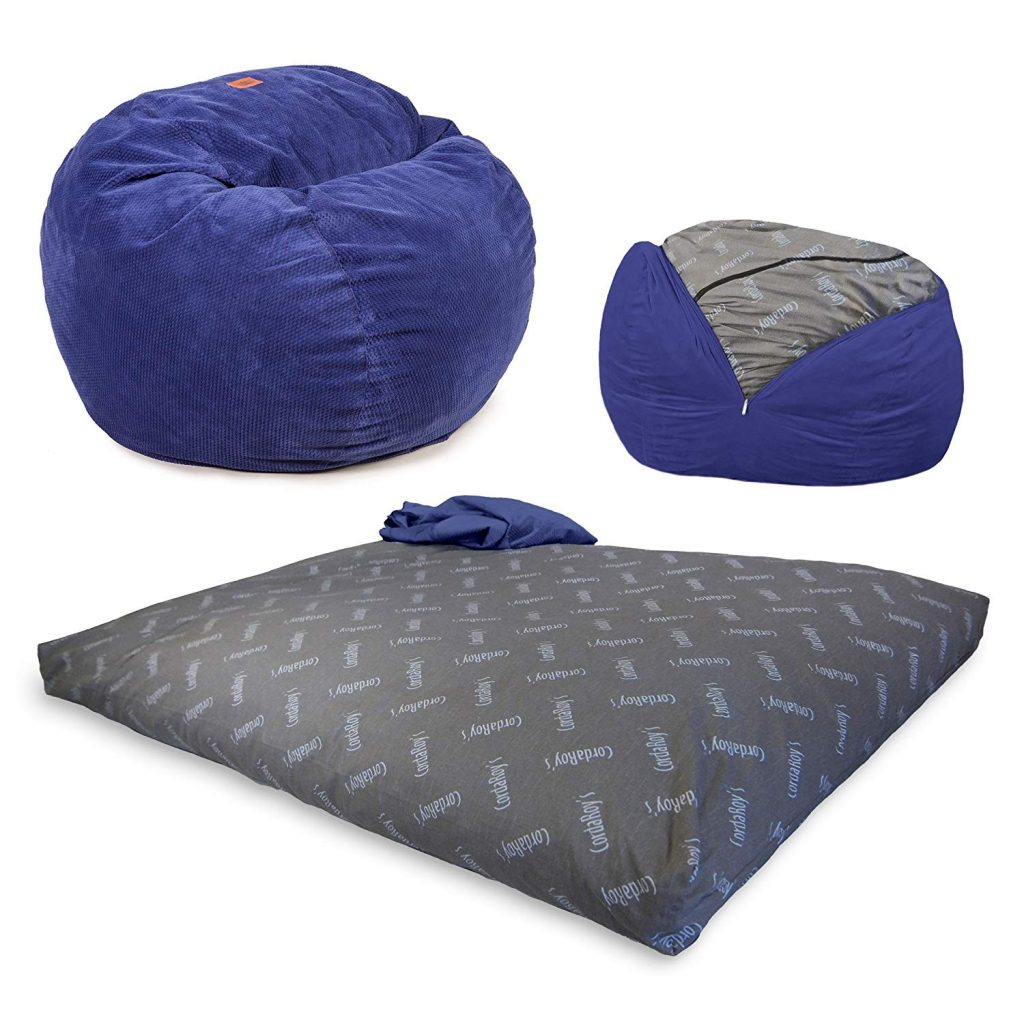 If you are looking for versatility, you will probably find the CordaRoyl very appealing. Not only is the popular bean bag chair comfortable and durable, it can turn into an actual bed (with sizes ranging from full, queen, and king).
Cozy Sack 6-Foot Bean Bag Chair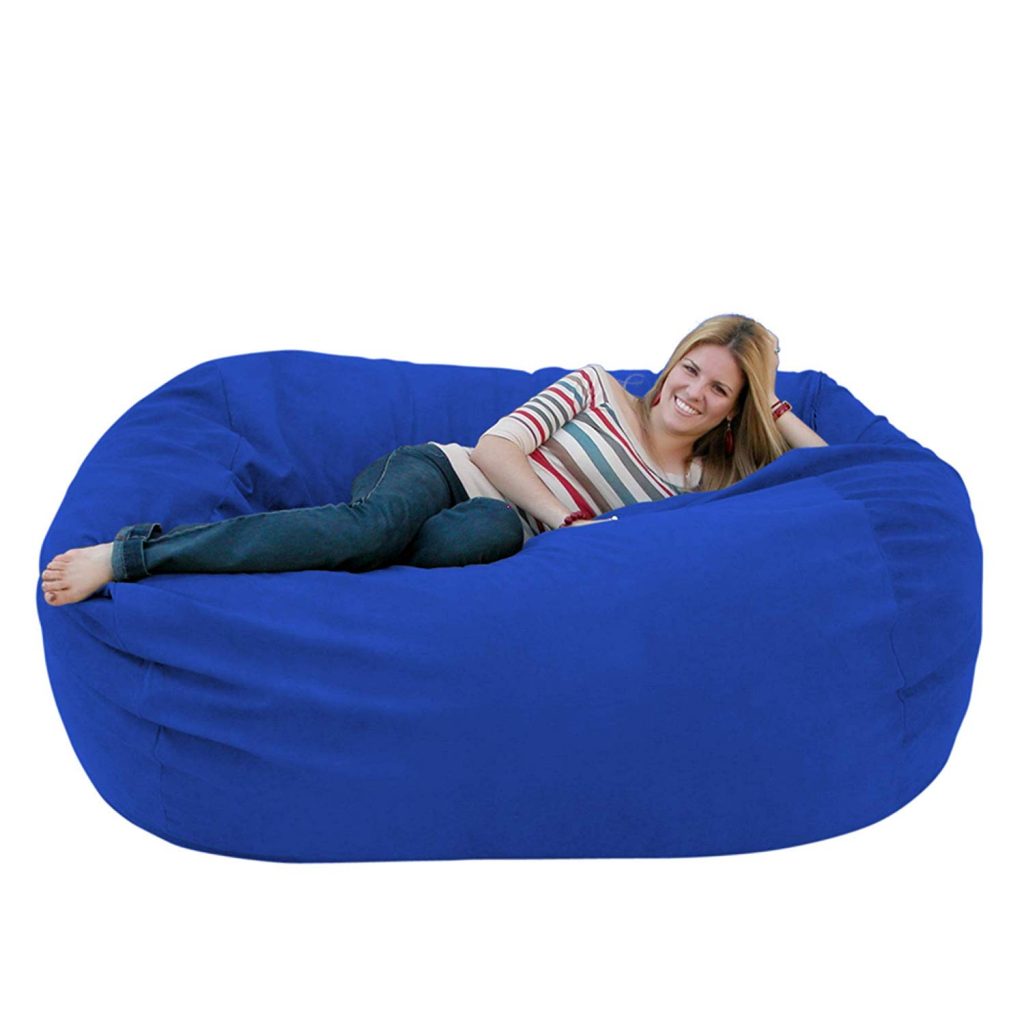 This extremely popular entry by Cozy Sack will have everyone rethinking whether they want to sit on the couch or the new bean bag chair. This is a classic bean bag: it is a giant colorful blob just waiting for someone to sink into it. You can jump on it, flop on it, or push it around but no matter what you do it will retain its fluffiness. It will need time to expand once you remove it from the packaging and as this is a considerably heavy item be sure that the room you put it in is the room you plan to use it in for a while. It will not be easy to move from room to room. All told, if you are looking for a classic bean bag chair that you remember from your youth, the Cozy Shack will be a great pick.