Many of these audiobooks have won major awards like the Hugo, and the Locust prize as well as awards for their splendid and lively narrations. These best fantasy audiobooks come full with a wide array of character driven stories full of farm boys chosen by destiny to be something greater and orphans whose ambitions push them down darker paths to curious scholars, mages, and witty assassins, all magically told by bards with golden tongues!
The Blade Itself by Joe Abercrombie, Narrated by Steven Pacey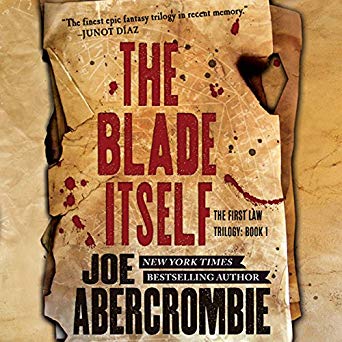 There can be no doubt that one of the best fantasy books in modern times is Joe Abercrombie's The Blade Itself. A dark yet cheeky tale of sellswords, mages, and other characters of generally roguish inclinations finds its equal in this smirky narration from Steven Pacey.
Listening length: 22 hours 15 minutes
The Lies of Locke Lamora by Scott Lynch, Narrated by Michael Page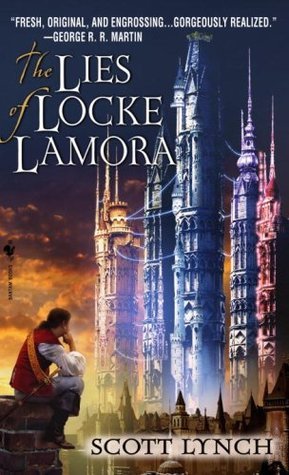 A brilliant, widely and deservingly praised story of a cunning orphan who creates the heist of the century, this masterful narration sounds like an Oxford lecture delivered by a magisterial professor.
Listening length: 22 hours 36 minutes
The Name of the Wind by Patrick Rothfuss, Narrated by Nick Podehl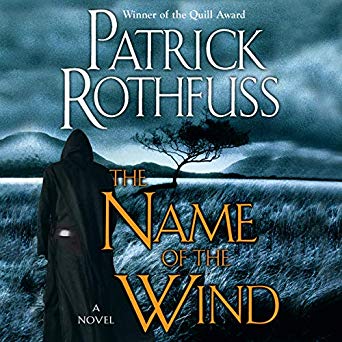 This is a long and exceptionally imaginative book. The lyrical texture of it makes it perfect for a read since much of the prose lends itself to a virtuoso lyric performance by Nick Podehl, who was fortunate enough to be selected to narrate this wonderful fantasy tale.
Listening length: 27 hours 55 minutes
The Book of Dust by Philip Pullman, Narrated by Michael Sheen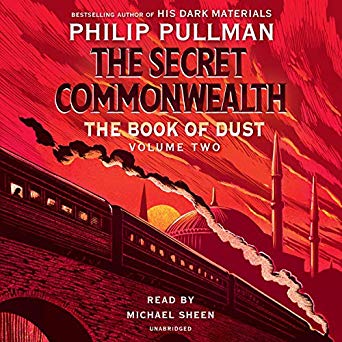 First of all, if you haven't finished The Golden Compass go add that to your reading (or listening? list at once. Then add this, because Pullman has returned to one of the best fantasy series of all time to give us another great adventure. Lyra is now a student at St. Sophia's College but when a dying man entrusts deep secrets to her daemon Pantalaimon she travels far east to a city where demons live and a great and ancient desert that just might hold the great truth to Dust itself.
Listening Length: 19 hours 44 minutes
American Gods by Neil Gaimon, Narrated by Ron McLarty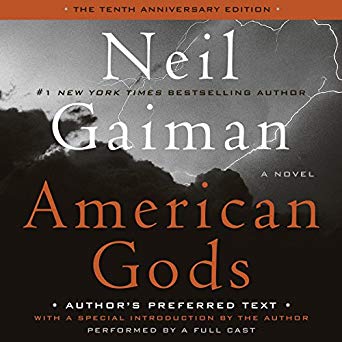 The thing that Shadow has been looking forward to the most—every day for three years—is seeing his wife Laura again. Being locked up will do that to you, afterall. Just days before his release, Laura and Shadow's best friends are killed in a car accident. On his way home he meets the darkly charismatic Mr. Wednesday who gives his life a renewed and dangerous purpose in this best-seller from acclaimed fantasy author Neil Gaiman.
Listening length: 19 hours 39 minutes
A Game of Thrones by George R. R. Martin, Narrated by Roy Dotrice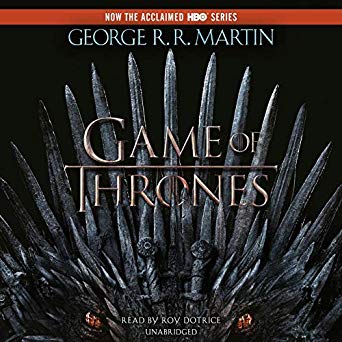 The first entry in which turned out to be a genre-defining work, A Game of Thrones is essential listening. Also, if you saw the hit show and want to catch up on the books (before George R R Martin releases the final one!) audiobooks are a wonderfully rich and expedient way to accomplish this.
Listening length: 33 hours 46 minutes
Priory of the Orange Tree, Narrated by Liyah Summers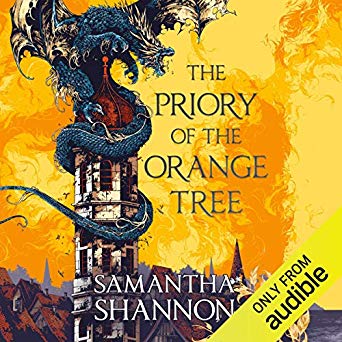 This deliciously read tale of fantasy where women take the center stage instead of whispering from the shadows to the throne is one of the best fantasy books in the post-Game of Thrones era. The Priory of the Orange Tree is a treat for your ears and imagination!
Listening length: 25 hours 52 minutes
Jonathan Strange and Mr. Norrell, Narrated by Simon Prebble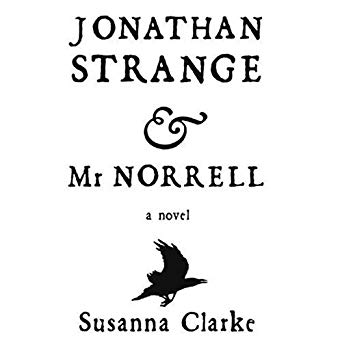 Indulge yourself in what is at once a musical narration and icily clever Jane Austinesque conversation, all delivered in the very British narration of Simon Prebble. Tea, biscuits, and your favorite clotted cream are highly advised to accompany your listening sessions of Susanna Clarke's Jonathan Strange & Mr. Norrell.
Listening length: 32 hours 29 minutes
The Eye of the World (The Wheel of Time Series) by Robert Jordan, Narrated by Kate Reading, Michael Kramer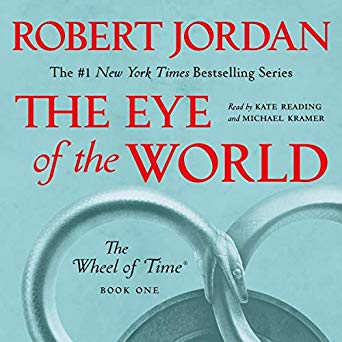 Another canonical entry in the hallowed halls of fantasy, The Eye of the World being the first book in the Wheel of Time introduces us to characters that will become legends in their own right: Perrin Aybara, Mat Cauthon, Rand Al'Thor, Nynaeva al'Meara and Lan Mandragoran. These people all meet one night when Trollocs attack small village called Two Rivers, pushing three young boys out into a massive and changing world and on a path to destiny—and doom.
Listening length: 29 hours 57 minutes
Lord of the Rings by J. R. R. Tolkien, Narrated by Rob Inglis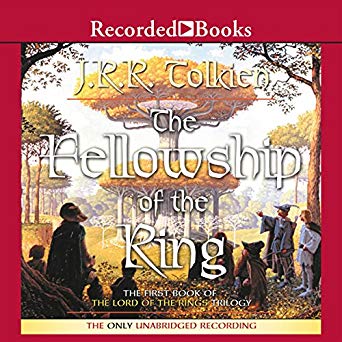 One of the most memorable journeys in all of fantasy literature begins on Bilbo Baggins's elevnty-first birthday which also happens to be when Frodo Baggins turns 33. A wellspring that arguably created the fantasy genre, The Fellowship of the Ring is a tale that brings together a group of adventurers from ancient nobility, great dwarven warriors, and of course handsome elves as it sets the stage for the ultimate battle between good and evil. Told in a perfectly idyllic British narration where nearly every character has his or her own unique voice its hard to imagine ever reading this great series when such rich works of verbal art are so close at hand.
Listening length: 19 hours 7 minutes
The Last Wish (Introducing The Witcher), Narrated by Peter Kenny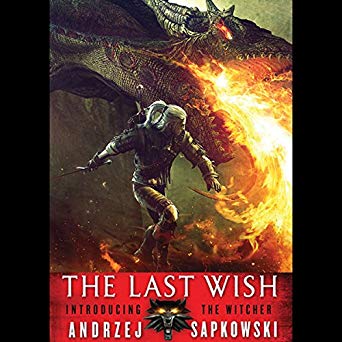 If you loved the show on Netflix (and yes, it is amazing) and are looking to dive deeper into the world of The Witcher and its handsome and clever anti-hero Geralt of Rivia, start a new epic quest with the first book, The Last Wish.
Listening length: 10 hours 17 minutes
Children of Blood and Bone by Tomi Adeyemi Narrated by Bahni Turpin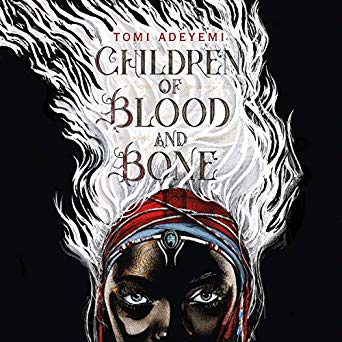 Under the orders of a ruthless king, magic was erased from the world as most of the maji were slain. Well, almost. Magic lives in those like Zelie and as her power grows she must decide how to wield it and who to use it against—for someone she grows to love may be the person she needs most desperately to kill if magic is ever to return to this world. Bahni Turpin's voice in Children of Blood and Bone will immediately immerse you in a West-African inspired fantasy world full of wonders very strange and yet very familiar and very relevant.
Listening Length: 17 hours 44 minutes
The Fifth Season by N. K. Jemisin, Narrated by Robin Miles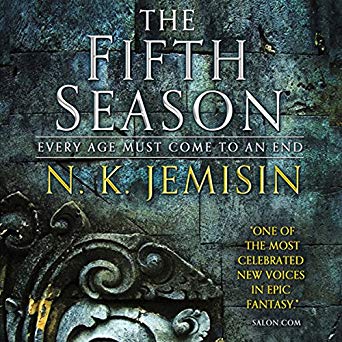 Text goes here to make them buy. I think I've included N. K. Jemisin's Fifth Season on many of my favorite lists because it is a slangy test of prose and coolness—and it starts at one of the best possible places: The End. It won a Hugo Award and its style aside its easy to see why. When the most powerful civilization collapses and a giant rift rends the earth asunder and blots out the light of the sun a mother returns home to find her son dead and her daughter and husband missing. A major war will ensue as the remnants of civilization battle for the limited resources that remain to survive and in the middle of that great struggle Essun vows to find her daughter.
Listening length: 15 hours 27 minutes
The Gentleman's Guide to Vice and Virtue by Mackenzie Lee, Narrated by Christian Coulson
Lauraled with prizes (one of which includes for Best Male Narrator), Mackenzie Lee's The Gentleman's Guide to Vice and Virtue is a queer teen historical fantasy that explores two noble rogues on a romp through Europe. Flirting—and flirting with danger is an estimable pastime of Lord Montague which usually brings the epicurean great joy, until that is he gets too close and one reckless act turns a Grand Tour into a grand manhunt. Narrated exactly as you would have hoped, Christian Coulson lends a properly grand and noble performance. It is as though Lord Byron himself is smirking at you while he eats mandarins and sips champagne between each perfectly delivered syllable of each decadent and fantastical sentence.
Listening length: 10 hours 47 minutes
Black Leopard, Red Wolf by Marlon James Narrated by Dion Graham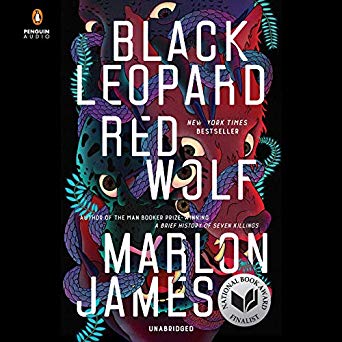 Narrated in a grittily authentic voice by Dion Graham, drenched in bodily fluids and abounding in primal animalic metaphors, this tale is potently delivered the way ancient stories near blazing hearths from bards like Homer and Hesiod must have been—and I think is better as a read aloud story than a written one. Black Leopard, Red Wolf chronicles a perilous adventure told by Tracker who breaks his solemn rule of working alone to join a band hired to find a missing boy.
Listening length: 24 hours 2 minutes
The City of Brass by S. A. Chakraborty, Narrated by Soneela Nankani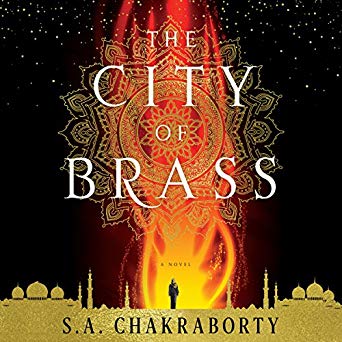 The City of Brass is an enticing, unique tale full of mischief and mirth. In 18th century Cairo, Nahri is a con woman who makes her living swindling Ottoman nobles while wishing to save enough to one day learn how to become a proper healer. When a puckish summoning goes awry and conjures an actual djinn, Nahri decides to journey across the desert to the legendary city of the djinn—Daevabad. What she doesn't realize is that her arrival is about to kick off a massive war that has been simmering for centuries.
Listening length: 19 hours 36 minutes
The Poppy War by R. F. Kuang, Narrated by Emily Woo Zeller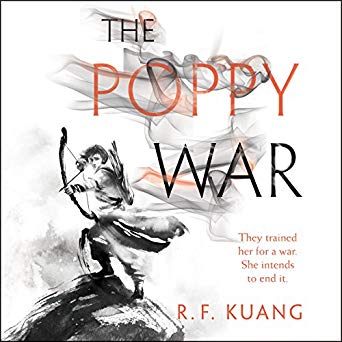 A thrilling debut with a familiar Harry Potter riff and yet so memorably unique, The Poppy War is sure to offer up an unprecedented story that will be a delight for your ears. When Rin unexpectedly and flawlessly beats the Empire-wide test to pick the best and brightest to study at the Academe, everyone was shocked (including Rin). But life at the most elite military school—the Sinegard—isn't easy for a dark-skinned peasant girl from Rooster Province. Even so, Rin discovers long lost secrets about gods and rediscovers an ancient art that only a few have ever been able to harness. Rin's powers aren't the only thing growing however: across the Narrow Sea an old foe is readying itself for a third Poppy War—and this time there might not be any survivors.
Listening length: 18 hours 57 minutes
Every Heart a Doorway by Seanan McGuire, Narrated by Cynthia Hawkins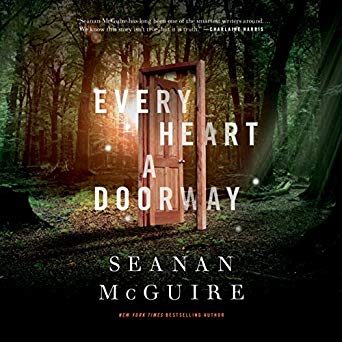 I love, love, love, the premise of this novel. Eleanor West's Home for Wayward Children serves to succor the parents of disenfranchised children who have returned to their home-world from magical journeys in other fantastical lands. Eleanor has a history of helping them reacclimate as best as she can until everything changes when a new girl shows up at the school followed by a rash of murders.
Listening length: 4 hours 44 minutes
The Way of Kings (The Stormlight Archive) by Brandon Sanderson Narrated by Kate Reading and Michael Kramer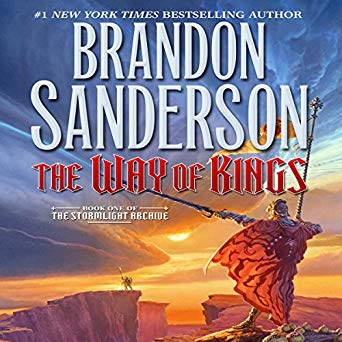 Brandon Sanderson is known far and wide for writing tremendously huge fantasy tomes in tremendously small amounts of time. The only real way to keep up with him is to listen to the audiobooks! The Way of Kings, the first book of Stormlight Archive series, is arguably his most ambitious and masterful work yet. On an inhospitable planet beset by hugely powerful storms, 10 different armies fight against a singular foe. A slave, a king, and a young scholar may hold the separate keys to discovering a way to win this war, but there pasts might forever preclude them from a successful alliance.
Listening length: 45 hours 29 minutes
Mistborn by Brandon Sanderson, Narrated by Michael Kramer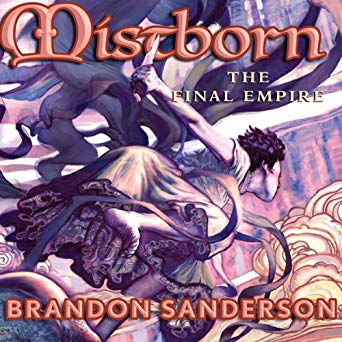 Mistborn was one of the earlier works that started to question fantasy and the premise that in general, good always wins.
Kelsier survived and escaped the darkest and most brutal prison in the realm. And when he nearly snapped he discovered a unique power.
Vin is an orphan and a cutpurse who has the same power that Kelsier does.
They unite to create a sinister band of underworld blackguards comprised of sell-swords, backstabbing nobles, and thieves in order to usurp an all-powerful evil lord and his corrupt kingdom.
Listening length: 24 hours 39 minutes
The Light Fantastic (Discworld Series) by Terry Pratchett, Narrated by Nigel Planer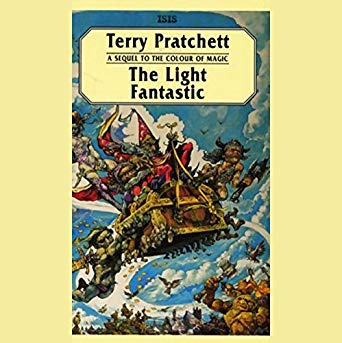 Adding a bit of levity to the modernly dark and twisted world of fantasy audiobooks these days is Terry Pratchett. Discworld is just the satirical escape you need to decompress on your ride home from work!
Listening length: 6 hours 54 minutes
Neverwhere by Neil Gaiman, Multiple Narrators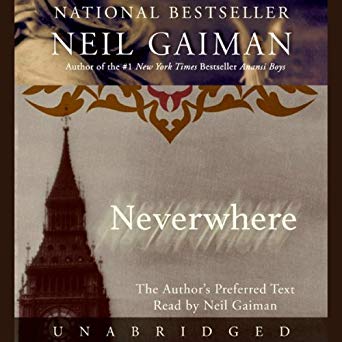 Commissioned by the BBC, as far as audiobooks go, this is packed with legendary British actors. The renowned Christopher Lee, Benedict Cumberbunch, Natalie Dormer, and even James McAvoy all contribute to one of the most stunning and engaging narrations of an already phenomenal book.
Listening length: 13 hours 48 minutes